Sydney, NSW Locations
Terrified of tripping over those tangled wires and cables near your table? You are not alone. Staffs suffer from injuries and other health problems because of messy and unsanitary workspaces each year. Even worse, poor air ventilation can affect the air quality inside the office, making it a perfect breeding ground for germs and bacteria to thrive.
But getting yourself aware of these dangers isn't enough. Aside from letting your staff know about the risks of working in unorganized workstations, you also need to provide them with an ideal working condition to reduce any potential work hazards. But how do you do it?
Easy. Don't lift a finger.
Hire Clean Services in Sydney Now— and we will do all the heavy lifting for you. You no longer have to wait around for hours just for the cleaners to arrive. We respect your time. So, we're giving you the option to choose the schedule for us to clean your spaces. Like you, we believe global warming is real. That's why we always do everything that we can to save the environment. We only use eco-friendly clean services products to prevent any hazardous fumes from getting into our atmosphere.
We take pride in our work. We ensure that we only hire highly trained staff to provide you with the best quality cleaning in Sydney. Our team of clean experts services has the necessary skills to do the job and ensure that it's free of any dust, grime, as well as harmful bacteria and viruses that are lurking around. We understand your busy lifestyle. You don't need to worry about finding the right tools to keep your property clean. We always bring our set of clean products and equipment to do the job. Our team will do all the clean so that you don't have to.
You can finally experience what it's like to work in a pristine and safe workspace. Send us a message right away to get a free quote.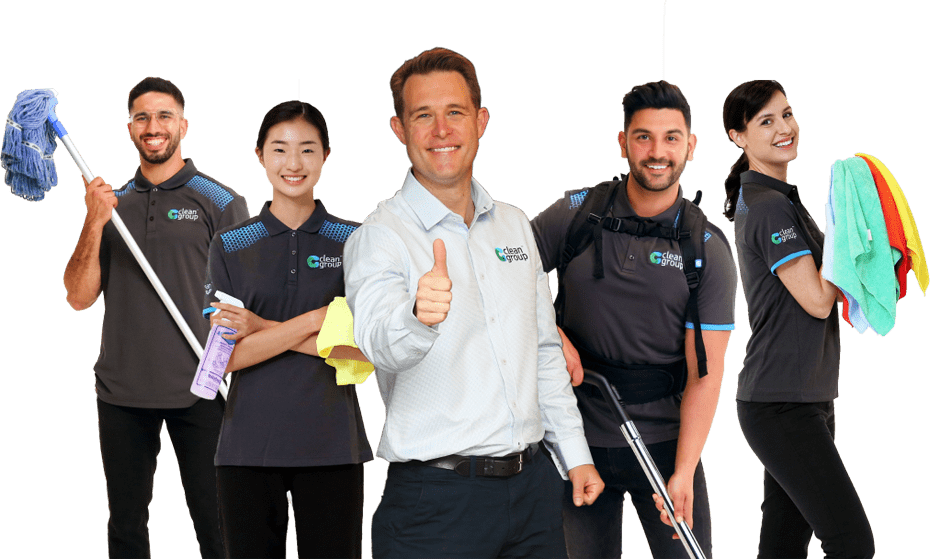 Our Clean Service Locations in Sydney
We love what we do, and we want you to love our services. That is why we clean services throughout the Sydney, NSW area. No matter where you are, we are here to serve you.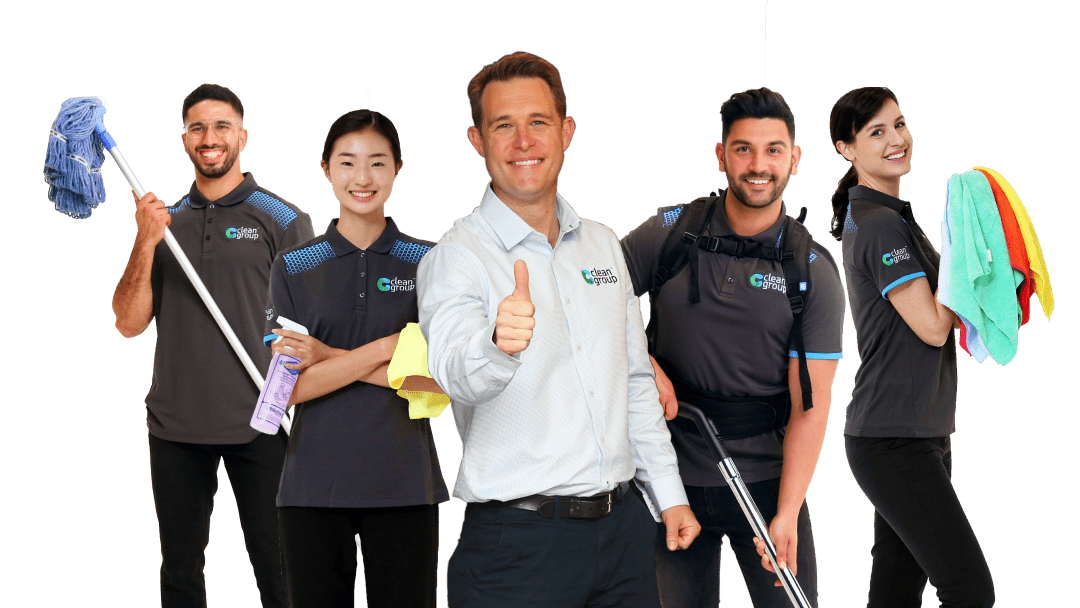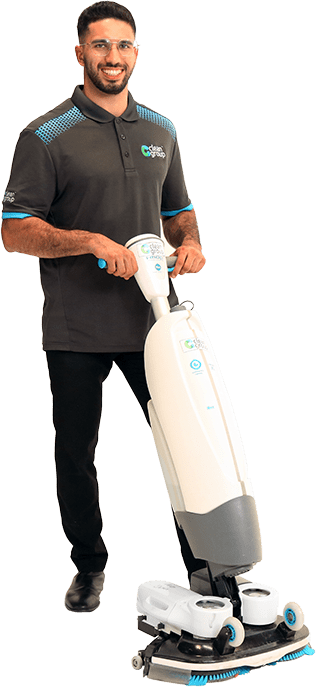 Our Clean Services in Sydney
Always waiting for the cleaners to arrive? We can change that.
Clean Group knows that your time is valuable. That's why we offer three basic clean schedules that would certainly fit right into your lifestyle. Most clean services only provide their services within regular working hours. We know that that wouldn't work. So, we are doing things differently.
During Working Hours -

Our team will clean your entire property within 9:00 am to 5:00 pm or within your schedule.

Before Working Hours-

The clean team will start right before any of you starts their regular working day. You need to have the site open so that we can begin the clean .

After Working Hours -

Our trustworthy clean services in Sydney will take care of all the nooks and cranny in your property once everyone has completed their day. You need to give them full access to the site, including having access to security codes, cards, and keys.
Clean space is possible. Send us a message so we can help.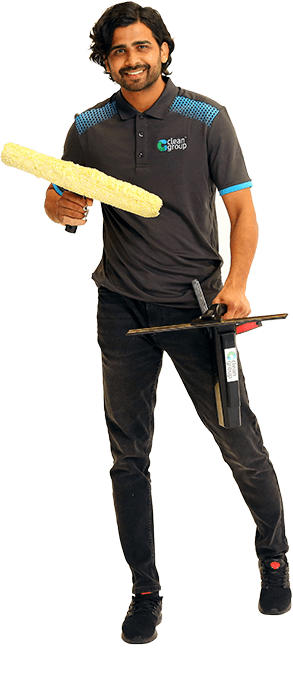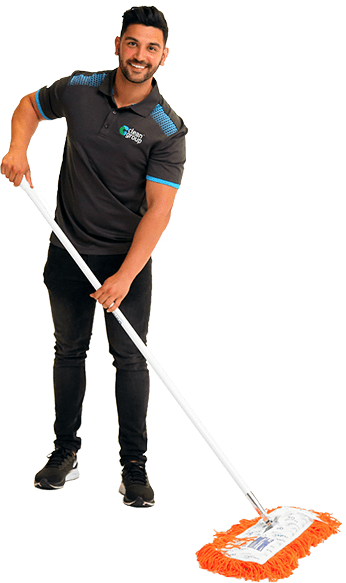 What You Can Expect from Clean Services in Sydney
Provide clean services for all establishments across Australia
Ensure that all shop-front businesses and even substantial industrial warehouses are free of dust and clutter
Provide regular maintenance and clean services for every museum, community halls, and heritage buildings.
Use exterior pressure clean of concrete and other hard surfaces
Clean car parks of all large establishments
Work with hotels and motels to keep their lobbies, rooms, and bathroom gleaming for their guests
Thorough clean services for every fitness centres and even gyms
Help factories meet strict quality guidelines by keeping their workspaces clutter-free
Regular clean and maintenance of all strata buildings as well as apartments Keep all hospitals and medical centres sanitized all the time
Clean understands your needs. We know how important it is to keep your hazard-free. Our team of highly trained clean experts always provides the best service to make your property gleaming with cleanliness.
Nobody wants to work in a messy environment. And so, do we. We treat your property on our own. So, we want to make sure that every part of your building is perfectly clean every time we do our job.
You'll never know what a real looks like until you hire us.
How Hiring A Sydney Clean Service Can Make You Happier
Everyone is living in a fast-paced world. Most people nowadays barely even have enough time for themselves, let alone clean their workspace. Businesses these days are also too busy to worry about keeping their spaces clean that the only way to keep their place looking neat and organized is by hiring a professional clean service to do the job.
Hiring Clean Services can ensure that every surface in your building is clean and sanitized. That's why the most successful companies always hire them to keep their workplace looking excellent and presentable. They also provide establishments with various benefits that both employees and business owners can enjoy. So, if you're thinking about hiring a clean service, then read on. Find out what it truly costs to hire cleaners services so that you can decide better.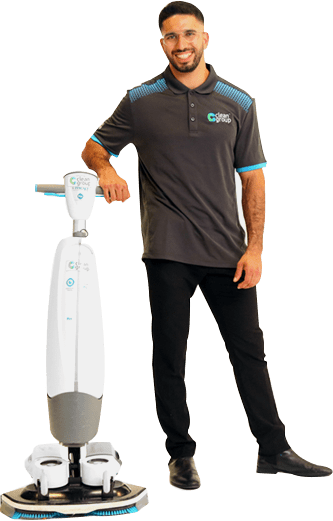 Fewer administrative costs
As a savvy business owner, you're always on top of everything that happens with your company, especially the costs and expenditures of hiring services. If you think about it, hiring cleaners is a cheaper alternative compared to hiring personnel to do the job. If you rely on staff to clean the entire premise, you need to consider the premium salary rate of your employees.
Lesser liability risks
Business owners are liable when it comes to staff accidents and injuries, especially if it happened inside the property. Most clean services have their insurance that would cover their staff if ever they get into an accident while doing their job. If you think about it, not only are you hiring the best people to do the work. But you're also reducing the risk factors for accidents, too
Boosts property morale
Hiring clean services doesn't only help you keep your property clean and organized— it can also help boost your staff's area morale, too. Working in a grimy space can cause your employee's morale to sink. Thus, affecting his output and his loyalty to your company. So, allocating enough budget to pay for a professional clean services company is a great decision, especially if you want to keep everyone's property morale.
Why Choose Clean Group Sydney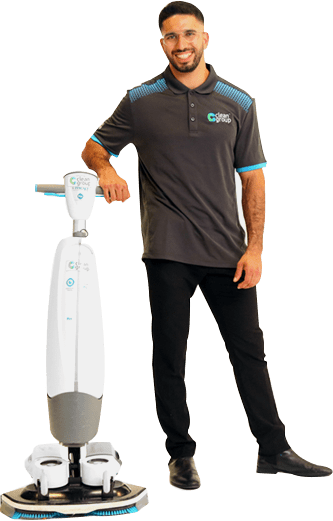 Flexible
Clean Group Sydney has a wide array of clean methods for your specific needs. We provide services from routine clean to emergency clean. Now that COVID 19 still poses a threat to everyone's health and safety, Clean Group Sydney can protect your work with our state-of-the-art technology.
Customer Care
With Clean Group Sydney, customer support is imperative. We invest in our relationships with our customers. Our customer service team is available through phone calls and emails, Mondays to Fridays, from 9 AM to 6 PM
Knowledge and Expertise
Clean Group Sydney is one of the leading clean brands in Australia. We have been in the market for over 20 years. Experience and expertise have taken us far from where we had started. Thanks to our clean technicians who persevere to be at their best each time, all the time.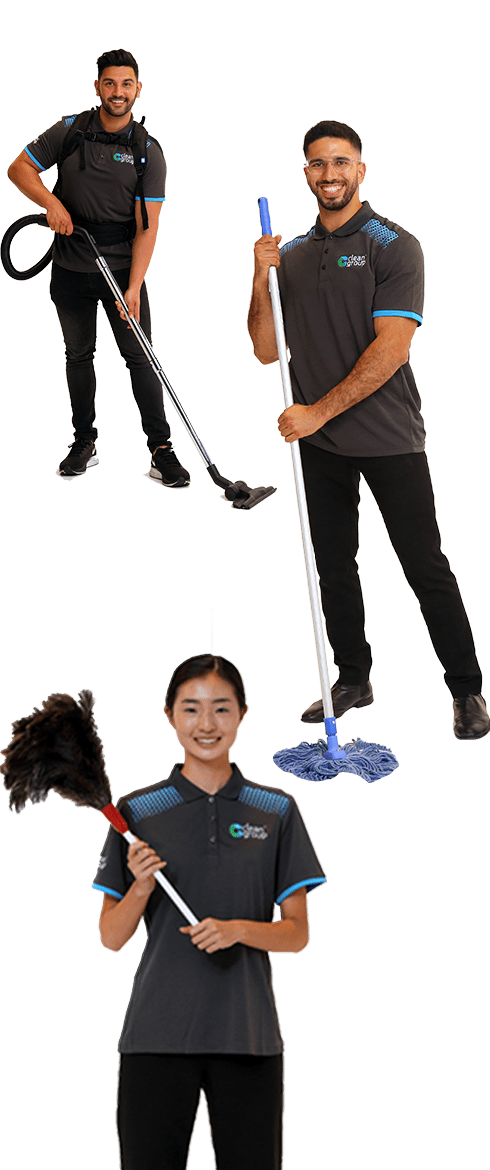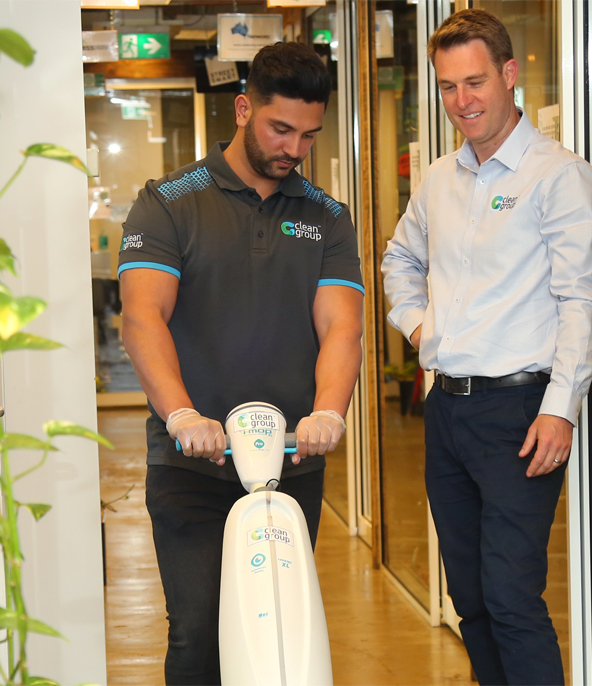 Frequently Asked Questions
---
Clean Group offers a wide selection of cleaning services you can choose from. Starting with routine cleaning, carpet cleaning, internal-external window cleaning, office cleaning, gym cleaning, childcare cleaning, medical centre cleaning, school cleaning, and the list goes on. Just check our website to know more.
The cost will depend on how much time, how much material, and what type of equipment needed for a cleaner to perform the cleaning that is required for your business. Our friendly sales managers can do a free onsite visit to determine the best price and cleaning program for your premises. Call us now on (02) 8859 8938
Clean Group cleaners are all professional, reliable, and well-trained. We only employ full-time cleaners. This ensures that the cleaners are committed to high cleaning standards.
Absolutely! We are fully insured. Certificate of our insurances will be mailed to you with our quotation so you can have peace of mind.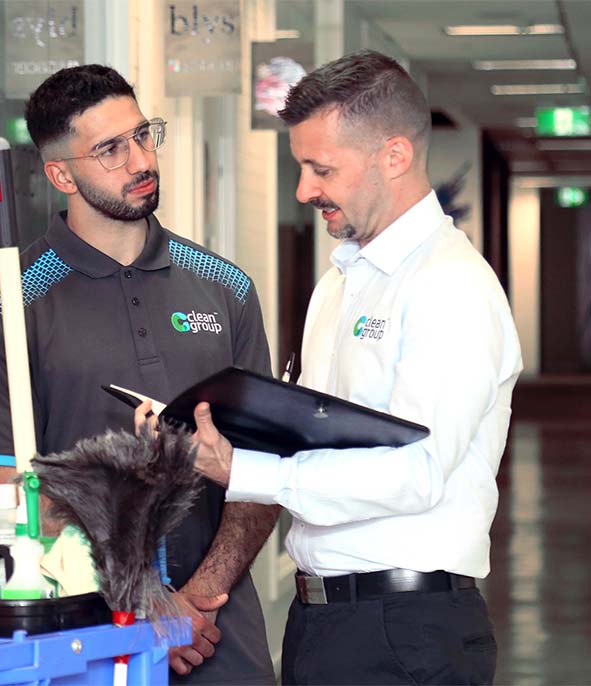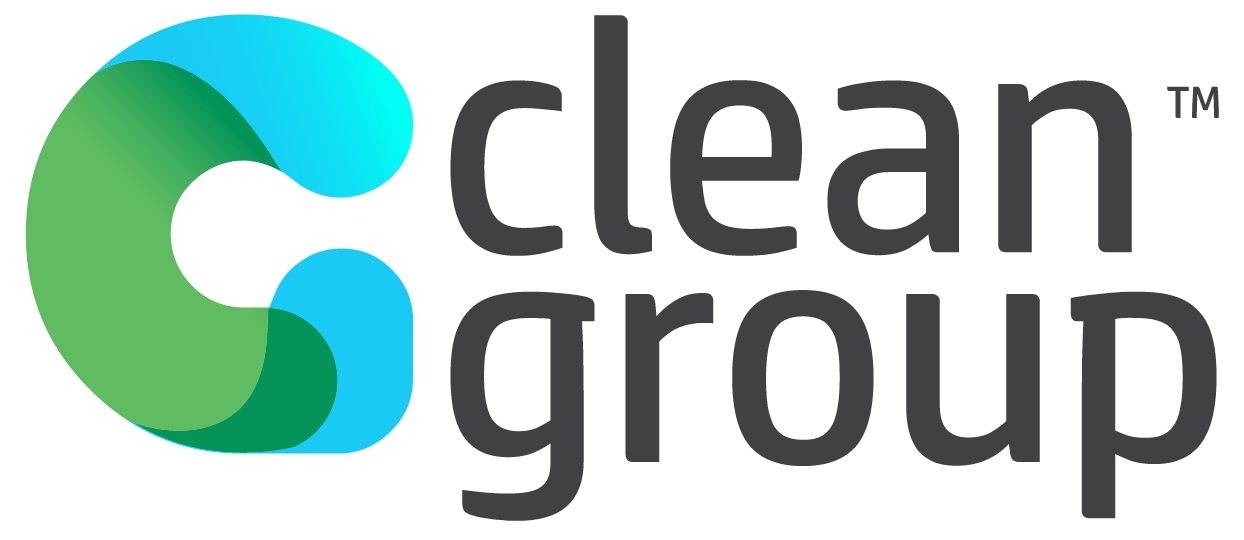 | | |
| --- | --- |
| CEO: | Suji Siv |
| Team Size: | 70+ |
| Services: | Commercial COVID Cleaning, Warehouse COVID Cleaning, Medical Centre COVID Cleaning, Childcare COVID Cleaning, Strata COVID Cleaning, Vehicle COVID Cleaning |
| Contact: | (02) 8188 9018 |
| Email: | [email protected] |