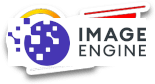 Our Industry Specialised COVID Cleaning Services for Deep Cleaning of Omicron Coronavirus Variant
Our covid cleaning services are suitable for a large variety of business properties, ranging from small stores to large offices, warehouses, houses, townhouses, homes, vacation houses, and strata complexes. We provide COVID-19 deep cleaning services in Sydney NSW.
Commercial COVID Disinfection Clean
We do comprehensive Industrial covid deep cleaning plus disinfection and certification for all types of business establishments. Contact us for a Covid cleaning services price list.
House COVID Cleaning Services
Looking for quality covid cleaning services for your home? Contact us for high-quality residential covid cleaning and disinfection services at the lowest price in Sydney NSW. Call us for a Covid house cleaning services price list.
Warehouse COVID19 Disinfection Clean
Our professional Covid cleaners will perform complete warehouse cleaning and sanitising solutions including storage areas, offices, machines, toilets, etc.
Medical COVID-19 Cleaning Services
Our covid infection control trained staff will perform Safe & top-notch cleaning of medical facilities using TGA-approved chemicals for up to 99.99% virus removal.
Childcare COVID Cleaning Service
We provide covid deep clean and disinfect service for childcare centres. Guaranteed safe childcare covid cleaning performed by trained and police-checked cleaners for your peace of mind.
School COVID Cleaning Services
Keep your school/college safe from the virus with our premium quality covid disinfecting services.Best Covid Cleaning rates in Sydney.
Strata COVID 19 Sanitising Service
We provide covid disinfection services to all types of large properties, complexes and office buildings. Contact us to find out more about COVID cleaning cost.
Vehicle COVID Disinfection Services
We also offer disinfection cleaning services for personal and business vehicles for complete virus removal. Contact us for Sydney covid cleaning
Gym COVID Disinfection Clean
Our expert gym covid cleaning & sanitising services will help keep your premises and people safe from the virus.
Some Of Our COVID Deep Cleaning Clients In Sydney NSW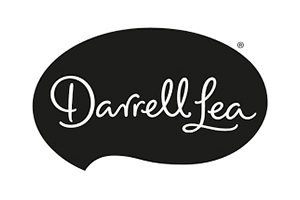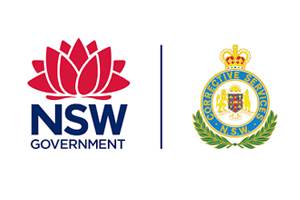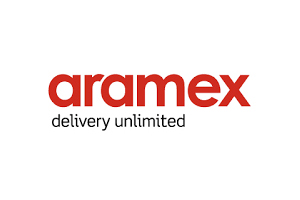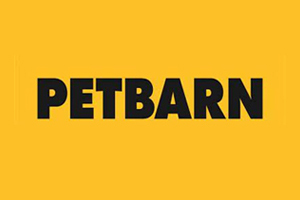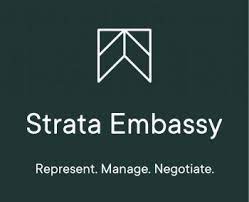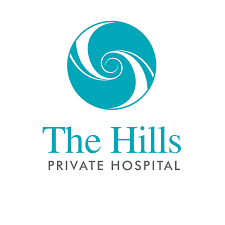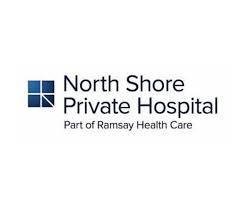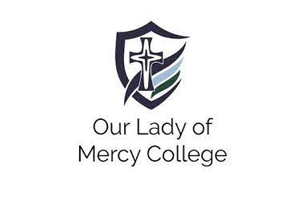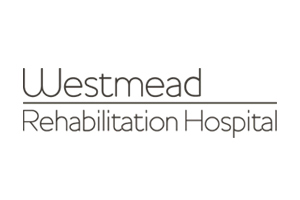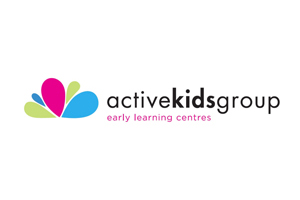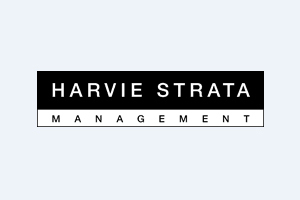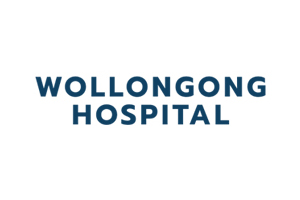 3 Steps to Hire
Our COVID Cleaners in Sydney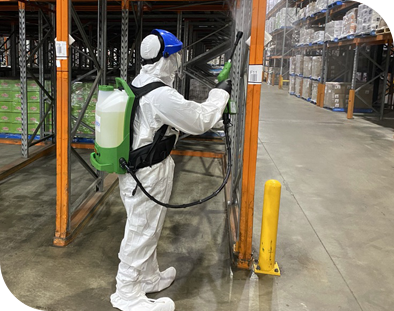 Step 1: Contact Us for A Free On-call Assessment
Once you are ready to book a covid cleaning service, give us a call or fill out the form on our website to request a FREE assessment and quote at your preferred schedule.
Step 2: Get A Custom COVID Disinfection Cleaning Proposal
One of our team managers will assess your requirements based on your property type and size and prepare a customised cleaning proposal based on your cleaning requirements.
Step 3: Review & Choose A Cleaning Program
Take your time to review the proposal, suggest the changes if any, and choose the best covid cleaning solution from our COVID clean technicians to start with.
Reliable & Trusted COVID Cleaning Serivices in Sydney. Get Protected against Coronavirus by Virus Decontamination Clean
Our clients prefer us over other covid cleaning services providers because they know we have enormous experience in disinfection cleaning, we provide the world-class services on a budget, and most importantly, we care about our people. And YOU are one of them.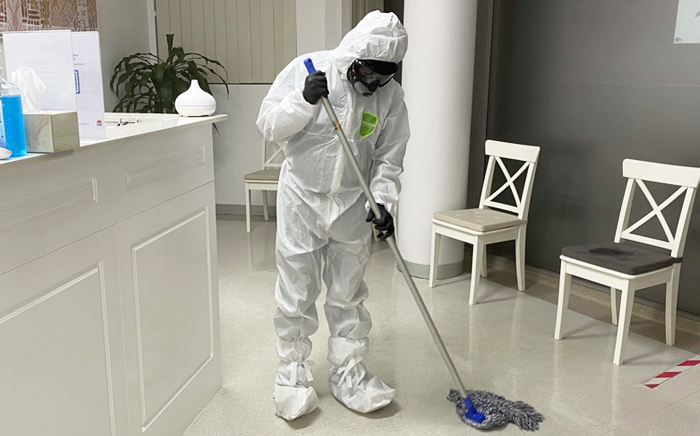 Hire Trained Covid Cleaners
And because we care about people and to keep your premises clean, we employ well-trained & skilled cleaners who will go to any length to ensure the best quality deep cleaning covid services and the safest workplace for you.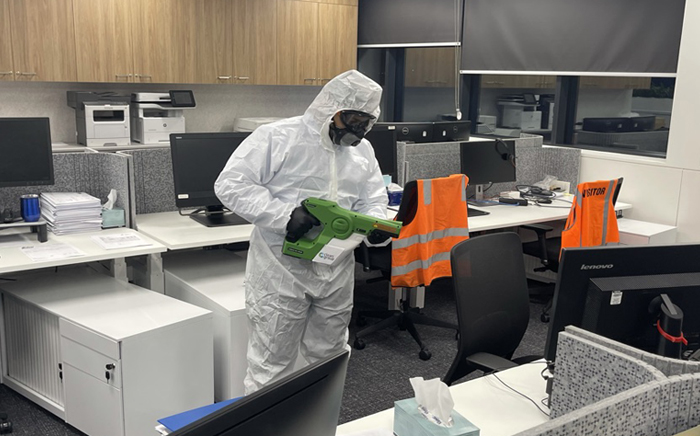 Best Covid19 Cleaning in your budget
For industry-leading covid19 disinfection cleaning services on a budget, you know who to call. We are a leader when it comes to meeting clients' requirements with consistently best-in-class cleaning and results.
Hire Our Professional Home COVID Cleaning & Sanitising in Sydney
Clean Group offers high-tech house disinfection & covid deep cleaning services in Sydney for every type of residential property and personal home. Our highly effective covid residential cleaning service will help keep your home safe from infection.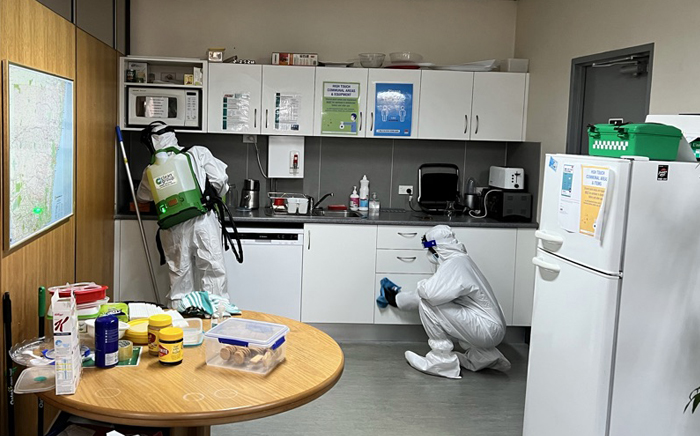 Trained Residential COVID-19 Cleaners for Sanitising
Your search for trained & expert covid-19 house cleaners ends here? Just call us to book a covid cleaning service for your home anywhere in Sydney NSW to get your place cleaned & disinfected by our expert covid safe cleaning team.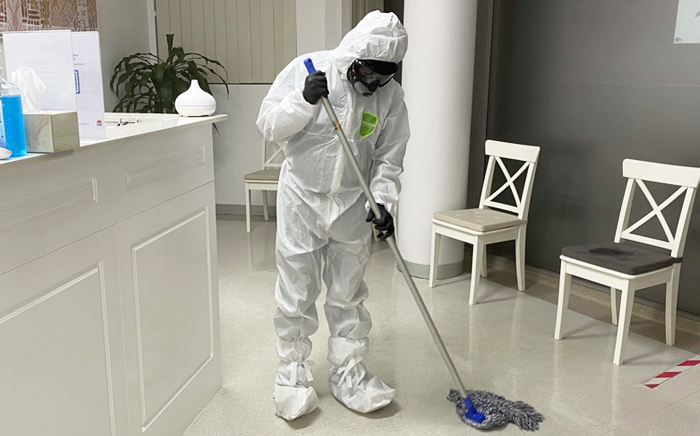 What's included in Home COVID Cleaning Services?
Our house covid cleaning service includes a complete deep cleaning of your home plus disinfection of high traffic areas such as doorknobs, light switches, toilets, tabletops, kitchen counters, etc. for up to 99.99% virus removal.
Get Back To Work With Our COVID-19 Deep Cleaning Services
Unlike other covid cleaning companies that will only sweep the floors and spray some chemical all over in the name of covid sanitising, we do things a lot differently. What we'll do is deep clean your entire property, from top to button, plus sanitise all high traffic areas, points and objects for up to 99.99% virus removal.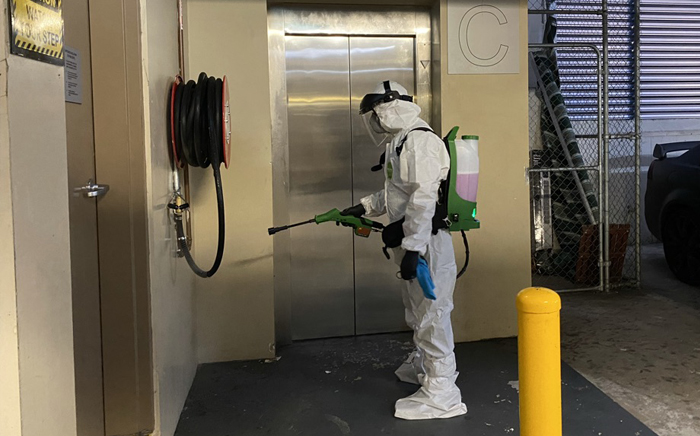 Office Lifts & Staircase
We start with entry points and thoroughly sweep and mop the staircase, plus disinfect lifts and handrails to stop the virus attack at the entry itself.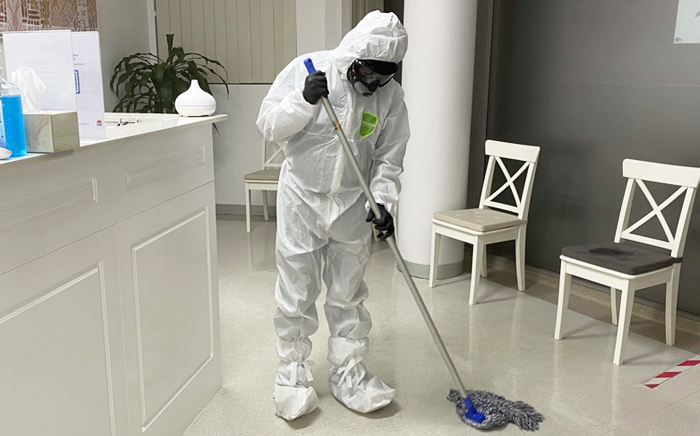 Entrance and Lobby
All entrance doors will be thoroughly cleaned and door handles, knobs, etc. will be disinfected to prevent the virus from entering your premises.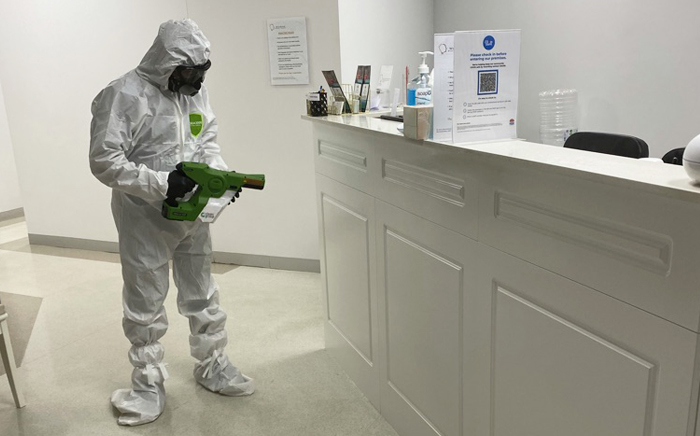 Reception Area
The office reception area where your visitors wait can be prone to the virus infection, which is why we will routinely clean and disinfect the entire space along with the sofa, chairs, desks, drawers, windows, table, and more.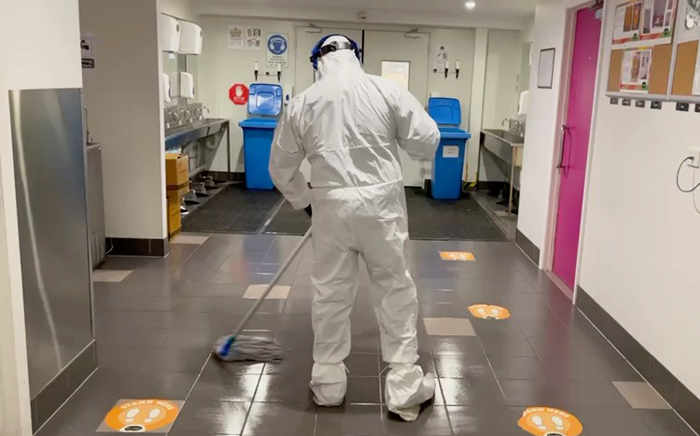 Common Areas
All common areas including office corridors, walkways and other frequently used spaces will also be properly cleaned and disinfected as required.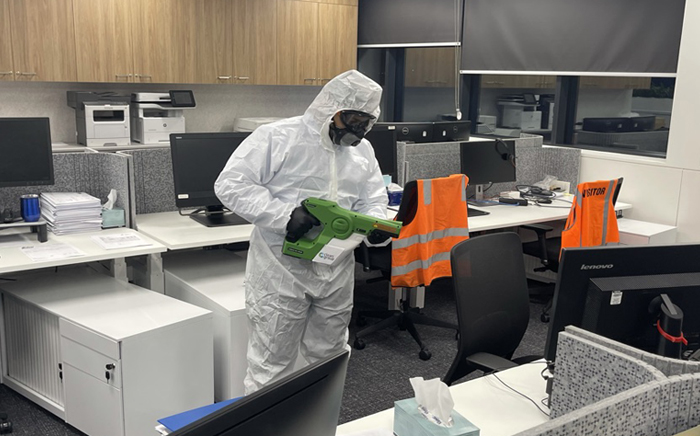 Office Rooms
We'll clean all the rooms in your office/business property, from floors to furniture, walls and doors, plus clean and disinfect all the furniture and fixtures in the rooms.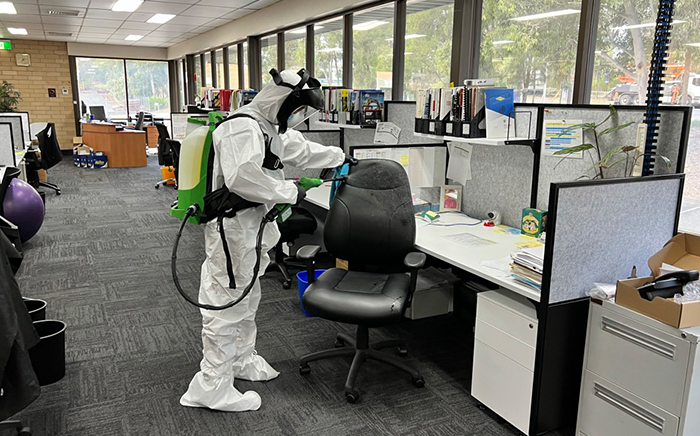 Coworking Space
If your office has a coworking space or a work area shared by multiple employees, we will make sure that it is deeply cleaned and disinfected regularly including all workstations.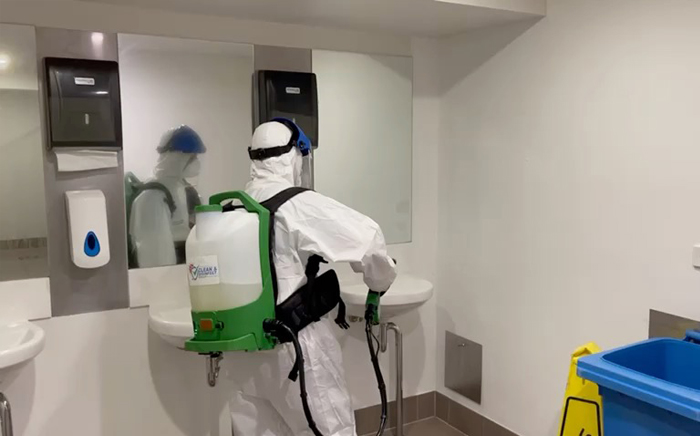 Toilets & Washrooms
Toilets can quickly become the breeding ground for COVID Virus if not cleaned properly. We'll keep your office toilets, bathrooms and restrooms safe and COVID deep cleaned and sanitised for the safety of your workers.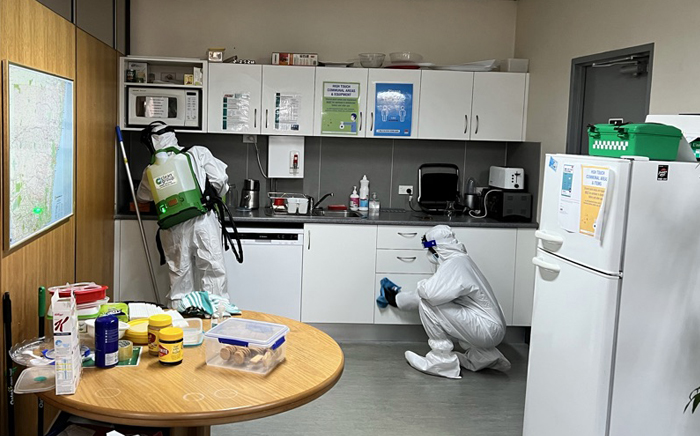 Kitchens
Our COVID deep cleaners use eco-friendly and effective cleaning supplies to keep industrial kitchens virus-free and remove the toughest stains from slabs to keep the place looking impressive.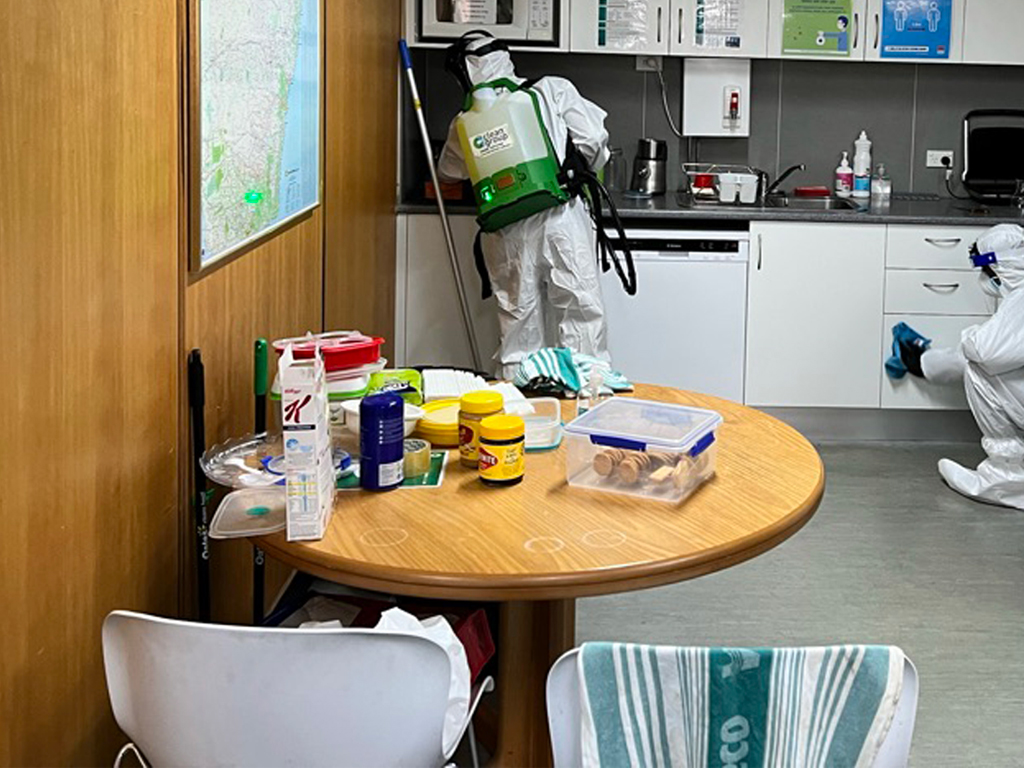 Meeting Rooms
All the meeting rooms in your office will be routinely disinfected cleaned and kept tidy to make consistently great impressions on visitors, including your potential clients and investors.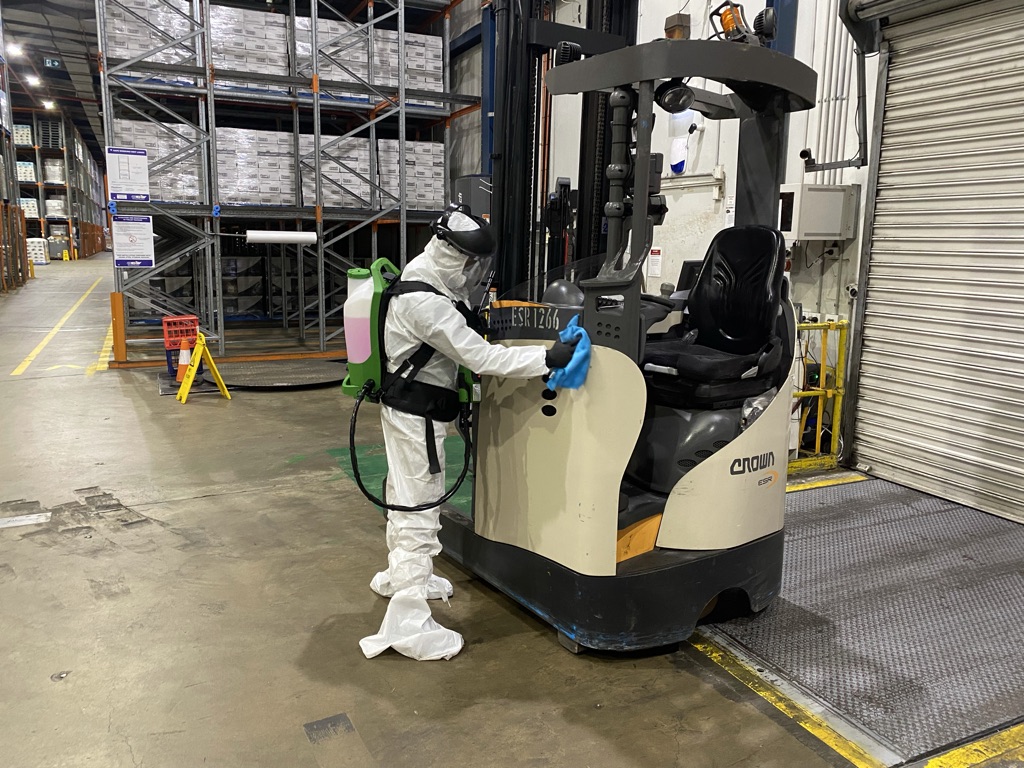 Machines & Equipment
If you have any special machines or equipment, like exercise machines or computers, in your facility, all be routinely cleaned and disinfected as required to ensure the overall safety of your workers.
Whether your business has been already infected by Coronavirus or you are looking for preventive cleaning to get your business COVID 19 ready, we are the best COVID cleaning services provider for you. We provide covid cleaning & sanitising service to all types of business facilities including offices, retail, childcare centres, schools, restaurants, medical premises, warehouses, factories, gyms, strata, showrooms and more.
Get a Free Quote
Why Choose Us For COVID Deep Cleaning Services in Sydney?
COVID deep cleaning is crucial for your business safety, but not all cleaning services are alike. Our experience in COVID cleaning can help ensure you get the best cleaning and protection to keep your enterprise workers & customers safe from the virus and prevent its spread. We have been providing commercial cleaning services for more than 20 years in Sydney NSW.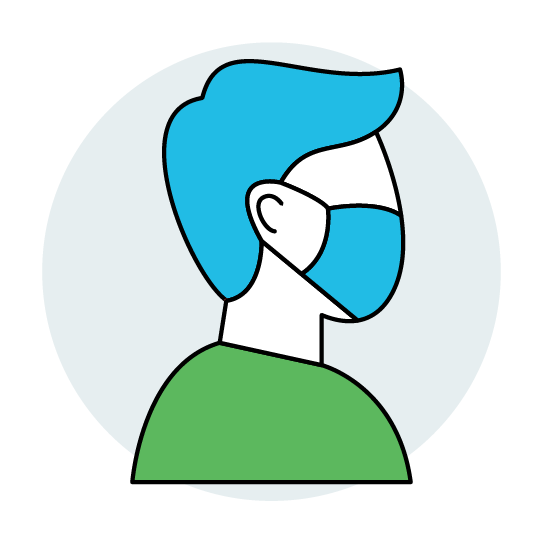 Experienced & Reliable
We have 20+ years of experience in commercial cleaning, plus more than 2 years of experience in disinfection cleaning services, which makes us uniquely able to cater to your covid cleaning needs.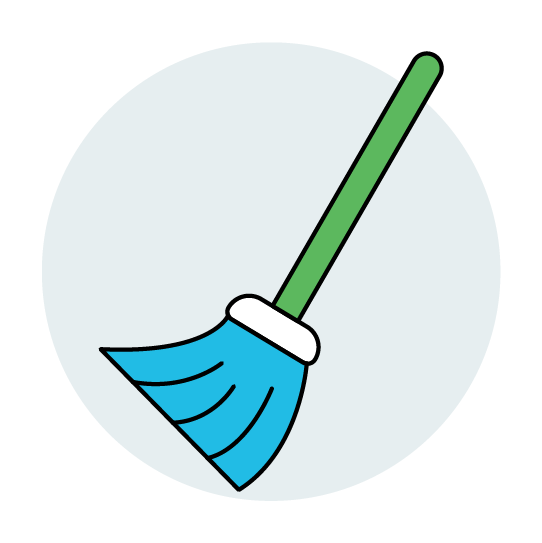 Trained COVID-19 Cleaners
We conduct regular training sessions for our in-house cleaners, who are all accustomed to the local cleaning & safety guidelines. We have a covid safe cleaning team and our covid cleaners are trained to offer the best covid sanitising services. Call us for a professional cleaning services in Sydney.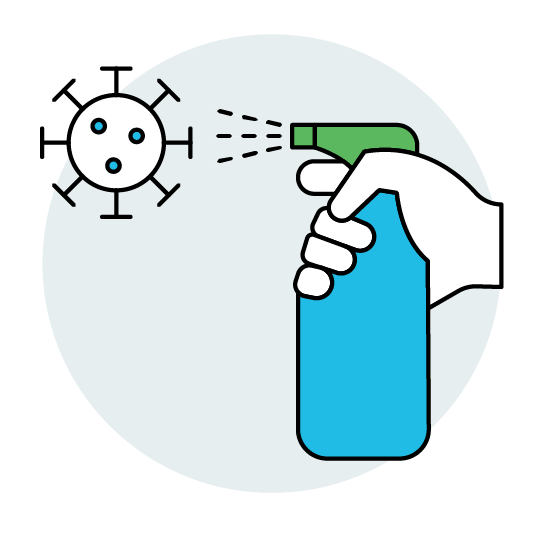 TGA Approved COVID19 Cleaning Chemical
We at Clean Group use 100% safe and TGA certified products that will not just offer the best quality cleaning but also prevent the chances of any further contamination..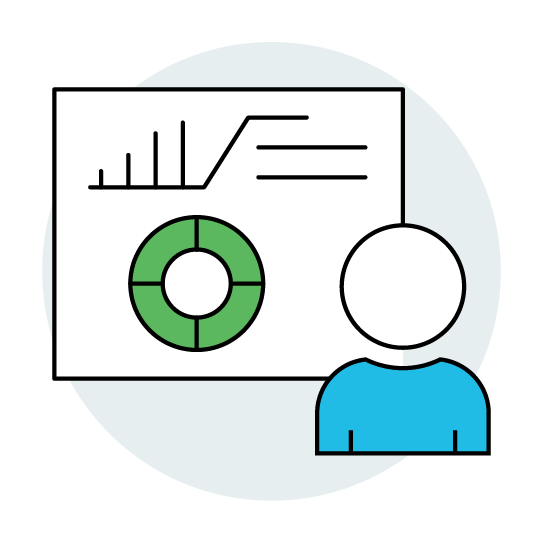 Trusted by Leading Companies in Sydney
We as a commercial covid cleaning company are trusted by hundreds of top businesses who know our ability to consistently offer great quality services with complete safety.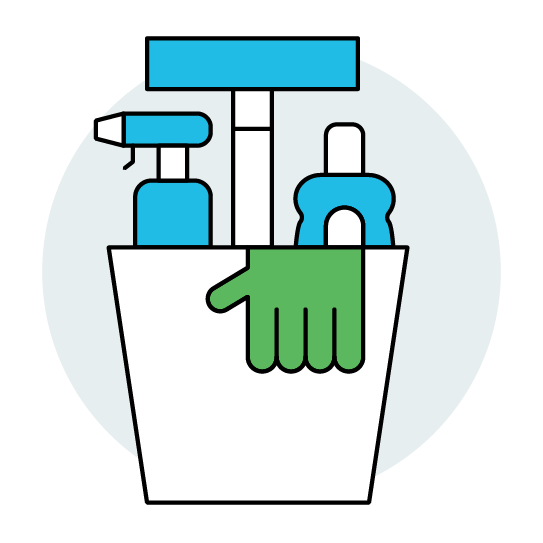 COVID Deep Clean with Certification
Our covid cleaning certification will give your customers & workers much-needed peace of mind and, at the same time, will speed up the approval process to reopen your business.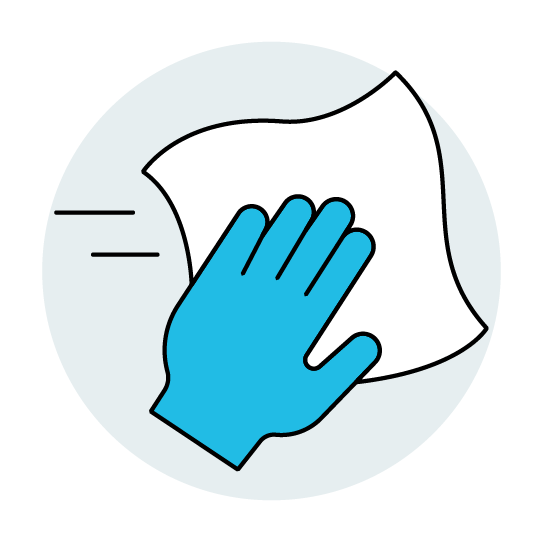 Affordable COVID Clean Cost Sydney
Our customised covid-19 cleaning services price list is designed to fit every type of business. We'll assess your cleaning requirements and provide a quote that fits both your needs and budget.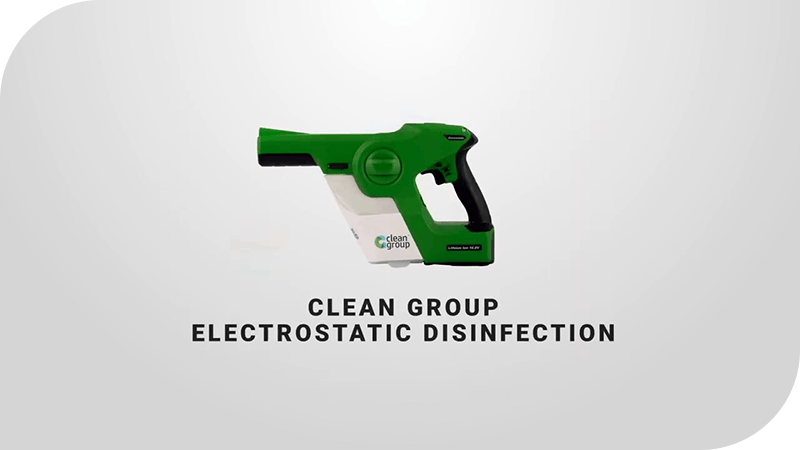 ELECTROSTATIC SPRAY + Australian Health Department & TGA-approved COVID-19 chemical - Best Disinfectant Fogger for COVID-19
What is Coronavirus? Why you should be careful against it? Coronavirus, COVID-19, or Novel Coronavirus, is an infectious disease. COVID-19 is very real and it's worldwide, so almost no location is safe. The elderly are especially vulnerable to the effects of COVID-19, which is why aged care facilities need to be so vigilant. COVID-19 spreads from person to person through contact with respiratory droplets produced by infected people when they cough or sneeze. Close contact with the infected person can enable the droplets to access the person's eyes, nose or mouth, which is why social distancing is so important. Airborne transmission is also possible, particularly in crowded or poorly ventilated indoor areas.
But don't worry, the most reliable covid cleaning service provider is here to support you.
Comprehensive COVID-19 Cleaning
We're a specialist COVID-19 Cleaning Service Company, with a dedicated team of professional cleaners trained in office cleaning and commercial cleaning (including construction sites). Our quality COVID-19 Cleaning Services won't miss a thing at your site - from floors, doors, light-boards, window sills, kitchens, bathrooms, and more, giving you the assurance you need to stay COVID-19 safe and protect your clients and employees.
COVID-19, especially the Delta variant, and Omicron variant spreads very quickly, so take no chances with the safety of your clients or employees. Get the assistance you need from the most reliable commercial cleaning services. Hiring the best COVID-19 cleaning services will be the best money you ever spend!
Precautionary COVID Sanitisation Service- COVID House Cleaning Services
For businesses and commercial premises that don't actually have a confirmed case of COVID-19, but want their office or property disinfected as a precautionary step to protect clients and personnel, we provide COVID deep cleaning services for infection control.
Our skilled and trained team has years of experience in infection control cleaning and the proper PPE to ensure safe and effective cleaning that is well worth the money.
Our standard, precautionary COVID-19 disinfection service includes basic cleaning of your premises, followed by disinfecting all areas and surfaces to minimise the spread of infection. We particularly focus on cleaning the entrance, including door handles, lifts, handrails, doorknobs and reception area to stop the infection from entering your office or workplace.
This type of disinfection cleaning is ideal for properties and workplaces with low to medium risk environments. This COVID-19 cleaning service helps prevent the risk of infection in your workplace using manual and automatic sanitisation techniques.
The disinfection procedures might differ from one property to another, so it's important to clearly communicate your COVID-19 cleaning requirements when you contact us.
To ensure your safety, we offer trusted professional decontamination services using a team of highly trained cleaners and covid safe cleaning team to make you feel secure. The chemicals and cleaning products we use are recognised by respective health authorities as both effective against the COVID 19 virus and safe for the environment and people.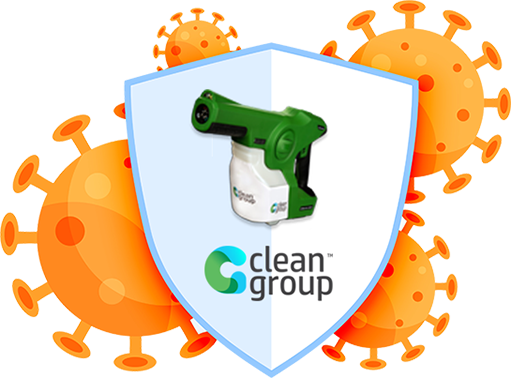 Results-Driven COVID-19 Cleaning Services
At Clean Group, we're committed to keeping your business safe through efficient cleaning services. We provide quality COVID-19 cleaning services to make sure your offices stay open and your employees stay safe.
Clean Group's dedicated team conducts an in-depth cleaning process, including sweeping, wiping and mopping.
Our commercial cleaning services include sanitisation of things like phones, switchboards, doors and computers in your office to help protect your clients.
Our COVID-19 cleaning services effectively kill germs (bacteria and viruses), including corona virus, on all commonly used office items such as remotes, mobile phones and food preparation areas.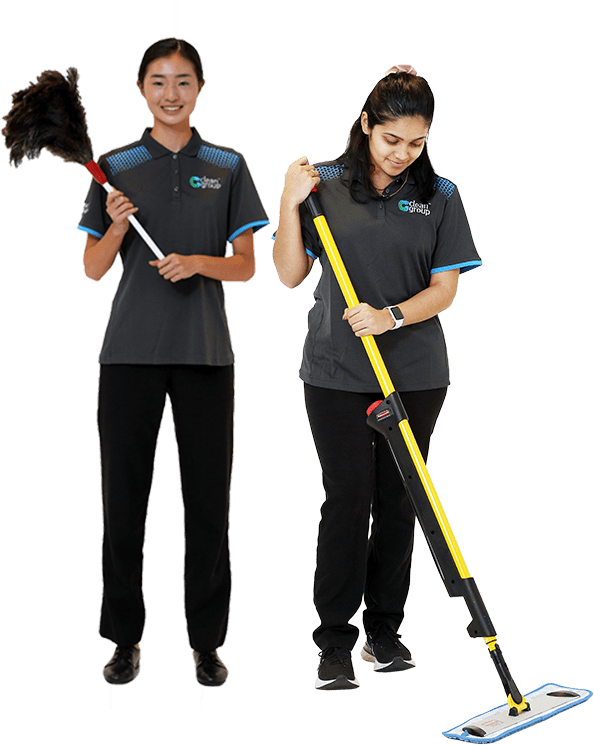 The Disinfectant We Use For COVID-19
COVID-19 is an infectious disease caused by the coronavirus. The World Health Organization (WHO) has released a list of disinfectants effective against the virus.
Our TGA approved chemical is the most effective surface sanitiser for removing the corona virus.
We use a TGA approved chemical along with highly effective electrostatic sprayer technology, which combine to form our proprietary ELECTROSTATIC VIRUS SHIELD application technology, which has been found effective in killing up to 99% of germs, including the coronavirus.
Get a Free Quote
How Our Electrostatic COVID19 Shield Works
Clean Group's Electrostatic Virus Shield disinfection technique involves the use of a specialised sprayer machine. We fill the sprayer with the Australian health department TGA approved chemical and used to disinfect surfaces and high-touch areas. The machine transmits electrically charged sanitiser particles, which have the ability to quickly wrap themselves over the surface on which they are sprayed. Basically, the sanitiser solution automatically covers the entire surface, including the corners and areas such as underneath the chair armrest and behind the door handle.
The machine makes it easy for the sanitiser solution to reach and cover different surfaces like walls, door handles, and carpets properly and completely, effectively removing germs.
To ensure your family and workers remain safe from the effects of COVID-19 and other viruses, we perform a thorough COVID-19 cleaning in two stages: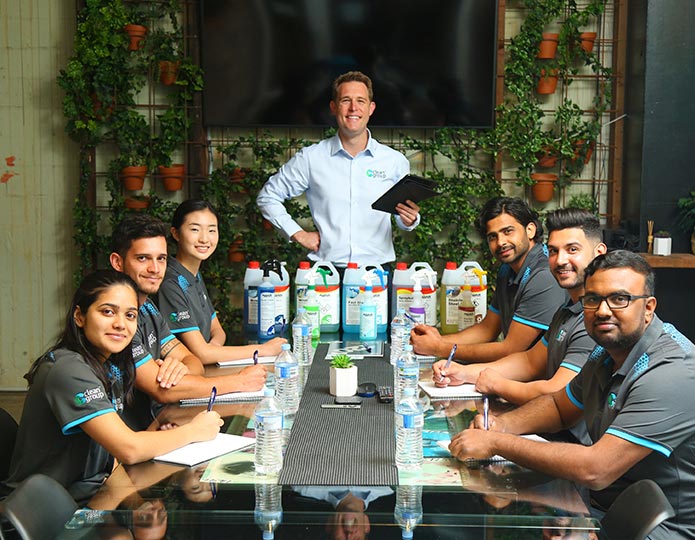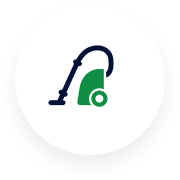 Basic Cleaning
At this stage, our professional COVID-19 cleaners will clean, sweep and mop your floors, windows, doors, bathrooms, carpets, bathrooms and kitchens to remove any dust, dirt and debris.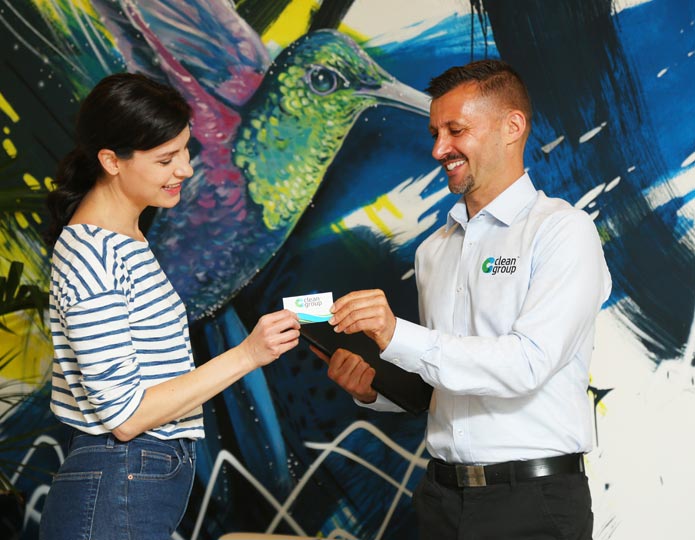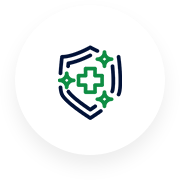 Disinfecting and Sanitising : Emergency Cleaning & Virus Removal
Our expert cleaners will sanitise all objects, equipment, lightboards, door handles, phones, railings, keyboards, toilet seats, desks, drawers and bins to ensure the removal of viruses and bacteria.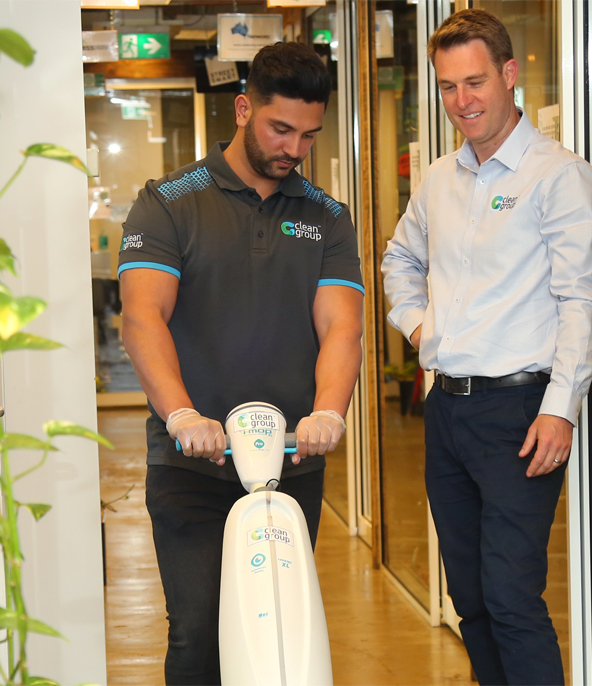 Frequently Asked Questions
---
The time it takes to deep clean a property for covid-19 will depend on a number of things, including the property size, flooring type, amount of foot traffic, current cleaning status, and the method of disinfection used by the cleaners. Most cleaning companies use the antiviral fogging disinfection method, which takes less time but is not recommended by Safe Work Australia for commercial covid cleaning because of its inefficiency to provide adequate coverage on large surfaces and unreachable areas. At Clean Group, we use Electrostatic disinfection tech, which might take a bit more time to clean but provides complete coverage with up to 99.99% disinfection of the surface.
COVID deep cleaning refers to specialised cleaning with a focus on killing the virus responsible for the COVID-19 disease. Regular cleaning with dusters and mops is not an effective covid deep cleaning method. Specialized equipment like an Electrostatic sprayer along with TGA-approved chemicals are used for effective covid deep cleaning services Sydney. As for the price, the covid deep clean cost is slightly higher than regular cleaning jobs, because we use specialised equipment and products. Contact us for the best & affordable covid deep cleaning services near me.
Clean Group is a leading and highly trusted covid cleaning company providing services in Sydney, Melbourne, and other regions of Australia. Our Covid cleaners are trained professionals who are provided with proper safety gear and follow the guidelines of health authorities to offer outstanding quality Certified covid cleaning services with guaranteed results. Our electrostatic disinfection method can remove up to 99.99% of germs and pathogens from your workplace, making it all safe and clean.
Yes, we at Clean Group provide covid-19 cleaning services in all major cities and states of Australia, including Sydney (NSW), Melbourne (VIC), Brisbane (QLD) and others. We have a dedicated office in Sydney CBD and provide Covid cleaning in Sydney and to all suburbs and local areas. Contact us for inexpensive covid-19 cleaning if searching for Covid cleaning services near me or in Sydney, NSW.
You get a comprehensive deep Covid cleaning, which includes a thorough cleaning of the entire property followed by disinfection of high-traffic areas and surfaces. We clean and sanitize toilets, bathrooms, kitchens, meeting rooms, all floors, staircase, lifts, doors, co-working space, offices, and other areas. For properties where a covid case has been confirmed or suspected, our professional Covid cleaners will first isolate the infected areas and then perform a deep clean plus decontamination cleaning service to get completely rid of the virus.
Having decades of experience in disinfection cleaning, our cleaners can help you keep your workplace clean and safe from the virus. Our COVID-19 cleaning service will cover routine deep cleaning and disinfection of your entire facility including high traffic areas to ensure the virus is killed before it enters your place or spreads any further, thus limiting the infection spread and ensuring the complete safety of your people.
Finding reliable Covid certified cleaning services in Sydney can be difficult, especially when there are so many companies offering cheap quality covid services. You have to be sure that the cleaner you are using is certified and trained for covid cleaning. To check that, you can ask a potential cleaner for COVID training certification. Also, instead of hiring an individual cleaner, choose a professional covid cleaning company having a good reputation in the market and able to offer customised services to meet your needs. You can contact Clean Group for a covid deep cleaning service cost.
To identify professional and certified covid cleaning services in your area, shop around and ask your contacts for a reference. You can identify a good cleaning company by their reputation or checking it over Google. They will have good customer reviews and most of their clients would be happy with the services. Also, they'd offer great quality services using professional & experienced cleaners consistently and with full commitment. Clean Group is a professional and highly experienced covid cleaning company with trained cleaners to offer expert disinfection cleaning services in Sydney.
Studies have shown that one of the best ways to fight the COVID-19 virus is to disinfect surfaces. The bleach solution still holds the number one spot for household disinfectant. It is proven to kill germs on both hard surfaces and soft surfaces. Hospital-grade disinfectants and other disinfectant solutions that are available in the market are also great options in disease control and prevention. Chlorine bleach or bleach solution can disinfect plastic and stainless steel apart from its usual tasks of handling dirty laundry. In handling disinfectant solutions, make it a habit to read the manufacturer's instructions and wear the appropriate personal protective equipment. The World Health Organization suggested that we focus on high touch surfaces as a part of our routine cleaning.
Studies have shown that one of the best ways to fight the COVID-19 virus is to disinfect surfaces. The bleach solution still holds the number one spot for household disinfectant. It is proven to kill germs on both hard surfaces and soft surfaces. Hospital-grade disinfectants and other disinfectant solutions that are available in the market are also great options in disease control and prevention. We are doing COVID-19 cleaning in NSW including, Bathurst and Orange NSW. Chlorine bleach or bleach solution can disinfect plastic and stainless steel apart from its usual tasks of handling dirty laundry. In handling disinfectant solutions, make it a habit to read the manufacturer's instructions and wear the appropriate personal protective equipment. The World Health Organization suggested that we focus on high touch surfaces as a part of our routine cleaning.
We use Australian TGA recommended and Health department approved Disinfectant (Microgen D256 or any other) for the sanitizing and disinfecting process. But we also have many disinfectants which are suggested by TGA, you can check the complete list here: https://www.tga.gov.au/disinfectants-use-against-covid-19-artg-legal-supply-australia For better results we use a detergent, as a solution that can be mixed with water; additionally, we also use a disinfectant containing 70% alcohol, quaternary ammonium compound, chlorine bleach or oxygen bleach or a combined detergent and disinfectant solution. We use the disinfectants in the suggested quantity and as per Covid-19 machine requirements. We tick all the checklists before using a disinfectant product. One of the key factors that we check before using a product is Checking TGA Registration Number. It provides us all the details such as Active ingredients, the surface for which it is best fit, the method to use, etc. We use disinfectants only after their proper knowledge, effects, and checking quantity. It helps us to provide the best services and keeps everyone safe.
Once a person touches a contaminated surface, the virus can get in contact with the mucous membrane through the eyes, insides of the nose, and mouth. Respiratory droplets cannot travel more than six feet. The COVID-19 Virus remains in the air for up to three hours. In copper, the virus remains for up to four hours. The COVID-19 virus can live on cardboard for up to 24 hours. Stainless steel and plastic for three to four days. This is why the virus is spreading rapidly, apart from its ability to stay on surfaces. Some people also spread the virus asymptomatically. Always remember that Corona Virus symptoms need to incubate for fourteen days before an infected host starts to show signs. The virus spread silently and quickly during the incubation period. The same reason applies to why it is so challenging to get rid of this virus.
Yes, you must close the business before and while the cleaning occurs. For health and safety reasons, the government has been notifying the public about suspected or confirmed cases. As we all know, the COVID-19 virus spreads through respiratory droplets that can land and infect surfaces. If your workplace is jeopardized, you must advise your employees to self-isolate. On the other hand, you also need to call a commercial cleaning company to do thorough decondamination to ensure public health and safety. Professional COVID-19 cleaners are knowledgeable in handling disinfectant solutions with the right cleaning equipment. They will focus on high touchpoints like door handles, lift buttons, and other surfaces. Once the workplace is secured, remind your employees to follow good hygiene. Practice social distancing, and have them wear a face mask. There are other measures that will help us minimize the potential exposure to an infected person.
After the coronavirus outbreak, we have seen different countries spraying disinfectants on their streets. The World Health Organization does not support this. Let us not forget that disinfectants are still chemicals. Spraying disinfectants can cause skin irritation, eye and skin irritation, trigger allergies, and other serious health risks. To maintain a safe work environment for you and your staff, you need to encourage them to look after their hygiene. Frequent hand washing is a proven way to combat the COVID-19 virus. You can also hire a commercial cleaner that will do the routine cleaning and disinfecting job for you. Chemical spraying is not the way to do it. Have your trusted professional cleaner take care and disinfect the high touchpoints area and follow the health protocols that the government gives.
Quality COVID-19 or corona cleaning refers to both cleaning and disinfecting a place for COVID-19. It's a specialised type of cleaning where the primary aim is to ensure businesses and construction sites are able to protect the safety of their clients and people. The Need for Deep Sanitisation Corona has changed cleaning forever. The cleaning process doesn't just remove the infection. The cleaners will also perform a deep sanitisation which helps to limit the spread of COVID. These types of services aren't just for offices and businesses where a confirmed case has been identified, they're also for clients that are proactively looking to safeguard against the spread of this insidious infectious disease.
Yes. Cleaning comes under essential services that are allowed to operate even during the pandemic. This is because people, especially commercial property owners, need cleaning and disinfecting services to safely operate in a clean and germfree environment. COVID cleaning is a proven effective way to prevent the spread of covid-19. And with the new covid variants Delta and Omicron around, the importance of workplace cleaning is now higher than ever. This is why cleaners are allowed to continue to provide covid cleaning and disinfecting services to businesses to help curb the covid spread.
Clean Group is one of the leading cleaning companies in, providing a complete range of efficient & quality-driven cleaning services. We are a locally owned and operated company with an in-house team of 70+ full-time, experienced & trained cleaners with expertise in the cleaning of a variety of premises ranging from offices to retail stores, medical facilities, and large warehouses. Moreover, Clean Group is one of the few cleaning companies specializing in green cleaning. We only use green and eco-friendly cleaning supplies that are certified safe for humans and the environment.
As they say, prevention is better than cure. And the best way to prevent the COVID-19 virus from getting you and your loved ones is proper hygiene maintenance. COVID cleaning is a crucial part of daily hygiene in workplaces and homes. Make sure to keep your premises clean and virus-free by getting your place cleaned and disinfected regularly by an expert covid-19 cleaning service provider. If a suspected or confirmed covid has been found in your property, hire an expert company for deep covid clean and decontamination. Other than that, just follow the advice of your local health authority and the government for steps to covid prevention.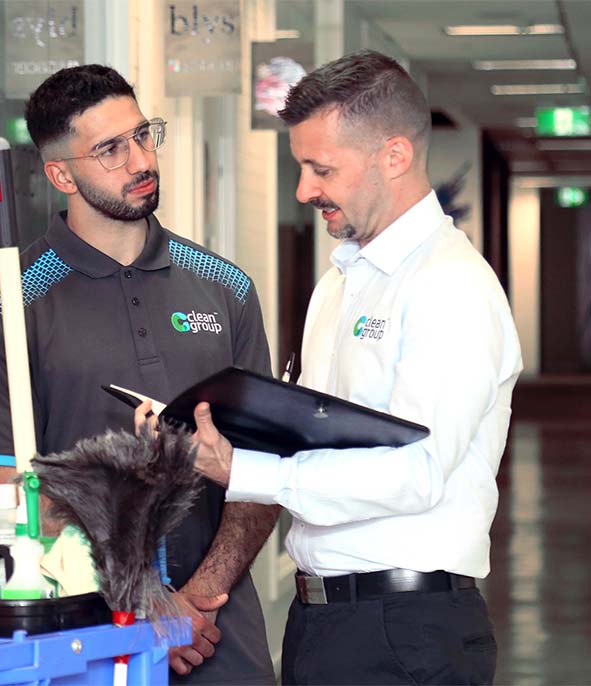 What Clients Say
If you need a one-stop cleaning solution that can do both the routine cleaning some odd cleaning requests that can pop along the way, Clean Group is the best solution. I had my childcare flooded on one occasion and I cannot imagine the stress that I had back then. Good thing that I have Clean Group as my regular cleaner, they called me and told me that they also do steam cleaning. They took my worries right there and then. We will have a long way to go guys!
I have been changing cleaners after cleaners. I lost faith in cleaning and what it can do until I met Clean Group. Clean Group gave the rebirth in me. It was all well handled from the first meeting to the actual cleaning. They have exceptional cleaners that work very hard to maintain consistency with their job. Now, I never worry about how my small workplace will look like the following morning. I can sleep soundly knowing that Clean Group has my back and they keep my workplace pretty and neat.
If you are looking for a cleaner that you can trust, I recommend this cleaning company 100%. I cannot remember an instance when my instruction was not followed. The best way to go for a very detailed cleaning is to hire these guys. They make impossible, possible. Clean Group is just simply amazing.
Our business relies heavily on cleanliness. In a medical field, cleanliness plays a vital role in determining the credibility and the performance of the health workers. I engaged with Clean Group for 2 years now and I never see myself not having them as my cleaner. They have done more than what was expected of them. Their cleaners are exceptionally polite, honest, and very detailed with how they do their job.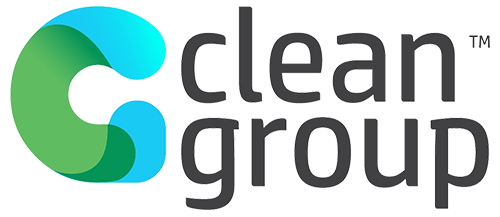 | | |
| --- | --- |
| Team Size: | 70+ |
| Services: | Commercial COVID Clean, Residential COVID Cleaning, COVID Disinfection Clean |
| Contact: | 02 81889018 |
| Email: | [email protected] |
Our COVID-19 Cleaning Services Locations