Clean Group A Trusted ISO Certified Company
Clean Group is one of the few cleaning companies in Sydney that is ISO accredited, i.e. has its cleaning process & techniques certified to follow the highest quality and environmental safety standards.

Our Esteemed Clientele

A Testament to Our Success












Commercial & Office Cleaning in Cabarita, NSW By Clean Group
Maintaining the cleanliness of a business premise is a tricky job. It can get trickier on busy days when you're loaded with other important tasks to attend. Good thing Clean Group Cabarita is here to get the cleaning chores off your shoulder.
Clean Group Cabarita is a reliable source of commercial cleaning services. We provide impeccable cleaning to businesses around Sydney and its surrounding areas. We offer bespoke cleaning solutions that are guaranteed to answer all your business cleaning needs. If you're tired of the same old unreliable and poorly done cleaning, you will never be disappointed with us.
We guarantee 100% customer satisfaction. Our commercial cleaners are highly skilled and we assure you they will do the job right the first time. All your cleaning specifications will be given adequate attention. No corners, areas or aspects of your business premise will be ignored, no matter how trivial it may be. They will clean even the hardest-to-reach corners of your workplace, and you will be surprised by the result.
What's more, our office cleaning services Sydney including strata, carpet, medical, gym, school and childcare cleaning are available at an affordable price. Clean Group Cabarita believes that high-quality cleaning should not be too costly. By providing a customer-focused cleaning solution, we can provide you with the exact cleaning services you need. That means you do not need to waste money or resources on services that you do not need.
For high-quality but highly affordable commercial cleaning office cleaning, let Clean Group Cabarita help you.
We provide a non-obligatory site inspection, free consultation and accurate quote for commercial cleaning and office cleaning Cabarita services you require.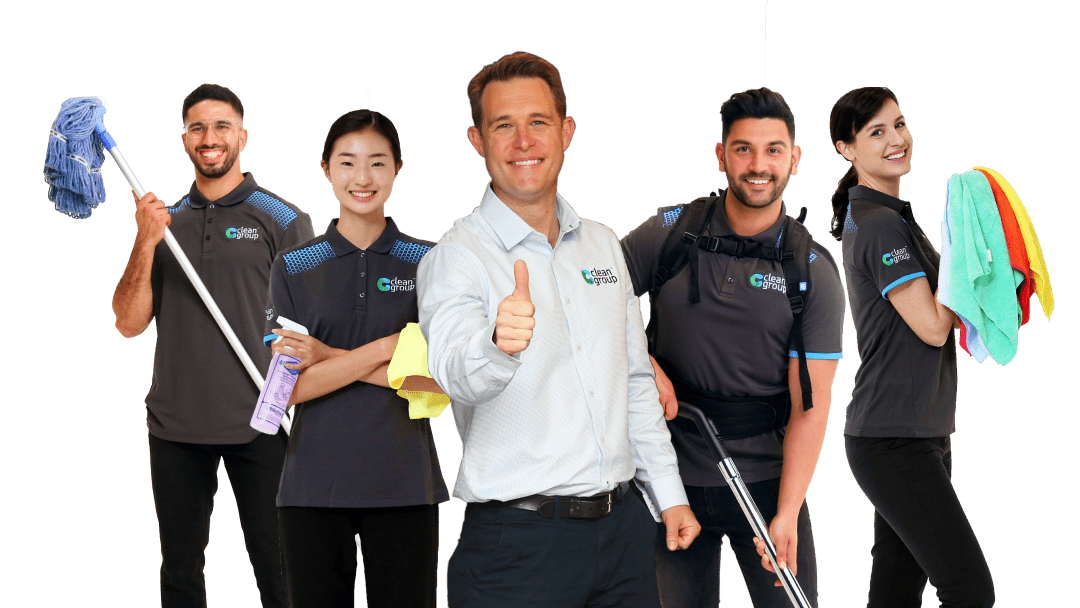 Our clients include …







Introducing the Cleaning Company Used by Some of Australia's Most Quality-Focused Companies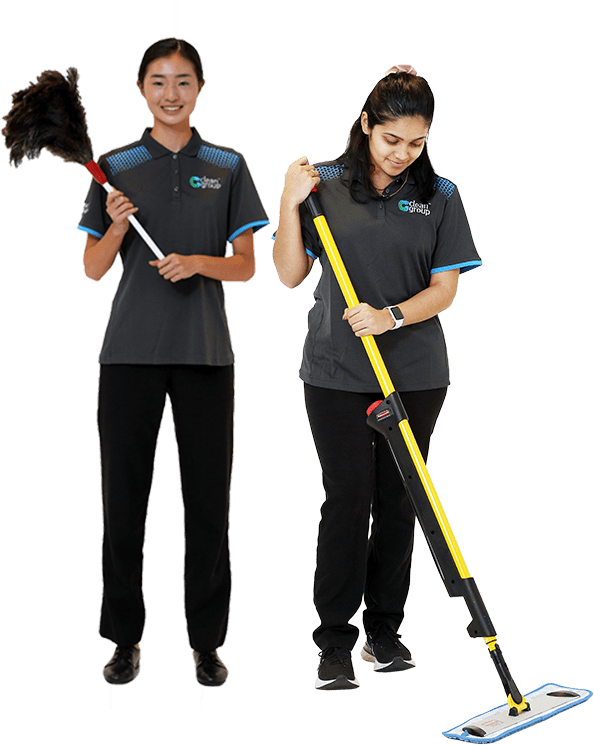 Eco-Friendly Business Cleaning Office Cleaning
With more than 20 years of experiences, Clean Group has been offering eco-friendly commercial cleaning solutions. We are experts in providing green cleaning services in Sydney. The results we deliver have remained to be unrivalled by others as it always meets the highest industry standards. With our green cleaning method, our goal is to protect you, your staff and clients, as well as our own staff from the health hazards that harmful cleaning chemicals pose. Not only that but we are also able to help your business reduce its impact on the environment.
Clean Group's green cleaning method is aided by organically made cleaning products. Our cleaners are equipped with innovative technology that enables them to reduce water and chemical consumption during cleaning implementations. One of the things our cleaning team boasts of is the iMop floor scrubber. It is an innovative walk-behind scrubber that allows efficient cleaning with less energy, water and chemical use.
The iMop scrubber efficiently removes dirt and stains on floors quicker than any other floor scrubbers in the market. It also covers larger floor areas allowing you to clean more without having to use more electricity and water.
Clean Group's green cleaning services will provide you with lots of benefits, which include:

Having a healthier, safer working environment
Healthier and more productive staff
Saving more energy and water consumption
Reducing or eliminating the use of harmful cleaning chemicals
If your business is about helping save the planet and conserving resources, our Green Cleaning services is right for you.
Get a Free Quote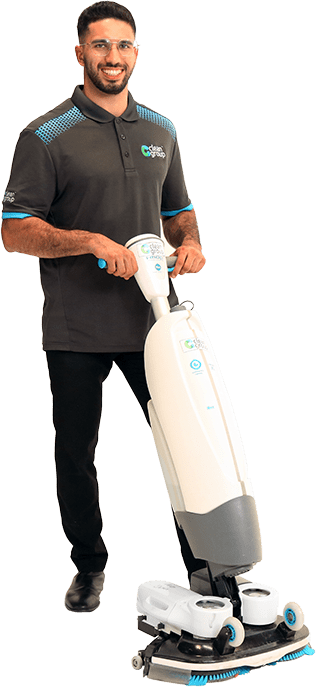 Specialty Cleaning Services
Clean Group can offer more than routine cleaning. Our staff are also experts in providing specialised cleaning services. We are your one-stop shop for all-around commercial and office cleaning. If your business is in need of deep cleaning treatment, you can call on our guys to do the job for you.
The specialised cleaning services we offer focus on critical aspects of a business premise such as the carpets, upholstery, the windows, the floors and the toilets.
Steam Cleaning - Our expert technicians make use of the hot water extraction method to remove deep-seated and hardened dirt on carpets, rugs and upholstery. This method is effective not only in removing dirt, soil or mud but also in killing germs and bacteria on your carpets that cause bad odour.
Window Cleaning - Clean Group's cleaning team can clean windows of any type and height. No matter the size of your office windows, we got the right tools and equipment to clean it impeccably. Our high-grade cleaning facilities will make your windows shiny, clean and totally streak-free.
Floor Scrubbing - Our cleaners are also capable of removing dirt and stains on tiled floors that cause grout deterioration and discolouration. With the use of our iMop scrubbers, we will ensure that your floors will be polished and shiny. Your floors will also be accident-free as our iMop scrubbers leave floors completely dry and safe to walk on after cleaning.
Toiletry Supply - We also offer restocking services for toilet essentials. We will ensure that your facility will never run of out stock of toiletries. Some of the supplies we provide include tissue rolls, paper towels, bin liners, as well as hand and liquid soaps.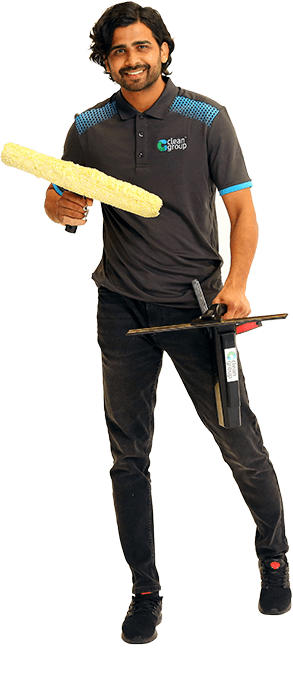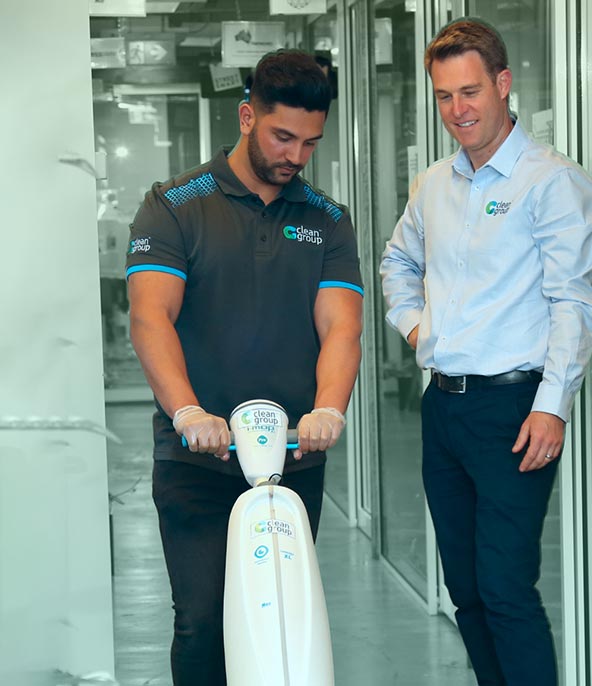 Frequently Asked Questions
---
Clean Group Cabarita offers a wide selection of cleaning services you can choose from. Starting with routine cleaning, carpet cleaning, internal-external window cleaning, office cleaning, gym cleaning, childcare cleaning, medical centre cleaning, school cleaning and the list goes on. Just check our website to know more.
Clean Group Cabarita cleaners are all professional, reliable and well trained. We only employ full-time cleaners. This ensures that the cleaners are committed to high cleaning standards.
The cost will depend on how much time, how much material and what type of equipment needed for a cleaner to perform the cleaning that is required for your business. Our friendly sales managers can do a free onsite visit to determine the best price and cleaning program for your premises. Call us now on 02 91607469
Absolutely! We are fully insured. Certificate of our insurances will be mailed to you with our quotation so you can have peace of mind.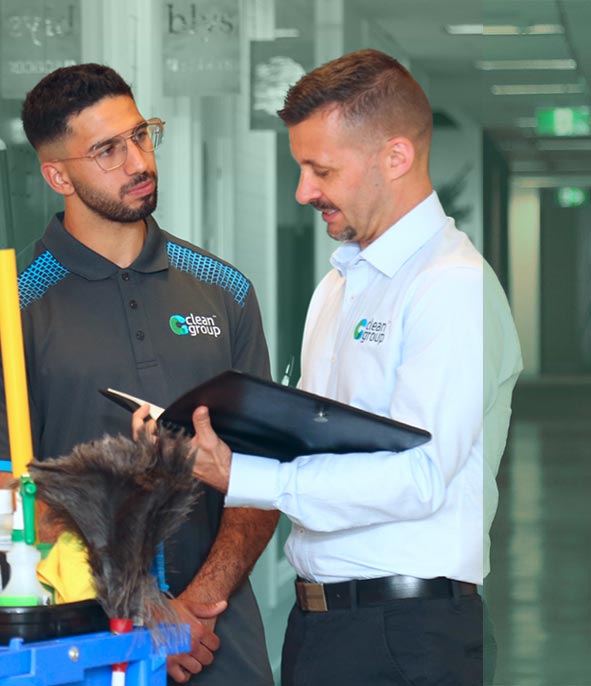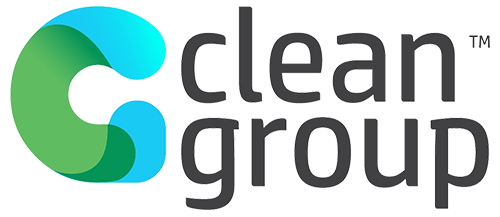 | | |
| --- | --- |
| Service Area: | Sydney Metropolitan |
| Services: | Commercial Cleaning, Office Cleaning, Strata Cleaning |
| Contact: | 02 91607469 |
| Email: | sales@clean-group.com.au |