Trusted Commercial Cleaning Services in MelbourneWe are here to make your Premises Clean and Hygenic

Clean Group ECO-friendly commercial cleaning service is the most trusted commercial cleaners in Melbourne VIC ready to help, Call us: 03 8578 4633.
When it comes to commercial cleaning, cleanliness is everything. So is hygiene, security, and reliability.
So - Like most people, you want to be sure that your corporate office spaces consistently look great and deliver the right first impression.
That's why 100's of Melbourne companies rave about the highly experienced commercial office cleaners at Clean Group Melbourne That's also why many of our clients have been with us for many years.
You will love our commercial office cleaning services too.In fact, we have a peace of mind guarantee that ensures you love our office cleaning services.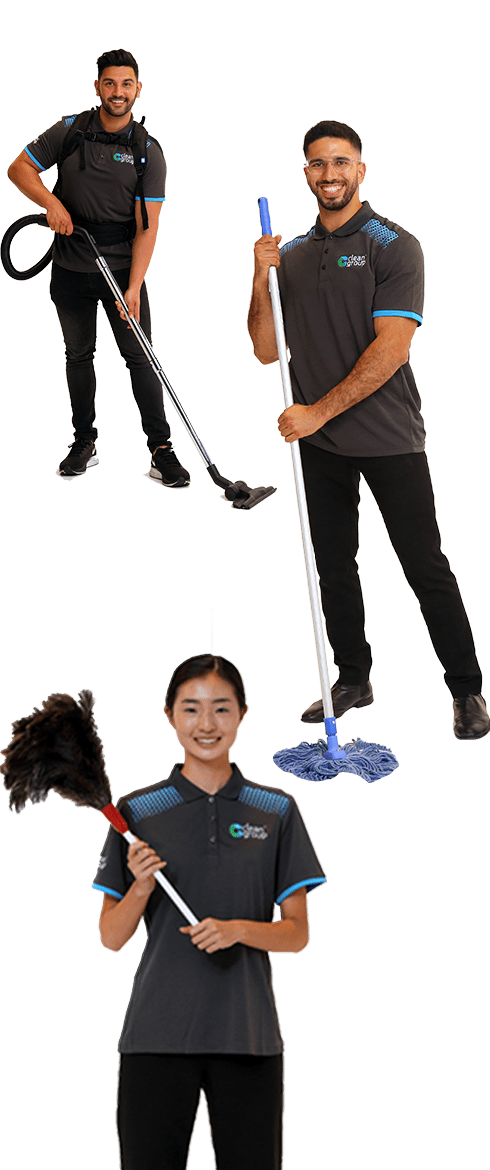 Our clients include …
Introducing the Cleaning Company Used by Some of Australia's Most Quality-Focused Companies
Professional Commercial Cleaning Services Melbourne, VIC
First impressions are everything when you are conducting business, and you'll want to ensure your corporate office space and your workspace is kept as clean and as organized as possible to give off that great first impression. That's why no one is better to do your corporate and commercial cleaning service in Melbourne.
Many Businesses use professional cleaning products & commercial cleaning services by professional commercial cleaners Melbourne of the Clean Group cleaning company.. On top of that, clean, well-organized, and well-maintained workspaces are incredibly important for office morale and efficiency.
Commercial workplace premises and workspaces that are regularly cleaned by professional industrial cleaning operations and use high standard, safe and quality cleaning products enjoy higher rates of output, more enjoyable experiences for all employees and staff, and a general sense of confidence and care from clients, partners, or customers that may visit your workspace from time to time and highly appreciate the cleaning standards of your experienced commercial cleaners in Melbourne, Australia.
Of course, finding the right commercial cleaning operation can be hard and time-consuming, irrespective of what most people think. For starters, corporate commercial cleaning Melbourne service is an entirely different beast than residential, body corporate commercial cleaning in Melbourne.
Sure, many of the same services are utilized across the board, but the end result when you are cleaning a space designed for business goes above and beyond keeping things neat and tidy while you are relaxing at home.
As we highlighted above, getting your commercial property or facility, office buildings & premises, body corporate, shops and retail chains regularly cleaned contributes to work output and efficiency, overall morale and energy levels, the health and wellness of your staff, employees and your visitors, and the perception that your company gives to anyone that you are going to be doing business with.
To help you find the perfect corporate workplace cleaning help, our professional commercial cleaning Melbourne company put together this quick list of tips and tricks you'll want to utilize while at the same time highlight some of the important cleaning services in Melbourne you'll want to make sure you are leveraging. Let's jump right in! Send a request or contact us for a free cleaning service quote. We do all types of commercial cleaning.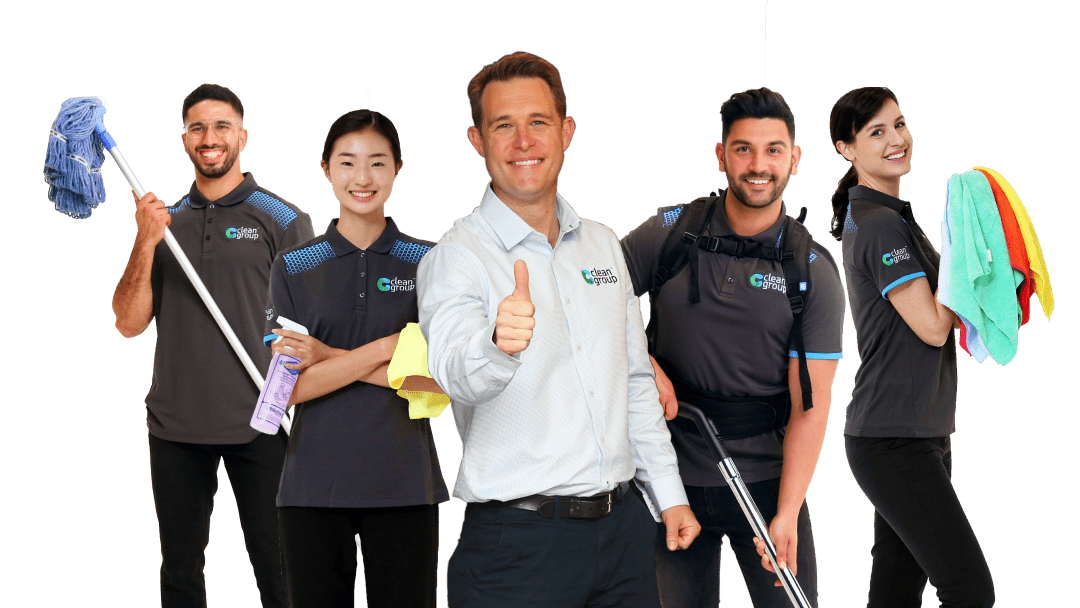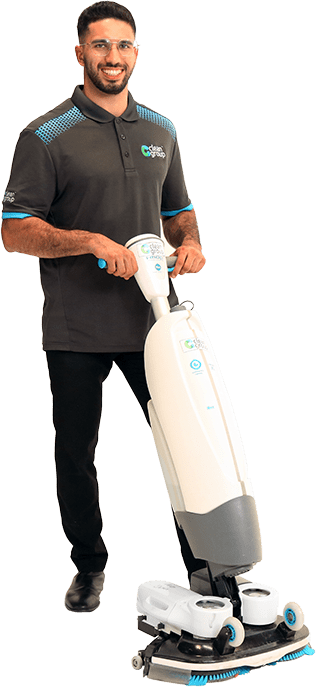 Commercial Cleaning Services for Most Melbourne Industries
Sanitising & Disinfecting Cleaning

Commercial Cleaning

Office Cleaning

Strata Cleaning

Medical Cleaning

School Cleaning

Carpet Cleaning

Church Cleaning

Gym Cleaning

Warehouse Cleaning

Childcare Centre Cleaning

After Builders Cleaning
Arrange a FREE Onsite Assessment Now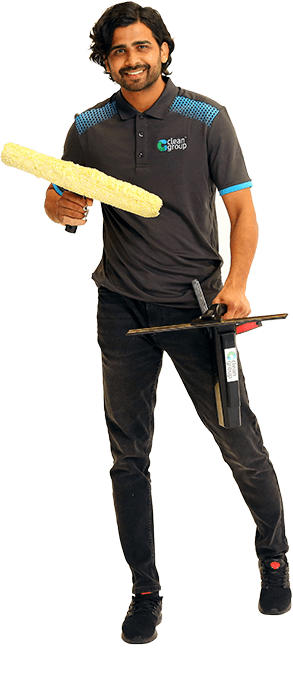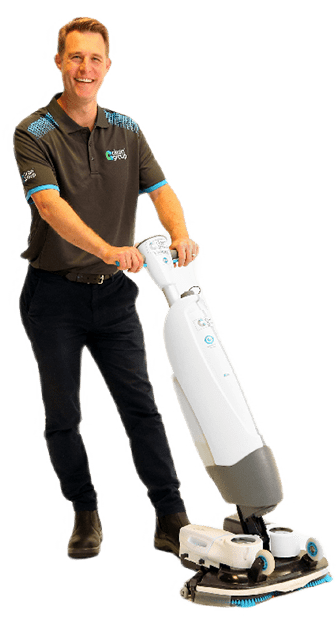 What Office Cleaning Services in Melbourne
Are You Looking for?
The professional cleaning team at Clean Group Melbourne offer a wide range of office cleaning solutions including:
Floor to Ceiling Dusting (Cleaning) Services Remove allergens and contaminants that can have a detrimental impact on the health of your people. We can include that as a priority as part of your office cleaning services plan.
Deep Cleaning including Steam Cleaning Services – Every 6 months most companies arrange steam cleaning of rugs, upholstery, and chairs. It removes grime and improves longevity. Ask about our Melbourne Deep Cleaning services when you call.
Disinfecting Services – We use the most advanced, enviro-friendly chemicals to eliminate and prevent the spread of In fact, we have developed a reputation for being the most trusted Melbourne commercial cleaning company. Commercial cleaning Melbournea team has received extensive training and we stay up-to-date with the Government's COVID requirements.
Window Cleaning Services – whether you have a multi-storey building with difficult to access windows or easy-to-access ground floor glass doors, we have the expertise and equipment to look after most commercial window cleaning situations in Melbourne. If you have a tricky area, just send us a photo of the surface when you call.
Garbage and Rubbish Removal/Cleaning And As Office-Supply Replenishment Services – We can help you out when demand dictates or on a regular schedule so your team can focus on the core operational areas of your business.
Arrange an On-site Assessment or Quote. Call 03 8547 9578 or send a request below
| | |
| --- | --- |
| CEO: | Suji Siv |
| Team Size: | 60+ |
| Services: | Office Cleaning, Strata Cleaning, Medical Cleaning, Gym Cleaning, Childcare Cleaning, Carpet Cleaning, School Cleaning |
| Contact: | 03 8578 4633 |
| Email: | [email protected] |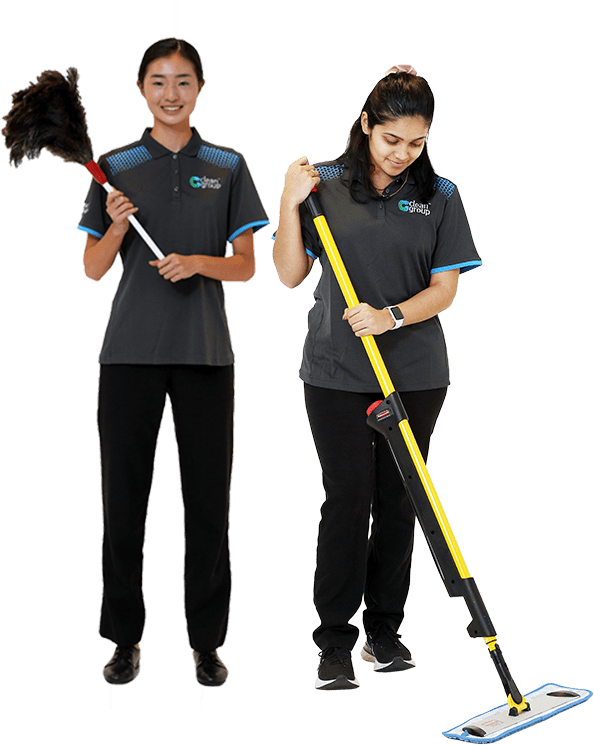 Why Choose Clean Group Melbourne for your Commercial Cleaning needs
Our clients tell us that what they love the most about working with us is our professionalism, reliability and affordability. In fact, we have developed a reputation for being the most trusted commercial cleaning company in Melbourne, Australia.
Here are some other reasons why Melbourne companies choose us:
Green Cleaning: We only use environment-friendly cleaning products and methods for the commercial cleaning of your properties.
Highly Trained, Fulltime Expert Cleaners : Our office cleaning staff are trained in the latest cleaning processes and given the cleaning products, equipment to best meet your requirements in an environment-friendly manner. Plus, all our staff are fulltime so you can rest easy knowing they are committed to our company and therefore committed to doing a great job.
Affordable :We conduct an onsite needs analysis and then develop a plan that features different options. This gives you the ability to identify your priorities and select a package that is the best match for your needs and budget. In other words, you get exactly what you need and nothing more – without breaking the budget.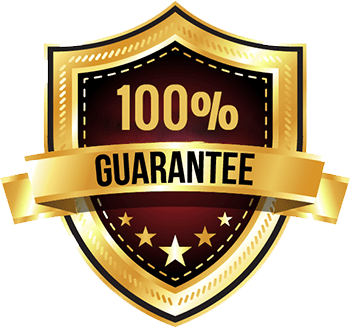 And of course …
You'll Love our Cleaning Quality – 100% Guaranteed
We understand that the cleanliness and hygiene of your premises are a reflection of your company's reputation. At Clean Group Melbourne we go above and beyond to ensure your premises are sparkling clean and well maintained.
Most of our clients have been with us for many years for one simple reason - we believe in and work for 100% customer satisfaction.
If ever you're not 100% delighted with our standard of work, simply let us know within 24 hours and we'll come back and reclean the area free of charge.
Get a Free Onsite Quote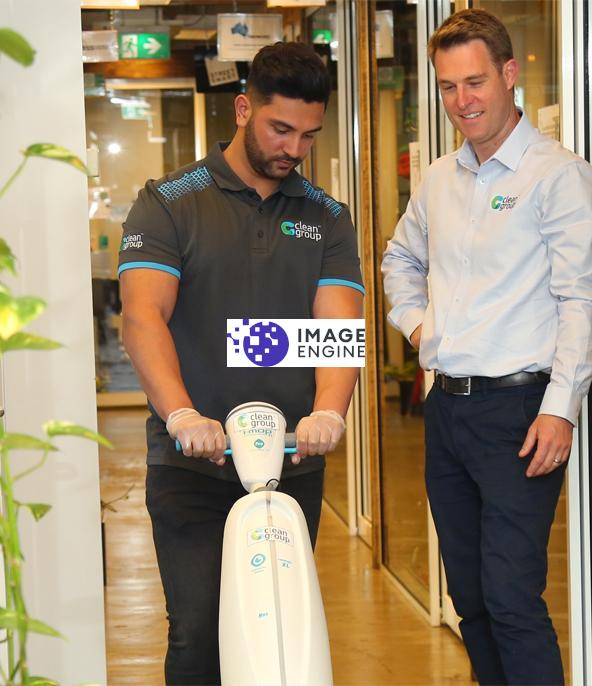 Frequently Asked Questions
---
Office Cleaner Melbourne is flexible when it comes to cleaning frequency. We can provide the service depending on the customer's requirements. We can come in as frequent as every day or once every fortnight. The frequency of the required cleaning is also a factor when we bid for a particular project.
Clean Group Melbourne observes immense customer service quality. Complaints and cleaning feedback can be course through phone calls. Our office hired Customer Relation Officer who can assist them during working hours from 9:00 AM to 6:00 PM. They can also send us an email. For concerns after working hours, mobile numbers for supervisors on duty are provided too. Communication is a main factor in keeping a harmonious business relationship. We make sure that all communication channels are open for customers.
Quality is our top goal. We will make sure that you get a "wow-factor" when we are done with the cleaning. Commercial cleaner Melbourne has been around in the industry for over 20 years and we already honed our experience when it comes to professional cleaning. We already established our reputation and we are proud of the brand that we had created over the years. All our workers are passionate about what they do and that is what sets them apart from the other commercial cleaners out there.
Businesses and organizations depend on Office Cleaners for a clean and safe work environment. Most of our clients own restaurants, retail stores, warehouses, and offices. We also do professional commercial cleaning for medical facilities, universities, childcare facilities, and many commercial businesses. Most businesses rely on hiring professional cleaning services when it comes to cleaning. This will ensure that their businesses will be kept clean, pleasing to the eye, and safe for both customers and employees.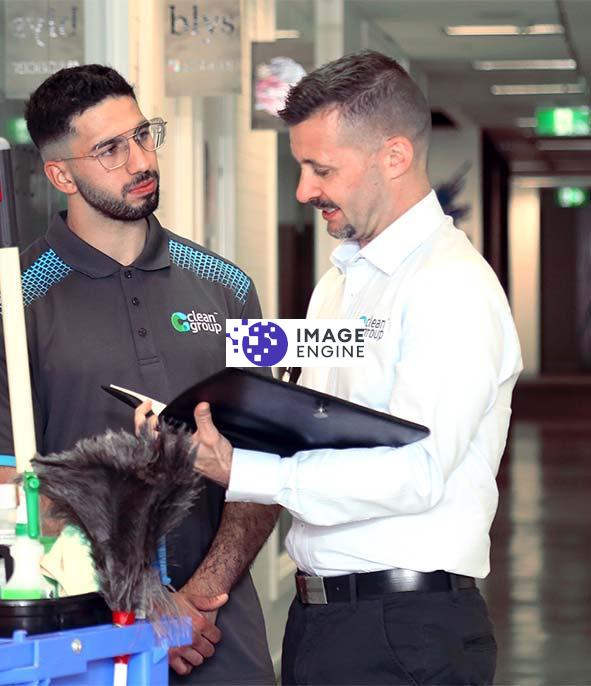 Client Experiences with Clean Group
I have been using cleaning services of the Clean Group for over a year now and never once they have given me a chance to complain. I have found them to be truly professional in what they do. Their team consists of trained cleaners who use good quality products and follow proper security measures to ensure the safety of my employees. Besides the regular cleaning of my office, they even clean the bathrooms and windows to make them shine like new.
Sebastian
Melbourne Real Estate Manager
Clean Group has been working with us for nearly two years now. We shifted to them after a poor service experience from the previous company, and I am glad that we did. From the very first clean, I have been pretty impressed by the cleaning services, quality and expertise level of their team. I would even say that Clean Group has a big role in us continuing to maintain high standards of service. Would recommend them to everyone
Daniel Michel
Melbourne Warehouse Owner
My company has a small office consisting of 100+ computers and a staff of 70+ people. I need regular cleaning of the place, for which I hired Clean Group a few months ago. So far, they have managed to do a wonderful job of helping us maintain a clean and healthy workplace. I like the way their team arrives before our shift time, does the job and leaves without disturbing any of our work. One of the best cleaning companies in Melbourne, I think.
Proven
Melbourne IT Company
During the past year, since the Clean Group team has been cleaning our offices, I had a few chances to interact with their cleaners. They are truly decent and professional people who happen to be efficient in their jobs. I love the way they keep our office floor and windows clean and use green/ eco-friendly products for the job. I think everyone should try their cleaning service.
George Rede
Construction Manager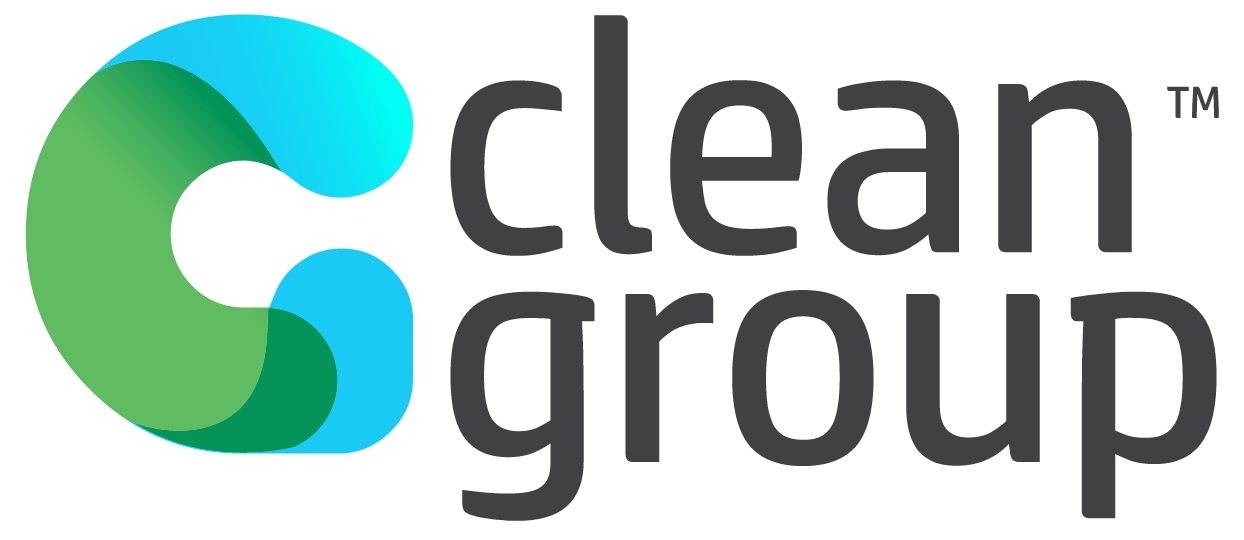 | | |
| --- | --- |
| CEO: | Suji Siv |
| Team Size: | 70+ |
| Services: | Commercial Cleaning, Office Cleaning, Strata Cleaning, Medical Cleaning, Gym Cleaning, Childcare Cleaning, School Cleaning, Warehouse Cleaning |
| Contact: | 03 8578 4633 |
| Email: | [email protected] |