Professional Commercial & Office Cleaning Services in Sydney & NSW
Clean Group offers a complete range of professional commercial cleaning services to businesses in Sydney & NSW. Book an office cleaning service online or on call. Emergency or short notice cleaning is also available. Fully insured, verified cleaners. Call now for a hassle free cleaner booking process.
Hire Top Office Cleaners in 3 Easy Steps
Book a high-quality cleaning service for your workplace in less than 60 seconds.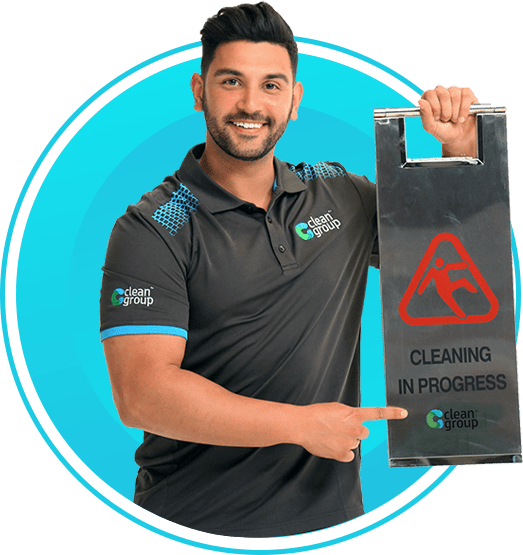 Step 1: Contact
Visit our website or call 1300 141 946 to talk to our support team about your cleaning requirements. Book a cleaning service or onsite quote as per your preferred schedule.
Step 2: Quote
Our team will visit your facility to analyse your cleaning requirements and will provide an instant quote to meet your cleaning goals and budget. Take time to study the cleaning plan and suggest changes as required.
Step 3: Cleaning
Once you approve the cleaning plan, we'll finalise the most suitable cleaning team and a cleaning schedule for daily, fortnightly or weekly service as per your needs. Our cleaners will start cleaning according to the schedule.
Need more help or have questions regarding building cleaners? Feel free to call our 24*7 customer support helpline for an instant resolution of all your workplace cleaning queries.
Get a Free Quote
Highly Trusted & Reliable Sydney Worksite Cleaning Services
Your search for a reliable & professional cleaning service ends here. Our qualified cleaners are able to provide high-quality, tailored cleaning to meet all your expectations and cleaning goals. All our services are backed by a 100% satisfaction guarantee.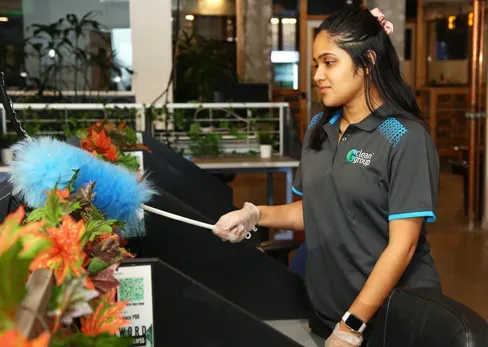 Top Experienced Cleaners in Sydney
Our staff has an extensive background in professional cleaning, is well-trained in sophisticated, highly-efficient, eco-friendly cleaning and is always extremely polite and on time. The cleaning team is trained to use state-of-the-art cleaning equipment for quick and sustainable cleaning services that may also help you save costs.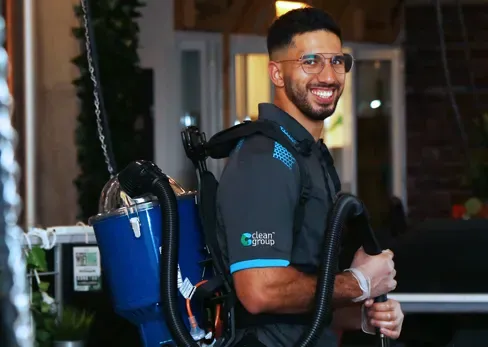 Finest Cleaning Services in Sydney Metropolitan
We provide the best quality, all-inclusive cleaning services to all types of business premises. Whether you need covid deep cleaning or are looking for window cleaning, end of lease cleaning, spring cleaning, upholstery cleaning, or any other special cleaning services, you can completely trust Clean Group to do an incredible job at a reasonable price.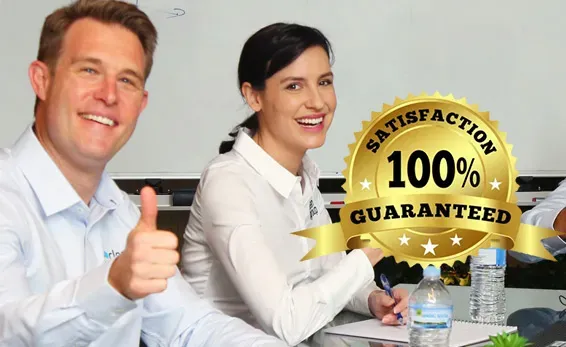 You'll LOVE Our Cleaning Quality – Guaranteed.
All our employees are well-trained and fully equipped to go above and beyond expectations regarding customer service, quality, and reliability. We're so confident that you'll be delighted with the results of our amazing corporate cleaning service that we offer an iron-clad guarantee. Quite simply, if you're not 100% happy with our work, let us know and we'll fix the problem for free. We regularly service businesses.
Confused, How To Choose The Best Business Cleaning Service in Sydney, NSW?
Ask These 10 Questions When Interviewing a Potential Cleaner
You want a workplace cleaning company that offers reliability, excellent quality at great prices. And just as importantly, an agency you can trust and highly recommend.
To choose the right cleaning services for your workplace cleaning needs, here are some questions you can ask:

Our Cleaning Service Areas In Sydney, NSW
As one of the largest providers of cleaning services in the Sydney, NSW region, Clean Group offers its comprehensive range of and cleaning services to businesses in all big and small suburbs in and around Sydney. We offer professional cleaning services in roughly 600+ suburbs in the Greater Sydney Area. This includes Sydney CBD, inner Sydney suburbs, inner west suburbs, southern Sydney, eastern suburbs, northern beaches, hills district, and western suburbs.
The Sydney Central Business District (CBD) is a major and residential centre of Sydney, with a great historical significance. As the centre of Sydney City, it is often referred to as the City or simply as Town, where most people in the city live and also most companies have their work spaces. As one of the oldest regions in the country, the Sydney CBD has had a significant role in Australia's early history. The Sydney City area is spread between Circular Quay in the north to Central railway station in the south, the parkland region consisting of Hyde Park, Royal Botanic Gardens, The Domain and Farm Cove (Sydney Harbour) in the east to Darling Harbour in the west. The City centre employs a large number of people and has offices of many major companies in Australia and the world. Besides being the financial and economical centre of the country, Sydney CBD is also known as a hub for nightlife and entertainment.

Inner suburbs are the suburbs closest to the central business district of Sydney. These include Glebe, Darlinghurst, Elizabeth Bay, Balmain, Kings Cross, Pyrmont/Ultimo, Newtown, Woolloomooloo, Potts Point, Redfern, Annandale, Surry Hills, Leichhardt, Moore Park, and Millers Point. Being closest to the Sydney CBD, these suburbs have good residential and economical importance and are home to a large number of people who either work in or have businesses in the city. All inner suburbs are well connected through rail, road and bus lines.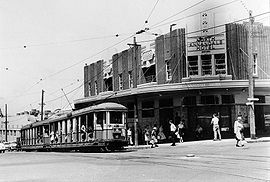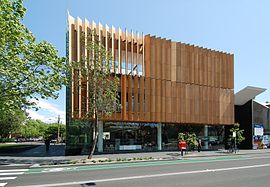 Inner West suburbs are what lie beyond the inner suburbs of Sydney. The area is spread up to about 11 kilometres west of the central business district. Top localities in the region include Annandale, Ashfield, Balmain, Bankstown, Birchgrove, Canada Bay, Cockatoo Island, Glebe, Homebush, Lansvale, Leichhardt, Liverpool, Homebush, Mortlake, Parramatta, Petersham, Putney, Pyrmont, Redfern, Rodd Island, Rydalmere, Strathfield, and Walsh Bay. Major attractions include a well established public transport system, terrace houses, closeness to the city, and modern amenities and recreational facilities.

The area situated directly to the east and south-east of Sydney city is called the Eastern Suburbs. Major localities include Potts Point, Rose Bay, Parsley Bay, Watsons Bay, Vaucluse, Point Piper, Darling Point, Paddington, Bondi, Clovelly, Bronte, Double Bay, Edgecliff, Nielsen Park, Coogee, Centennial Park, and Bondi Junction. The Eastern suburbs are loosely divided into the ones surrounding Sydney Harbour, the coastal suburbs, and the inner suburbs. These suburbs around Sydney Harbour are home to many large expensive houses and are famous for their unique crescent-shaped streets and harbourside beaches. The inner suburbs are more peaceful and therefore preferred for residents.

Western Sydney is a major residential and business location near the Sydney business district. It is spread across 5,800 square kilometres and contains many popular suburbs including the parts of Parramatta. Besides that, the suburbs of Toongabbie and Pendle Hill, Prospect, Auburn, Penrith, Blacktown and Merrylands West also fall in the Western Sydney region. The region is also home to the 2000 Summer Olympics host city, Sydney Olympic Park, a modern suburb created for this particular purpose and now a major point of attraction.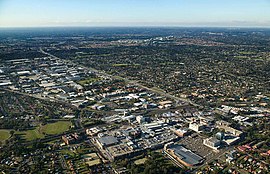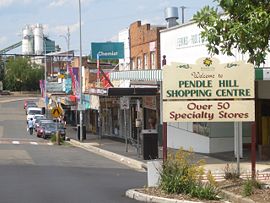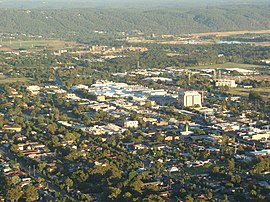 The area to the south of Sydney is called Southern Sydney, which is home to the Sydney International Airport. Many popular suburbs including Newtown and Redfern are situated here. Most of the population of the area resides around the shores of Botany Bay. The Royal National park is also situated in Southern Sydney, which forms a natural boundary to the area. Popular suburbs and localities include Blakehurst, Botany, Brighton-Le-Sands, Bundeena, Caringbah, Como, Cronulla, Engadine, Grays Point, Gymea Bay, Helensburgh, Hurstville, Illawong, Kingsford, Kirrawee, Kurnell, La Perouse, Lilli Pilli, Lugarno, Marrickville, Menai, Mortdale, Oatley, Oyster Bay, Peakhurst, Port Hacking, Rockdale, South Hurstville, Sylvania, Waterfall, Woronora, and Wolli Creek.

Northern Sydney comprises areas in Lower North Shore, North Shore, North harbour and Northern Beaches. These include the suburbs of Allambie Heights, Avalon, Bantry Bay, Barrenjoey Headland, Bilgola, Brooklyn, Bungaroo, Church Point, Collaroy, Curl Curl, Dee Why, Fairlight, Frenchs Forest, Killarney Heights, Manly, Mona Vale, Kurnell, Narrabeen, Newport, Palm Beach, Pittwater, Queenscliff, Seaforth, Terrey Hills, Warriewood, Balmoral, Bantry Bay, Bundeena, Berowra Waters, Brooklyn, Bungaroo, Cammeray, Castlecrag, Chatswood, Church Point, Cottage Point, Dangar Island, Frenchs Forest, Gordon, Hornsby, Killarney Heights, Lane Cove, Middle Cove, Northbridge, Pennant Hills, Pymble, Roseville, St Ives, The Spit, Terrey Hills, Balgowlah, Balmoral, Bradleys Head, Cammeray, Chowder Bay, Cremorne, Crows Nest, Georges Heights, Gore Hill, Greenwich, Longueville, McMahons Point, Middle Head, Milsons Point, Mosman, North Sydney, Neutral Bay, The Spit, Waverton, and Wollstonecraft.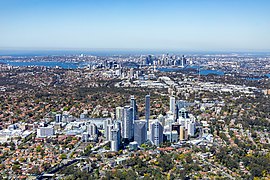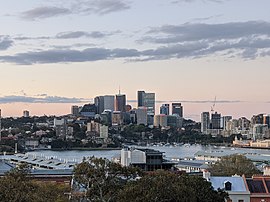 Northern Beaches are where you can take the world-famous Manly Ferry ride, which includes a scenic ride of Sydney city and some of the most mesmerising harbours in the world. You get to see a range of beautiful homes situated alongside the sea in the suburb of Manly. The area also hosts many beautiful and popular surf beaches along with a number of parks, bushland reserves and saltwater lagoons. Bungaroo, Cammeray, Castlecrag, Chatswood, Church Point, Cottage Point, etc. are some of the popular suburbs.

As the name suggests, this area comprises hilly suburbs and is home to many of the popular historical suburbs and cities, as well as the famous Windsor and Old Windsor Roads. A major part of the region is formed by the suburbs of Hills Shire, Hornsby Shire and parts of the City of Parramatta. These include the suburbs of Baulkham Hills, Castle Hill, Seven Hills, Beaumont Hills, and Winston Hills.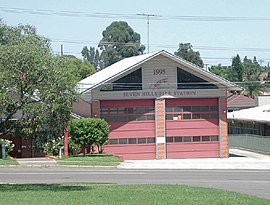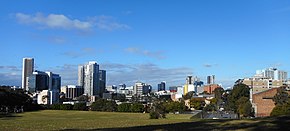 The remaining of the Sydney suburbs, including the city and suburbs of Canterbury-Bankstown form this region. Major suburbs in the Canterbury-Bankstown local government areas include Bankstown, Lakemba, Campsie, and Revesby. The north and east part of the area is bounded by the Cooks River, while the west has Duck River and Salt Pan Creek forming its boundary. The region is also in touch with South Western Sydney and the southern portion of Western Sydney.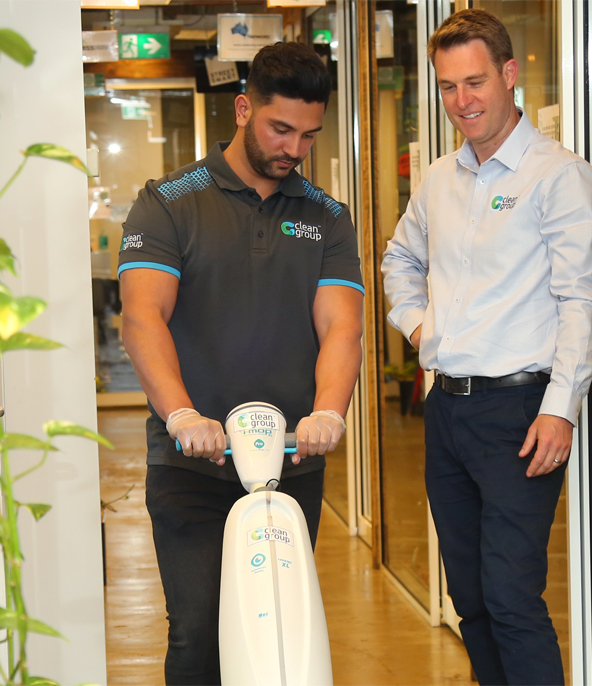 Commercial Cleaning Service FAQ
---
Clean Group offers commercial workroom cleaning services to the following premises in Sydney: Workplace Strata Carpet Cleaning Medical Gym School Childcare Centre Warehouse NDIS Cleaning Virus Disinfection After Builders Cleaning Church End of lease cleaning
Yes, Yes & Yes. All our cleaners are vetted to ensure the safety of your premises. Our commercial cleaners are fully insured and fully vaccinated. Call Us on 1300141946 for a free onsite quote.
A clean and well-maintained workroom will not just ensure the complete safety of your workers but also help create an ever-lasting impression on your workroom visitors. Your workplace space is shared by a lot of people, which makes it a perfect ground for germs to breed and spread. Workplace Cleaning services can help contain germs in your workplace and help keep your employees healthy and productive.
When searching for a reliable and affordable commercial cleaning service, you can use Google or explore through local business directories to find the list of top cleaning service providers in the area. Do your research and ask around before hiring a commercial cleaner. Prepare a list of questions to ask a potential cleaner and request an onsite quotation if possible. Do not compromise quality for cheap prices.
Cleaning of Commercial Properties such as warehouses, workroom buildings, medical facilities, restaurants, hotels, movie theatres, clubs, entertainment centres, malls, etc. is known as commercial cleaning. This type of service is essential if you want to promote a neat, clean, and hygienic work environment. Commercial cleaning refers to professionally cleaning commercial and industrial properties.
Basically, the two main types of cleaning are - domestic cleaning and commercial cleaning. Commercial cleaning is the service of commercial property like an workroom or school. Domestic cleaning refers to the service and maintenance of residential property like a home.
Standard commercial services of Clean Group include regular cleaning of floors, tiles, surfaces, walls, fixtures, glass doors, windows & partitions, workroom furniture, lighting, toilets and bathrooms, kitchen cleaning and pantry areas, suspended ceilings and more. Other add on services such as deep carpet cleaning, kitchen utensils, external windows cleaning, etc. are not included in the standard workplace cleaning package.
A commercial cleaning contract is short of an agreement between a cleaning company and a customer that consists of all the terms of services that will be provided by the company to the customer. This agreement mentioned things like tasks to do, timeframe, and payment details & schedule and also enforces people to maintain a good relationship with each other.
Price isn't a good indication of the quality of the service you will receive. It's also difficult to provide an average cost for commercial cleaning because the price depends on various different factors. It also varies from company to company and service to service. The most preferred and common pricing method is by charging per hour. Meanwhile, hourly rates also depend on the following five things: Types of machine/tools/chemical needed, Experience and reputation of the Company, Tax, Insurance cover, and Trial period. On average, we may charge $35-$5- per hour for a standard workplace cleaning job.
In this fast-moving world, everyone needs their home and workplace cleaned, that's why compared to some other businesses, the cash flow in a cleaning business is excellent. If you are starting a commercial cleaning company, you can manage it very easily. You just need some good commercial cleaners, top-rated products, and management skills. People will connect with you automatically because no one wants to make their hands dirty. It is also a profitable business because there is always a door open to widening the service area. You can easily scale and boost the business. By providing good and quality services you will see your client list grow. In short, a commercial cleaning business is a marvellous way to make money.
Deep Commercial Cleaning is different from routine cleaning and refers to the thorough cleaning of a workplace. Every service provider and their services can be different but usual commercial cleaning consists of the following: Dusting all vents and light fixtures Clean and Vacuum all blinds, window sills, drapes, tracks, etc. Dust all walls, baseboards, doors and clean all light switches and doorknobs. Move all furniture and thoroughly vacuum all carpets or scrub all floors. Clean all baseboards behind furniture that is usually not cleaned on a regular basis. Dust and wipe down all surfaces Clean and sanitize computer mouse, keyboards and screens. If there is a kitchen in the workroom then, clean all kitchen cabinets, appliances, refrigerators, etc. Clean all restroom walls, toilets, urinals, sinks, etc. Do a machine scrub on restroom floors. Redo the caulk around the toilets and sinks. Graffiti Removal. Upholstery Cleaning.
If you're looking for a commercial or industrial cleaning company, then it can be hard to know which one is the best. You might think that they are basically the same thing. But there are actually many differences between them! The first way in which these two types of cleaners differ is how often they need to clean your entire property. Commercial cleaners will usually come out once every few months. Industrial cleaners will visit more often – typically at least once per week. Industrial cleaners use a more physical approach to cleaning, as it's their main focus. They have access to chemicals and equipment that commercial cleaners don't have. This means that you're going to be hiring them for larger jobs. Industrial cleaners can also clean surfaces that might not suit commercial products. These are water tanks and steel pipes, which leave less chance of damaging any sensitive surfaces.
Commercial cleaning is an all-inclusive type of cleaning of commercial site like an office, warehouse or hospital. It will cover everything from cleaning the floors to taking out the trash, dusting or wiping other surfaces, cleaning the carpets, cleaning and sanitizing the bathrooms, pantry areas and kitchens as well as cleaning common areas including staircase, lifts, external windows, and corridors.
A typically commercial cleaning job will include but might not be limited to the cleaning of the following areas in a commercial facility: Floors and other open areas Offices & rooms Meeting rooms Work/desk areas Toilets & bathrooms Receptions Stairways & Lifts Pantry areas Doors, windows and glass Clean Group will also disinfect all high-traffic areas and points in your office to provide complete cleaning plus protection from germs.
A commercial cleaner also called a janitor, is responsible for cleaning commercial facilities like offices and schools. In NSW, commercial cleaner is the official term we use. Our cleaners will do every task a typical commercial cleaner is expected to do. They will sweep the floor, mop, wash, sweep, vacuum, remove garbage and/or disinfect.
The four standard types of cleaning agents and supplies our commercial cleaners use are - detergents, degreasers, abrasives, and acids. All our products are 100% eco-friendly and certified safe for humans. Moreover, we use specialised safety equipment and training to ensure no harm comes to your facility and loves ones of our clients because of the use of toxin cleaners.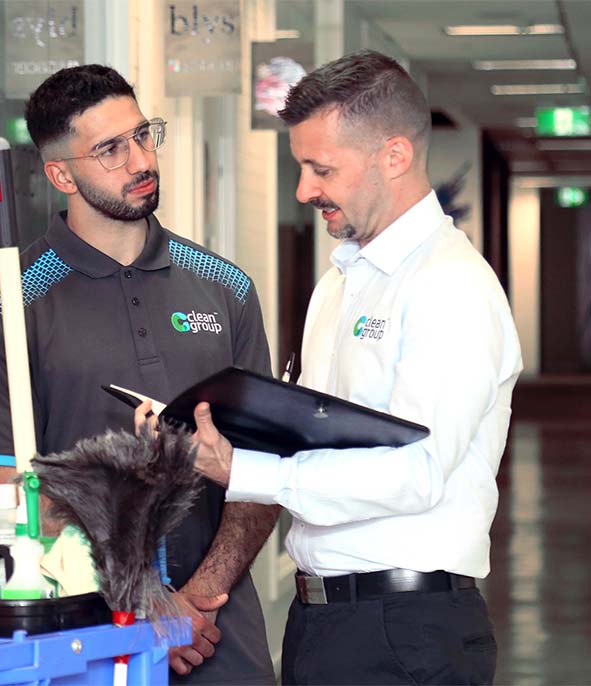 Clean Group Testimonials
We are very happy with our cleaning team. Clean Group has always been consistent and reliable. When it comes to workplace cleaning services, I don't think any other team can even come close to their brilliant quality and dedication. I would love to recommend them.
These guys are fantastic. Our workplace always smells fresh and clean in the morning, thanks to their unparalleled quality and hygienic cleaning. I often wonder how they can always understand and meet my expectations. I will definitely recommend them for workroom cleaning and book them again..
Our experience with Clean Group has been simply excellent. None of the cleaning companies we have previously worked with could ever offer his level of satisfaction. They have the best cleaners who offer great quality at affordable rates.
Over the years, we have found the Clean Group team to be highly professional and quick about their work. The corporate cleaning Sydney company always meets our quality standards and often surprises us with results better than we expect. We highly recommend their services for every business.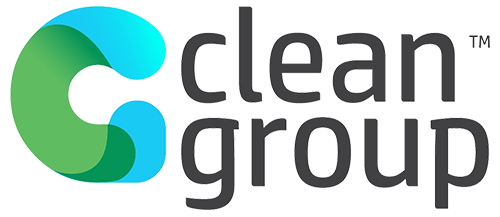 | | |
| --- | --- |
| Team Size: | 75+ |
| Services: | Commercial Cleaning, Office Cleaning, Strata Cleaning |
| Contact: | 02 91607469 |
| Email: | [email protected] |
Our Commercial Cleaning Servicing Locations In Sydney NSW