Clean Group A Trusted ISO Certified Company
Clean Group is one of the few cleaning companies in Sydney that is ISO accredited, i.e. has its cleaning process & techniques certified to follow the highest quality and environmental safety standards.

Our Esteemed Clientele

A Testament to Our Success












Commercial & Office Cleaning in Smithfield, NSW By Clean Group
Are you looking for reliable commercial cleaning Smithfield services? You are at the right place.
Most adults spend their waking hours working in an office. Therefore, it is essential to maintain the cleanliness of their workplace. However, many regular commercial cleaners only provide minimal cleaning in the form of quick vacuuming and removal of the trash. As a result, deep-seated dirt, dust, allergens or pathogens remain on the floor, carpet, rugs or office furniture. These things can cause a series of problems that arise like a chain reaction.
A dirty surrounding poses serious health problems among your employees. It can cause frequent absences and sick leaves. The employees' frequent absences will, later on, result in lower productivity. The decrease in their productivity can hurt the core operation of your organisation and profit.
To prevent these problems, you should choose a Sydney office cleaning partner that can provide impeccable cleaning. Clean Group Smithfield can clean your entire workplace and remove the dirt that regular cleaners can't.
Learn more about our services commercial cleaning Smithfield can help your business. Contact our team in Smithfield and let's discuss your needs. We provide a non-obligatory site inspection, free consultation and accurate quote for commercial cleaning or office cleaning Smithfield services you require.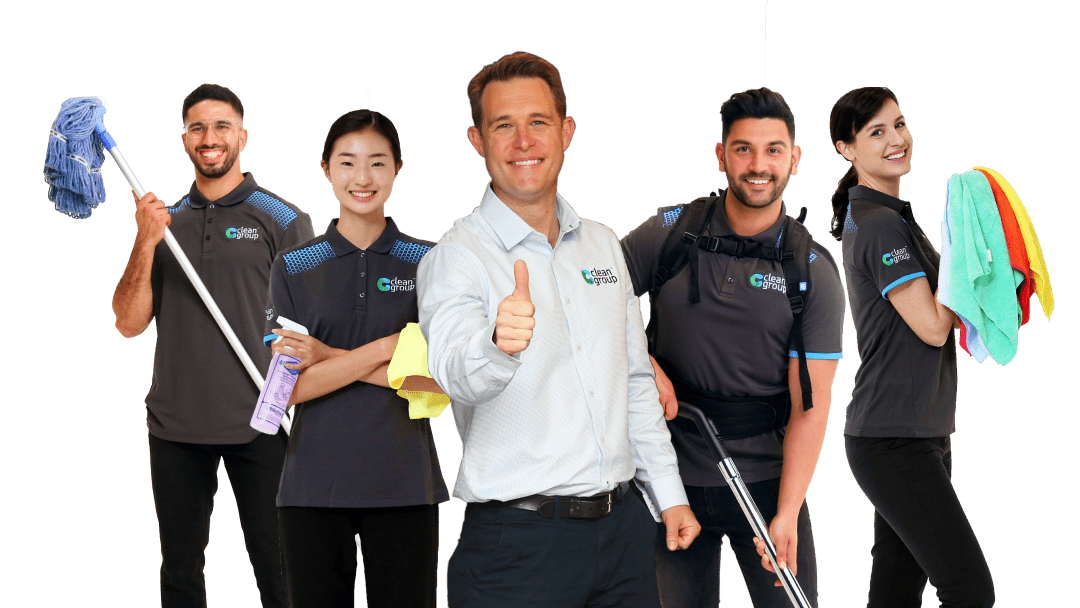 Our clients include …







Introducing the Cleaning Company Used by Some of Australia's Most Quality-Focused Companies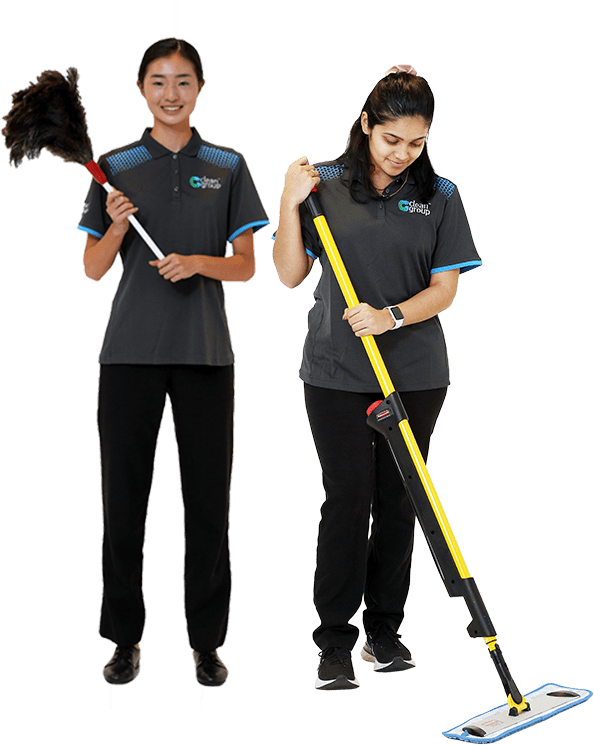 Want to have Productive Employees?
Having productive employees is not just about having the most skilled and hardworking ones. Research shows that the air quality in an indoor environment also contributes to one's productivity.
It also says that unhealthy indoor air coming from the HVAC system can decrease cognitive functions. Another report from EPA shows that air quality is one of the top five health risks in Australia.
What all these findings tell us is that commercial cleaning Smithfield shouldn't brush aside. It is because it helps a great deal in warding off the start and spread of diseases.
The studies also show that if you want productive employees at work, you must provide a clean and healthy working environment.
Clean Group Smithfield can provide this kind of working environment. We'll transform your workplace into a healthy and happy place. When we clean your office, we'll make sure no dirt is left behind. Anything that can cause distractions and illnesses among your employees will be taken out as well.
Our commercial cleaning Smithfield staff are capable of doing many things apart from the standard vacuuming and taking the trash out.
We guarantee to deliver outstanding cleaning that can affect your employees in a positive way. If you trust Clean Group Smithfield, you'll get maximum clean that'll give your workers the maximum productivity.
Reach out to us for the following services:
Office Cleaning Smithfield Service
Carpet Cleaning Smithfield Service
School and Childcare Cleaning Service
All Commercial Cleaning Smithfield Services
Get a Free Onsite Quote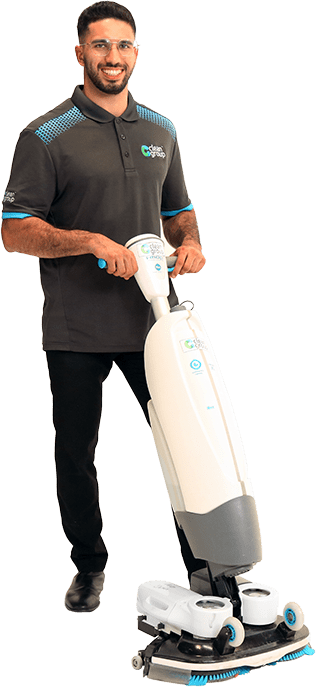 Qualities of a Reliable Cleaning Company
But while the value of a clean workspace is incontestable, no one finds the tasks to be delighting to perform. Not only is it boring, but it is also tedious.
That's why companies like Clean Group Smithfield is here. Our experts will do the cleaning chores so you don't have to. You can trust they will do the job in the highest quality because they possess these qualities:
Reliability
Regardless of your cleaning needs, Clean Group Smithfield will carry them all out for you.
Flexibility
We have custom-made service plans and flexible schedules.
Attention to details
Our staff have keen eyes and they can remove dirt even in the most hidden areas in your office.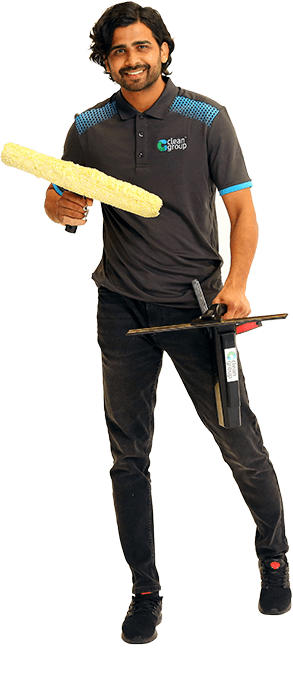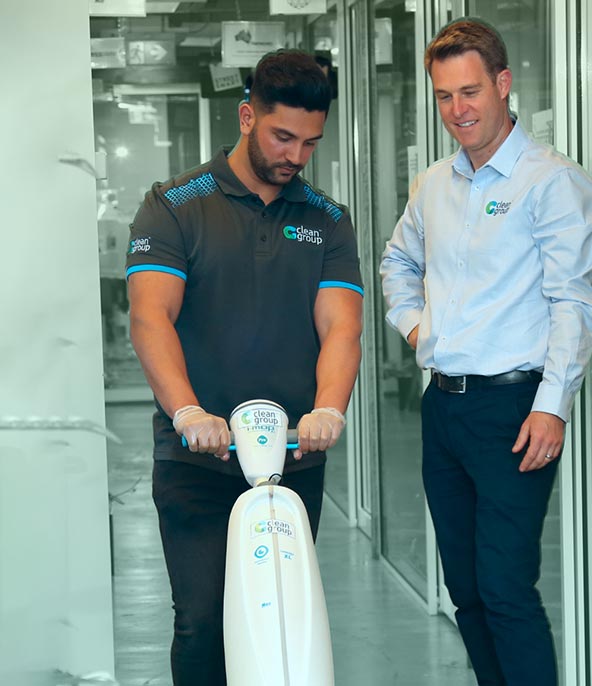 Frequently Asked Questions
---
Clean Group Smithfield offers a wide selection of cleaning services you can choose from. Starting with routine cleaning, carpet cleaning, internal-external window cleaning, office cleaning, gym cleaning, childcare cleaning, medical centre cleaning, school cleaning and the list goes on. Just check our website to know more.
Clean Group Smithfield cleaners are all professional, reliable and well trained. We only employ full-time cleaners. This ensures that the cleaners are committed to high cleaning standards.
The cost will depend on how much time, how much material and what type of equipment needed for a cleaner to perform the cleaning that is required for your business. Our friendly sales managers can do a free onsite visit to determine the best price and cleaning program for your premises. Call us now on 02 91607469
Absolutely! We are fully insured. Certificate of our insurances will be mailed to you with our quotation so you can have peace of mind.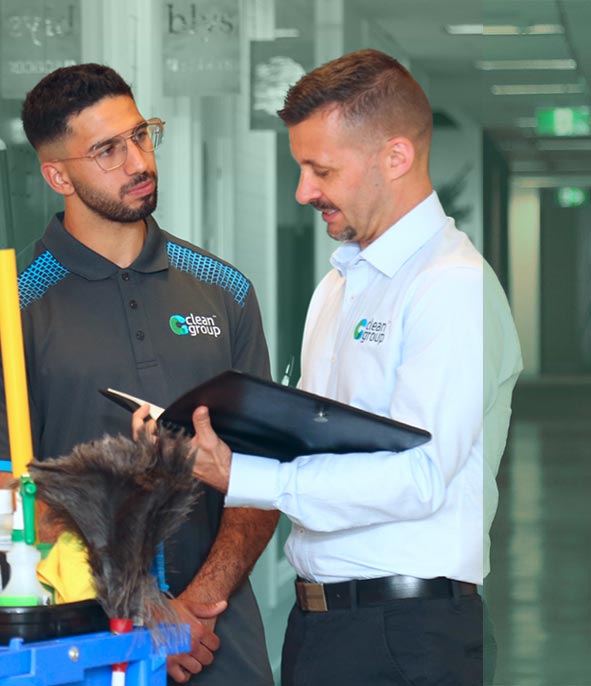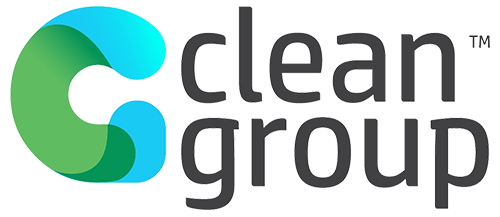 | | |
| --- | --- |
| Service Area: | Sydney Metropolitan |
| Services: | Commercial Cleaning, Office Cleaning, Strata Cleaning |
| Contact: | 02 91607469 |
| Email: | sales@clean-group.com.au |