Strata Cleaning & Strata Cleaners in Sydney NSW
Maintaining and cleaning strata is in no way a task that may be considered to be easy. Strata cleaning company Sydney, Clean Group, ensures that you in no way have to worry about the difficulty levels posed by the task. We have the personnel, the resources, and the expertise needed to maintain strata property in tip-top shape. Our clients vouch for us, and the outstanding quality of Sydney commercial cleaning is a thing that you may be assured of.
We are fully focused on the satisfaction of our customers, which, along with our expertise, elevates us to uncharted levels, and our integrity stands out in our dealings with clients. We extend our services to most of the types of strata property found in general. With the right blend of experience, expertise, and commitment we are, to put it, the best candidate for strata maintenance, you are likely to come across. Our other services include commercial cleaning, office cleaning and medical cleaning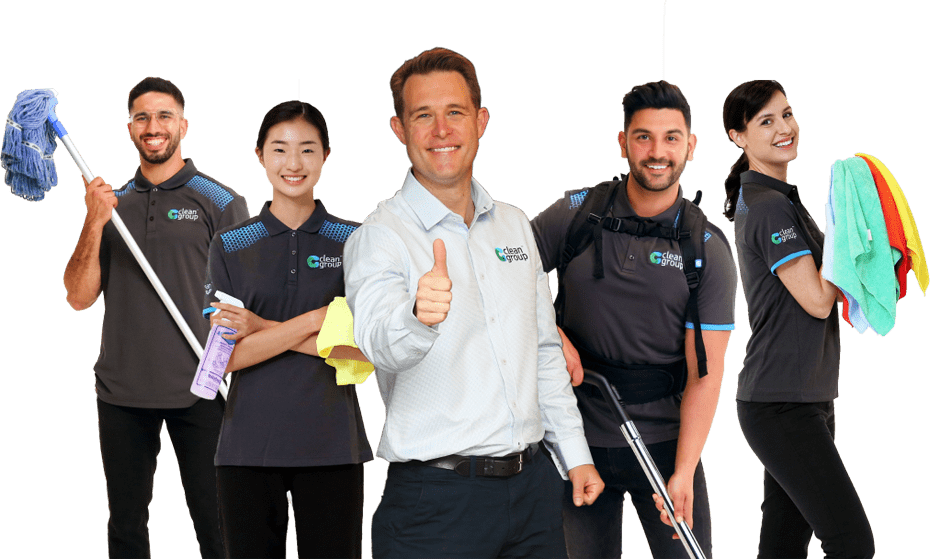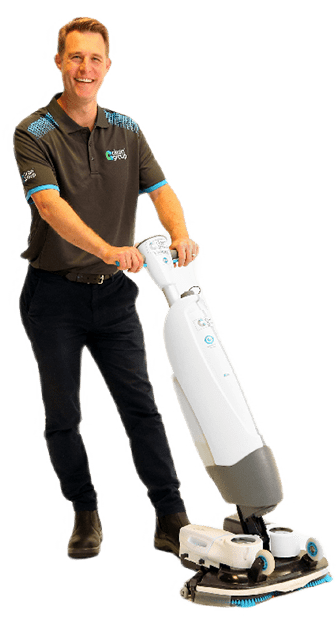 Complete Strata Cleaning Services Sydney
We offer a comprehensive range of commercial cleaning Sydney & maintenance services, including the ones that are not commonly provided by many other strata cleaning companies in Sydney.

Strata Cleaning
Our office strata cleaning package will cover the complete, top to bottom cleaning of your strata, including everything from floors to windows, carpets, lift, staircase, and more. Our skilled cleaners are trained to offer the highest standard of cleaning.
---

Strata Gardening Maintenance
Besides the cleaning of your strata building, we can also take care of your strata gardens, providing regular maintenance, watering, plantation, and more. Our team is highly efficient and loves to make the world a greener place with garden services.
---

We understand different buildings have different cleaning needs, which is why we will provide tailored cleaning solutions and services to meet the specific requirements of your body corporate. We will clean every nook and corner of your strata property.
---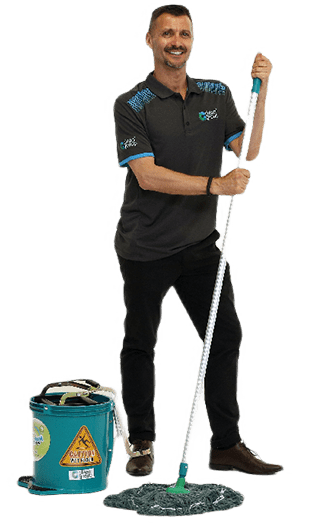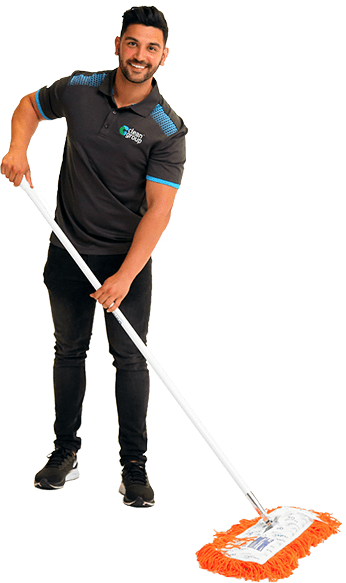 What Is Included in Clean Group's Strata Cleaning and Maintenance Services
Clean Group is a full-service cleaning agency providing commercial and office strata cleaning services in Sydney. We offer a complete range of strata cleaning and maintenance services to both residential and commercial strata buildings, complexes, and warehouses. Our strata cleaning services include:
Cleaning of cobwebs in and around the common halls, areas, roofs, etc.
Wiping and disinfection of light switches, boards, etc. in common areas and halls
Cleaning of bins , removal of garbage and replacement of liners
Cleaning, wiping and disinfecting furniture in the common areas of the building
Cleaning of walls, windows, ceilings, floors , etc. all over the building
Cleaned and dusting of drawers, cupboards, shoe racks, and more
Cleaning, dusting and wiping of staircase handrails , doors, etc.
Cleaning of common kitchens , including wiping of spills and splashes
Cleaning of windows, rails, doors, etc ., including high rise window cleaning
Living room furniture cleaning and re-arrangement and cleaning of display shelves
Cleaning, maintenance, sanitization and repairing of lifts
Deep cleaning, scrubbing and mopping of floors and surfaces all around the place
Proper removal of garbage in a healthy manner
Carpet vacuuming and cleaning using high-quality and eco-friendly products that are safe and effective
Cleaning of bathrooms & toilets and restocking of supplies, tissues, hand towels, toilet paper and soap
Cleaning & sweeping of car park area of your building
Sanitization of sensitive places such as toilet seats, light boards & switches, door handles, telephones, etc.
Disinfection of all hard floors and surfaces , including staircases, roof, etc.
Cleaning and polishing of mailboxes for cobwebs, dust, etc.
What Separates Clean Group From Other Strata Cleaning Companies
We have invested substantial amounts in acquiring the equipment that the latest technologies afford us. But we do not stop there. We make it a point to see to it that our machinery, as well as the manpower, are upgraded on a regular basis. Our cleaners are certified professionals who take pride in the years of experience behind them.
The cleaning products that we use are of premium quality and are friendly towards the environment besides being safe for people. It is a longstanding commitment of ours to provide services that excel in all respects. So, if you happen to be on the lookout for or near by commercial and office Strata Cleaning Services Sydney near me, go ahead contact us today.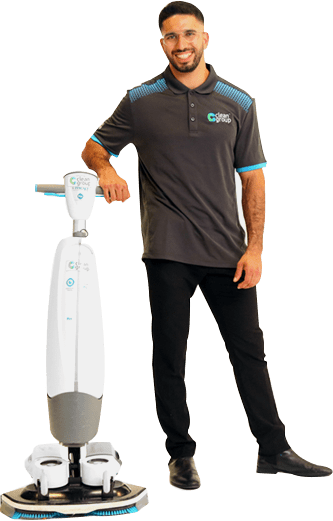 Cleaning techniques that work –Having more than 20 years of experience in the commercial cleaning industry, we know which cleaning technique is ideal for what kind of project. Rest assured, our cleaning approach will give you a spotless apartment or building.
High-quality cleaning solutions & equipment –We use only the best quality cleaning solutions and products that are certified to be child-safe and friendly to the environment. This ensures that you get a properly and thoroughly cleaned building without safety issues.
Trained & certified strata cleaners –Our team of expert strata cleaners Sydney consists of highly trained professionals who have years of experience in commercial strata cleaning in the city. Our cleaners follow modern but inexpensive cleaning techniques for optimum results.
Reliable and Flexible – When it comes to strata cleaning Sydney in Australia, we are the most reliable and trustworthy company. Our services are affordable and high in quality. Moreover, we are flexible enough to offer cleaning services as per your schedule.
Satisfaction guarantee –For us, it's more important to make happy customers than to make profits. So, we will do everything in our power to make you happy with high-quality strata cleaning. And if you're still not satisfied, we have an efficient support team to help you.
Same-day strata cleaning – We also offer same-day strata cleaning service in Sydney to meet the urgent or immediate cleaning needs for businesses. This service is, however, on an availability basis. Contact our sales team today to check the availability.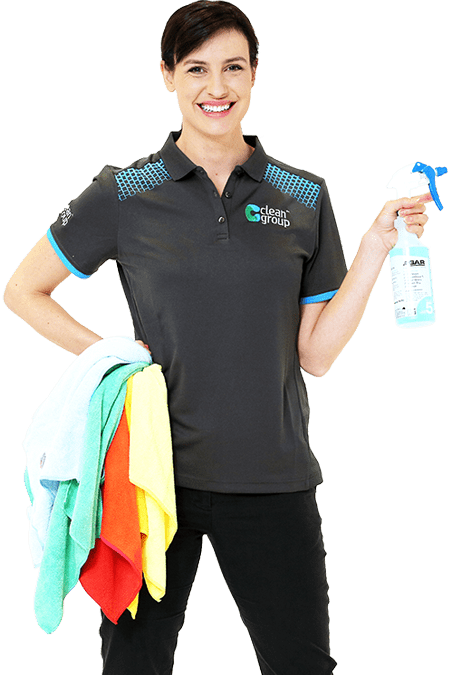 How To Hire Strata Cleaners with Clean Group
It's simple. Hire the best-in-class strata cleaners Sydney in 3 easy steps.
Contact us:

Call us at 02 9881 5753 to schedule an on-site inspection of your place by our experts.

Discuss Your Requirements

Discuss your cleaning needs, requirements and preference with our team.

Get a Quote

Review all quotes and finalize the deal knowing that you have made the right selection.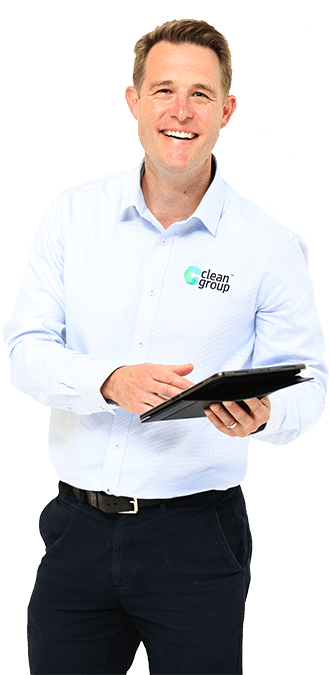 Why Clean Group?
The strata cleaners employed by us have loads of experience and have proven their dedication to their profession over the course of several years. When they go out to clean your strata, their sole aim is to ensure that the property is left spick and span when they are done through.
We conduct regular inspections and constantly evaluate the feedback we receive in order to even further better our services. Flexibility is another asset of Clean Group and we provide customized solutions for our clients.
If all you require is an occasional sprucing up of your strata property, there also we are present to help you out in your predicament. We take great pains to ensure that every nook and corner of your strata has been cleaned and is looking as good as new.
Regardless of whether the task is to simply mop up space or whether you need more complex tasks to be carried out, we are the name you want to turn to.
We strive hard to be a reliable and safe partner in your efforts to upkeep your strata property. So, choose the best option available and contact us today!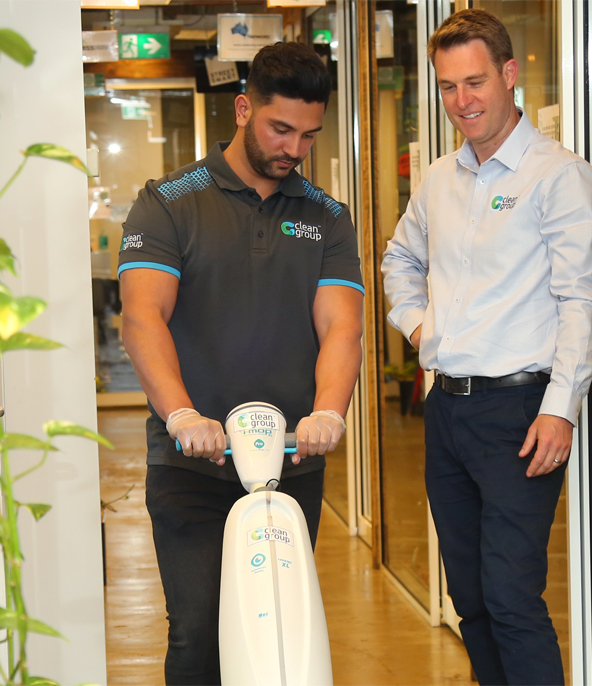 Frequently Asked Questions
---
The concept of strata maintenance services originated in Australia. Strata Cleaners usually attends to subdivided rooms and buildings that can either be used commercially or as a residence. This management style was adapted by so many countries worldwide because it offers convenience to the tenant, and the building management can easily oversee the needs of the entire property.
Types of Strata includes Residential Properties, Commercial Properties, Business Retails, Retirement Villages, Serviced Apartments, Resorts, Caravan Parks Typically, Australians outsourced people for Strata cleaning. The building management will get in touch with a commercial cleaner to find out if the cleaning company can cover the overall maintenance of the common area of the entire strata building. Some of the building managers that work in this set-up choose to hire their cleaner internally.
Commercial cleaners are a perfect fit for strata setup. A building may have different maintenance and cleaning requirements depending on the type of business they wish to carry. Some buildings require extra care, especially those that have expensive finishing and floor coverings. Cleanliness has to be observed at all times because, for the same reason as the other businesses, strata also caters to customers and potential strata owners. The property will highly likely sell if the place is pleasing to the eye. You cannot just hire a person and have him clean the entire building. For one reason, this person may not know the proper ways of caring for your property. There are a lot of commercial strata cleaners in Sydney that offer the service for a reasonable price. Hiring one is a great choice.
I know you may be thinking of the economic cost of getting professional help when it comes to cleaning. A lot of building managers think that commercial strata cleaners can be costly. You will be surprised to know that commercial cleaning charges are reasonable. Many strata and building managers entrust their cleaning needs to professionals like strata cleaning services in Sydney because it gives them peace of mind.
Commercial cleaning companies offer different services. Some provide special cleaning, and others are willing to do routine cleaning. Luckily, in Australia, many commercial cleaning companies in Sydney deliver both. We recommend that you look for a cleaning company that can partner with you for routine and specialized cleaning. You may be wondering which areas in strata require regular attention and which do not. Just read on to know more about these. Strata can pose a significant challenge when it comes to cleaning. The size and cleaning requirements are intimidating. Hire a professional strata cleaner and give your customers a superb experience of living or renting in an immaculate space. Garden and Lawn Area The garden intensifies the aesthetic appearance of strata. It also provides the owners and the lessee a magnificent overlooking view. Commercial strata cleaners can do a bit of gardening while providing you with regular garden cleaning. Garden and lawn cleaning includes sweeping of dead leaves and bushes, removal of dead weeds and grass, necessary grass cutting, collections of bins, and many more. Regular cleaning of the garden and lawns will make sure that this area will look its best. Lobbies, Receptions, and Hallways The areas mentioned above receive the highest foot traffic. Halls are prone to dirt and dust because of the people coming in and going out of the place. Apart from ensuring your customer and employee's health, keeping a clean lobby will leave a lasting impression on your potential customers and visitors. Stairwells Next to lobbies, receptions, and hallway, the staircase ranked second in getting the highest foot traffic. Hiring a commercial cleaner will ensure that the steps are vacuumed to get rid of the dust. Regular wiping of handrails will also be carried out. It is also good to have a regular cleaner in place for safety reasons. Your cleaner can notify you of any safety hazards immediately. Lifts Lifts can be a breeding ground of germs and bacteria because it is an enclosed space with limited ventilation. Frequently, this space is occupied by a large number of people that can sneeze or cough and then touch the buttons absentmindedly. Because of this close space, germs and bacteria will harbour in the area. Commercial cleaners play an essential role in making sure that all the buttons and the high touchpoints inside and outside the lift are cleaned and disinfected. Driveways The parking lot is the first spot your customer and guest will see the moment when they drive in. You do not want to have your driveway look as if it is neglected and cluttered with rubbish. Often, this is also the same spot where wheelie bins are stored. Strata cleaners will make sure that your parking lot will not smell and free from unnecessary clutters.
With all the things that I mentioned above, you are now seriously considering choosing the right cleaning provider for you. Sydney has a big market for commercial cleaners that will be a perfect fit for you. How will you know that you had come across the right company? What are the indicators that you are with the wrong one? Length of Service – you can determine a company's reputation by looking at the years they have been in business. At this stage, it is easy for us to have quick research about a specific company. You can easily ask for their website, and you will get all the information needed for you to decide whether this cleaning company is a perfect fit for you. There are also helpful links on their website where you can see all feedback and testimonials of their existing clients. Price – for most businesses, this is their number one contributing factor when hiring a contractor. Do not be caught off guard with low price offers because it can also mean a sloppy job. Other cleaning companies can bargain at little cost because they are not bonded and insured. Some do not have all the background checks ideal for running a cleaning business. Consider the reputation of the cleaning company over the cost. Pricing a cleaning job will depend on the cleaning requirements. A good cleaning company will be able to tailor-fit your needs based on the budget you set. It is just right for you to be upfront when you talk about the price to save time on bargaining. Cleaning cost also includes the cleaning materials and equipment a professional cleaner needs to get the job done. You may want to check what kinds of materials and equipment do they own to help you make a sound decision. Services – we recommend that you go for a cleaning company that provides a wide array of services. Your strata business is dynamic and being stuck with a cleaning business with limited options will not do you good. Always keep an eye for a provider with a diverse selection of services. This type of cleaning company can be relied on in times of emergency. Reliability – high turnaround rate is one of the most significant challenges in the cleaning industry. Cleaner coming and going affects the overall reputation of the cleaning company that they work for. Quickly ask the cleaning company how they screen their employees and how likely it is that you will get the same cleaner every time. Cleaners who failed to follow their schedule are not a good sign. Always be on the lookout for these signs.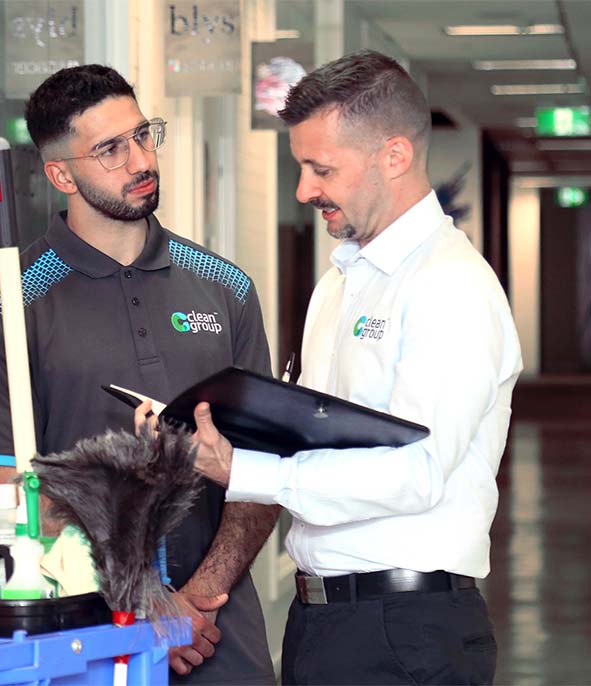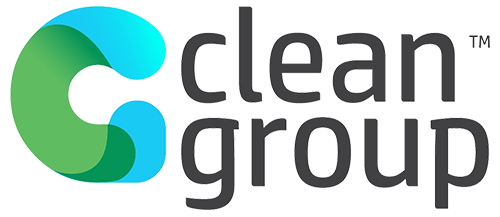 | | |
| --- | --- |
| Team Size: | 70+ |
| Services: | Strata Cleaning, Body Corporate Cleaning |
| Contact: | 02 91607469 |
| Email: | [email protected] |