Clean Group A Trusted ISO Certified Company
Clean Group is one of the few cleaning companies in Sydney that is ISO accredited, i.e. has its cleaning process & techniques certified to follow the highest quality and environmental safety standards.

Our Esteemed Clientele

A Testament to Our Success












Commercial & Office Cleaning in Rose Bay, NSW By Clean Group
A wise business owner understands the significance of commercial cleaners Sydney. And so they don't hesitate to avail the service and take advantage of its benefits. However, for a new client, this may not be the case.
Those who are new to office cleaning rose bay may have a lot of hesitations. Mainly, the worry revolves around the costs involved. New clients also worry about whether the service will be worth the money they'll spend.
Moreover, with the large selection of best commercial cleaning companies available making a choice becomes overwhelming. This is because new clients don't know which ones offer the best service. And testing it out is just a big risk. The task almost feels like picking a needle out of a haystack.
If commercial cleaning appeals to you but you're new to the concept, you can begin with directly getting in touch with cleaning companies. Ask for quotes so you can compare the rates. You can also inquire about the range of services they offer. You may also discuss your specific needs to see if the company will be able to address them.
What better way to start this journey than by contacting Clean Group today. Speak with our friendly customer service team to find out more. Learn about our services, as well as the fantastic benefits we can offer. We provide a non-obligatory site inspection, free consultation and accurate quote for commercial cleaning office cleaning Rose Bay services you require.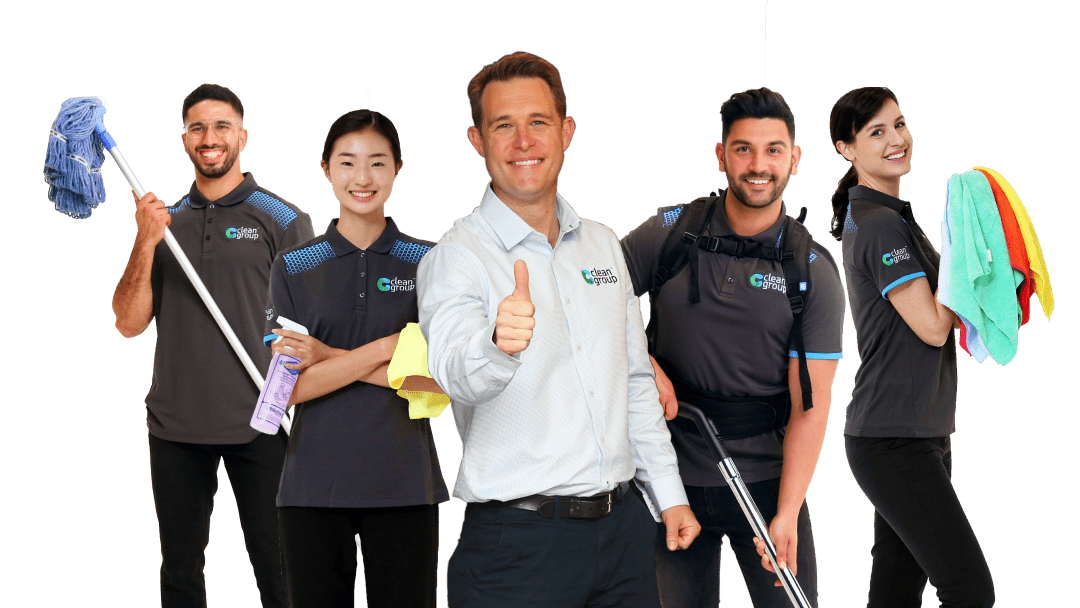 Our clients include …







Introducing the Cleaning Company Used by Some of Australia's Most Quality-Focused Companies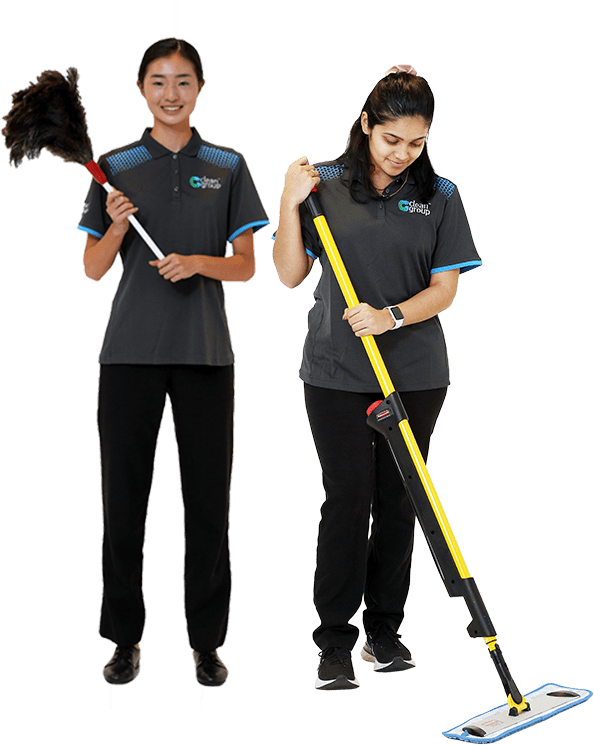 Holistic Business Cleaning Solutions
Commercial cleaning rose bay offers indisputable benefits. One of them is the preservation of a pleasing office appearance. But that's just superficial. On a deeper scale, commercial cleaning helps prolong the durability of one's office assets. It also optimises their functionality and hampers serious damages.
The commercial cleaning solutions we have in Clean Group can do all these. Our holistic cleaning solutions can maintain your property and keep it in a good condition. That's because we don't just clean properties, we also provide proactive maintenance.
Our supervisors can conduct a regular site inspection to spot problematic areas in your office. If they find any, they immediately report it to the person-in-charge. They can also take corrective measures to avoid further deterioration of your office assets.
On top of this, we also offer additional perks. If you choose to make us your cleaning partner, you'll be able to reap these add-on services:
Free consultation and non-obligatory site inspection
Discount options
The inclusion of consumables in the cleaning service package
Custom-made cleaning plans
If you want all these perks and more, just take the easy first step. Contact Clean Group today.
Get a Free Onsite Quote