Clean Group A Trusted ISO Certified Company
Clean Group is one of the few cleaning companies in Sydney that is ISO accredited, i.e. has its cleaning process & techniques certified to follow the highest quality and environmental safety standards.

Our Esteemed Clientele

A Testament to Our Success












Commercial & Office Cleaning in Penrith, NSW By Clean Group
There are two ways to ensure the upkeep of commercial spaces. One is hiring your own team of cleaners. Another is outsourcing commercial cleaners Sydney. The former seems ideal, but its pros don't outweigh its cons when it comes to office cleaning Penrith.
Financially, speaking outsourcing is the wiser choice between the two. Firstly, you won't have to add more people to your payroll. With outsourced commercial cleaners, you only have to pay for the service that you require only when you need it.
Secondly, you won't have to shoulder the expenses for cleaning supplies and equipment. That's because commercial cleaning Penrith companies provide their own. You can even opt to avail of consumables like paper towels, toilet rolls, liquid soap, and bin liners.
Thirdly and most important of all, you'll get high-quality cleaning. People who work in this industry are experts. They have adequate training, knowledge, and experience to do the job. Most even have nationally recognized skill certifications. So you can be sure you won't just get expert clean, but also a safe and secured service.
If you're a business owner with any office cleaning services needs, make the wiser choice. Contact Office cleaning Penrith and enjoy the perks we can offer. We provide a non-obligatory site inspection, free consultation and accurate quote for commercial cleaning services in Sydney you require.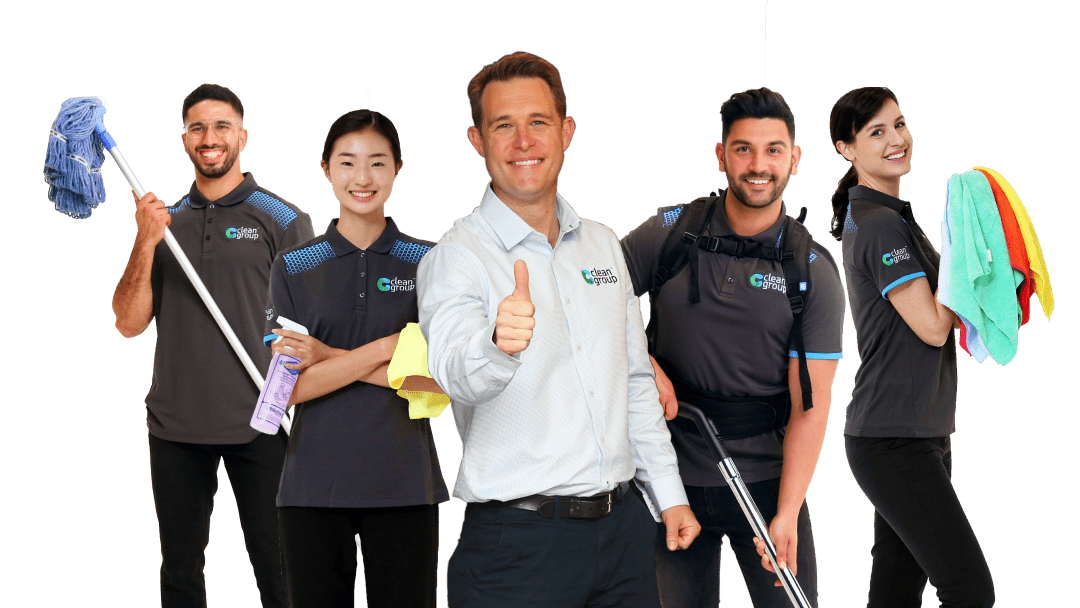 Our clients include …







Introducing the Cleaning Company Used by Some of Australia's Most Quality-Focused Companies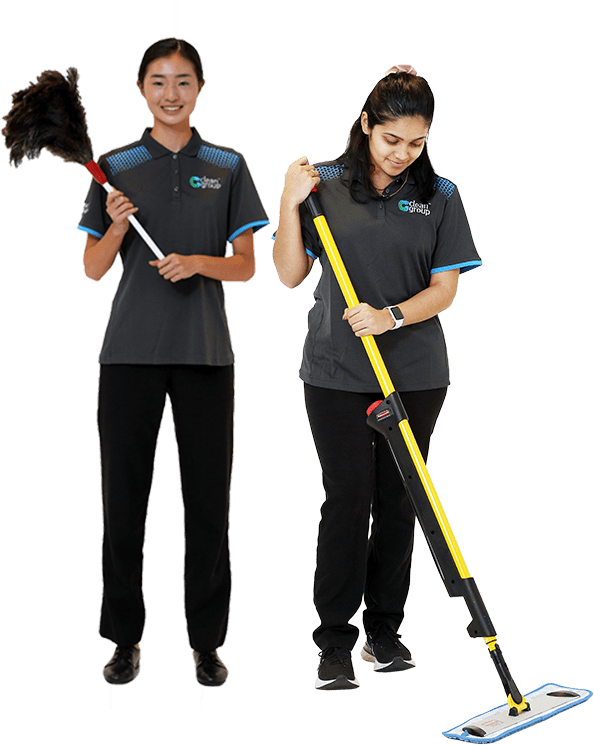 Affordable Cleaning Services in Penrith NSW
All of us like high-quality services. So it's just normal for any clients to be picky about which commercial cleaning Penrith company to choose. We totally understand if you do the same. It's vital to make the best selection to ensure the best upkeep for your property. It's also important to ensure you won't be wasting money on unreliable services.
What differentiates Clean Group Penrith from other office cleaning companies is our reliability and reasonable service. Most cleaning companies charge additional fees for customised cleaning services and unconventional requirements. But not with Clean Group Penrith.
We acknowledge the fact that not all businesses share the same operational methods. Their cleaning needs would always vary and so would the cost of the cleaning services they require. This is why we have made our custom-made cleaning plans available at a reasonable price.
The cost of our office cleaning Penrith services depends on the actual scope of our work. However, we don't charge additional fees for custom-made solutions and schedules. In fact, it is our objective to offer such services. This is so because we believe that only a bespoke approach can bring impeccable results.
It's effective in bringing protection to your property. We can clean every installation and fixture without posing any risk to its structural integrity, functionality, and durability.
The combination of reliability and affordability is rare among commercial cleaning companies in Penrith. But for us, it's simply our standard policy.
Get a Free Quote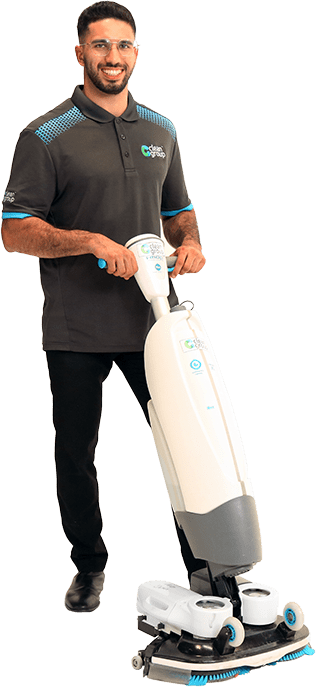 Cleaners in Penrith with Preventive Maintenance
Regular commercial cleaning helps maintain the aesthetics of a workplace. But while its good appearance is essential, the durability of its assets shouldn't be taken for granted. For that reason, Clean Group also offers preventive maintenance services.
Our proactive maintenance can prevent future problems in your office. It can prevent and defer the needs for repairs and upgrades.
We'll do this by conducting regular site inspections to spot signs of damages before it gets worse. Not only will we find problematic assets, but we'll also take the necessary corrective actions.
And if we do spot any needs for repair, we'll inform you immediately. We will also suggest the best course of action for the specific issue.