Affordable Commercial Cleaning In Melbourne VIC
By Professional Commercial Cleaners
Your search for a reliable and efficient office cleaning service in Melbourne ends here. We at Clean Group have years of experience catering to the workplace cleaning needs of our customers across diverse industries. We know and understand your cleaning needs and can offer tailored office cleaning services to meet your expectations, consistently. You can hire our cleaning team for the following cleaning services in Melbourne.
Office Cleaning in Melbourne
All-inclusive office cleaning services for all types of business premises, big and small, in a variety of industries, from basic offices to medical offices, strata offices, and more.
Office Carpet Cleaning
From basic carpet cleaning and vacuuming to deep cleaning, pressure washing and dry & steam carpet cleaning services are available at very affordable prices everywhere in Melbourne.
Office Deep Cleaning
In-depth cleaning of an office is recommended every once a month or so. This will include a thorough cleaning of your office floors, windows, carpets, toilets, bathrooms and all exterior areas.
Office Windows Cleaning
You can also hire office cleaners for external and internal window cleaning in your office. We bring our own equipment and supplies and cleaning services are provided by trained professionals.
Office End of Lease Cleaning
Give your office space or property a quick makeover for the end of the lease. We can help recover your full security amount through professional deep cleaning and maintenance of your place.
Office Floors Cleaning
Floors need cleaning or expert maintenance? Hire professional floor cleaning services from Clean Group. We use the commercial-grade i-mop floor scrubber for quick and efficient cleaning results.
COVID-19 Office Disinfection
Clean Group is the number one provider of covid infection control services in Melbourne. Our electrostatic covid disinfection tech is now the top choice for virus removal in office and commercial premises around the city. We make sure that you have a clean and germ-free workplace environment to operate safely.
Strata Office Cleaning
No matter the size or type of your office building, we can deep clean it fast to ensure a safe and fresh work environment for your staff. We specialize in strata office cleaning. Call for a quote.
Routine Office Cleaning
For all your routine office cleaning needs, contact Clean Group. Cleaning services are provided on a daily, weekly, fortnightly and monthly basis and include all routine cleaning tasks.
Hire Outstanding Cleaning Services for Your Melbourne Office in 3 Steps
Hiring a qualified office cleaner from Clean Group is now a piece of cake. Follow these simple steps to get started. Professional service at affordable prices to make your office spotless in no time. We won't just get the job done but will ensure an amazing job every time.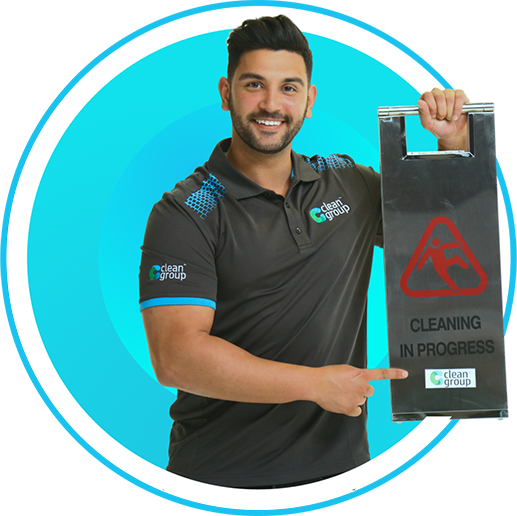 Step 1: Contact Us
Call our sales team at 03 8578 4633 for direct communication or send your request online on our website for a free onsite quote. We will call you back to set up an onsite meeting at your preferred schedule.
Step 2: Onsite Quotation
Giving the best cleaning quote is possible only through a close and onsite analysis of the property. Our cleaning crew will visit your place to assess your office commercial cleaning needs and give you the best quotation and plan accordingly.
Step 3: Get Started
Take your time to go through the quote and select the best cleaning plan that fits your cleaning needs and budget. Once you confirm and pay, we will start to work on your job immediately.
Top Trusted Office Cleaners in Melbourne
For more than two decades now, we have been working closely with local businesses, enterprises and offices in Melbourne, catering to their day-to-day cleaning needs and providing professional cleaning services that redefine the cleaning standards every day. From routine cleaning services to deep cleaning and disinfection, we do it all.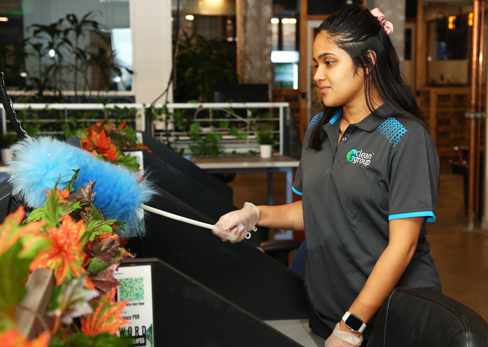 Safe & Efficient
Besides being highly effective, our cleaning methods and products are certified eco-friendly, which means we make your offices clean without compromising the quality and health.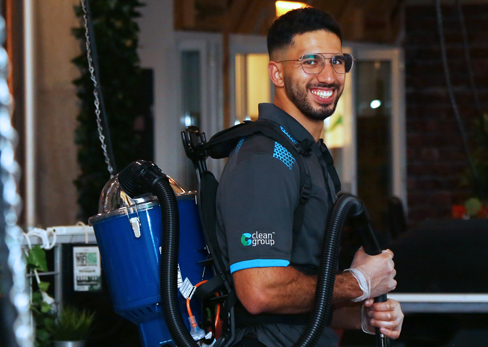 Well-trained Cleaners
Get ready to work with a professional team of highly trained cleaners having both skills and passion for cleaning, along with an eye for detail to ensure your place is 100% clean and protected.
What does an office cleaning company do?
The Clean Group office cleaning company provides a complete range of affordable cleaning services and solutions for office premises. We do everything from regular cleaning to deep disinfection, sanitizing, garbage removal, and more. A standard office cleaning service will include the following: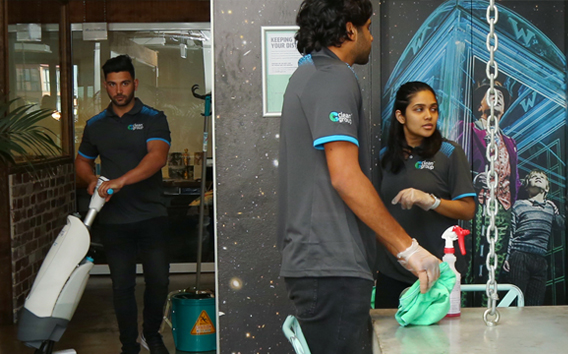 Office Entrance Cleaning
To make sure the entrance of your office looks superb and welcoming and makes a good impression on visitors, we'll clean the area, floors, couches, blinds, desks, and reception area daily.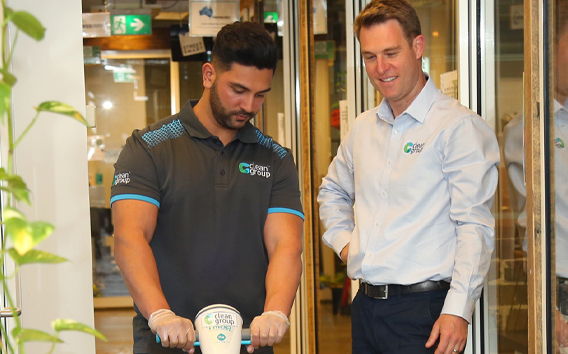 Corridor Cleaning
Corridors, halls and other common areas in and around your building will also be deep cleaned once a week or so. Call us today to book an office cleaning service anywhere in Melbourne CBD.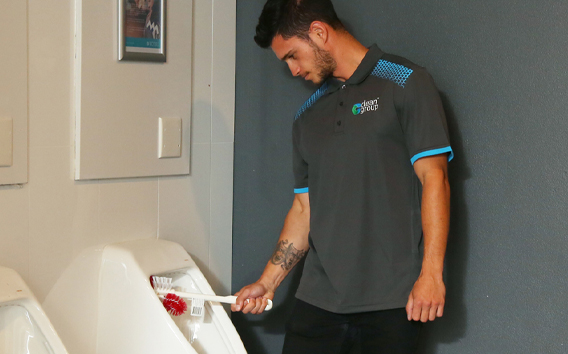 Dusting & Wiping
We are committed to providing outstanding cleaning services, which will also include dusting and wiping all fixtures, surfaces, desks, drawers, window sills, doors, windows, computers, etc.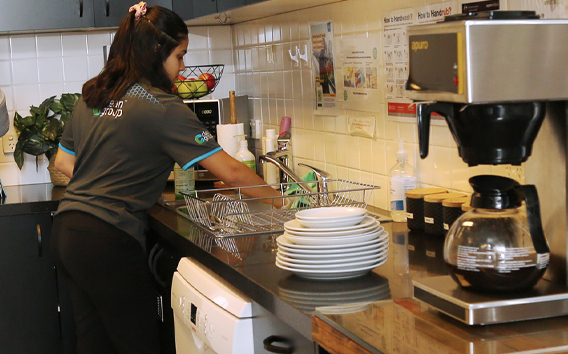 Floors & Carpet Cleaning
Complete cleaning and care for your office space floors and carpets, starting with daily vacuuming and mopping and weekly deep cleaning and scrubbing using the i-mop floor scrubber.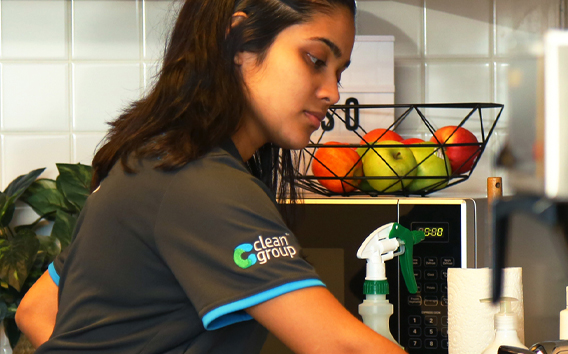 Toilets Cleaning
The cleaning of toilets and restrooms is a crucial part of our general office cleaning services. We will deep clean and disinfect your office toilets for a safe and fresh office environment.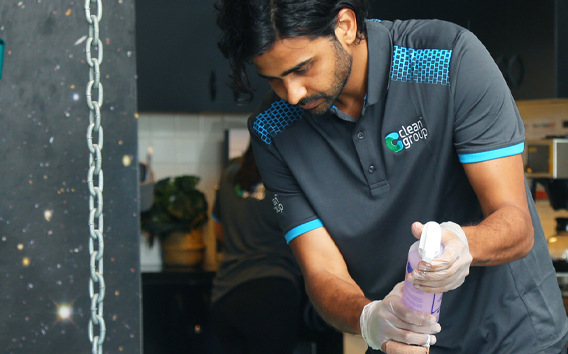 Kitchen Cleaning
All food processing, preparation and eating places in your office will be routinely cleaned and sanitized by professional cleaners using top quality cleaning solutions for complete hygiene.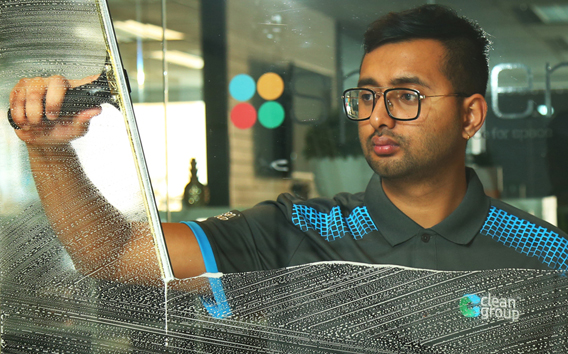 Garbage Removal
Our office deep cleaning service will also cover the daily removal of garbage and cleaning of trash cans around your place. Cleaners use recycling methods to properly dispose of business waste.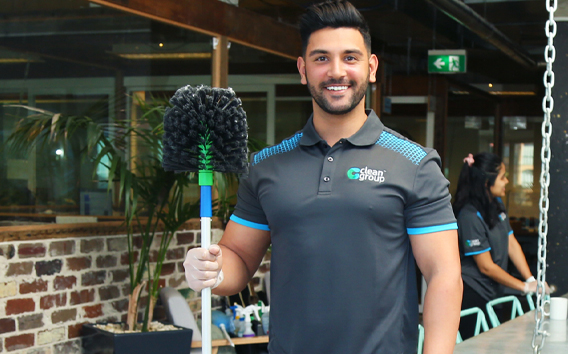 Disinfection
Clean Group cleaning company is now a certified provider of disinfection services to commercial properties. We offer both disinfection of high contact surfaces and complete decontamination.
Why Choose Clean Group for Office Cleaning Melbourne Vic
Clean Group is a leading provider of a comprehensive range of office commercial cleaning services in Melbourne CBD and surrounding suburbs. The things that make us the best choice for office cleaning in Melbourne include excellent service with ongoing support, highly proficient cleaners, a positive impression, a full range of cleaning services, and competitive pricing.
Get your office cleaned by industrial cleaning experts in Melbourne without affecting your business operations.

Flexibility in Schedule
We work with you to determine a proper cleaning schedule that fits both your needs and busy lifestyle. Need a change in the cleaning schedule? Call us at least 24 hours before to request.
Best Cleaners
Experienced & skilled cleaners in Melbourne available 24x7. We are qualified, trained, and extremely professional cleaners. We have a team of 50+ in-house commercial cleaners ready to hire.
Personalised Services
We offer cleaning services that are tailored to the specific cleaning requirements of our customers. This ensures they get the best value for money along with desired cleaning results.
Best Cleaning Solutions
We use best-in-class cleaning methods accompanied by eco friendly cleaning products, so you can be assured of highly effective cleaning that is also safe for people and the environment.
Full-service Cleaning Company
We provide industrial cleaning services to all types of business premises, ranging from retail stores to big malls, offices, strata, restaurants, movie theatres, schools, hospitals, and more.
Affordable Cleaning
Don't you wish that quality came with a low price tag? Well, now it does. We provide affordable cleaning services that are extremely efficient and quality-driven for your peace of mind.
Superb Customer Service
We care deeply for our customers and maintain excellent communication throughout a cleaning job, ensuring our services meet your requirements and teams are open to feedback.
Free Quote
We offer free online quotations for all our clients because the best cleaning plans come through in-depth assessment and research. It's completely free. Call us today to schedule a quote now.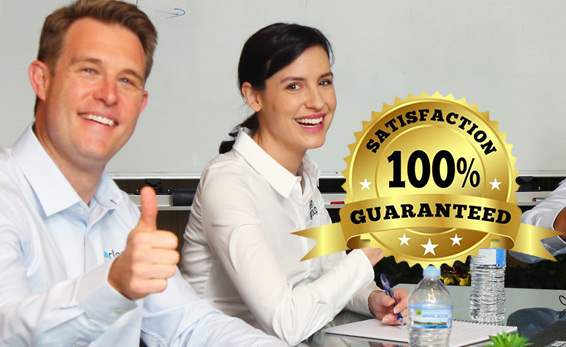 Highly Professional Office Commercial Cleaning with a 100% Satisfaction Guarantee
The leading office cleaning company offers cleaning solutions that are not only the best in the cleaning industry but are also backed by a 100% satisfaction promise. Whether it is routine office cleaning, infection control or end of lease cleaning, all our services are covered by a satisfaction guarantee.
Customers who are not happy with a cleaning service provided by Clean Group can report their issues within 24 hours of service and our cleaners will reclean their premises for free.
Melbourne and Surrounding Suburbs We Provide Cleaning Services to:
We know there is a high demand for professional office cleaners in Melbourne. Clean Group provides services in all suburbs in and around the city. No cleaning job is too big or too small for us. Our cleaners are always ready to help you with your office and commercial cleaning requirements in the following regions of Melbourne.
The central business district is an area of utmost importance as the business and commercial hub of Melbourne. It covers areas between Flinders Street and Queen Victoria Market and Spencer Street and Spring Market and Victoria and Latrobe streets. Offices of all major business houses, famous restaurants and hotel chains can be found here.

Carlton is one of the major suburbs in the City of Melbourne. It has both residential and commercial importance and is home to many famous Italian cafes and restaurants, classic houses, Victorian parks, and the historic Melbourne General Cemetery and Princes Park.

Docklands is the primary port area and a waterfront suburb in the local government area of Melbourne. It is located west of the city centre and is spread across 200 hectares of land, including the waterfront park on Victoria Harbour. Because it's a major port city, Docklands has great commercial importance and is also home to many modern buildings, parks, cafes, art and culture centres, including the famous Etihad Stadium.

The area includes the suburb of Kensington and a part of Flemington suburb and is distinguished from the rest of Melbourne by its unique style. The houses are a mix of small dwellings, public flats and modern townhouses. The region is well connected with the CBD through road and rail lines.

North Melbourne is a prominent region with significant residential and commercial value. It houses residents of many wealthy and rich people. Most of the residents in the region are a mix of migrants. Famous buildings and things to see include the old North Melbourne Town Hall, the historic Meat Market, and the North Melbourne Recreation Centre.

Parkville is known for being home to the University of Melbourne, Australia's second-oldest university after the University of Sydney. Other places of attraction include the Royal Melbourne and Royal Children's hospitals, and Royal Park. It was also home to the 2006 Melbourne Commonwealth Games Village, which is now primarily used as an integrated housing community.

The region has great historical importance and houses many 19th century buildings, including the Fitzroy, Treasury, St Patrick's Catholic Cathedral, Parliament gardens and many historic homes that are still used by their original owners. East Melbourne is also famous for being home to the famous Melbourne Cricket Ground.

Situated on the bank of the Yarra River, Port Melbourne is a major point of business. The famous Fishermans Bend suburb is located here and is prominently used for its port. It's a part of both the City of Melbourne and the City of Port Phillip.

Southbank is a small suburb located around 1 km south of the central business district. It is a famous cultural hub and is home to many arts and culture centres, cafes, restaurants, and the National Gallery of Victoria.

South Yarra is home to many period houses and the famous Fawkner Park. Most of the city's business and shipping activities are concentrated around the Domain Road shopping centre.

West Melbourne is the region located north of the Yarra River. The area on the east side is used for residential purposes while the west section is dedicated for commercial use.