Childcare Cleaning Melbourne -
Safer and Healthier Childcare Centre & Kindergartens For Your Children
Clean Group is a reputable cleaning company based in Australia and providing premium childcare cleaning services across all suburbs of Melbourne. We are known for offering best-in-class childcare cleaning Melbourne at the most competitive prices that will fit every budget. Safety of children at your daycare centre is very important, which is why it is vital that you get your premises cleaned on a regular basis. Now, you can either employ a full-time cleaning staff, which will be a costly and time-consuming option, or you can outsource our professional commercial cleaning services at a great price.
We understand that you care about the health and safety of the children at your care centre and want to give them only the best office cleaning Melbourne services. You don't want to risk your children with unwanted diseases by keeping your place dirty or unhygienic, which is why you need a good, reliable and professional childcare cleaning company Melbourne that understands your concerns and can provide the highest standard cleaning for your centre. This is where Clean Group comes in. Your search for an efficient childcare centre cleaning service near me ends here.
We at Clean Group Melbourne care about the health of your children and will keep them safe from any harmful bacteria, allergens and germs by regularly and thoroughly cleaning your childcare centre. Our vast experience and expertise in the cleaning of childcare centres, hospitals and schools give us a unique ability to properly deal with germs and microorganisms who might be responsible for spreading diseases among your children. Our special cleaning approach will ensure that your childcare centre not only becomes clean of such unwanted guests but also remains protected against such intrusions for a long time. We use high-quality cleaning products that are safe for your kids, but not so safe for hidden bacteria, germs and viruses at your place.
We provide ultimate childcare cleaning and strive to exceed your expectations, every time. Contact us for more information or to discuss your cleaning requirements with our expert.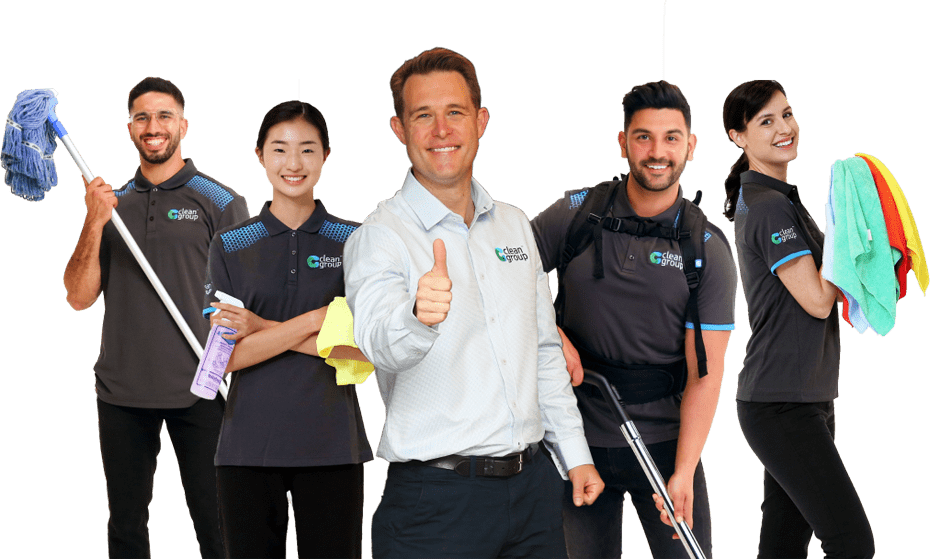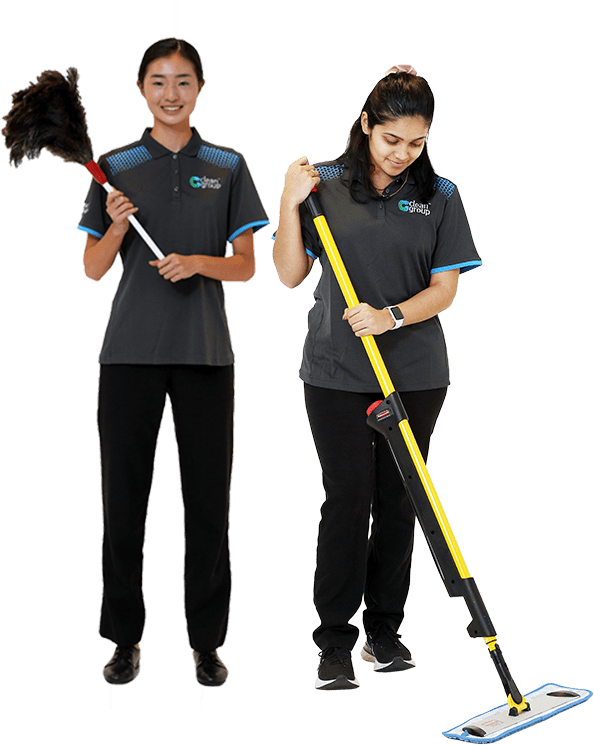 Professional & Affordable Childcare Cleaning Services Melbourne
When you are being entrusted by parents for something as delicate as the safety and care of their children/kids, you cannot afford to make silly mistakes like not cleaning your place regularly or hiring unprofessional, inexperienced cleaners for the job.
What you need is a professional childcare cleaning company that can take care of regular cleaning and maintenance of your place to ensure a safe and hygienic environment for the children. Thankfully, you don't have to look very far in order to find one. Clean Group Melbourne is at your service.
With extensive experience in the cleaning of the child care centre, daycare centre and kindergartens, we understand the mechanism involved, or to say, we know where we can find dirt, fingerprints and other things left by kids at your centre.
This gives us the ability to clean all such places in order to maintain a safe and hygienic environment for your children. Our cleaners will clean every nook and corner of your childcare centre and use premium, eco-friendly products to provide you with the same standards of cleanliness as we do with our hospital cleaning and medical cleaning services.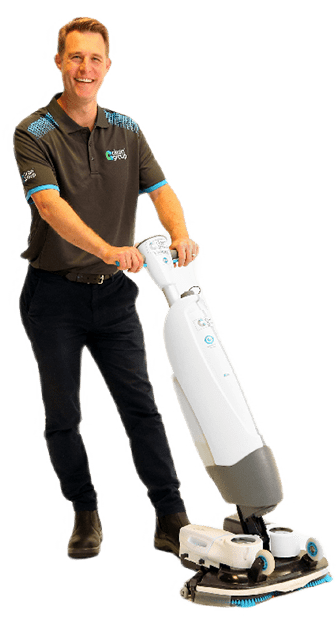 What We Offer
We offer complete cleaning of your premises on a regular or one-time basis, as per your needs. You can also call us for the same day cleaning of your childcare centre in an emergency situation.
Daily, weekly or monthly cleaning of your childcare centre or kindergarten
Complete cleaning of the place, irrespective of the size and scale
100% safe cleaning with genuine and all-natural cleaning supplies
Satisfaction guarantee with our result-driven cleaning approach
Basic cleaning or advanced cleaning, as per your package
Vacuuming, steam cleaning, and dry cleaning with modern machines
Upon receiving your appointment confirmation, we will assemble a team of our best cleaners for your job, instruct them with your requirements and prepare them with cleaning tools and supplies. They will visit your office as per the schedule and do the cleaning job as needed by you.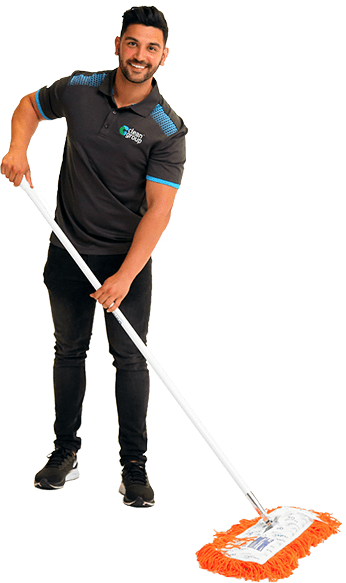 Childcare Cleaning Services Melbourne by Clean Group
At Clean Group, we take pride in being one of the best cleaning companies in Australia. We offer complete childcare centre cleaning services, where our cleaners will deep clean your premises with utmost care of health and safety.
Among other things, our expert childcare cleaners will remove any infection-causing allergens and germs from your premises so as to ensure the complete safety of your children and staff.
As a locally-owned cleaning business, we very much rely on our core values, which are quality, efficiency, transparency and trust, to drive us to excellence.
Cleaning of rooms

The floors, furniture and walls of each room, kitchen and office at your care centre will be thoroughly cleaned by our expert cleaners.

Window/vents cleaning

Our trained childcare cleaners in Melbourne will clean the windows, vents and other inaccessible areas of your centre to make the place look beautiful.

Carpet cleaning

We also clean carpets, rugs and similar items to remove any dust, dirt and harmful bacteria as well as clean and wash regularly.

Doors cleaning

The doors, windows, walls, etc. at your childcare centre will be wiped, dusted or vacuumed on a regular basis to remove fingerprints and dust.

Desks/cabinets/upholstery cleaning

All the furniture at your place will also be cleaned and wiped regularly to look prettier and feel healthier for the kids.

Toys cleaning

Toys are the easiest way for kids to catch infections, which is why we regularly clean all the toys and playthings at your place.

Blinds/Curtains cleaning

Regular cleaning, dusting and vacuuming of your blinds and curtains will ensure a dust and germfree place for the children.

Toilet cleaning

Kids tend to make toilets and bathrooms dirty. But don't worry, we will make them clean and sanitised again with our high-quality cleaning products.

Play areas cleaning

We will take care of the cleaning of play areas like playgrounds and game zones to ensure complete safety for your children.

Same-day cleaning

Have an urgent or immediate cleaning requirement? Call us right away to book an appointment with our expert childcare cleaners.
Why We Are The Best For Childcare Cleaning Melbourne
Clean Group Australia is committed to helping you create and maintain a safe environment for children at your daycare centre. We have been providing commercial cleaning services to businesses and residents for over 20 years now and have the best team of skilled cleaners who are trained to provide customised services based on the specific needs of our clients. We perform regular quality checks to ensure cleaners are doing good work and clients are happy with the results.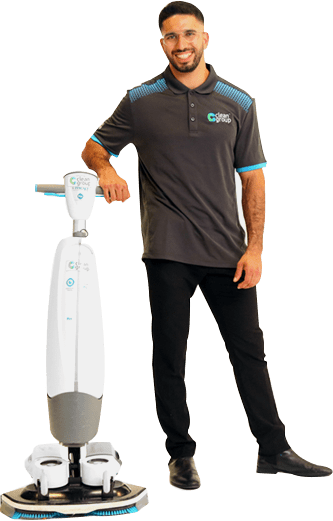 State-of-the-art Cleaning Process
When cleaning sensitive places like a childcare centre, we take extra care and use only natural and safe cleaning approaches. Our childcare centre cleaning strategy is designed to improve the health value of your centre.
20+ Years of Experience
Having many years of experience working with childcare businesses of all sizes and fulfilling their cleaning needs of all kinds, we can understand your business as well and provide customised cleaning services accordingly.
Best-in-industry Cleaners
At Clean Group Childcare Cleaning Company Melbourne, we have the best-in-class commercial cleaners at our disposal, who are here to help maintain a clean and safe learning environment for children at your centre.
Saving the Environment
The use of top-quality, eco-friendly cleaning products and recycling approach by our cleaners will not only ensure good health of your children but also it will help protect the environment from harmful chemicals.
Quality Assurance
We value quality over quantity every time. Whether it is a small task or a big cleaning project, our cleaners will do it with complete efficiency and professionalism and will give you the desired final results.
Tailored Services
Even though we are an expert in childcare centre cleaning, we understand you may have specific cleaning needs and are more than willing to offer tailored cleaning services for your childcare centre.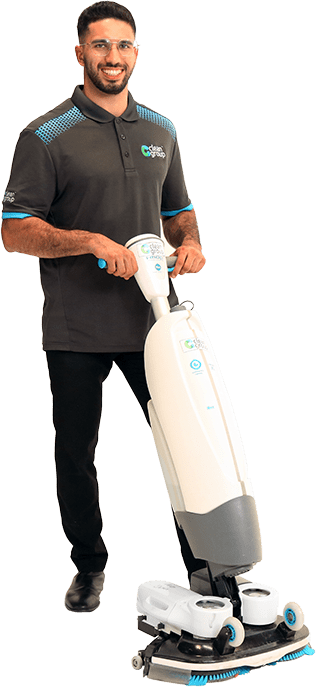 We Value Your Business
We value our customers and their business very much and strive to provide only the best quality services to them. For us, client satisfaction is very important, which is why we offer a 100% satisfaction guarantee. We will not make promises we can't keep. And unlike other cleaning companies, we always keep our promises.
We offer a simple and clear commitment to making your place clean, strictly as per your requirements and instructions. No excuses, only results!
Here at Childcare Cleaning Sydney, we do things differently. We want you to go on with your daily lives. Uninterrupted. Leave everything to us— and we can guarantee that your childcare centre will be gleaming with cleanliness once we're done. Contact us for free Quotations.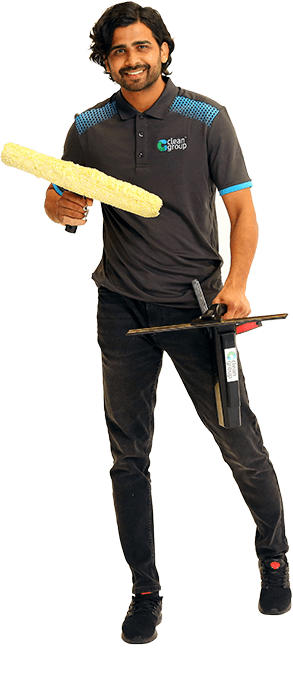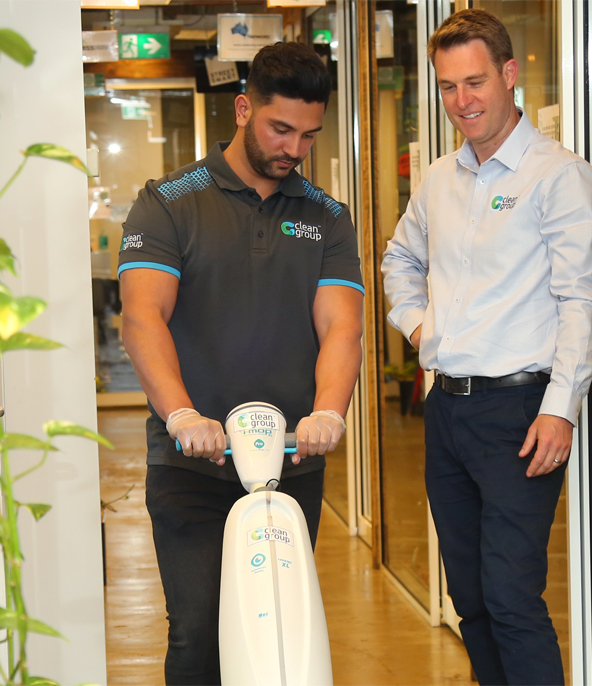 Frequently Asked Questions
---
Clean Group offers a wide selection of cleaning services you can choose from. Starting with routine cleaning, carpet cleaning, internal-external window cleaning, office cleaning, gym cleaning, childcare cleaning, medical centre cleaning, school cleaning, and the list goes on. Just check our website to know more.
The cost will depend on how much time, how much material, and what type of equipment needed for a cleaner to perform the cleaning that is required for your business. Our friendly sales managers can do a free onsite visit to determine the best price and cleaning program for your premises. Call us now on
Clean Group cleaners are all professional, reliable, and well-trained. We only employ full-time cleaners. This ensures that the cleaners are committed to high cleaning standards.
Absolutely! We are fully insured. Certificate of our insurances will be mailed to you with our quotation so you can have peace of mind.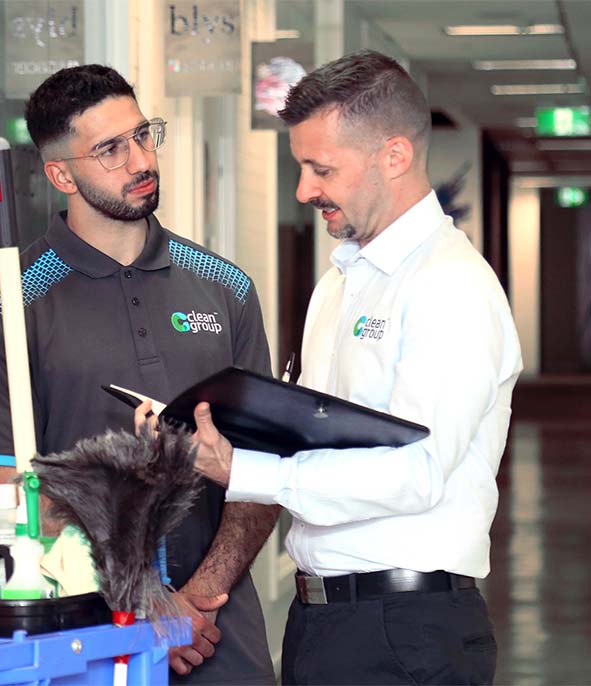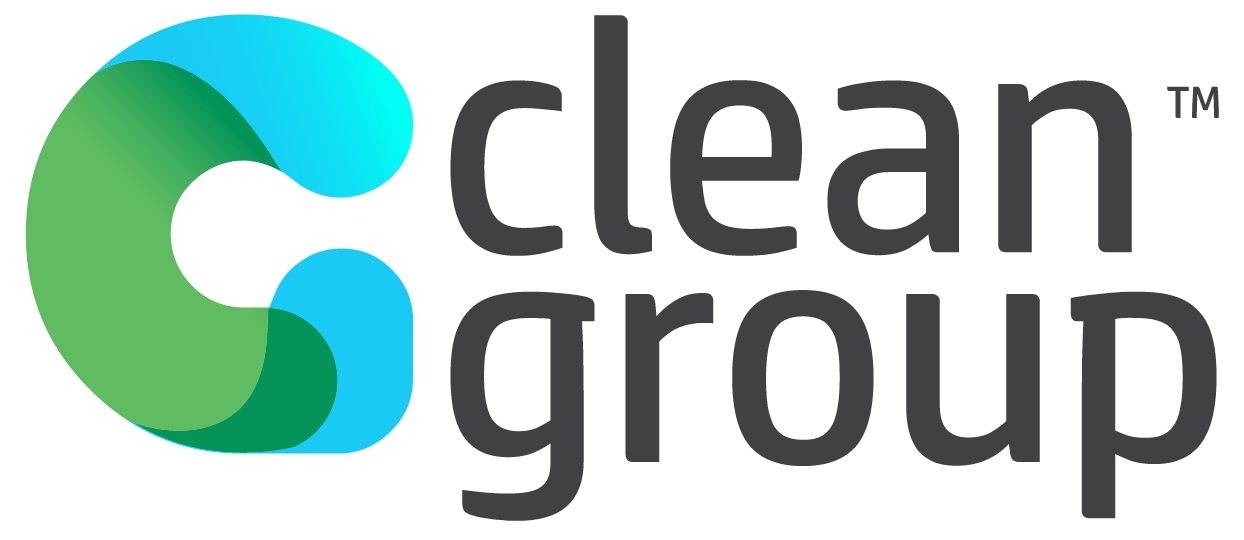 | | |
| --- | --- |
| CEO: | Suji Siv |
| Team Size: | 70+ |
| Services: | Commercial COVID Cleaning, Warehouse COVID Cleaning, Medical Centre COVID Cleaning, Childcare COVID Cleaning, Strata COVID Cleaning, Vehicle COVID Cleaning |
| Contact: | (02) 8188 9018 |
| Email: | [email protected] |