School Cleaning Melbourne -
Top School Cleaning Company Melbourne At Your Service
Regular cleaning of your school or coaching centre is something that you should not ignore. Whether you do it yourself or hire an external commercial cleaning company, just make sure to keep your school environment clean, neat and fresh to ensure the health safety of your students and staff.
We understand it may not always be feasible for schools to hire a full-time cleaning staff either because of the cost or added management. This is where we come. You can outsource your school cleaning job to our expert school cleaners at a competitive price.
For over 20 years, Clean Group has been a reputable name in the commercial cleaning Melbourne industry. We offer professional school cleaning, college cleaning and university cleaning services with our team of highly trained and experienced cleaners.
Having many years of industry experience and a great team of cleaners equipped with state-of-the-art cleaning machines, we are able to cater to the cleaning needs of almost every type of educational institution, from playschools and coaching centres to large universities and colleges.
Our school cleaning Melbourne services include, but are not limited to, the cleaning of floors, carpets, furniture, halls, offices, gymnasiums, toilets, playgrounds, and more.
We are a committed and passionate team of cleaners who understand the intricacies of cleaning a sensitive place like a school or coaching centre. We understand the importance of maintaining the health of your children and take proper care of making your premises clean of germs and bacteria and keeping the air fresh. We use top-quality, natural and eco-friendly cleaning products which are harmless to your children and staff and ensure complete cleaning of your place.
You can book our school cleaners Melbourne for daily, weekly or fortnight cleaning of your place. Contact now for a free quote!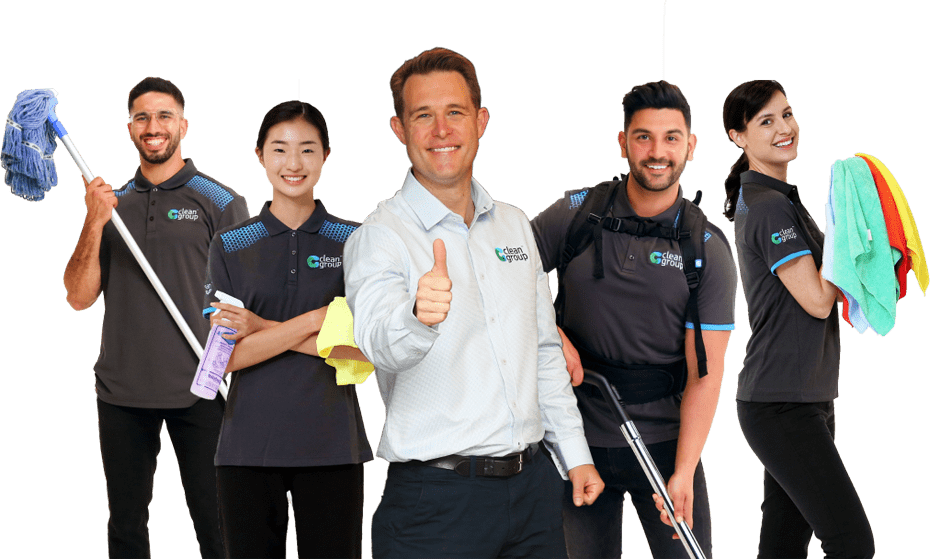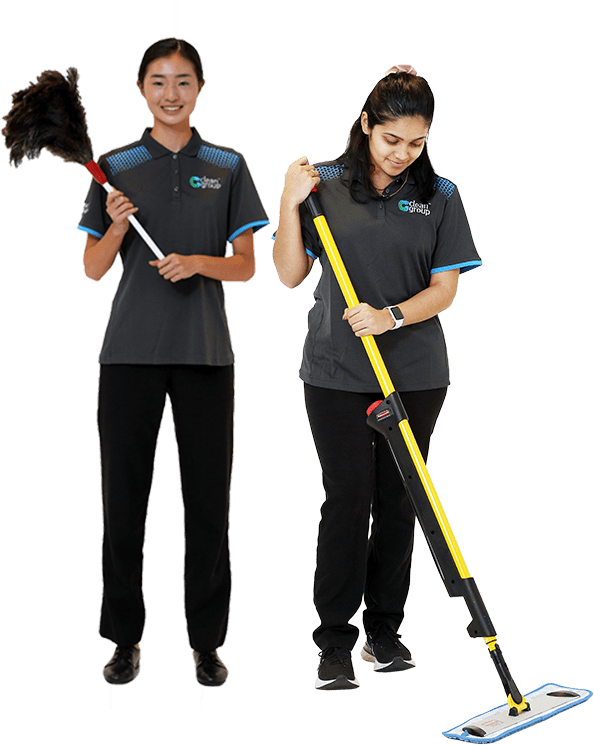 Professional School Cleaning Melbourne On A Regular Basis
Our school cleaning experts can be hired for the regular or one-time cleaning or your school or institution. This includes general cleaning along with on-demand cleaning services like window cleaning, steam cleaning, dry cleaning, floor polishing or repairing, etc.
Specific services may be subject to availability, so be sure to consult with our team before you make a booking. We can offer school cleaning services on demand and as per your preferred schedule, including both in-term and during holidays.
Clean Group School Cleaning Company Melbourne is a small, locally-owned cleaning business where we offer friendly and tailored cleaning services with the efficiency and experience of an enterprise cleaning organisation. We believe in giving you results, and not excuses.
Customer satisfaction is very important to us, which is why we take all your suggestions and feedback very graciously and are constantly trying to grow up to your expectations. Our excellent staff consists of some of the best cleaners you will ever get to work with. They are nice, friendly people who do their job effectively.
Contact us to talk to one of our school cleaning experts.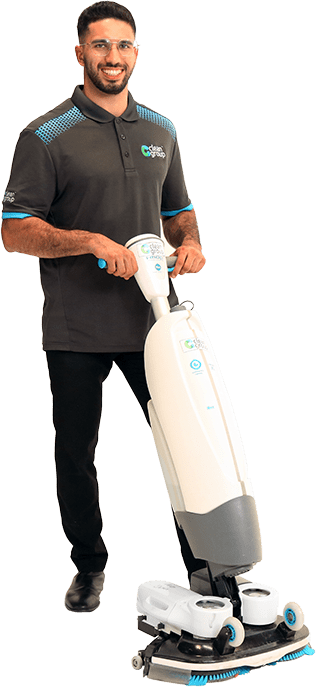 Why Your School Needs Regular Cleaning
Children are more vulnerable to common diseases, both direct and indirect, than adults. If there are bacteria and other harmful viruses in your campus, chances are that your students are not safe and may get infected by them.
This is why regular cleaning of your school/college is vital to make sure that there are no germs or bacteria on the desks, chairs, floors and in the toilets. Keeping your school clean and neat is vital to ensure the health of your students as well as the staff.
Not cleaning your campus on a regular basis may give birth to unsanitary conditions which will cause many allergens, bacteria and pollutants in and around the place. It will not only reflect a poor impression of your school but also impact the health and productivity of your students. You don't want that.
At Clean Group, we understand how difficult it can be for schools to achieve significant cleaning standards on a tight budget. That's why we offer our top-quality school cleaning Melbourne services at a cost-effective rate to help you meet proper cleaning obligations for your school without making a hole in the management's pocket.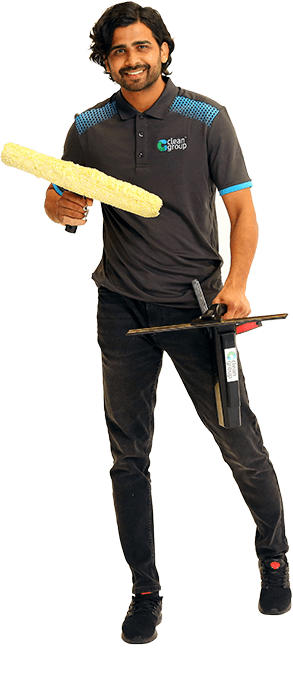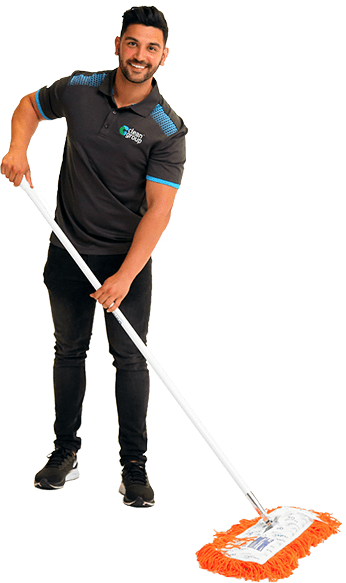 School Cleaning Services Melbourne by Clean Group
At Clean Group, we offer complete school cleaning services. By school cleaning Melbourne, we mean the cleaning of schools, coaching centres, colleges and any other institutions. We understand the unique cleaning requirements of educational premises and follow specific cleaning processes to provide the best results.
School floor cleaning

sweeping, washing and scrubbing of your floors for complete cleaning

Carpets/rugs cleaning

regular dusting and dry/steam cleaning of carpets and rugs at your school

Desks/chairs cleaning

regular wiping and occasional washing of chairs, desks and other school furniture

Water tank cleaning

daily or weekly cleaning of water tanks to ensure complete hygiene

Toilets cleaning

deep cleaning & sanitisation/disinfection of toilets and bathrooms and re-stocking of supplies

Same-day school cleaning Melbourne

we also offer same-day cleaning for schools and universities, subject to availability

Canteen/Cafeteria cleaning

regularly cleaning of your school cafeteria for hygiene maintenance

Cleaning of offices

We will clean the principal's office and other staff rooms on a regular basis

Library cleaning

cleaning and maintenance of library and books

Auditorium Cleaning

keeping your school auditoriums and halls clean and neat

Windows/Doors/Vents cleaning

to remove dust and deal with bacteria and other viruses

Parking area cleaning

Got a parking area at your school? We'll clean it as well.

Common area cleaning

sweeping and washing of halls, corridors and other open places

Playground cleaning

effective cleaning of playgrounds, basketball courts and gymnasium
Why Clean Group School Cleaning Company Melbourne
Wondering why hire professional services of a cleaning agency when you can always hire full-time cleaning staff for your school? Well, regular cleaners might not have the experience required to clean the school premises while ensuring the health and safety of the children. They may also require constant guidance in order to work properly and give results. Our team, on the other hand, consists of school cleaning experts who know how to clean a school for desired results whilst keeping your staff and students safe from unwanted diseases.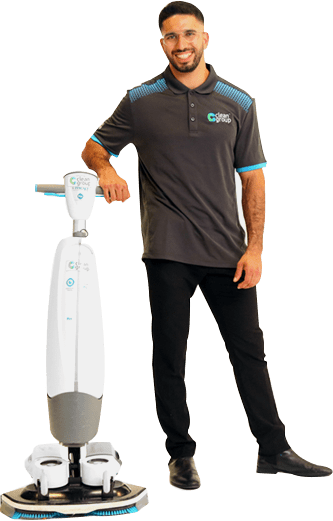 Quality Service
We strive to become your cleaning agency of choice through high-quality school cleaning services in your budget. All our cleaning jobs are handled by our experienced team of cleaners and our prices are extremely competitive.
Responsive Cleaners
At Clean Group, we have highly trained and experienced school cleaners Melbourne, who are friendly in nature, very responsive in communication and expert in the cleaning of your school premises.
Refreshing Products
Our school cleaners are trained to deliver a high standard of quality cleaning while maintaining the safety and health of your school environment. They use only eco-friendly, non-toxic and safe cleaning products to ensure overall safety.
Result-driven Process
Clean Group's school cleaning services Melbourne are designed with a special focus on using proper cleaning practices, which include avoiding the use of harmful chemicals and maintaining high health standards for students and teachers.
Highly Flexible
We are ready to make an appointment as per your schedule and preference. Our cleaners are flexible enough to work around your school timings. We also allow you to cancel or reschedule an appointment.
On-demand, Tailored Services
Having many years of experience in the cleaning of schools and education institutions, we understand that every business needs are different and therefore offer custom, on-demand services to suit your needs and budget.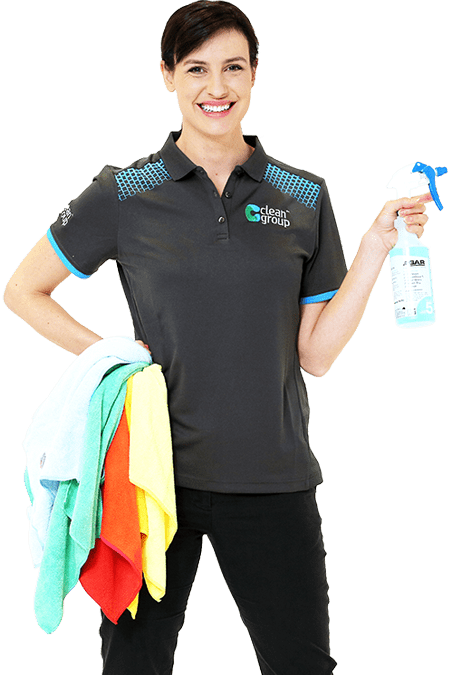 Easy Steps To Hire Us
Hiring the right cleaning team for your smart school cleaning is easy with us. Get the perfect cleaning staff for your school in 3 simple steps
Schedule On-site Inspection

Call us, send an email or fill in the enquiry form on our website to schedule a free on-site inspection of your place.

Discuss Your Requirements with Our Expert

Our expert will visit your school for inspection, you can tell your requirements to them and get the best price quote.

Book An Appointment

If you like our price and want to hire our school cleaners, proceed with making an appointment as per your preferred time.
Work without any worries. Clean Group Melbourne knows that clutter can affect your staff's performance. So, we'll take the liberty to deal with this kind of problem so you can focus on your job. You no longer need to stress yourself with all dirt, dust, and grimes. With our help, working in a clean office space is possible.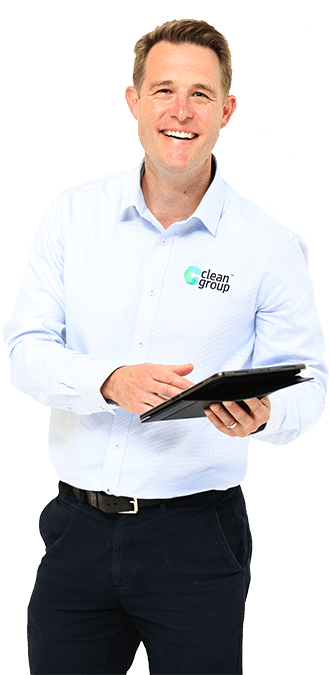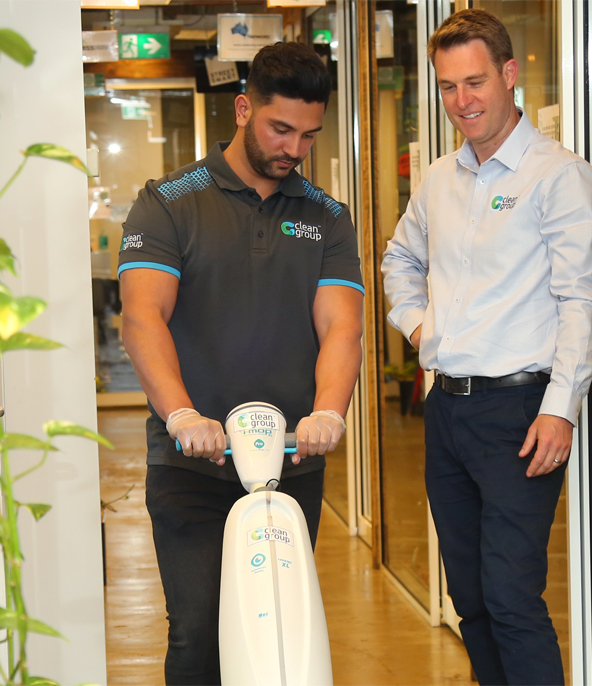 Frequently Asked Questions
---
Clean Group offers a wide selection of cleaning services you can choose from. Starting with routine cleaning, carpet cleaning, internal-external window cleaning, office cleaning, gym cleaning, childcare cleaning, medical centre cleaning, school cleaning, and the list goes on. Just check our website to know more.
The cost will depend on how much time, how much material, and what type of equipment needed for a cleaner to perform the cleaning that is required for your business. Our friendly sales managers can do a free onsite visit to determine the best price and cleaning program for your premises. Call us now on
Clean Group cleaners are all professional, reliable, and well-trained. We only employ full-time cleaners. This ensures that the cleaners are committed to high cleaning standards.
Absolutely! We are fully insured. Certificate of our insurances will be mailed to you with our quotation so you can have peace of mind.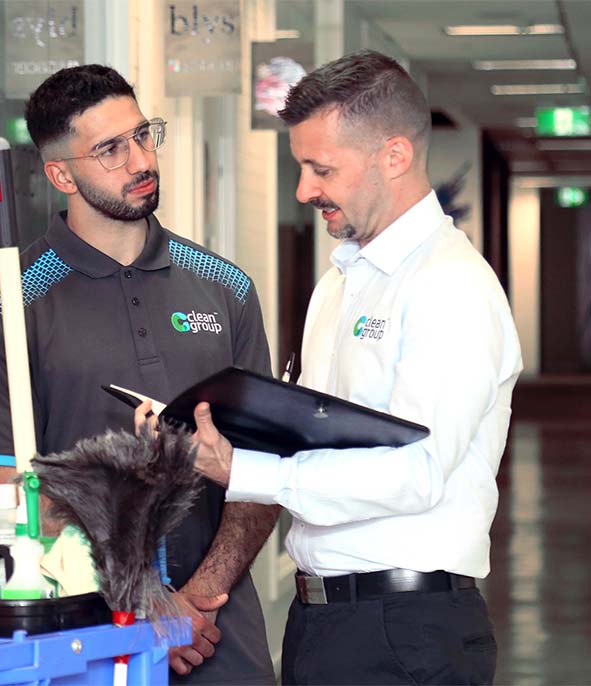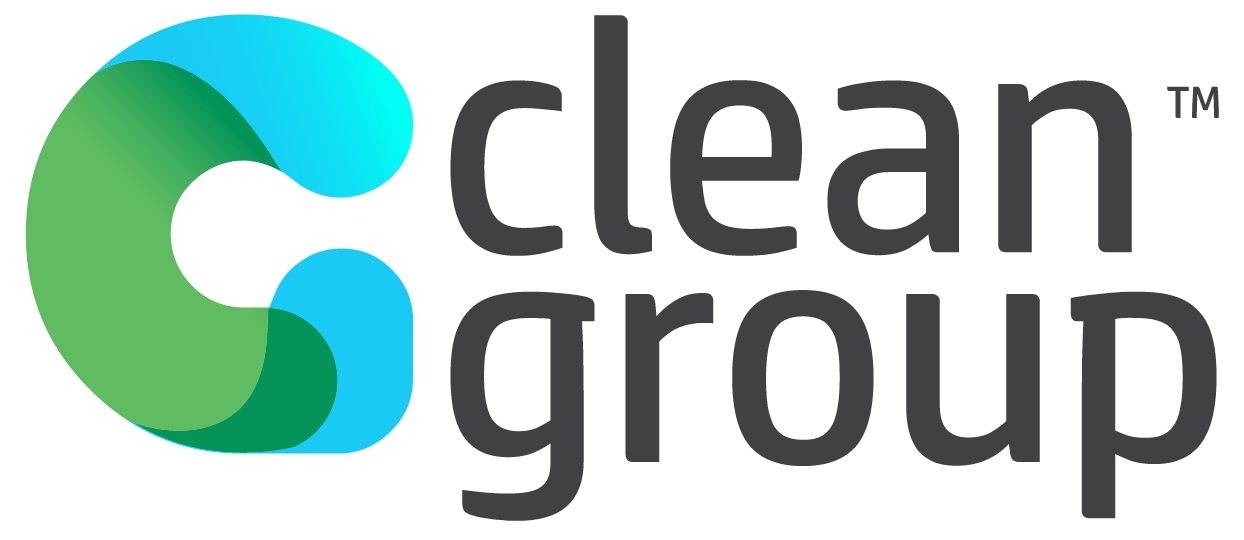 | | |
| --- | --- |
| CEO: | Suji Siv |
| Team Size: | 70+ |
| Services: | Commercial COVID Cleaning, Warehouse COVID Cleaning, Medical Centre COVID Cleaning, Childcare COVID Cleaning, Strata COVID Cleaning, Vehicle COVID Cleaning |
| Contact: | (02) 8188 9018 |
| Email: | [email protected] |