Clean Group Melbourne -
Melbourne's Most Trusted Medical Cleaning Company
Clean Group Melbourne is a reputable Hospital cleaning service provider in Melbourne with over 20 years of experience in medical cleaning and a staff of experienced and trained healthcare cleaners.
We are committed to helping doctors and medical centres around Melbourne to add value to their work by maintaining a healthy and safe environment for their patients. We will regularly and diligently clean your hospital premises with our best-in-class cleaning products, methods and staff.
To hire our medical cleaners for the expert cleaning of your healthcare centre in Melbourne, you can send us an enquiry for a quote. If possible, we will send an expert for a free inspection of your site, which will include requirement analysis and a brief discussion with you, which will help us give you the best quote and arrange the best team for this job.
Our prices are the best in the industry and we give a 100% job satisfaction guarantee. If you like our rates, you can proceed to book a cleaning appointment as per your preferred schedule. We can offer daily, weekly and/or fortnightly cleaning of your centre, as and how you need. Rest assured, we will do a wonderful job of cleaning your premises while taking complete care of your patients and privacy.
Feel free to call us (1300-073-089) or email us to schedule a Medical Cleaning Appointment.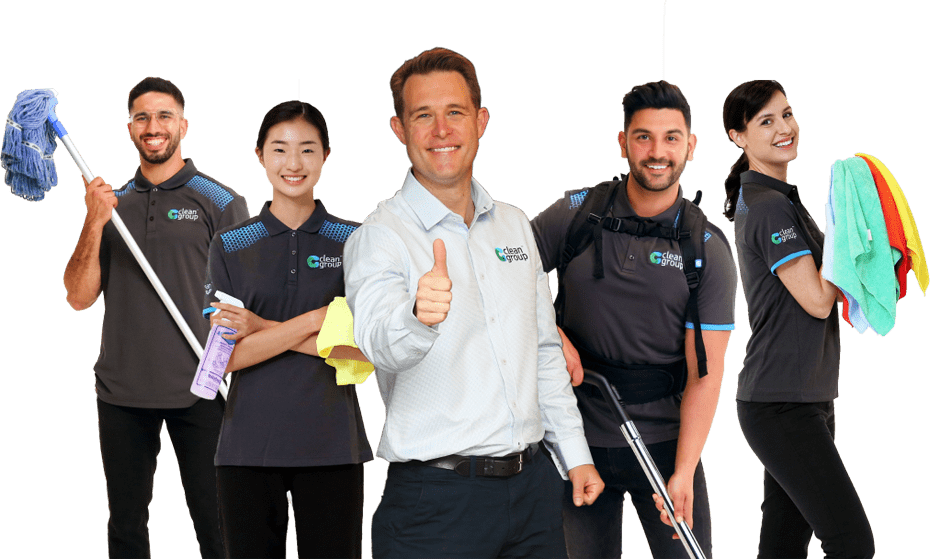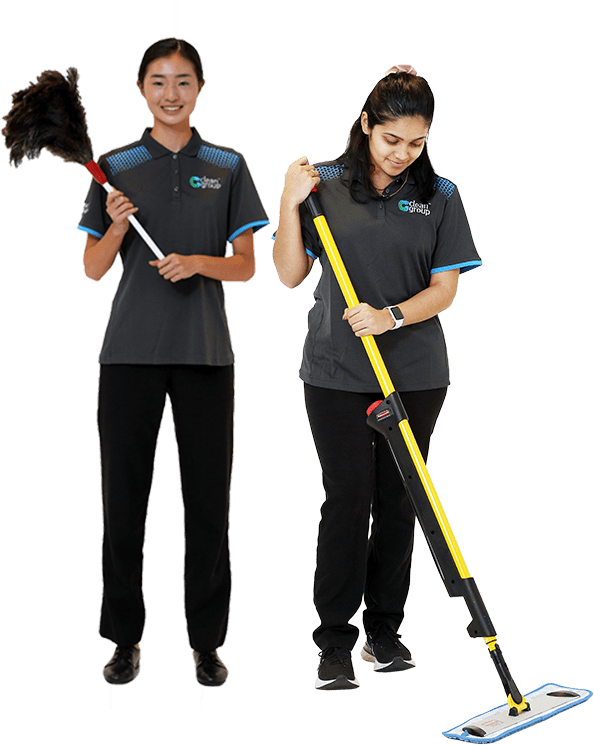 Tailored Cleaning Solutions Based On Your Unique Healthcare Cleaning Needs
When you are running or managing a healthcare centre like a clinic or hospital, you must employ proper ways to ensure complete health safety of your patients. For hospitals and healthcare centres, it is particularly important to keep their premises clean and sanitised in order to avoid the spreading of allergies, germs, and bacteria.
After all, you cannot take risks with the health and safety of your patients. This is why it is mandatory to keep your premises clean, neat and free of germs. We understand it might be difficult to arrange an in-house team of commercial cleaners to get the cleaning of your medical centre done regularly and efficiently. Well, you need not hire a full-time cleaners staff when you can always hire them with Clean Group Melbourne.
At Clean Group Medical Cleaning Company Melbourne, we will help you manage a healthy and safe environment for patients in your medical facility with the help of Our highly-trained commercial cleaners Melbourne.
If you already have a cleaning staff for your healthcare centre but not getting desired results, maybe it's time to shift to a better, professional medical cleaning company like Clean Group Melbourne. Having a regular team of cleaners is not only costly and inefficient but also time-consuming.
Being a full-time doctor or clinic manager, you may not have the time or resources to effectively manage the cleaning needs of your facilities. This is where we come in. We at Clean Group Melbourne will give you a trained team of Medical Cleaners Melbourne along with high-quality cleaning products to get your medical facilities cleaned and sanitised from top to bottom. All have to do is pick up the phone and call us, and we will take care of the rest!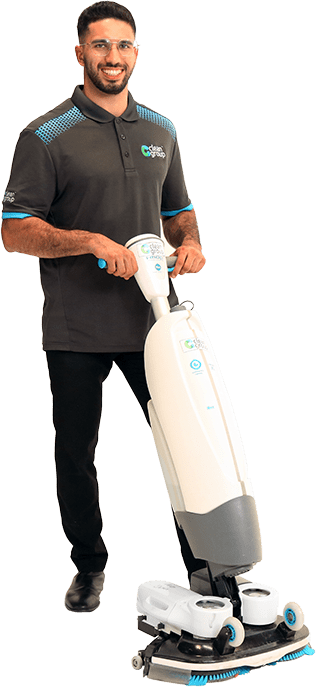 What is included?
Clean Group is Melbourne's #1 cleaning agency that can provide premium cleaning, sanitising, sterilising and disinfecting of all your medical equipment, products and places in and around your healthcare centre. We provide complete cleaning, and nothing less than that. When you hire our medical cleaning services in Melbourne, you can be assured of getting a complete cleaning package, which includes:
Carpet cleaning
Cleaning of blinds and curtains
Garbage removal and dustbin restoration
Regular sweeping, washing and scrubbing of floors
Cleaning of couches to make them clean, neat and spotless
Cleaning & sterilisation of medical equipment and machines
Cleaning of doctor's cabins – for firsthand safety of your incoming patients
Toilet and bathroom cleaning, sanitising, and re-stocking of supplies
Cleaning of the reception area, including computers, desks, telephones, etc.
Cleaning & sanitisation of beds, desks, chairs, cabinets and other furniture at your hospital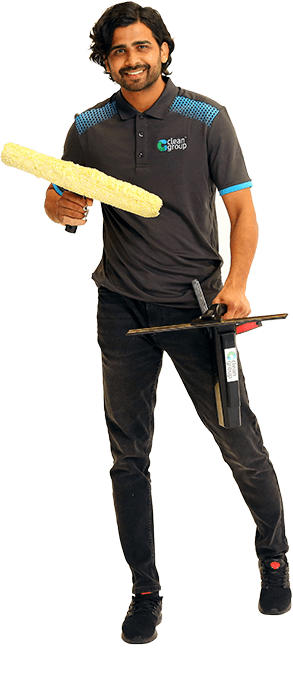 What We Do – Our Medical Cleaning Services Melbourne
At Clean Group Medical Cleaning Company Melbourne, we work with the aim to make a clean, healthy and safe environment for you and your patients. We want you to be able to keep your medical centres free of germs and bacteria and take good care of the well-being of your staff and patients.
We'll do everything in our power to achieve these goals. Our cleaners are trained in professional cleaning of all types of healthcare centres, including hospitals, clinics, nursing homes, old age homes, and more.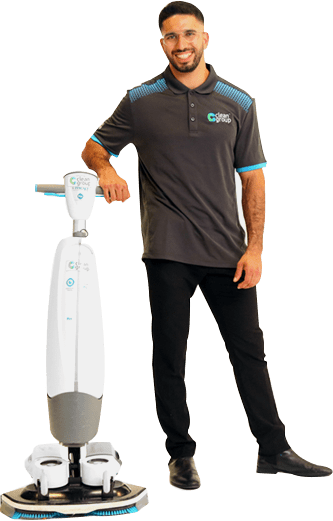 Hospital/Clinic cleaning
We specialise in complete cleaning of hospitals and clinics, which include cleaning & sterilisation of medical equipment, examination rooms, operation theatres, toilets & bathrooms, labs, floors, and more.
Healthcare Centre Cleaning
Got a healthcare centre that needs to be cleaned and organised? Our expert cleaners will take care of regular cleaning and hygienic maintenance of your medical centre without disturbing your staff.
Nursing Home Cleaning Melbourne
Hire professional cleaning services of Clean Group Melbourne to get your nursing home or old-age centre regularly cleaned. Our cleaners will deep clean your floors, furniture, carpets, toilets and take care of sanitation.
Germs and bacteria protection
We will eliminate up to 99% of bacteria and other harmful viruses from the surface, walls, benches and other places of your medical facility by using our high-quality disinfectants and cleaning products.
Sterilisation
We will thoroughly sterilise everything, from medical tools to patient beds, chairs, floors and other things to help you maintain a healthy workplace and to prevent germs from spreading.
Disinfection of sensitive areas
Areas such as staircase balustrades, doorknobs, telephones are constantly touched by people, leaving and spreading germs. We will take special care of cleaning such areas for complete protection.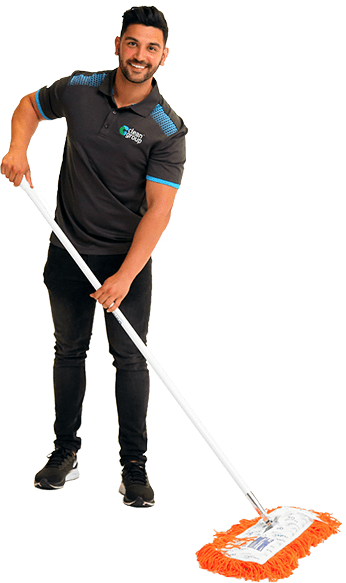 Why Clean Group for Medical Centre Cleaning Melbourne
We maintain a balance between all the important areas of cleaning, which include the right person, right product, right technique and complete care. We will help you create a safe, clean and refreshing environment for your patients and keep them happy and healthy.
Our cleaners are trained to do their job with full efficiency and bring effective results for you. They are punctual, passionate and dedicated to cleaning.
Healthy and hygienic cleaning

When cleaning your medical centre, we will ensure not to spread any germs or contamination, which is why we only use good quality, health-certified cleaning products and tools to maintain the hygiene of your place

Expert medical cleaners Melbourne

It's important that a person cleaning a medical facility genuinely cares about other people's safety. This is why we only employ cleaners who are kind and generous and have very good experience in medical cleaning Melbourne.

No cross-contamination

We use specialised cleaning products and rags to clean different places so as to avoid cross-contamination. For instance, the rags used for cleaning the toilets will be different from the ones used to clean the kitchens.

Safe cleaning products

We only use safe and certified natural cleaning products to ensure that your healthcare centre remains free of unwanted germs, bacteria, allergies, etc. which are commonly triggered by most chemical cleaning agents.

Best cleaning practices

One of the things that separate us from other medical cleaning companies in Melbourne is our unique cleaning approach. We train our cleaners on the best healthcare cleaning techniques to ensure safe and deep cleaning.
Unless you clean your carpet, it will go on collecting dirt, which will grow into stains and mould when constantly ignored. With Clean Group Carpet Cleaning Company Melbourne, you can schedule regular carpet cleaning in Melbourne at your residence or office to make and keep your carpets clean from harmful agents. Our certified cleaners have the ability and resources to remove any kind of stains from your carpets.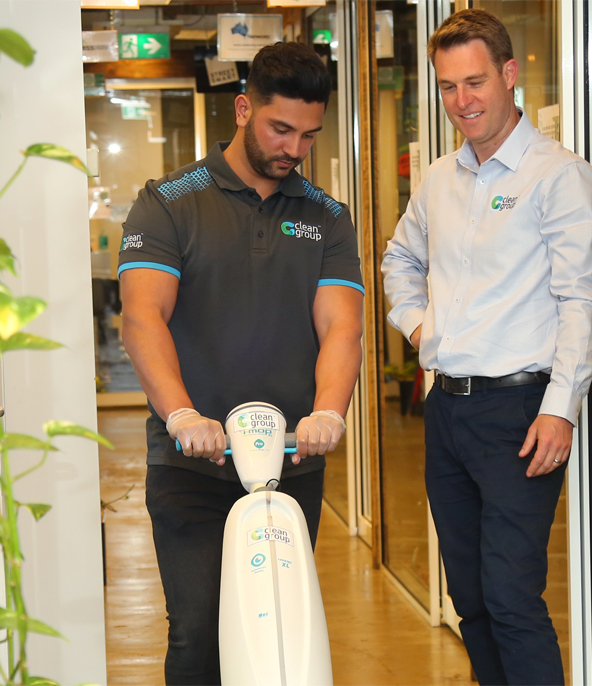 Frequently Asked Questions
---
Clean Group offers a wide selection of cleaning services you can choose from. Starting with routine cleaning, carpet cleaning, internal-external window cleaning, office cleaning, gym cleaning, childcare cleaning, medical centre cleaning, school cleaning, and the list goes on. Just check our website to know more.
The cost will depend on how much time, how much material, and what type of equipment needed for a cleaner to perform the cleaning that is required for your business. Our friendly sales managers can do a free onsite visit to determine the best price and cleaning program for your premises. Call us now on
Clean Group cleaners are all professional, reliable, and well-trained. We only employ full-time cleaners. This ensures that the cleaners are committed to high cleaning standards.
Absolutely! We are fully insured. Certificate of our insurances will be mailed to you with our quotation so you can have peace of mind.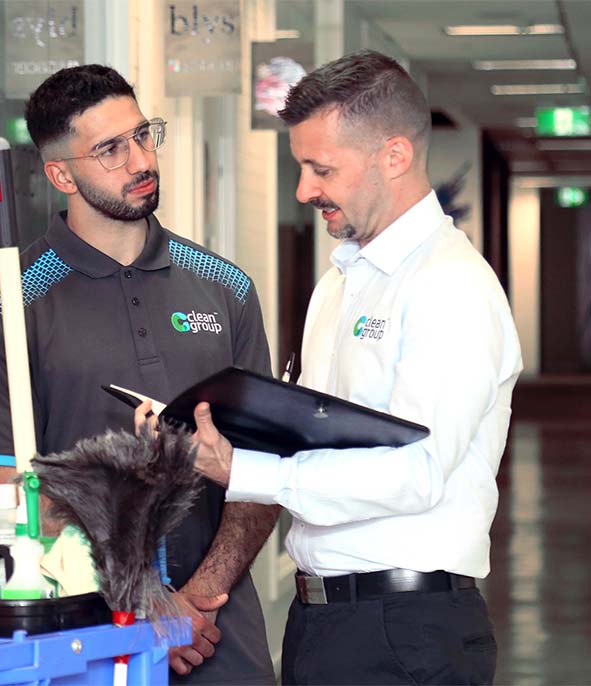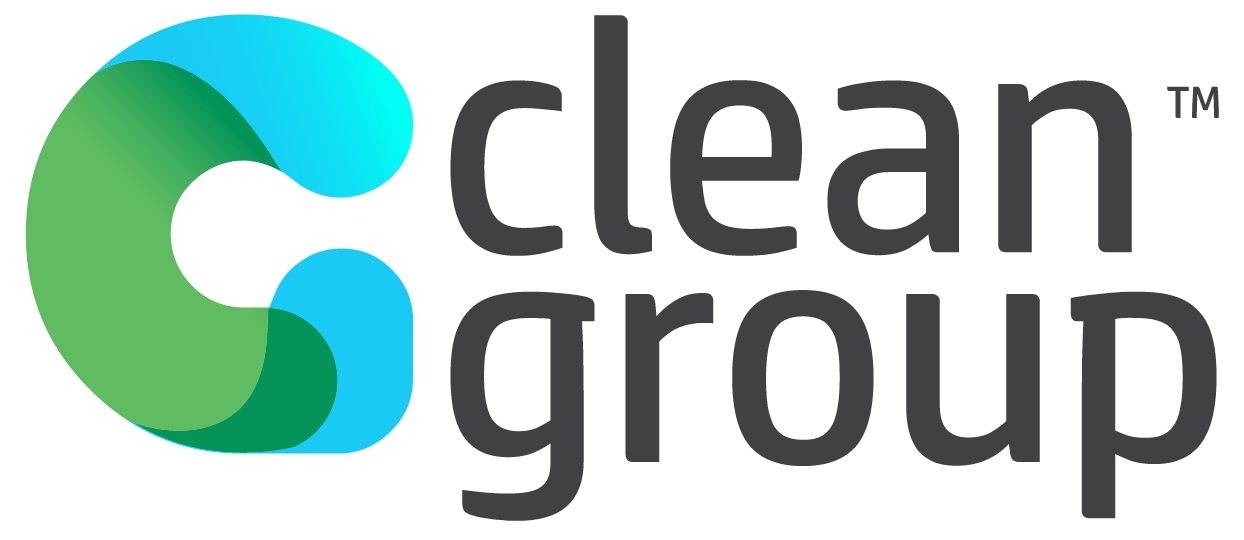 | | |
| --- | --- |
| CEO: | Suji Siv |
| Team Size: | 70+ |
| Services: | Commercial COVID Cleaning, Warehouse COVID Cleaning, Medical Centre COVID Cleaning, Childcare COVID Cleaning, Strata COVID Cleaning, Vehicle COVID Cleaning |
| Contact: | (02) 8188 9018 |
| Email: | [email protected] |