Gym Cleaning Melbourne -
Hire Dedicated Team of Expert Gym Cleaners
Clean Group is an Australia-based cleaning company that has been providing impeccable cleaning services to businesses in and around Melbourne for over 20 years. We use top-quality cleaning products and an expert team of office cleaners who are trained to clean all types of commercial and residential premises to the satisfaction of our customers. At Clean Group, we specialise in the cleaning of gyms and fitness centres and have a dedicated team of gym cleaners Melbourne who you can hire for the cleaning of your gym, health club, yoga club or any other type of fitness centre. We provide a 100% satisfaction guarantee, so if you are not happy with a job, feel free to report it back to us.
At Clean Group Gym Cleaning Company Melbourne, our office cleaners Melbourne are passionate individuals who understand the various aspects of cleaning a commercial place like a gym and can offer you customised services as per your needs. We have been providing gym cleaning services to gyms, clubs and fitness centres all around Melbourne and can help you as well.
Here at Clean Group, we are very committed to ensuring that all our customers are satisfied and happy with our services, which is why we spend considerable resources to hire only the best and experienced Gym cleaners Melbourne who can offer quality services up to your expectations.
We will help make and keep your gym clean, fresh and free of dirt, dust and unhygienic things to ensure that new members keep adding to your business. We are a fully Australia owned business and committed to maintaining our business reputation by constantly providing top-notch cleaning services in Melbourne.
We are always open to customer feedback, so feel free to share your reviews with us. To book a cleaning appointment, call our team on 1300-073-089.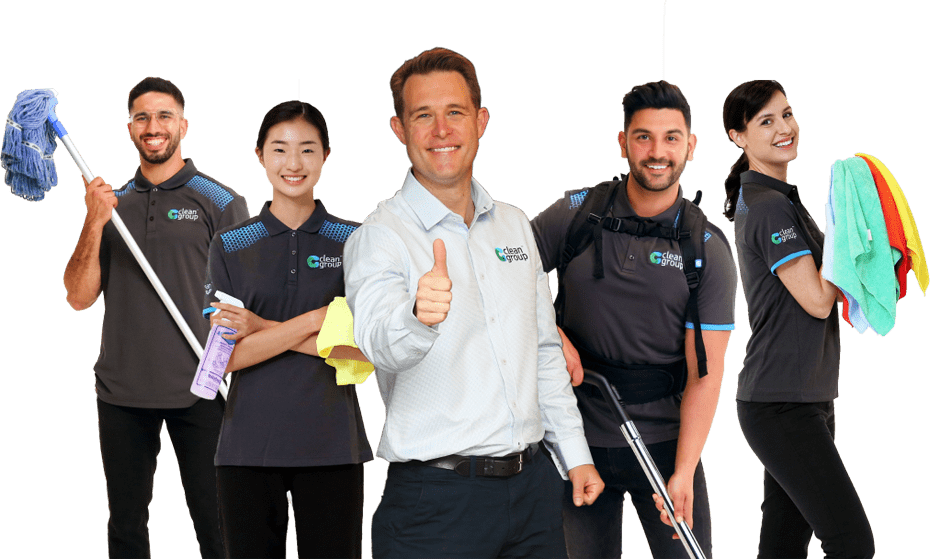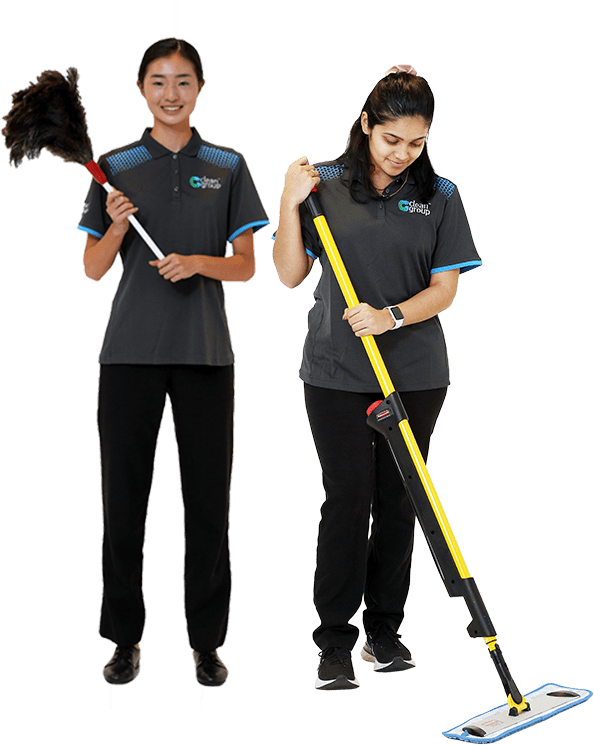 Clean Group - Professional Gym Cleaning Company in Melbourne
If you are not happy with your current cleaning staff or looking for a better gym cleaning Services in your budget, we are the right choice for you!
We understand how hard and expensive it can be to find the right cleaners with all insurance and certifications and then arrange for good quality cleaning products and constantly watch over them to ensure that they are doing a good job. We know as a business you may not have the time or the money to spend carelessly on your in-house cleaning staff. With Clean Group Melbourne, you don't have to worry about all these things.
We guarantee you the best gym cleaning services at the most competitive rates in Melbourne. Moreover, our cleaning service is all-inclusive, which means you don't have to spend additionally on cleaning products, supplies, etc., as our team will take care of it all.
Have a question for us or need to discuss your cleaning requirements with an expert? You can reach us by phone (1300-073-089) or email us ([email protected]). We also offer a free on-site quote for gym cleaning services in Melbourne.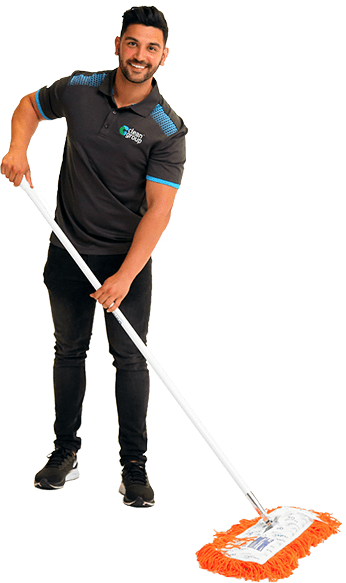 Trusted Gym Cleaning Services Melbourne
Clean Group Melbourne is here to help you maintain a clean & healthy environment at your place by hiring professional and reliable gym cleaning services from our expert cleaners.
Having years of experience in the gym cleaning for businesses and residents, we are equipped with the right expertise, resources and cleaners to make your gym clean, germ-free and smelling great.
Being a full-service cleaning agency, we are able to clean your premises from top to bottom. Moreover, our years of industry experience enables us to fulfil the cleaning needs of a wide range of fitness businesses, including but not limited to, gyms, spas, health clubs, yoga centre, and more.
Fitness Centre Cleaning

To properly clean a fitness centre like a gym with complete removal of harmful bacteria and germs, our cleaners use high-quality cleaning agents and disinfectants that are safe for your members and staff.

Health Club Cleaning

Our health club cleaning services cover the entire cleaning of your club, including cleaning of sweat-laden equipment, removal of bacteria from toilets and changing rooms, washing of mats & carpets and refreshing the air.

Yoga Centre Cleaning

We can help create and maintain a safe and healthy environment for your yoga centre members through our professional cleaning services. We will clean your place, equipment, etc. to ensure 100% hygiene and health.

Martial Art Centre Cleaning

You wouldn't want to risk the health of your martial art club members by not regularly and properly cleaning the place. Hire expert cleaning services of Clean Group Melbourne for complete and regular cleaning of your centre.

Spa Cleaning

Our qualified and highly trained cleaners' team will make your spa look beautiful and smell fresh all the time. A regular scrub of the floors and cleaning of your mats and equipment will make a great difference in protecting your customers' health.

Same Day Cleaning

Upon request, we can arrange the same day cleaning for your gym, where our cleaners will get your fitness centre cleaned, disinfected and sanitised within the same day. Just give us a heads up at least a few hours before!
Unless you clean your carpet, it will go on collecting dirt, which will grow into stains and mould when constantly ignored. With Clean Group Carpet Cleaning Company Melbourne, you can schedule regular carpet cleaning in Melbourne at your residence or office to make and keep your carpets clean from harmful agents. Our certified cleaners have the ability and resources to remove any kind of stains from your carpets.
Why Choose Clean Group for Gym Cleaning Melbourne
At Clean Group Gym Cleaning Company Melbourne, our cleaners are ready to take any challenge when it comes to gym cleaning. So, whatever you need, they are equipped to handle it in a professional manner and to 100% satisfaction. We combine the best cleaning practices with top industry standards to ensure best-in-class gym cleaning services for all our clients in Melbourne.
If you are worried about the safety of your gym members or privacy of your things, don't. We are a trusted gym cleaning agency and have been in business for many years. You can ask our clients for more.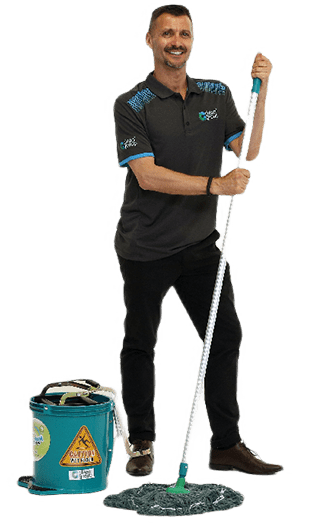 Experienced Company
Having over 20 years of experience in gym cleaning, we have a distinct edge over other cleaning companies in Melbourne. Our vast portfolio containing hundreds of clients in different industries means you can trust Clean Group Melbourne.
Trained Staff
The cleaning staff at Clean Group Melbourne is trained in many things, including top cleaning approaches, use of modern cleaning machines, discipline and punctuality in cleaning, among other things. They are trained not to disappoint you
Tailored Services
We are willing to offer tailored gym cleaning services Melbourne if you have any specific needs or would like to share some cleaning instructions with our team.
High-quality Products
We only use top quality and eco-friendly products that require less use of water and chemicals. We are doing our bit to protect the environment while ensuring the safety of your gym members.
State-of-the-art Cleaning
Our best cleaning techniques combined with state-of-the-art cleaning machines ensure complete, safe and quality cleaning of your premises.
Best value for your money
Among other things, our gym cleaners are trained to give you the best possible gym cleaning services for complete satisfaction. We will design your package such that you get the best (always more) value for your money.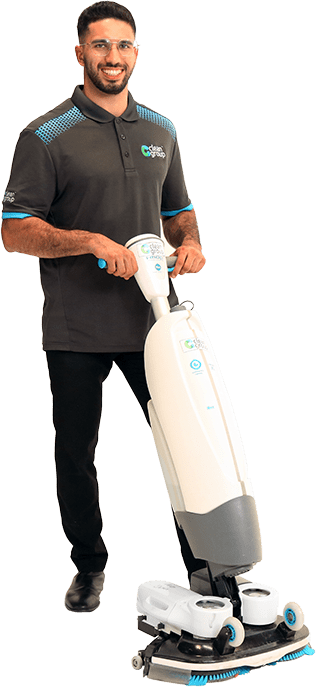 What the Team at Clean Group Melbourne Offers
If you are seeking a reliable and committed gym cleaning services in Melbourne, Clean Group Melbourne is your best choice. Our team of cleaners is able to offer a tailored cleaning solution according to your specific cleaning needs.
From top to bottom, gym floors, mats and equipment, we will do a complete cleaning of your gym and maintain a healthy and refreshing environment for your members. Our gym cleaning package includes, but is not limited to:
Gym floor cleaning

Exercise equipment cleaning

Gym mat/carpets cleaning

Emptying & cleaning of bins

Cleaning of common areas

Toilet cleaning

Restocking all supplies

Grout & tile cleaning

Disinfection & sanitation

Window cleaning

Air vents cleaning

Air refreshing

Removal of sweat odours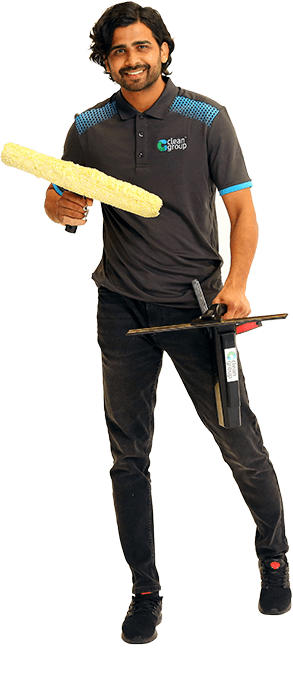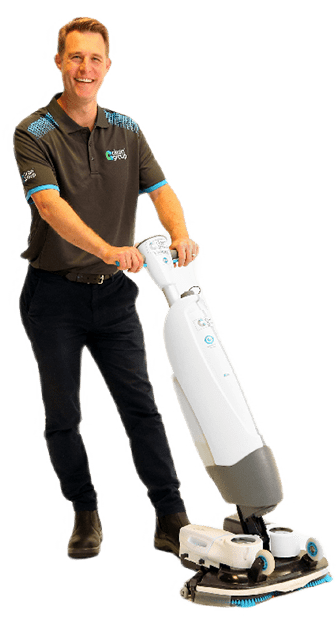 Why Your Gym Needs Regular & Professional Cleaning
A gym is like a place of worship for fitness enthusiasts, bodybuilders and those looking to get a better body and health. But when your fitness centre is not clean or hygienic or not regularly disinfected for sweat and bacteria, you not only risk the health of your members but also improve the risk of spreading infectious diseases. To avoid that and to ensure a clean and fresh environment for your club members, get your gym cleaned and sanitised regularly. This will
Help maintain a healthy environment for your gym members
Help you attract new members in a sparkling gym
Help retain your existing members by ensuring complete health safety
Increase the productivity of your gym members through clean and modern premises
Help remove bad odour and chances of infection
Upon receiving your appointment confirmation, we will assemble a team of our best cleaners for your job, instruct them with your requirements and prepare them with cleaning tools and supplies. They will visit your office as per the schedule and do the cleaning job as needed by you.
We Guarantee Results!
While most other cleaning companies will only make promises, but not give you the results up to your satisfaction, we at Clean Group Melbourne value our customers too much to make than unhappy in any way. We help you trust us by offering a unique performance guarantee, where you can always report a matter back to us if you are not satisfied or happy with the result.
We know you won't need to use it though because our cleaners are already trained in giving you satisfactory and up to the mark cleaning results and do quality checks from time to time.
At Clean Group Melbourne, we offer complete gym cleaning services, and nothing less!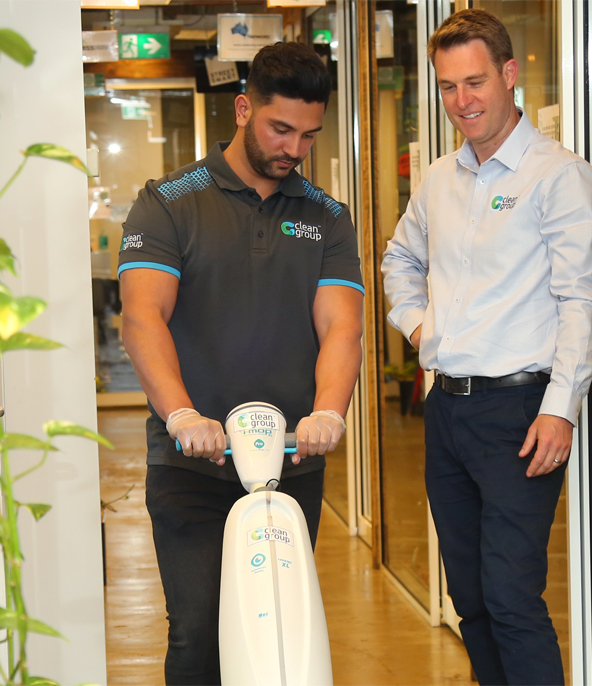 Frequently Asked Questions
---
Clean Group offers a wide selection of cleaning services you can choose from. Starting with routine cleaning, carpet cleaning, internal-external window cleaning, office cleaning, gym cleaning, childcare cleaning, medical centre cleaning, school cleaning, and the list goes on. Just check our website to know more.
The cost will depend on how much time, how much material, and what type of equipment needed for a cleaner to perform the cleaning that is required for your business. Our friendly sales managers can do a free onsite visit to determine the best price and cleaning program for your premises. Call us now on
Clean Group cleaners are all professional, reliable, and well-trained. We only employ full-time cleaners. This ensures that the cleaners are committed to high cleaning standards.
Absolutely! We are fully insured. Certificate of our insurances will be mailed to you with our quotation so you can have peace of mind.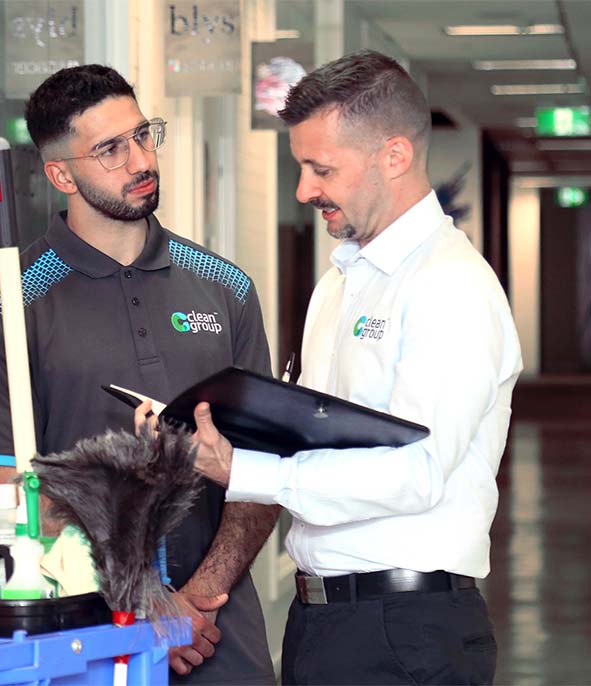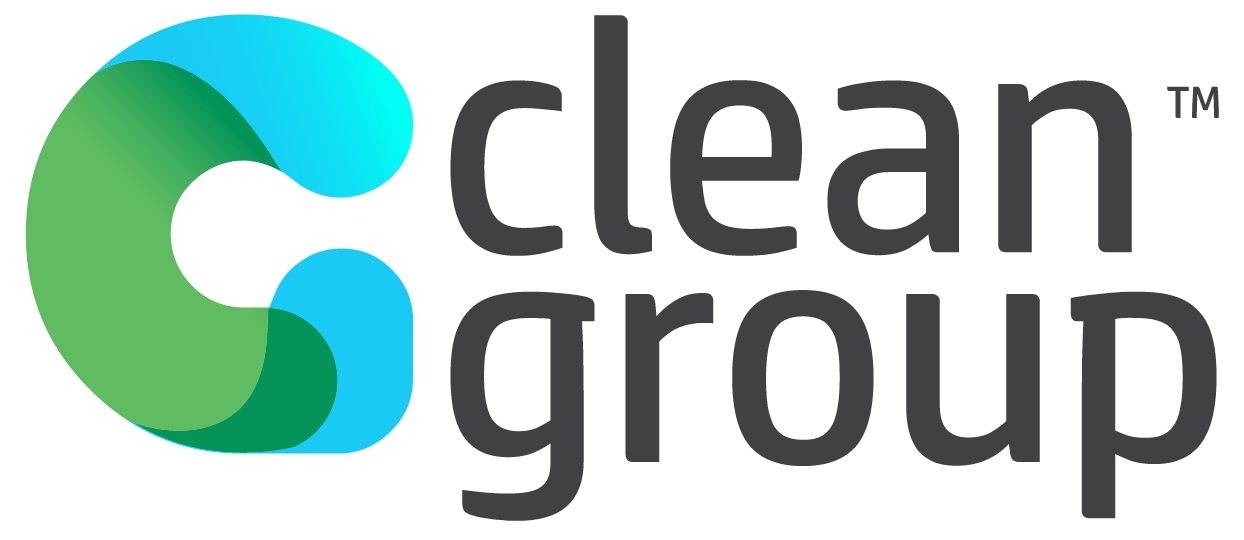 | | |
| --- | --- |
| CEO: | Suji Siv |
| Team Size: | 70+ |
| Services: | Commercial COVID Cleaning, Warehouse COVID Cleaning, Medical Centre COVID Cleaning, Childcare COVID Cleaning, Strata COVID Cleaning, Vehicle COVID Cleaning |
| Contact: | (02) 8188 9018 |
| Email: | [email protected] |