Commercial Cleaning Hornsby

Office Cleaning Hornsby - Clean Group Hornsby

Clean Group is the most trustworthy commercial cleaning company in Hornsby, New South Wales. Our holistic and customised solution to office cleaning knows no equal. With us, you never have to worry about the cleanliness and aesthetics of your business place again.

We offer complimentary and non-obligatory consultations with a site inspection. We also provide a specific quote, instead of a generic or a speculative one. This quote will be subject to review once the scope of our services becomes more lucid.

If you're looking for a one-stop solution to all your commercial cleaning needs, Clean Group is only one call, email or online enquiry away. We provide a non-obligatory site inspection, free consultation and accurate quote for commercial cleaning office cleaning Hornsby services you require.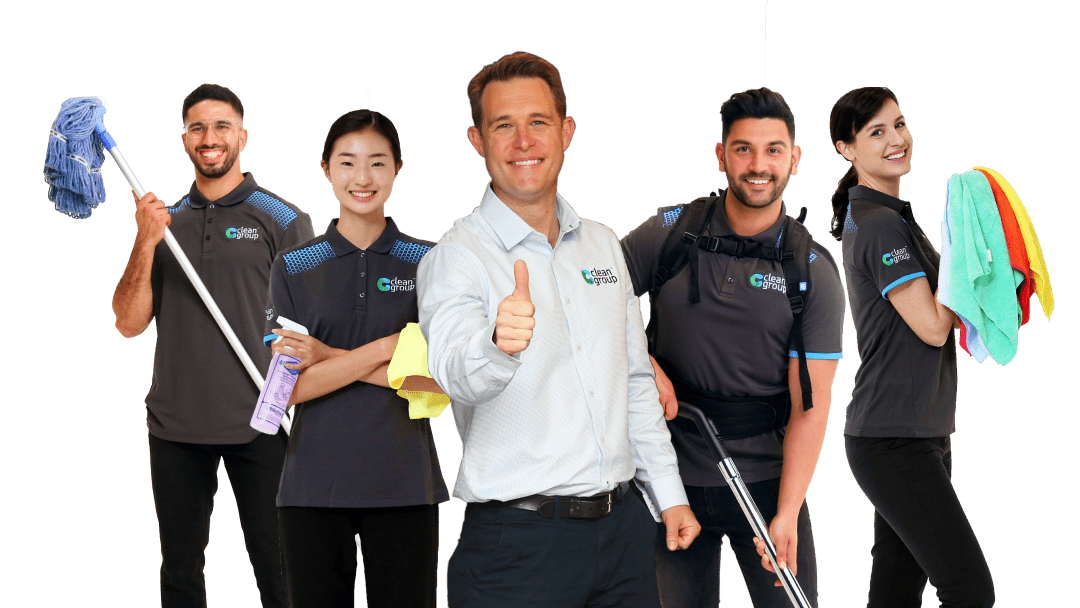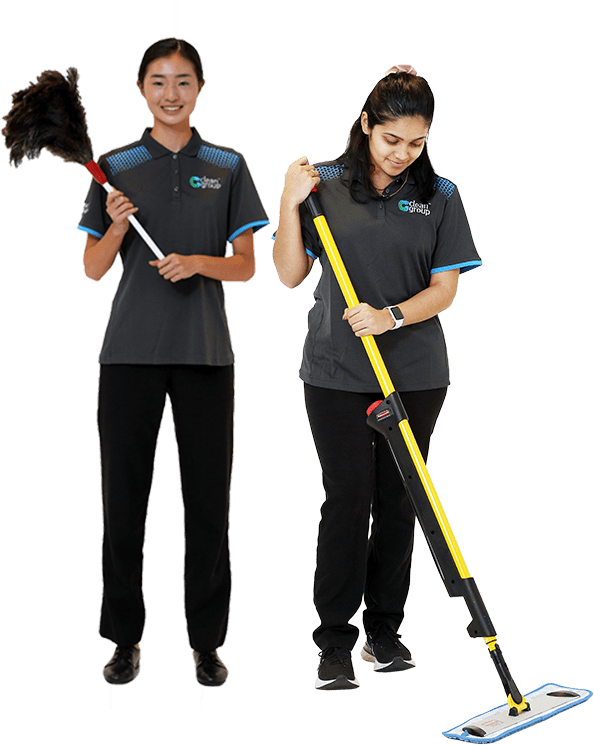 Holistic Commercial Cleaning
Clean Group's holistic business cleaning solutions cover everything. We can clean both the exteriors and interiors of a building including glass and siding façade, floors and stairs, lobbies and elevators, functional areas and host rooms, kitchens and pantries, washrooms and utility areas, driveways and parking lots, landscapes and a myriad of instalments you might have in the building. We also specialise in carpet and upholstery cleaning, as well as the cleaning of technical infrastructures like computer hardware or lighting fittings.
We have many years of expertise in cleaning all types of business centres, from restaurants and hotels to government buildings and health care centres, schools, malls and all sorts of retail establishments. It is our holistic approach that has made us the most dependable brand we are now today. We are trusted by a variety of clients from small businesses, medium enterprises and large organisations.
Clean Group's Bespoke Approach to Commercial Cleaning
There are two main strategies in commercial cleaning; generic and bespoke. A generic strategy is a formulaic method used across all types of commercial properties. It does not take into consideration the client's specific needs or cleaning issues.
A bespoke strategy, on the other hand, does the exact opposite. It takes into account the unique needs of an industrial property, which are determined by the type of business being run inside it. Between the two, adopting a bespoke strategy is obviously the wisest choice.
Clean Group excels at developing unique methods to satisfy our clients' specific cleaning requirements. Regardless of the type of flooring or the material of the carpets, the style of the upholstery or the kind of fittings installed in a given business place, we have hands-on knowledge in managing all sorts of infrastructure. We are able to simplify even the most daunting cleaning projects. Our trained and skilled cleaning staff can ensure your office or shop is in a pristine condition on any given day and at any chosen hour.
Get a Free Onsite Quote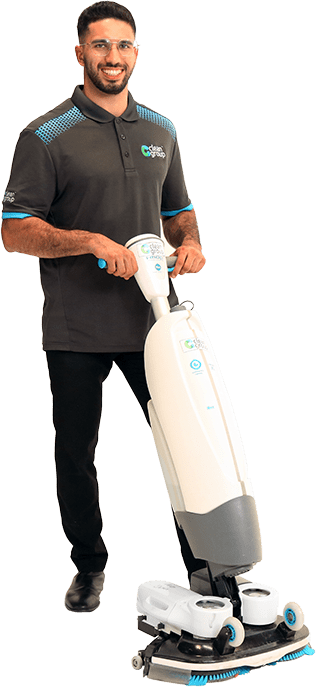 Smooth-Going Commercial Cleaning
Industrial cleaning is not in any way similar to residential cleaning. The former is more complex and extensive than the latter. One obvious reason is the size of the property.
Industrial and commercial buildings tend to be larger in size compared to residential ones. Other defining factors include the specific objects that need to be cleaned and the regularity of the cleaning routine.
Moreover, regardless of your preferred frequency, Clean Group can come up with a schedule that would not disrupt the core operations of your organisation. We can simplify commercial cleaning procedures and finish everything in a smooth manner.
You are assured we'll finish our job completely unseen, unheard, and our presence unfelt by your employees.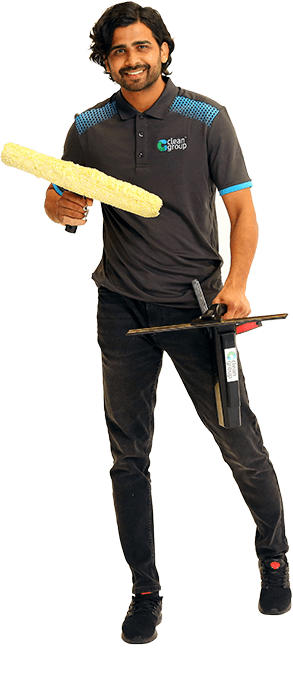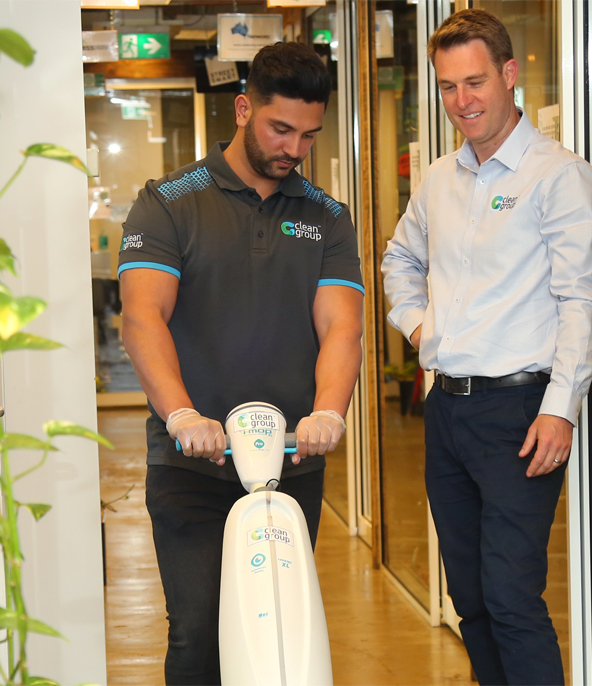 Frequently Asked Questions
---
Clean Group Hornsby offers a wide selection of cleaning services you can choose from. Starting with routine cleaning, carpet cleaning, internal-external window cleaning, office cleaning, gym cleaning, childcare cleaning, medical centre cleaning, school cleaning and the list goes on. Just check our website to know more.
Clean Group Hornsby cleaners are all professional, reliable and well trained. We only employ full-time cleaners. This ensures that the cleaners are committed to high cleaning standards.
The cost will depend on how much time, how much material and what type of equipment needed for a cleaner to perform the cleaning that is required for your business. Our friendly sales managers can do a free onsite visit to determine the best price and cleaning program for your premises. Call us now on 02 8379 8962
Absolutely! We are fully insured. Certificate of our insurances will be mailed to you with our quotation so you can have peace of mind.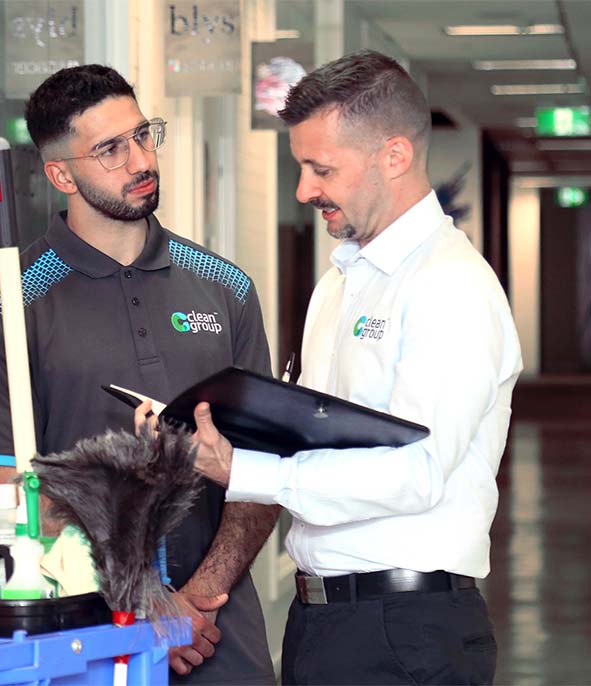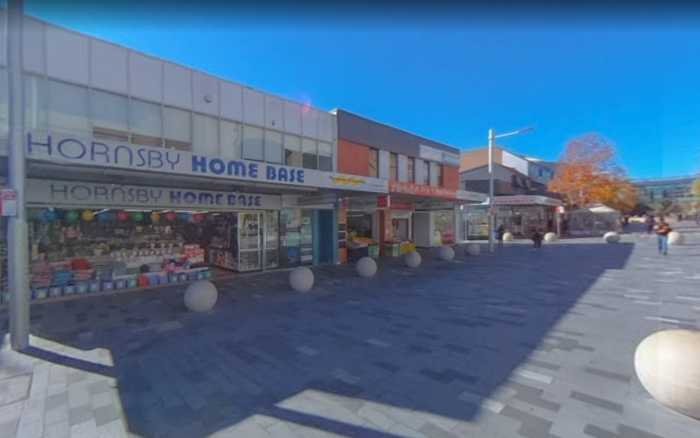 Hornsby is a commercial and residential suburb located 25 kilometres north-west of Sydney CBD. It was named after Samuel Henry Horne, a convict-turned-constable who took part in the arrest of bushrangers Dalton and MacNamara in 1830. He was granted the area in 1831 as a reward and named it Hornsby Place. The suburb used to be the traditional land of the Darug and Kurringgai people.
Although Hornsby remains a major commercial centre, it also consists of low to medium density housing located on both sides of Hornsby Railway Station. High-rise apartments have also been constructed in recent years as part of the NSW state planning policies. The policy allows medium to high-density developments along the railway area.
Click here for more information about the city of Hornsby NSW