Cleaning Services Sydney, Expert Sydney Cleaners for Daily Cleaning of your place
Daily cleaning of your property premises is important. But, the right cleaner in Sydney is easier said than done.
Are you tired of unprofessional cleaners? Looking for a reliable and long-term cleaning partner to take care of your daily cleaning in Sydney? Contact us today.
We are Clean Group Sydney - a full-service facility & workplace cleaning company based out of Sydney and providing daily cleaning services to hundreds of local businesses, workplaces, stores, gyms, childcare centres, schools, health clubs, and more.
Our daily cleaners in Sydney will routinely clean your premises before your workplace/store timing, making sure a healthy, fresh and clean environment for your workers and customers.
All our cleaners are experienced and trained professionals with police verification. They are always on time and will offer you complete peace of mind with 100% satisfactory cleaning results.
For all your daily cleaning needs, call Clean Group Sydney today!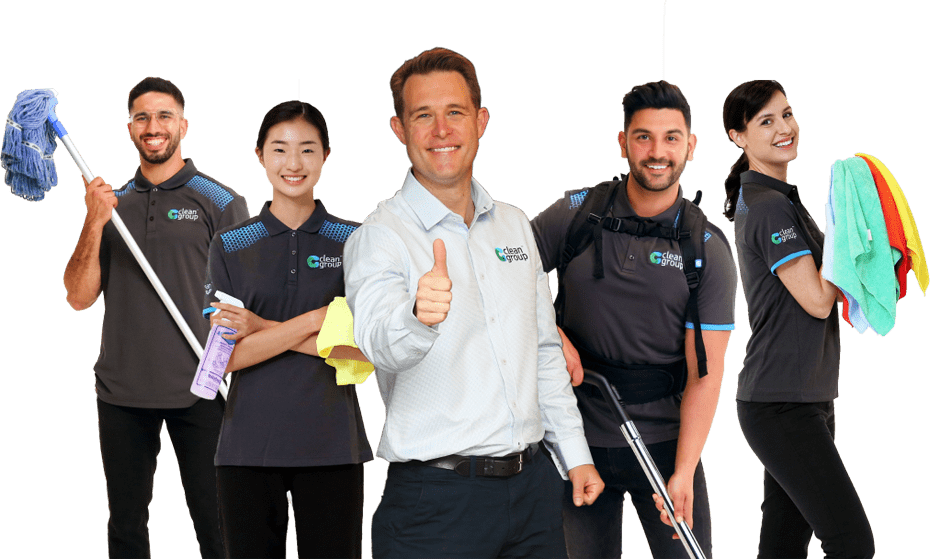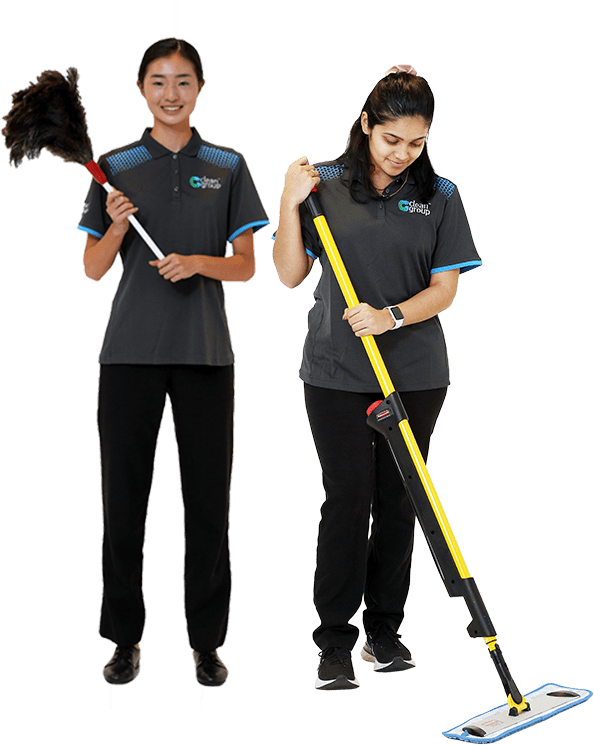 Why Daily Cleaning of property Premises is Important in Sydney
Most business premises, such as retail stores, workplaces, movie halls, hospitals and care centres, remain open for the better part of the day. And during this period, they might invite a lot of people, including customers, workers, clients, visitors, etc. to their premises, who might bring along with them a lot of dirt, dust and germs. It's natural for a place to get dirtier with time and without proper and regular cleaning.
Daily cleaning of property premises is important not only to make the place look clean but also to take care of germs and bacteria that might have accumulated there over time. Some types of stains, including oil, grease, blood marks, coke spills, etc. will be more difficult to remove as they age. So, it's both wise and affordable to take care of these stains as soon as they occur. Our daily cleaners in Sydney can take care of that.
Daily Cleaning is often associated with the health of people. The more and better clean your premises are, the healthier your employees and customers will be, leading to more productivity and business.
We can take care of all your daily property cleaning needs anywhere in Sydney. Our cleaners have a keen eye for detail and will look at and clean areas that no other cleaners will. We will remove cobwebs, dust your furniture, vacuum your carpets and even remove dirt from behind, under and top of heavy articles.
Schedule a cleaning service today.
Get a Free Onsite Quote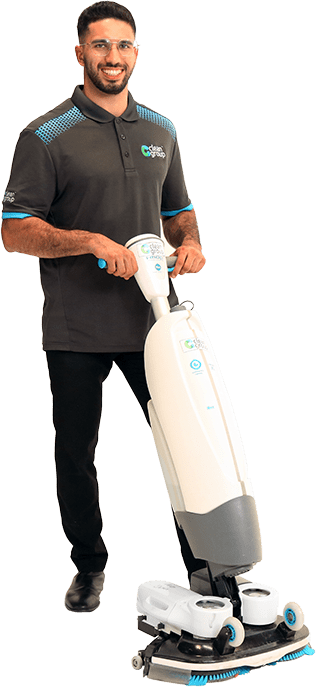 Clean Group Sydney for Experienced Professional Thorough Daily Cleaning Services in Sydney
For over 20 years now, Clean Group Sydney has been helping local businesses keep their premises clean, fresh and safe through professional and results-driven cleaning services. We understand how important it is for you to keep your employees and people safe while making great impressions on your business visitors, which is why we provide complete daily cleaning services & solutions in Sydney through a team that has been trained to provide exceptional services consistently. Our cleaners are always on time and usually finish their cleaning duties even before your workplace starts, so you need not to worry about any disturbance to your work.
We take care of your daily business cleaning requirements so that you can focus on other important tasks and your employees can work in a fresh and germ-free environment.
We at Clean Group Sydney specialize in offering personalized and flexible daily cleaning services in Sydney to all our clients, irrespective of their property type and size. Your particular cleaning plan will be prepared to address your specific cleaning needs, concerns and goals. Our team comes with a dedicated project manager who will see to the performance of the cleaners as well as ensure you get the best results with cleaning that meets your expectations.
To know more or to book a cleaning appointment, call us today.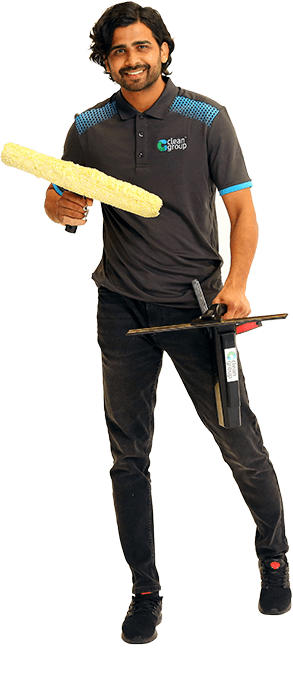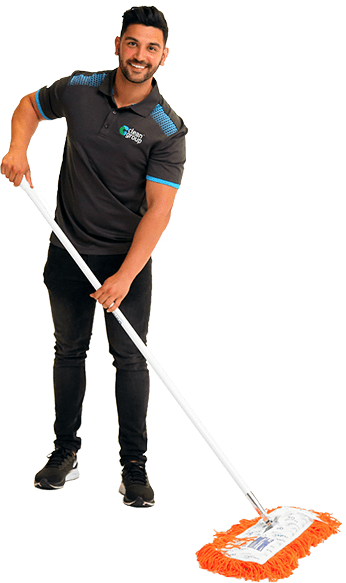 Daily facility & workplace Cleaning Services Sydney by Clean Group Sydney
Clean Group Sydney provides a complete range of daily cleaning services to cover all aspects of your workplace & property cleaning needs in Sydney.
Daily workplace Cleaning

Let us take care of your daily workplace cleaning needs in Sydney. Our cleaners will be on time and in & out before you know it, leaving your workplace clean, fresh and more creative than ever.

Daily property Cleaning

For all your daily facility cleaning needs, remember us. Call our free helpline to request a daily property cleaning service for quick & efficient cleaning of your premises in no time with a guarantee.

Daily Medical Cleaning

We provide comprehensive medical cleaning solutions and services to our clients on a daily basis. Call us for safe and 100% guaranteed daily cleaning of hospital, clinic, lab or medical centre.

Daily Gym Cleaning

Keep your gym clean and attractive and your gym members safe with our highly efficient & affordable daily gym cleaning services in Sydney. Cleaning of equipment, changing rooms, toilets all covered.

Daily School Cleaning

Keep your school children, teachers and staff out of harm's way with thorough and routine daily school cleaning services from Clean Group Sydney. Safe & guaranteed cleaning by police-verified cleaners.

Daily Childcare Cleaning

Hire professional and certified cleaners for daily cleaning of your childcare centre & care homes in Sydney. Fully trained childcare cleaners with certification and insurance for safe & high-quality cleaning.

Daily Retail Cleaning

Don't have time for daily cleaning of your retail store, shopping centre? Outsource expert retail cleaners from Clean Group Sydney for daily cleaning of your retail premises with safety and quality.

Daily workplace Disinfection

We now provide complete disinfection cleaning solutions & services to property owners, including workplaces, schools, medical centres, strata, retail, childcare, gym, etc. all across Sydney.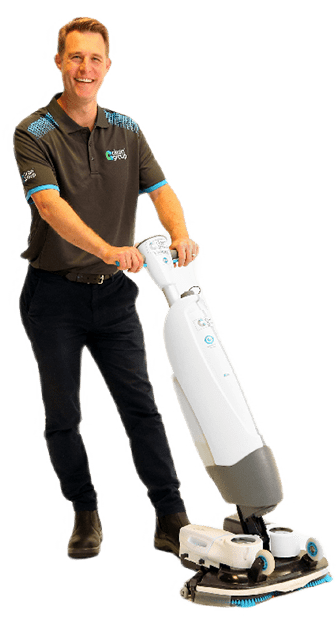 What Is Included In
Daily facility/workplace Cleaning in Sydney?
The main purpose of daily cleaning is to remove dust, dirt and debris from your premises and make the place ready for the day. Our daily cleaning services in Sydney include:
Vacuuming & mopping all hard floors, surfaces and carpets around the place

Dusting hard surfaces and objects

Emptying and cleaning dustbins and replacing the liners

Disposing of garbage

Cleaning and disinfecting toilet seats, washbasins, taps, etc.

Disinfecting and polishing bathroom mirrors

Restocking bathroom supplies, toilet paper, hand towels, etc.

Using natural cleaners to wipe down windows, doors and light switches

Cleaning cupboards, drawers and blinds

Using microfibre cloths to wipe down water taps, kitchen slab, desks, chairs and sink

Cleaning and disinfecting workplace lifts

Cleaning the kitchen area, removing dirt & cobwebs, wiping down machines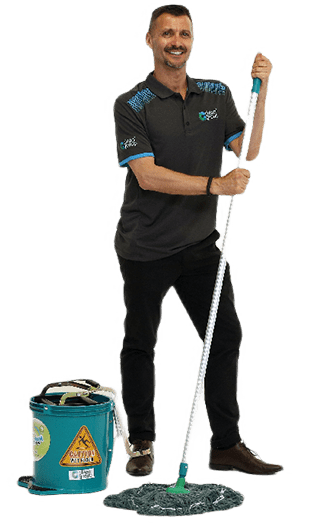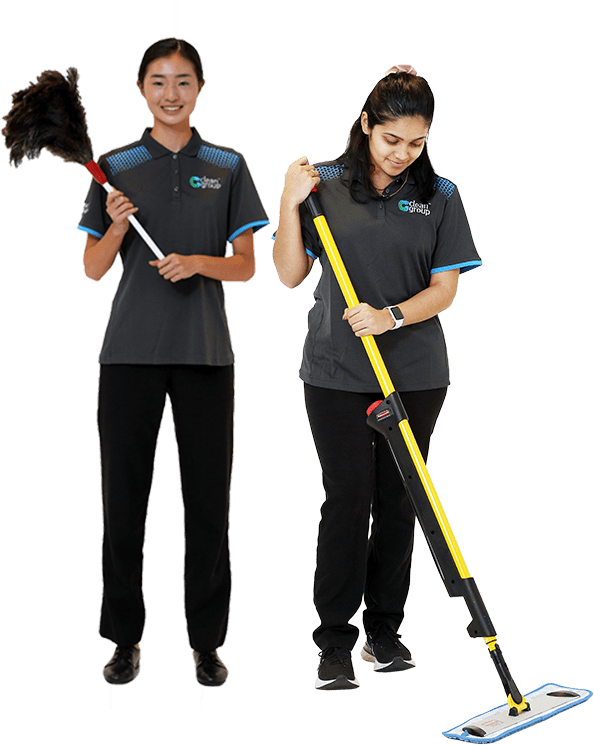 Why Choose Clean Group Sydney for Daily Cleaning in Sydney
If you are looking for a reliable, expert and professional daily cleaning company that can offer consistently great service at an affordable price, you've found it.
At Clean Group Sydney, we take pride in being the #1 choice of hundreds of local businesses for the routine cleaning of their premises. Schools, workplaces, retail stores and medical centres that need daily cleaning trust our cleaners to do a good job with timely delivery. We have a reputation of being true to our word, always, and a long history of providing outstanding cleaning results to businesses of all types and sizes.
Our Sydney cleaners in Sydney are highly experienced and passionate individuals. They have a keen eye to determine the individual cleaning needs of a property and the ability to prepare and execute a cleaning plan to not only meet but exceed your expectations. Unlike your regular cleaners that often overlook areas such as corners, behind the sofa and the top of wardrobes when cleaning your workplace, our team is very thorough and will clean everything from top to bottom. This also includes re-organising your place to make it look better, tidier and attractive.
Using only industry-leading and eco-friendly cleaning products, we can cater to all your daily cleaning needs for properties in the industrial sectors. We have the resources and personnel to clean properties of all sizes and types and anywhere in Sydney. Call us today to book a daily cleaning service in just 60 seconds.
Get a Free Quote
Our Service Areas
Clean Group Sydney provides cleaning services in all 650+ suburbs of Sydney, including the Central Business District. We have experience in cleaning a large variety of property & industrial premises. So, no matter the size or type of your facility or where you are located in Sydney, we can provide the best office cleaning solutions to meet your expectations.
Having a full-time, in-house team of cleaners and all the industry-leading resources at our disposal means we can instantly cater to your cleaning needs no matter the type or location. Our company van can easily carry the machines and equipment our cleaners would need to thoroughly clean your place. No matter which Sydney suburb or location your business is in, we can get to your place in no time and clean your workplace/property building in a totally professional way.
Contact us to know about the availability of a daily cleaning service in your location.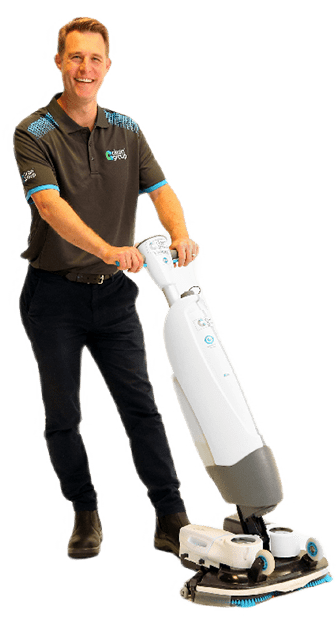 Workplace & Property Cleaning Specialists For
High-quality Daily Cleaning Services in Sydney
Clean Group Sydney specialises in offering premium quality daily cleaning services at affordable prices to our clients across property, retail and workplace industries in Sydney. With over 20 years of experience in cleaning properties, both large and small, all over Australia, we can cater to any type of cleaning need, irrespective of the size, type or location of your workplace.
From maintaining large warehouses to cleaning multi-storey strata buildings and providing daily cleaning service to workplaces and retail stores across Sydney, there is no job too big or small for us. So, whatever your cleaning needs are, we've got the right team to take care of it.
To start it, we would first like to inspect your facility for its cleaning needs, based on which our manager will prepare a tailored plan and quote to fit your cleaning requirements. Our team will work diligently to meet your cleaning expectations and goals using eco-friendly, safe and efficient products.
Besides regular daily cleaning services, we also provide specialised cleaning services including end of lease cleaning, after builders cleaning, in-depth carpet cleaning, pressure washing, and same-day/emergency cleaning services in Sydney.
Regardless of your property's cleaning requirements, we'll always provide the best daily cleaning services in Sydney using top quality & safe products and with a 100% satisfaction guarantee.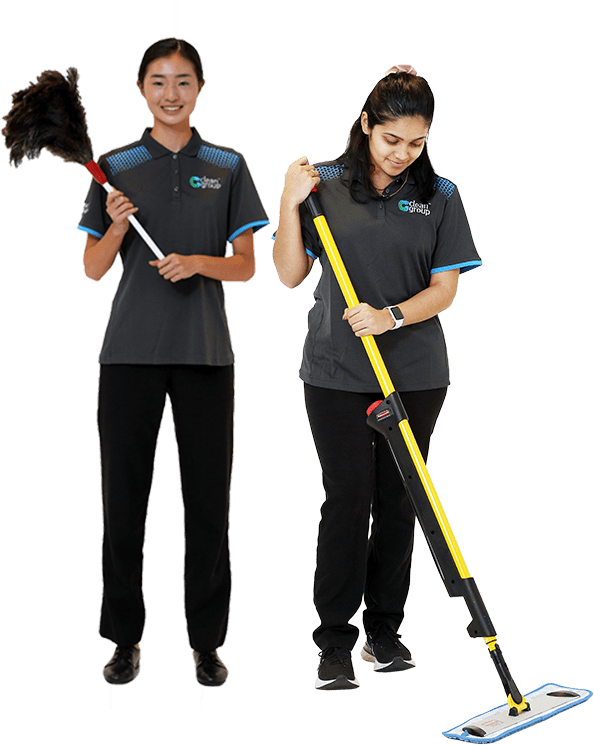 What Makes Clean Group Sydney Stand Out
With so many cleaning companies and options out there, you can get easily confused as to which option is the right for your cleaning requirements and budget. Here, let us make the job easier for you. Here are a couple of things that make Clean Group Sydney a better, stronger and more reliable provider of daily cleaning services in Sydney
.
20+ Years Experience We have a collective experience of more than 20 years in property cleaning, which makes us uniquely qualified to understand and cater to the different cleaning needs of different businesses in Sydney.
Quality Guaranteed Unlike other companies, we do not fake promises. We are as honest and transparent as a company can get and are committed to offering the highest level of quality cleaning to all our customers everywhere.
Professional Cleaners All cleaning projects are handled by our in-house, full-time team of professional, experienced & trained cleaners who have been police-verified and fully insured to offer the highest quality cleaning with utmost safety.
Eco-friendly Cleaning To keep your people safe and your workplace environment fresh, we will use high-quality cleaning products that are certified green, eco-friendly and non-toxic. The best cleaning products for the safest results.
Book Online And now all our users get the convenience to book a cleaner online in under one minute through our fast & easy online cleaner booking system. Book a cleaner anytime from anywhere for all your needs.
24*7 Support In addition to premium quality cleaning from our highly experienced daily cleaners in Sydney, you also get access to our friendly support staff for quick & efficient resolution of all our queries, complaints and cleaning requirements.
If the job is too dirty for you, we'll do it happily!
Cleaning has been regarded as one of the most difficult jobs in the world. Why? Because it's not easy to consistently clean with good results. Places like workplaces, retail stores and strata buildings are the most difficult to clean and will take a lot of time. It usually takes a team of professional and highly-trained daily cleaners in Sydney to clean such property places to the level that meet clients' expectations.
Most of the workplaces and complexes, get heavy foot traffic throughout the day. That combined with the rush of many people in the same place, doing their jobs, eating, talking, smoking, etc. is more than enough to make your workplace atmosphere bad. Proper and thorough daily cleaning with attention to detail is essential to maintain a fresh workplace environment. Our expert cleaners can actively take care of your routine workplace/property cleaning needs for any type of property anywhere in Sydney.
Whether you are looking for basic daily cleaning of your workplaces or need special, in-depth cleaning after a party or event, we can offer the best cleaning plan at the lowest price in the market. All standard cleaning packages include bathroom cleaning, toilet cleaning, basic kitchen cleaning and disinfection. For thorough cleaning packages, we also provide deep scrubbing, stain removal, carpet cleaning, equipment cleaning and other related services.
Contact us to know more or to schedule an appointment today.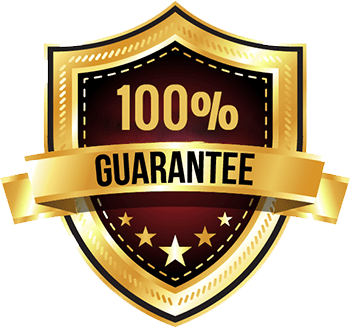 Professional Daily Cleaners Sydney
Just One Call Away!
Your search for a reliable and experienced daily cleaner in Sydney ends here. We have the best professional, trained and police-verified cleaners whom you can hire for any and all of your workplace & property cleaning needs anywhere in Sydney.
To book a cleaner now, fill in the form below with your details and cleaning requirements. We'll call you back to arrange an on-site inspection of your premises at your preferred time. The cleaning quote we give is FREE of charge and can be modified to fit your special needs. It's a complimentary service with no obligation to hire. Yet, we recommend it if you are looking for a superior cleaning service at an affordable price.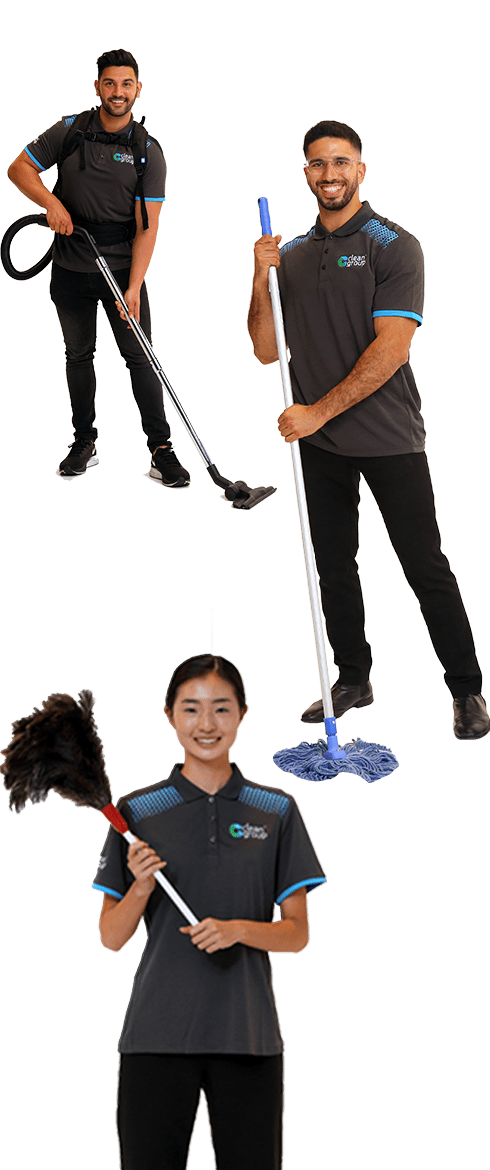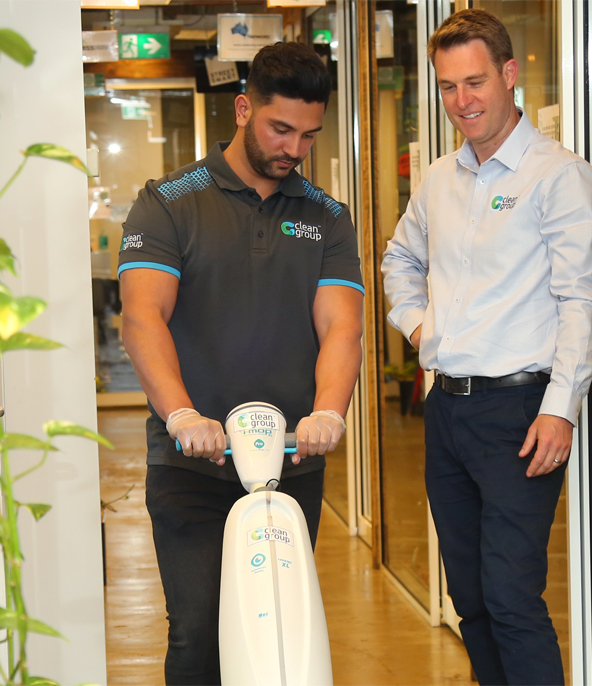 Frequently Asked Questions
---
Clean Group offers a wide selection of cleaning services you can choose from. Starting with routine cleaning, carpet cleaning, internal-external window cleaning, office cleaning, gym cleaning, childcare cleaning, medical centre cleaning, school cleaning, and the list goes on. Just check our website to know more.
The cost will depend on how much time, how much material, and what type of equipment needed for a cleaner to perform the cleaning that is required for your business. Our friendly sales managers can do a free onsite visit to determine the best price and cleaning program for your premises. Call us now on (02) 8859 8938
Clean Group cleaners are all professional, reliable, and well-trained. We only employ full-time cleaners. This ensures that the cleaners are committed to high cleaning standards.
Absolutely! We are fully insured. Certificate of our insurances will be mailed to you with our quotation so you can have peace of mind.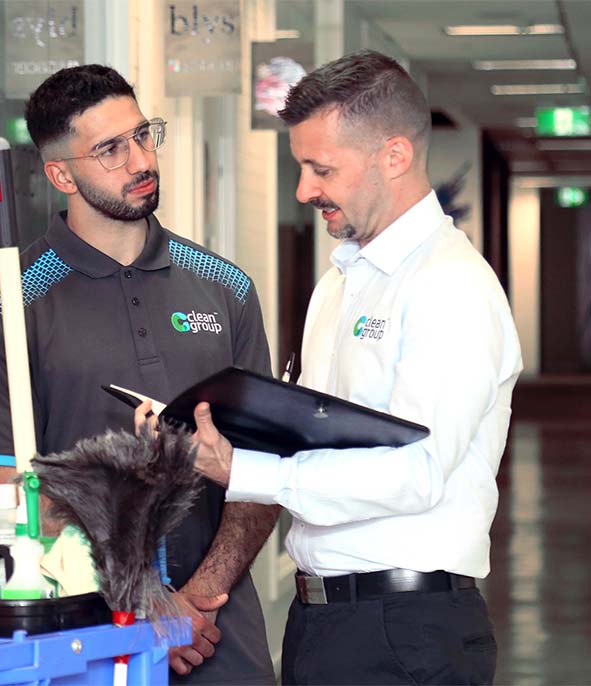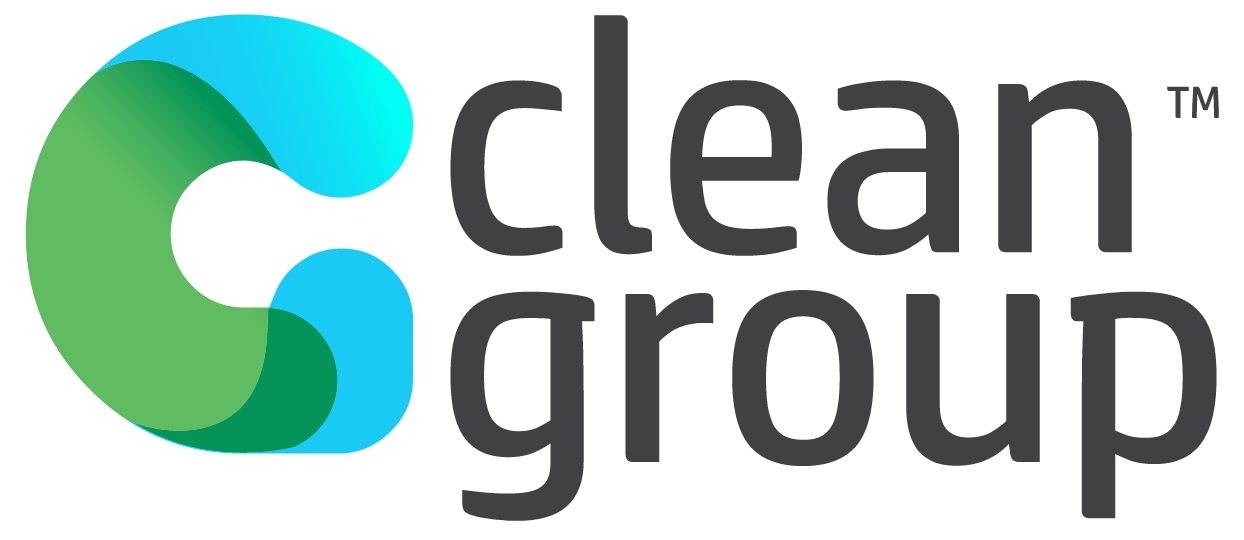 | | |
| --- | --- |
| CEO: | Suji Siv |
| Team Size: | 70+ |
| Services: | Commercial COVID Cleaning, Warehouse COVID Cleaning, Medical Centre COVID Cleaning, Childcare COVID Cleaning, Strata COVID Cleaning, Vehicle COVID Cleaning |
| Contact: | (02) 8188 9018 |
| Email: | [email protected] |