Clean Group's Unique Approach for Window Cleaning in Sydney
We take pride in being the #1 choice of businesses for professional high rise window cleaning in and around Sydney, thanks to our distinct cleaning mechanism that involves:
Window Cleaning using Hand Tools
For those who prefer the traditional office cleaners services method, we offer window cleaning Sydney services using hand tools such as Microfiber Scrubber, Squeegee handle, Magnetic Window Cleaner, Scrapers, etc. This method is ideal for the cleaning of internal windows and external windows that are easy to access.
Abseiling (High Rise) Sydney Window Cleaning
This involves the use of abseiling or rope access to clean the external windows of high rise buildings. This is a highly complex task that must only be performed by experts. Thankfully, our window cleaners have the best tools and expertise to perform abseiling window cleaning in a 100% safe and effective manner.
Water Fed Systems
Water fed or pure water cleaning is a new approach that is used by our window cleaners in Sydney to provide a spot-free cleaning and streak-free finish to your windows. It involves feeding pure, ionised water using a pole to pressure clean and rinse windows. It's effective in removing any spots and stains from the glass and provides a nice finish.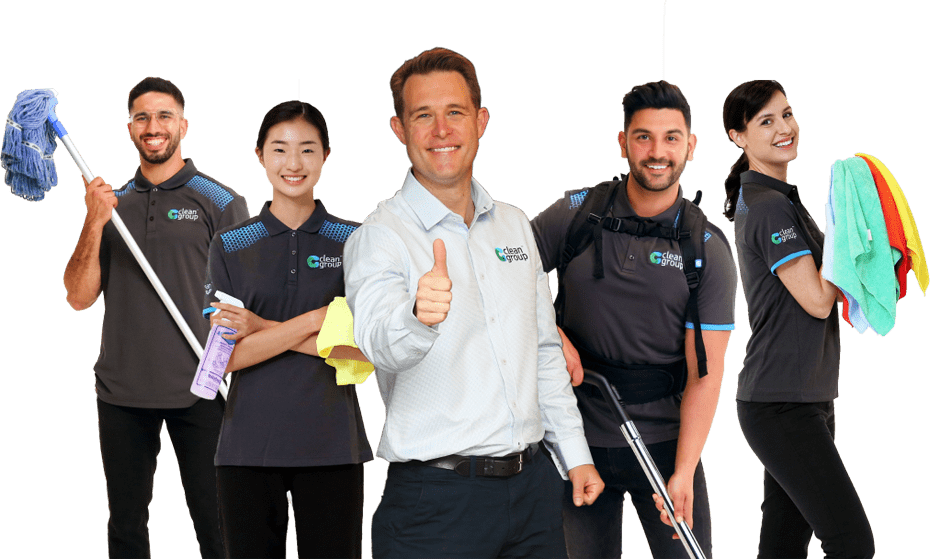 Why Choose Clean Group's Sydney Window Cleaning Sydney Services
We are Sydney's top window cleaning company with a history of highly efficient, reliable, prompt and cost-effective commercial cleaning services. Our cleaners are skilled and trained in spotless cleaning of glass windows without causing any scratch or damage. We also offer same-day window cleaning services to businesses in Sydney.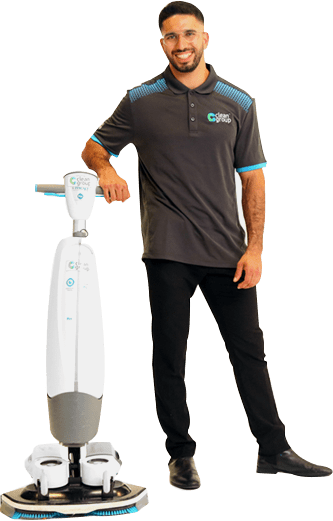 Professional & Friendly Cleaners
Our window cleaners in Sydney are highly professional and experienced individuals who just love to bring a smile on your face through efficient Sydney window cleaning. They will always be on time and will work along with you to achieve optimum results.
Chemical-free Cleaning
We avoid using any chemical-rich or ammonia-based detergents or any other harmful solutions for the cleaning of windows. Instead, we use pure, ionised water than will clean your glass windows of any dust and stains without causing any damage.
Self-contained Vans
Our cleaning vehicles and teams are fully equipped with all the supplies, tools and equipment that may be needed for spotless cleaning of your windows. This saves you time and money in buying separate equipment and cleaning products.
Safe & Reliable
Our safe and environment-friendly cleaning approach and the use of non-ammonia solutions will ensure a safe and happy place for your family or employees. We always arrive on time and are just one call away whenever you need our service.
Affordable Rates (with discounts)
To ensure everyone can avail of our best-in-class window cleaning Sydney services, we have very competitive pricing. And we charge no additional fee for cleaning on weekends, after hours and public holidays.
Same Day Cleaning Company Sydney
For your convenience, we may also offer same-day window cleaning service, where our cleaners will visit your place and clean your windows on the same day when the booking is made. The cost of such a service may be extra.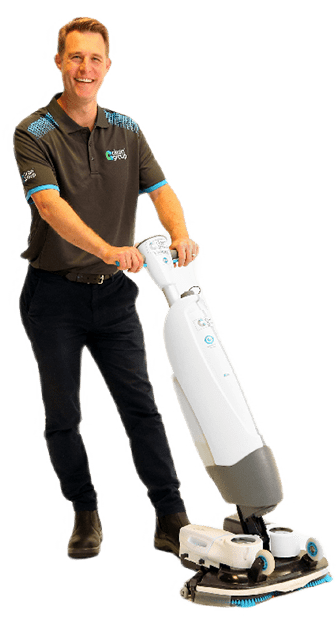 Benefits of Professional Window Cleaning Sydney
When your windows are in dire need of cleaning, you have two options - do it yourself, or hire a professional agency to clean your windows.
On the surface, it might seem like cleaning your windows on your own is a cost-effective option, but it isn't. Unless you have the expertise and skills of professional window cleaners in Sydney, you cannot clean windows with efficiency, especially in unreachable areas like high rise buildings. Professional window cleaners, on the other end, can do the job much more efficiently and at a very less cost.
Here are some other benefits of hiring a professional high rise window cleaner Sydney service.
Clean windows make your place look more beautiful.
Regular and professional cleaning of windows will keep your employees or family healthy and safe from harmful bacteria, dust, allergies, etc.
Cleaning and maintenance of windows will extend their life by keeping them safe from dirt and debris.
Clean Group's Sydney window cleaning will save you precious time.
Professional high rise window cleaners will take care of your safety while cleaning.
We bring our own cleaning tools, detergents and equipment so you can just sit back and relax.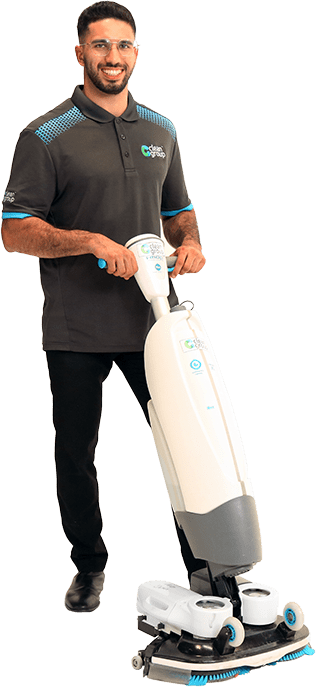 Fully Insured Professional High Rise Window Cleaners in Sydney
High rise window cleaning or rope access cleaning is a most dangerous window cleaning Sydney service that involves the use of rope access or abseiling to reach and clean the less accessible windows of, generally, high rise buildings or strata.
Our fully insured professional high-rise window Cleaners will help you maintain a clean and shiny look for your windows without causing any damage in Sydney. All our window cleaners and cleaning services are fully insured, so we take complete responsibility for any damage to your property during our work.
Why Professional Cleaning of High Rise Windows is important
If you are the owner or manager of a high-rise building in Sydney, you can understand how complex it is to regularly and properly clean your glass windows, especially the exterior part of them.
This doesn't just involve the use of highly sophisticated and quality cleaning solutions but also requires special tools to make it possible for the cleaners to easily reach the windows.
While, at the same time, it's important to keep the windows at your building clean not just as a way to make a good impression on the visitors but also to boost the morale of your employees or keep your residents happy. Besides this, regular and efficient window cleaning is important because –
It keeps your place clean and safe
It makes the building look more beautiful and impressive
The residents or tenants at your place do not miss the precious views
It helps extend the life of your windows and the building
Window cleaning by professional window cleaners will ensure that no harm or damage comes to your windows
Want professional help with all your window cleaning needs? Hire our professional Abseiling Sydney window cleaners services for outstanding results.
As a certified provider of high rise window cleaning services in Sydney, Clean Group Sydney has the best quality tools, resources and team of window cleaners in Sydney to take on every kind of Rope access commercial window cleaning job and perform it efficiently.
At Clean Group Sydney, we use only top-quality ropes and other products to ensure zero accidents and a highly satisfactory Abseiling cleaning job. Our commitment to quality, great expertise in the area, and a highly innovative cleaners' team are what make as one of the best Abseiling window cleaning companies in Sydney.
We take pride in being our client's first choice for providing efficient, safe, and completely discreet window cleaning services, where we offer professional high rise window cleaners without distributing your tenants or office employees. We have been doing this for almost 20 years now and understand the types of equipment and cleaning techniques that best suit different cleaning projects.
Besides ensuring a complete and thorough cleaning of your high rise windows through Abseiling technique, we will also report any damages or issues that our cleaners may find during the work. All our high rise window cleaners are trained in safety cleaning tactics and hold proper licenses to work on abseiling projects.
For a free on-site inspection, give us a call NOW!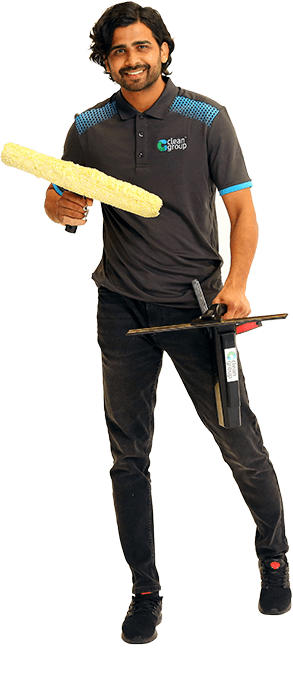 What is Included in Our
Window Cleaning Services Sydney
We provide complete window cleaning from top to bottom, including interior glass cleaning, exterior window cleaning, stain removal, washing, dusting, finishing, and more.
Our professional window cleaners in Sydney will arrive at your place and thoroughly inspect your high-rise windows for cleaning needs. To start with, they will dust and wipe the place, glass, window sills, etc. and remove the cobwebs (if any). Then, they will clean the inside side of the glass window using our best-in-class detergents and very soft squeegees.
For the cleaning of the exterior side of the windows, we use pure water which is pumped and sprayed over the glass through an extension pole, leaving your glass windows all shiny and without any dust or stains.
For our new clients and customers, we are offering a special cleaning package, including exclusive discounts and offers, which you can avail when you choose to buy a service along with any other commercial cleaning service package. For details, call us now!
Inside & Outside Window Cleaning for Your Business in Sydney
Windows are an important part of your building. Besides making the place look more beautiful, windows also protect it from threats like birds, dust, water, sunlight, etc. To ensure the long life of your building windows, it's important to get them regularly cleaned and maintained by professional window cleaners.
Now, the cleaning of Windows is not an easy job, especially the cleaning of exterior glass, which requires professional tools to ensure in-depth cleaning without any scratches or damage. Moreover, it requires proper care when doing the work. This is where our professional Sydney window cleaner can help.
Clean Group Sydney has a highly efficient and skilled team of window cleaners who will make window cleaning a breeze for your company. We can regularly and thoroughly clean the glass windows of your home or office building, removing any dust, dirt, cobwebs, bird nests, and keeping allergies away from the place.
Our window cleaners Sydneywill take care of both interior and exterior window cleaning at your place. We follow a specially designed cleaning process to achieve sparkling results. Our cleaners will bring all the required tools, supplies and machines when they arrive at your place.
For the cleaning of interior windows, they use high-quality detergents and tools, including scratchless squeegees and chemical-free cleaning solutions that will leave your windows sparkling and spotless. Besides glass cleaning, the cleaners will also remove any dust, cobwebs, etc. and deep clean your window frames, sills and ledges.
We also offer commercial window cleaning, commercial floor cleaning, commercial carpet cleaning, janitorial cleaning, commercial building cleaning, corporate cleaning, blind cleaning, upholstery cleaning, commercial pressure cleaning, aged care cleaning, hotel cleaning, shopping centre cleaning, university cleaning, bank cleaning, stadium cleaning, auditorium cleaning, showroom cleaning, retail cleaning, window cleaning, Factory Cleaning, touchpoint cleaning, hospital cleaning, and pub cleaning services to our clients.
Depending on the height of your windows, the exterior window cleaning may require the use of stepladders, abseiling or other similar equipment, which our team will bring with it. We use pure water feeding mechanism to clean the glass windows for any stains and spots and make them shine like new.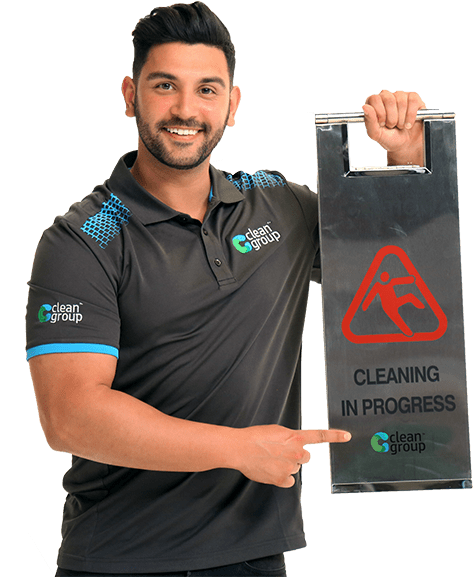 Arrange a FREE COVID-19 Clean Quote Now.
Call us today for professional COVID cleaners in Sydney!

1300 141 946
Say Goodbye To Your COVID Clean Worries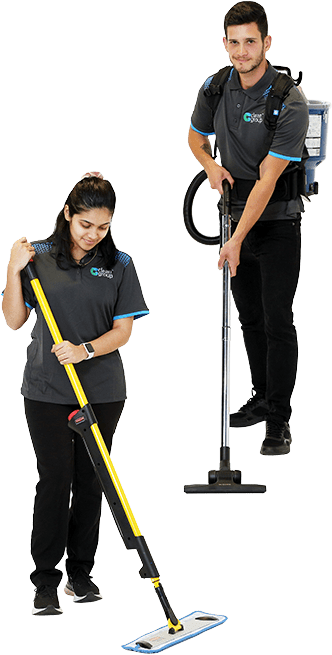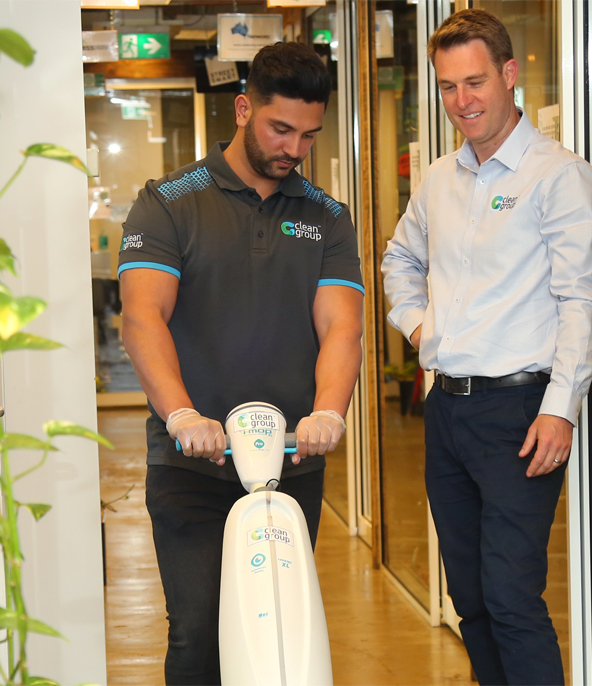 Frequently Asked Questions
---
Clean Group offers a wide selection of cleaning services you can choose from. Starting with routine cleaning, carpet cleaning, internal-external window cleaning, office cleaning, gym cleaning, childcare cleaning, medical centre cleaning, school cleaning, and the list goes on. Just check our website to know more.
The cost will depend on how much time, how much material, and what type of equipment needed for a cleaner to perform the cleaning that is required for your business. Our friendly sales managers can do a free onsite visit to determine the best price and cleaning program for your premises. Call us now on 1300 141 946
Clean Group cleaners are all professional, reliable, and well-trained. We only employ full-time cleaners. This ensures that the cleaners are committed to high cleaning standards.
Absolutely! We are fully insured. Certificate of our insurances will be mailed to you with our quotation so you can have peace of mind.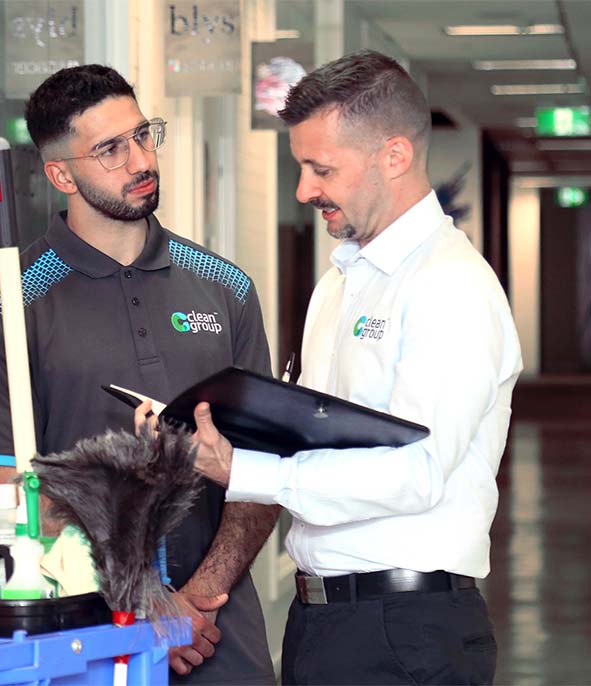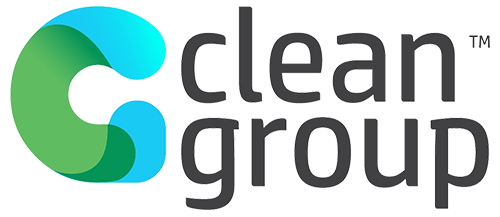 | | |
| --- | --- |
| Team Size: | 70+ |
| Services: | Commercial COVID Cleaning, Warehouse COVID Cleaning, Medical Centre COVID Cleaning, Childcare COVID Cleaning, Strata COVID Cleaning, Vehicle COVID Cleaning |
| Contact: | 02 91607469 |
| Email: | [email protected] |