Affordable Commercial Floor Cleaning Service in Sydney | Clean Group
If you own a company of any kind, you're probably familiar with the hassle of your employees walking around the rooms and halls and unavoidably spilling something on your floor. It can seem like a problem rather easy to fix, but after a while of dirty shoes and food spills, the floor surfaces start to look dirty and unappealing.
This problem can take a huge toll on your productivity and work environment. Additionally, keeping your floor dirty is unhygienic and can make your staff sick. Those are very dangerous problems that can be easily fixed if we schedule appointments with our local office cleaning company to make our floors as shiny as ever.
If you're located in Sydney, today is your lucky day. We are Clean Group Commercial Cleaning, the best commercial floor cleaning service in Australia, and we're more than happy to help you with all your floor cleaning needs. Keep reading to find out why we're the best choice for your business.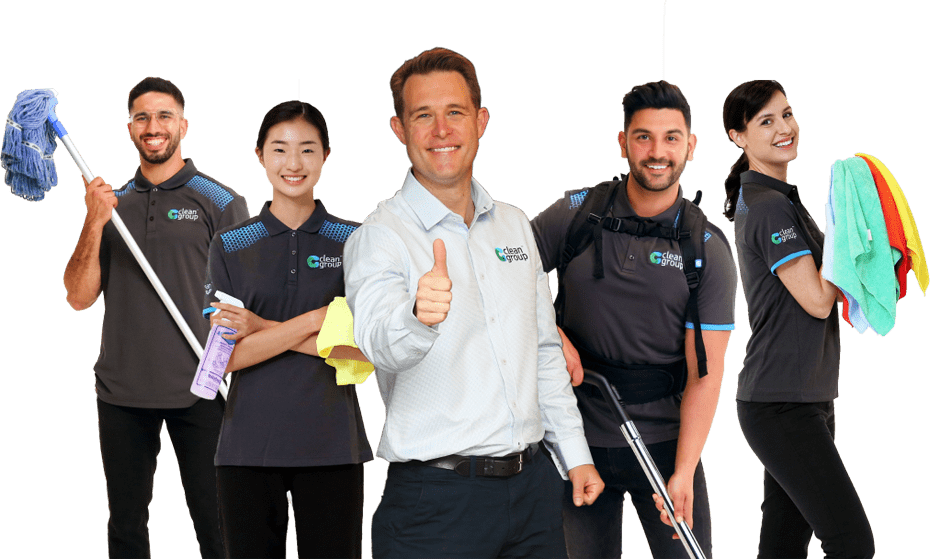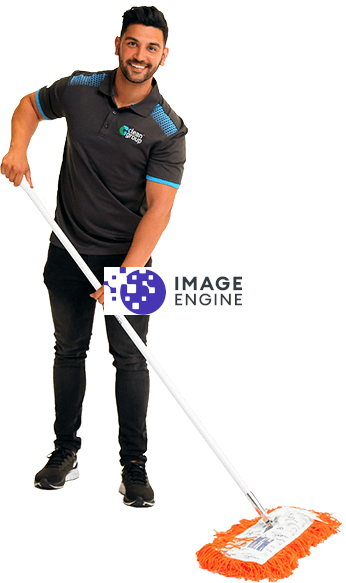 What Is Commercial Floor Cleaning?
Commercial floor cleaning is this cleaning practice done by businesses for corporations such as schools, office compounds, shopping and retail centers, and many more big buildings that require an extensive team in order to remain as tidy as possible.
The cleaning groups that offer these services have extensive teams with all the needed knowledge and floor cleaning machines to ensure a high-quality cleaning and disinfecting of all floor surfaces. Floor cleaning can be a very time-consuming task, but hiring one of these companies can ensure you that the job is done at the right time, while also saving you some cash.
We also offer commercial window cleaning, commercial floor cleaning, commercial carpet cleaning, janitorial cleaning, commercial building cleaning, corporate cleaning, blind cleaning, upholstery cleaning, and commercial pressure cleaning, aged care cleaning, hotel cleaning, shopping centre cleaning, university cleaning, bank cleaning, stadium cleaning, auditorium cleaning, showroom cleaning, retail cleaning, window cleaning, factory cleaning, touchpoint cleaning, hospital cleaning, pub cleaning services to our clients.
Benefits of Commercial Floor Cleaning
Although you probably know some of the benefits that come with commercial floor cleaning, you should know that it can make much easier this huge task of cleaning your building's floor. This can give you a lot more free time to focus on your actual job.
Furthermore, it is our job to make sure that your staff and customers stay healthy. This can be done through deep floor cleaning and disinfecting. However, two of the main benefits we want to resalt are the following.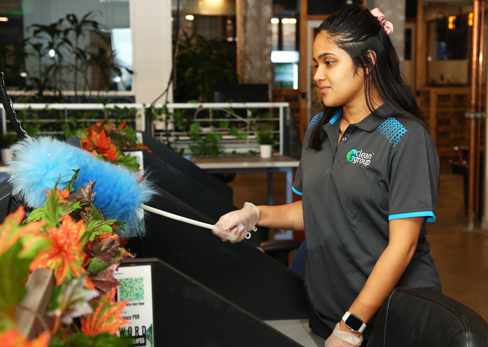 Improve Your Work Environment
This is something that can affect both your staff and your customers. If your employees are surrounded by a dirty environment, their productivity and wellbeing are likely to spike down. On the other hand, no customer is comfortable buying goods from a dirty store.
If you want to make sure you get a good return of investment from your business, your staff's productivity should always be at its highest, and your customers should feel welcome to buy anything that you're offering. The least you can do to achieve this is to provide them with a clean working environment.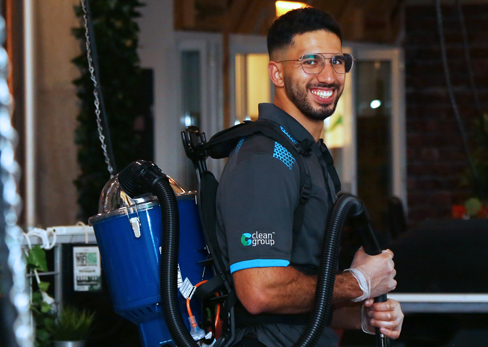 Save Money
Even though commercial floor cleaning services don't come cheap, they help you save money in the long run. It is going to be much more expensive having to replace stained floors than establishing a cleaning routine with your local cleaning group. In addition, if we consider the increase in productivity previously mentioned, your total profit is also going to increment. This is why commercial floor cleanings are such an essential investment for any business.
Types of Floor Surfaces That Can Be Cleaned
Basically, all types of floorings can be cleaned. Nonetheless, there are some of them that tend to be more popular among businesses. In addition, these floors have specific cleaning methods that should be used to give the high-quality results that we're looking for. If you don't see your type of floor in this list, feel free to contact us and our specialized team to walk you through the process for your specific floor.

Hardwood Floor
Having a hardwood floor can be extremely beautiful, but if you want it to last for a really long time, you need to take good care of its wood. Otherwise, it could grow moss or break and cause injuries to the people that work with you. In order to clean it, you are going to need a good combination of vacuuming all the dust, mopping it with your favorite disinfectant, and polishing it to provide a beautiful finish.

Laminate Floor
A laminate floor can look as great as a hardwood floor, but it is much more delicate and should be treated with all the possible care in the world. The best way to clean it is to opt for a damp or dry cleaning. Nonetheless, you should be aware that the best way to make this floor look as great as possible is to take care of it and not use too much pressure.

Ceramic Tiles
Ceramic tiles are one of the most resistant types of flooring, but they can get very disgusting over time. In order to clean them, we are going to use our heavy-duty floor cleaning machines and the best floor scrubber we can find. These elements are sure to remove all the grime that might be staining your tiles.

Vinyl Floors
Vinyl floors can be very resistant and come in all the patterns that you can imagine. Nonetheless, you need to take good care of them on a daily basis to make sure that you aren't going to need to replace them anytime soon. The best tools to deeply clean vinyl floors are spin mops and a high-quality cleaning solution that can disinfect your floors without over-soaking them.

Carpets
These are probably the most difficult type of floor to clean, as they tend to stain very quickly and we have to use all of our knowledge and heavy-duty tools to make them look as fantastic as they were when you first installed them. Sometimes hot water can be used, others it is better to only use a dry carpet cleaner. Either way, it is going to depend on the material.
How to Choose the Right Commercial Floor Cleaning Company?
There are certain traits that any commercial floor cleaning company should have if you're planning on hiring it. Therefore, you must keep an eye out and ask for referrals if possible. Otherwise, you could end up with badly done work.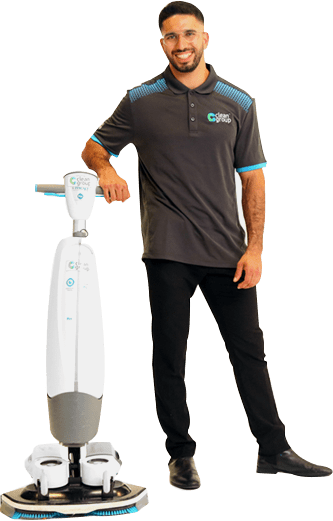 Expertise and Knowledge
The world of cleaning services is extremely wide, and commercial cleaning is quite different from regular cleaning. Our recommendation is to look for a company with several years working in the industry. Just like us, we've been working hard for over 20 years to provide a clean and sterile floor to anyone who needs it.
Services Offered
Make sure the company offers an extensive range of services. This can give you the freedom to hire them for cleaning any type of flooring, as it ensures commodity and expertise in several areas.
Testimonies and Referrals
This is probably the go-to quality test you need to do. Try to find former customers and ask them about the services of the company. If it is actually as good as it looks on its website, this step isn't going to be too hard for you.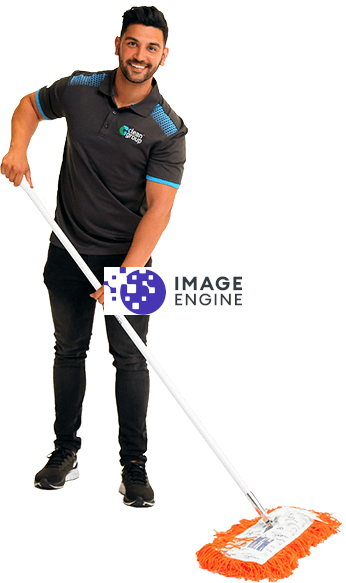 How Much Does a Commercial Floor Cleaner Cost?
You aren't going to find the best answer to this question on this page, as commercial floors are extremely varied and the price to get them clean depends on several factors. Some of them are the extension of the floor, the material, how often they have to be cleaned, the floor scrubbers and cleaning machines that need to be used, etc.
Therefore, the best thing you can do is contact us and talk with a member of our team who can help you get a better estimate of the overall cost of your service.
How Do You Clean Commercial Floors?
Cleaning commercial floors isn't an easy task. Therefore, you need a bunch of heavy equipment to help you get through the entire process. You should also know all floor types so you can avoid using harsh chemicals that might end up damaging them. Nonetheless, some of the most important things you must consider are the following.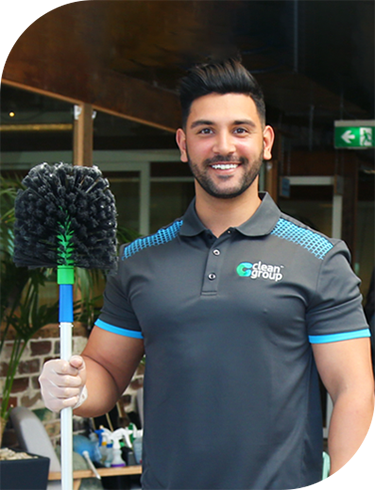 Floor Scrubber and Floor Cleaning Machine
Floor cleaning machines and floor scrubbers are going to be your next best friends. These battery-operated machines allow you to remove all the disgusting dirt from the floor, making it look as shiny and beautiful with the highest possible efficiency.
You need to learn about your commercial cleaning machine if you want to make the best out of it. There are plenty of types, you can find battery-powered ride-on scrubbers or any other cleaning machine with the latest technology and amazing results.
Use the Right Solutions and Disinfectants
Aside from your floor scrubber, you also need an industrial cleaner that's internationally certified to eliminate all germs and bacteria, while also being completely safe for the environment or any other surface. The right solution is supposed to make your hard floors clean while being as cost-effective as possible.
Floor Dryers
This floor cleaning machine is extremely important if you want to keep your floor moss-less and perfect. Every surface must be completely dry before finishing the cleaning. This includes small spaces and narrow aisles that tend to accumulate moisture during long periods.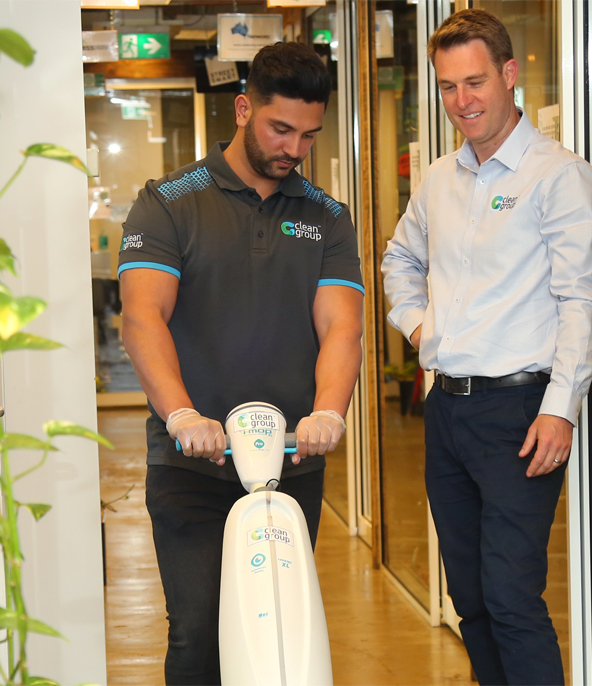 Frequently Asked Questions
---
Clean Group offers a wide selection of cleaning services you can choose from. Starting with routine cleaning, carpet cleaning, internal-external window cleaning, office cleaning, gym cleaning, childcare cleaning, medical centre cleaning, school cleaning, and the list goes on. Just check our website to know more.
The cost will depend on how much time, how much material, and what type of equipment needed for a cleaner to perform the cleaning that is required for your business. Our friendly sales managers can do a free onsite visit to determine the best price and cleaning program for your premises. Call us now on 02 91607469
Clean Group cleaners are all professional, reliable, and well-trained. We only employ full-time cleaners. This ensures that the cleaners are committed to high cleaning standards.
Absolutely! We are fully insured. Certificate of our insurances will be mailed to you with our quotation so you can have peace of mind.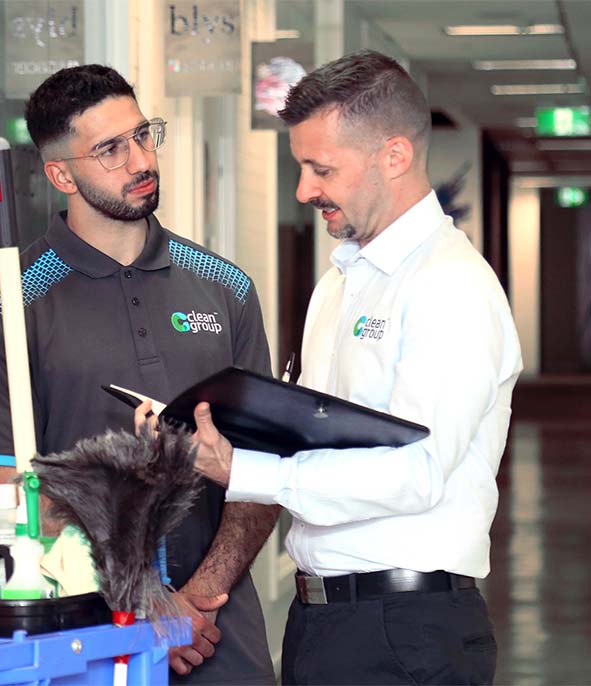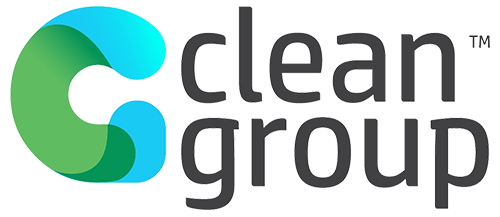 | | |
| --- | --- |
| Team Size: | 70+ |
| Services: | Commercial Floor Cleaning, Commercial Floor Cleaners, Commercial Floor Cleaning Services |
| Contact: | 02 91607469 |
| Email: | [email protected] |