Janitorial Cleaning Services Sydney | Janitorial Cleaners Sydney
Reliable commercial cleaning Sydney is a giant industry in Australia. Business owners everywhere are turning to professional office cleaning company to take their office maintenance to the next level. Janitorial cleaning services are especially popular in offices and retail store buildings in Sydney.
The Clean Group provides one of the most advanced office cleaning services in Sydney area and is recognized state-wide as an authority on commercial cleaning standards. Our janitorial services are second to none and could help your company thrive in its current premises.
In 2022, the person responsible for any commercial property must take the upkeep and hygiene very seriously. Many businesses have been closed to the public for a long time- something nobody wants to repeat. Using a professional janitorial company to work in your property is the right thing to do for the future of your company and the well-being of the people that work for you.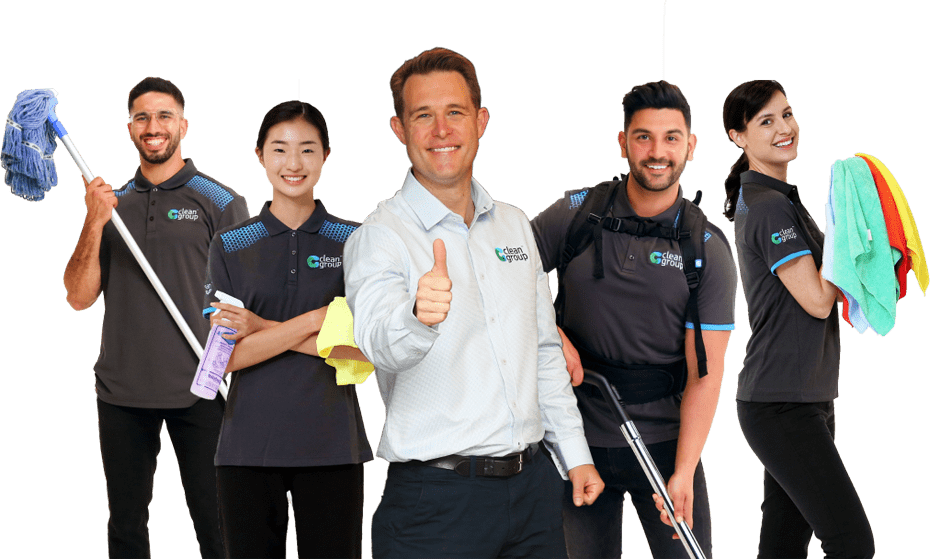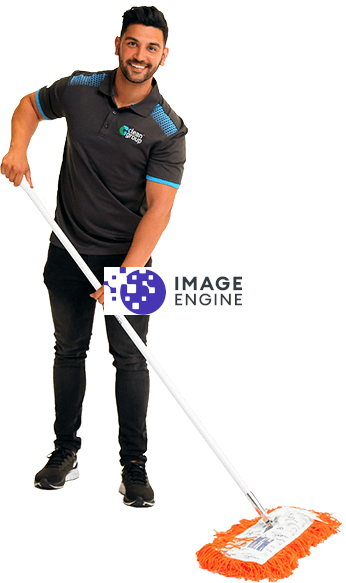 What Are Janitorial Commercial Cleaning Services?
Janitors are part of the commercial cleaning services industry, specifically in buildings that require cleaning on a regular basis. Office cleaning is a perfect example of a janitorial service. In a nutshell, it is a janitor's job to perform cleaning tasks daily or weekly, or bi-weekly basis depending on the space. Companies tend to hire an in-house crew for convenience and efficiency.
As a rule, a janitorial service is not a one-time job, although it is possible to call in commercial cleaning services to do a thorough deep clean now and again. A janitor, however, is usually there for the long haul.
Moreover, a commercial cleaning company typically offers janitorial services to companies looking to hire a professional level of service. Because of the recent spike in attention to the spread of germs and how important proper cleaning and disinfection is, every intelligent business owner wants the best and only the best. To achieve that standard, it is best to call in commercial janitorial services from established and trusted cleaning companies.
Types of Janitorial Services
Janitorial services can mean almost anything related to basic maintenance and cleaning requirements. The idea of having a janitor is to have someone tend to the commercial premises on a regular basis so that the quality of cleanliness, health, and safety never slips.
We also offer commercial window cleaning, commercial floor cleaning, commercial carpet cleaning, janitorial cleaning, Building Cleaning, corporate cleaning, blind cleaning, upholstery cleaning, and commercial pressure cleaning, aged care cleaning, hotel cleaning, shopping centre cleaning, university cleaning, bank cleaning, stadium cleaning, auditorium cleaning, showroom cleaning, retail cleaning, window cleaning, factory cleaning, touchpoint cleaning, hospital cleaning, pub cleaning services to our clients.

Everyday Cleaning Duties
Most regular commercial cleaning services tackle the same kind of tasks, including daily vacuuming and sweeping, emptying trash cans, sanitising bathrooms, dusting, washing floors, and wiping surfaces. The same simple processes apply to any job.
Janitorial cleaning services usually also look after small repairs around the office building, school, or retail space.
Different types of properties may require slightly different everyday cleaning duties, but they can be discussed in detail with the company at the time of hiring.

Hard Surface Floor Cleaning Services
Hard surface floor cleaning is a specialty process that some janitors can provide. If you hire janitorial services through The Clean Group, this is something we are happy to provide. It may involve power washing the floor with hot water and detergent then buffing it with a machine provided by the cleaning company.
Cleaning hard surface floors in this way is not generally part of the everyday cleaning tasks, but it may come in once weekly, for example.

Carpet Cleaning Services
Similar to power washing hard floors, carpet cleaning services also require special equipment. Again, The Clean Group can provide this as part of our professional janitorial services. Companies hire separate companies to come in for carpet cleaning since a lot of janitors do not offer it as a service. Save the hassle and the money and let us do it all for you in one package.

Restroom Cleaning Services
Nobody likes a dirty bathroom- especially in a commercial area! Commercial janitorial cleaning services wash, clean, disinfect, and sanitize these areas as part of the daily restroom cleaning routine. They can also empty all trash, replace bin liners, and refill any other items on offer- paper towels, for example.

Office Cleaning Services
Commercial office cleaning is a bit of everything. Janitorial services in an office building tend to be bigger cleaning jobs that happen more regularly and for a longer time. Everything from employee breakrooms to company conference rooms needs to have excellent cleanliness at all times.
A clean workspace is not a luxury for employees- it is something that every business is required to provide. Keeping the office workspace clean is a necessity for many reasons, including the well-being of staff and the professional reputation of your business.

Upholstery Cleaning Services
Upholstery cleaning is not an obvious janitorial cleaning task, but it is something we offer when necessary. If you run a luxury store with sofas in the changing rooms or you have an executive lounge in your building, it is something you might require from time to time.
Some commercial cleaners do not provide this as part of a janitorial operation, but we try to do it all as part of our superior service promise.

Window Washing
Commercial cleaning and window washing go hand in hand in many modern offices and retail stores. Glass paneling is popular in architecture these days but it is also notoriously tricky to keep clean. Our commercial janitorial services provide the ideal cleaning solution for windows of all shapes and sizes. If your space is in a high-rise, please be aware that exterior glass cleaning is a separate thing for understandable safety reasons.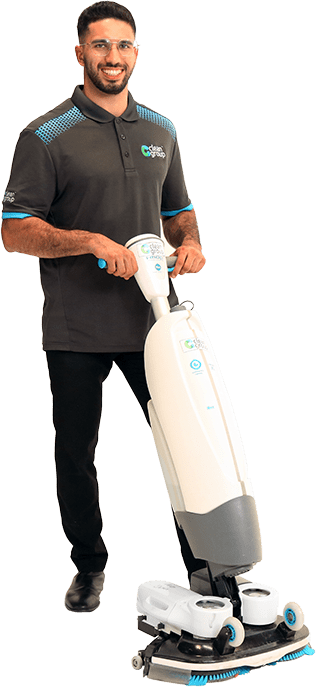 Benefits of a Janitorial Cleaning Service in an Office or Commercial Building
The cleaning industry is booming in Australia for a reason. People are realising that for a minimal cost, you can enjoy excellence in commercial cleaning for your place of work. Here are just a few of the benefits that you too can experience first-hand.
Reliable Cleaning Standards
Commercial cleaning services promise quality, consistency, and reliability. Working with a professional janitor or janitorial team that can look after your property or business space regularly is the best way to ensure the best clean every time.
Save Time
What busy business owner has time for mopping, vacuuming, and scrubbing toilets? Even if your staff takes good care of the office, it is unlikely that they have the time to provide a thorough clean. A janitorial cleaning service can get in and out in no time and still execute an impressive level of cleanliness and sanitation. If you don't want to be disturbed by cleaners working around you during work hours, arrange the visits for nighttime or on weekends. Flexibility is one of the traits of a great commercial cleaning company.
Maintain a Safe and Healthy Environment
Harmful germs have a nasty habit of spreading quickly. Keeping your workspace clean by hiring janitorial commercial cleaning services is the best way to keep your employees and customers safe. Providing a safe and healthy environment is not optional, especially not now. Minimizing cross-contamination and the spreading of germs is more essential than ever, and the responsibility falls to the person in charge. To keep the doors open and the world moving, make it a priority to guarantee the highest standards of hygiene in your workspace.
Keep Your Commercial Space Professional and Presentable
Most companies care about first impressions when customers enter the premises. Clean equipment, fresh-smelling chairs, a clear floor, and sparkling furniture all help deliver the image you want. The difference a few top-grade cleaners can make to the overall appearance of a property is incredible. Hiring cleaning services provided by experts and professionals can enhance the appearance of your property, which in turn changes how people feel while they are in it. Retail outlets may find customers lingering for longer; an external office client may feel more inclined to take the second meeting- it is certainly worth finding out.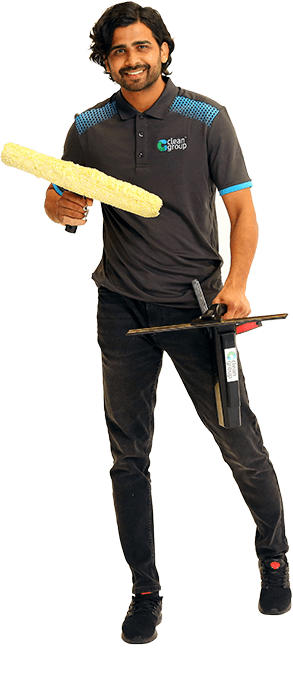 Why Choose The Clean Group for Janitorial and Commercial Cleaning Services in Sydney?
The Clean Group is an industry-leading commercial cleaning company based in Sydney, servicing areas across NWS. Our commercial janitorial services, like all the cleaning services that we offer, are highly professional and advanced.
Our trained cleaners are some of the best in the country and adhere to a strict standard of expectation and execution in every job they do. We use the best equipment, industrial-grade cleaning products, and an extensive checklist for quality control.
When a company hires us to provide janitorial cleaning services, they choose to work with the best. We are Australia's cleaning experts and maintain unrivalled cleaning standards for all of our customers and partners.
At The Clean Group, we go beyond the usual requirements to excel and surprise our clients with cleaning services as they have never experienced before. As the biggest commercial cleaning company in Australia, we work hard to maintain the exemplary reputation we built over the years of working in this industry.
Your commercial property is in good hands with our in-house cleaning crew. As a business owner, you want the best for your company, your property, and your employees. That is exactly what you can expect to receive from The Clean Group and our janitorial cleaning services.

Contact The Clean Group Today for a Free Quote for Your Janitorial Service Needs
Contact us today for more information on the commercial cleaning services and janitorial services we offer in your area. We are based in Sydney but work in various areas of NSW. Send us the details of your premises and the scale of the job, and we can quote you the cost or arrange a site inspection.
We are here to make your life easier and your commercial building safer. We look forward to working together.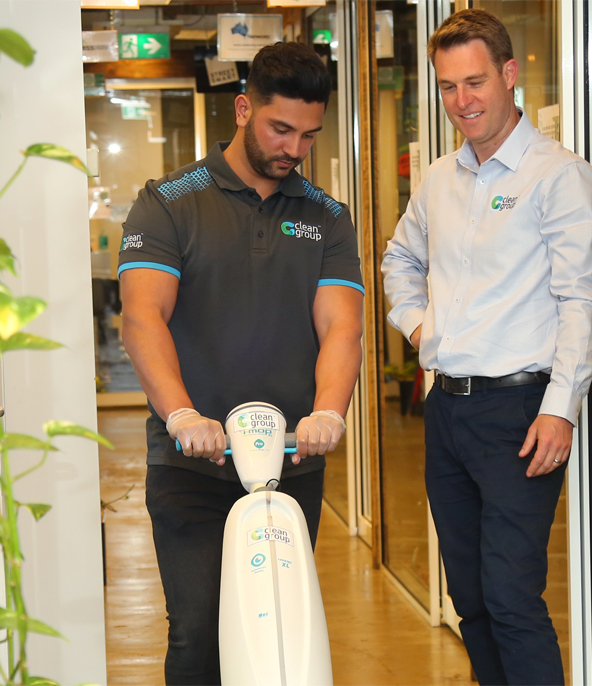 Frequently Asked Questions
---
Clean Group offers a wide selection of cleaning services you can choose from. Starting with routine cleaning, carpet cleaning, internal-external window cleaning, office cleaning, gym cleaning, childcare cleaning, medical centre cleaning, school cleaning, and the list goes on. Just check our website to know more.
The cost will depend on how much time, how much material, and what type of equipment needed for a cleaner to perform the cleaning that is required for your business. Our friendly sales managers can do a free onsite visit to determine the best price and cleaning program for your premises. Call us now on 02 91607469
Clean Group cleaners are all professional, reliable, and well-trained. We only employ full-time cleaners. This ensures that the cleaners are committed to high cleaning standards.
Absolutely! We are fully insured. Certificate of our insurances will be mailed to you with our quotation so you can have peace of mind.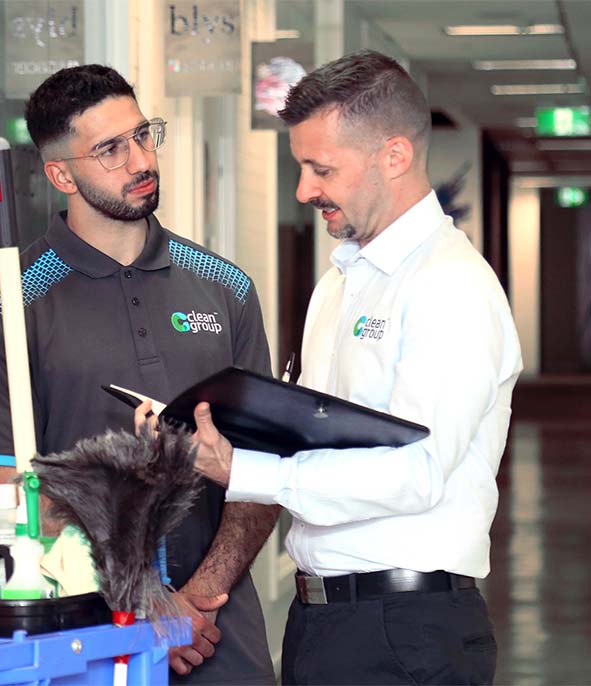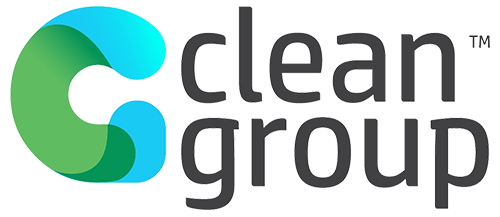 | | |
| --- | --- |
| Team Size: | 70+ |
| Services: | Janitorial Cleaning, Janitorial Cleaners |
| Contact: | 02 91607469 |
| Email: | [email protected] |