University Cleaning Services Sydney | University Cleaners Sydney
Universities started working remotely when the pandemic started, so students needed to get used to watching online classes outside the education facilities. Fortunately, things are now getting back to normal, which allows students and teachers to go back to university buildings.
Many universities in Sydney, NSW pride themselves on having academic excellent and top-notch university buildings that make students feel comfortable there. Nonetheless, you can't pride yourself on having university facilities full of dirt, garbage, and debris. Those problems can shadow all the benefits the university you run offers.
Regardless of that, hiring an average cleaning staff to take care of general cleaning every day is not enough for universities. Hundreds of people walk around your academic facilities every day, and they bring a lot of dirt with them. Addressing all that is overwhelming for someone who doesn't know that much about professional Sydney commercial cleaning services.
Therefore, we recommend you hire university cleaning services to make sure the infrastructure services you offer are always clean and free of any sanitary issues in the future. Clean Group's workers are experts when it comes to university cleaning services in Sydney, so read this page to know what we have to offer you.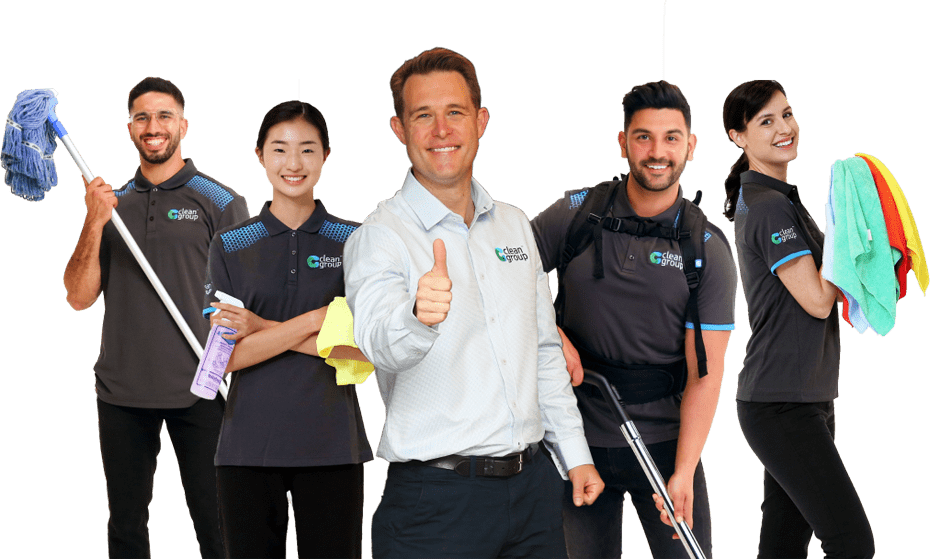 What Do I Get When I Hire University Cleaning Services?
Universities are not small, and they offer several infrastructure services, which makes them more difficult to clean than average offices or residential properties. Thus, you need to know what the cleaning company you hire is going to do when you contact it.
Universities are not small, and they offer several infrastructure services, which makes them more difficult to clean than average offices or residential properties. Thus, you need to know what the cleaning company you hire is going to do when you contact it.
Our goal is to get rid of general waste in university facilities and address any specific issue you want us to clean. Affordability is not an issue since our competitive rates allow people to pay for our cleaning services without going over their budget.
Here are some of the things you can ask us to do when it comes to university cleaning services:

Window Cleaning
While this is not something exclusive of university cleaning services, you can ask for it, and doing so helps you in several ways. Windows and skylights are for you to get some sunlight and enjoy the view of your campus. You can't do that if the window's glass is full of dust.
While some people often use a piece of cloth to clean windows, some stains are more difficult to eliminate with regular cleaning solutions. Clean Group's experts know how to clean your internal and external windows with extreme care to allow you to forget about cleaning them for a while.

Wall Cleaning
You can notice how dirty universities and schools are by looking at their walls. Not everyone takes care of them, even people who hire special cleaning services, so they start getting a lot of stains over time.
This issue worsens when your building's walls are white or any light colour since those are the ones that get the most stains. Wall cleaning is part of our general cleaning service, so you can ask our team to eliminate any stains on your walls or dust that could make them look dirtier than they are.

Bathroom Cleaning
University bathrooms are a scary place for some people, and that's due to how dirty they can get. The reason for that is students don't often care about keeping those facilities clean, so they let the water flow or don't flush toilets.
Those things produce bad odours and make bathrooms a place to avoid at university facilities when they should be one of the cleanest places in the building. Our cleaning staff can clean your bathrooms, and make other areas close to them look cleaner than ever.
Forger about bad odours coming from the bathroom if you hire our cleaning services.

Furniture Cleaning
Although many people don't expect cleaning companies in South Australia to include furniture cleaning in their university cleaning services, it's something essential for the whole cleaning process. Things such as upholstery furniture, bench tops, shelves, desks, and anything your students use to study needs to be clean for them to focus.
Having a desk or shelf full of dust reduces your productivity and makes asthma attacks more prone to happen. Since experts recommend you clean your furniture often, most cleaning companies offer these services all week, excluding public holidays, so call us whenever you need us.

Air Conditioning System Cleaning
Things change a little when talking about the air conditioning system in the university. No one can ever afford to have air vents and conditioners full of dust since that would make the whole system go down. While the weather it's cold in some months, it's highly uncomfortable to work when there's hot weather and no air conditioner.
Air conditioner issues mostly come from dirty air vents that are full of dust and don't let air flow through them. Our services include air vent cleaning, so you can contact us to clean everything and prevent that problem from worsening in the future.
Remember that having air vents full of dust worsens the air quality in each classroom and room of your university facilities, which could produce asthma and breathing issues among students and teachers alike. Poor air quality also makes people more prone to suffer from other illnesses or cardiovascular problems.

Floor Cleaning
Floors and corridors are similar to walls since they could make a building look a lot dirtier than it is just by having a few stains. Even if you mop floors, corridors, and stairways every day, it's difficult to get rid of all the dust, dirt, and stains they can get.
Apart from that, each type of floor requires different cleaning solutions to be cleaned, so you can't use the same equipment to clean all rooms in the university facilities. It's best for you to call our team and ask them for a quote for the cleaning services you want.
Our team has all the cleaning equipment they need to make all your floors look crystal clean despite your students walking all day over them. The same applies to any stairways or entrance lobbies in the building.

Waste Removal
Although universities in South Australia often hire our services to take care of severe sanitary crises and deep cleaning of their facilities, our team also removes all general waste in university buildings.
A campus full of liquid waste, rubbish, and debris is no place to study, and it can make students lose focus. The same happens with teachers, who may feel uncomfortable working in a dirty environment.
The cleaning staff of Clean Group understands that, so it makes sure there's not any waste in the university while they clean everything. We understand that it's difficult to keep academic facilities clean at all times since some students leave a lot of waste on the floor every day, but hiring special cleaning services can make things easier for you in the long run.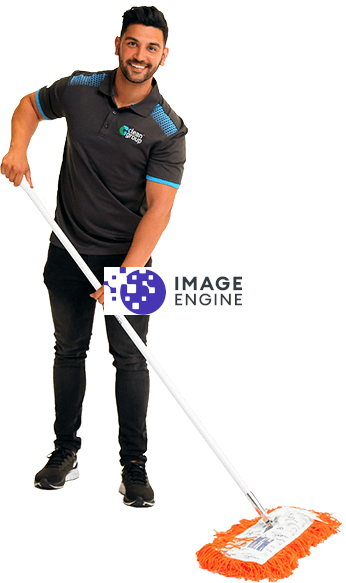 Which Days Are Cleaning Services Available for People?
Everything depends on the schedule the cleaning company has and the workflow it's handling at the moment. However, cleaning companies are often available all week, excluding public holidays.
The best way to know when our services are available for you is by calling our contact number and asking us for a quote on the services you want. You can find our contact number on our website along with some other services we offer and several blog posts about cleaning-related subjects.
Are Cleaning Service Rates Expensive?
The short answer is that it depends on the services you need. Some companies have outrageously expensive rates, which makes it impossible for people working on a budget to pay for those services. Nonetheless, not all companies are that way, and ours has competitive rates that adapt to what our customers need and can afford.
Some services are more inexpensive than others. Carpet cleaning, for example, is not as expensive as an in-depth office cleaning service. Additional benefits, such as asking cleaners to clean other things or to use specific cleaning solutions, can make the price go up too.
However, company fees shouldn't be a setback for you to pay for cleaning services. We don't mean you have to pay for the most expensive services you can find, but that everything represents an investment in the long run since cleaning things now make your campus look better and prevents sanitary crisis from happening.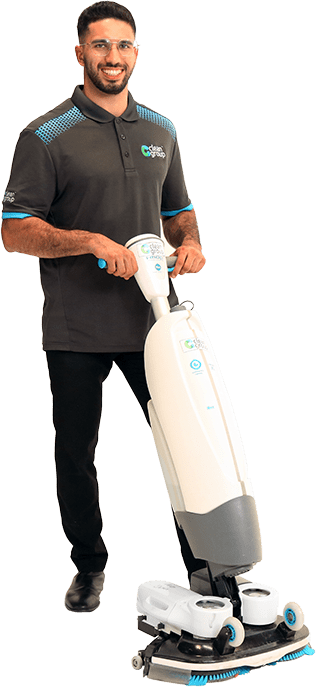 How Often Should I Pay for University Cleaning Service?
We recommend you pay for a thorough university cleaning service at least once a month. Some people prefer doing it weekly, but that would require you to invest a lot of money into it.
Paying for monthly university cleaning services lets you keep most parts of your university building clean at all times regardless of what students do. Additionally, you prevent things, such as poor air quality, from happening, which is an investment in your health and well-being.
Benefits of Paying for a University Cleaning Service
Apart from preventing issues from happening, keeping your campus clean at all times provides you and the people studying and working there some advantages over other academic facilities. Here are some of the main benefits of hiring a university cleaning service:
Apart from preventing issues from happening, keeping your campus clean at all times provides you and the people studying and working there some advantages over other academic facilities. Here are some of the main benefits of hiring a university cleaning service:
Improves air quality
Boosts the campus's appeal
Creates a healthier studying environment
Scares critters away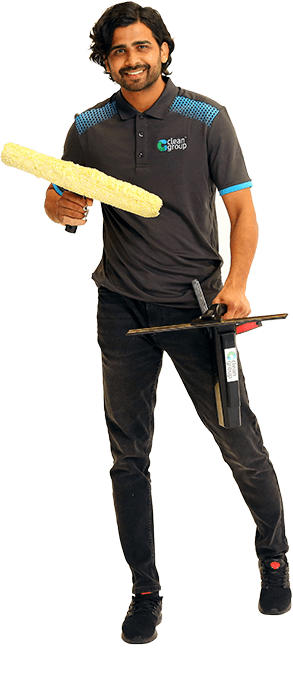 Wrapping Up
As you could see, hiring a university cleaning service every now and then prevents many issues from happening and brings you several benefits. Think of it as an investment you need to make for your university buildings, as you would invest in furniture or educational resources.
Doing that doesn't only help your students but also you and your employees. The only thing you need to do to hire cleaning services is call Clean Group and receive a quote for what you need us to do!
We also offer commercial window cleaning, commercial floor cleaning, age care cleaning, hotel cleaning, stadium cleaning, showroom cleaning, retail cleaning, Bank Cleaning, auditorium cleaning, commercial carpet cleaning, university cleaning, bank cleaning, janitorial cleaning, commercial building cleaning, corporate cleaning, blind cleaning, upholstery cleaning, and commercial pressure cleaning services to our clients.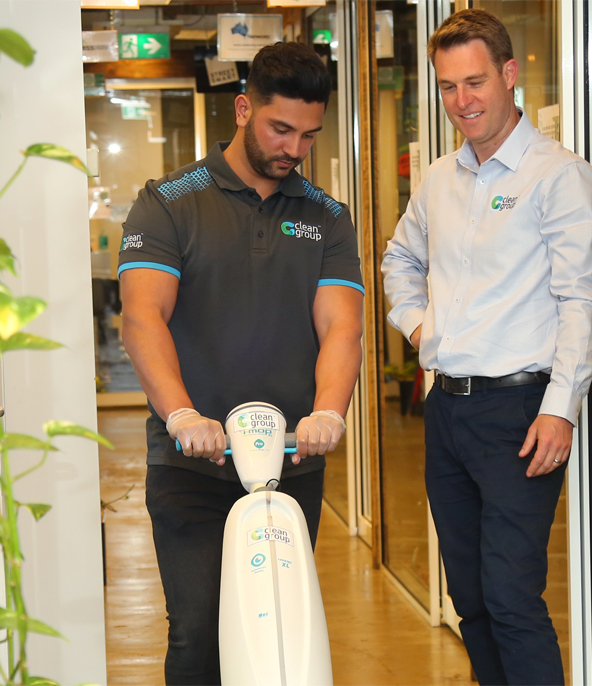 Frequently Asked Questions
---
Clean Group offers a wide selection of cleaning services you can choose from. Starting with routine cleaning, carpet cleaning, internal-external window cleaning, office cleaning, gym cleaning, childcare cleaning, medical centre cleaning, school cleaning, and the list goes on. Just check our website to know more.
The cost will depend on how much time, how much material, and what type of equipment needed for a cleaner to perform the cleaning that is required for your business. Our friendly sales managers can do a free onsite visit to determine the best price and cleaning program for your premises. Call us now on 02 91607469
Clean Group cleaners are all professional, reliable, and well-trained. We only employ full-time cleaners. This ensures that the cleaners are committed to high cleaning standards.
Absolutely! We are fully insured. Certificate of our insurances will be mailed to you with our quotation so you can have peace of mind.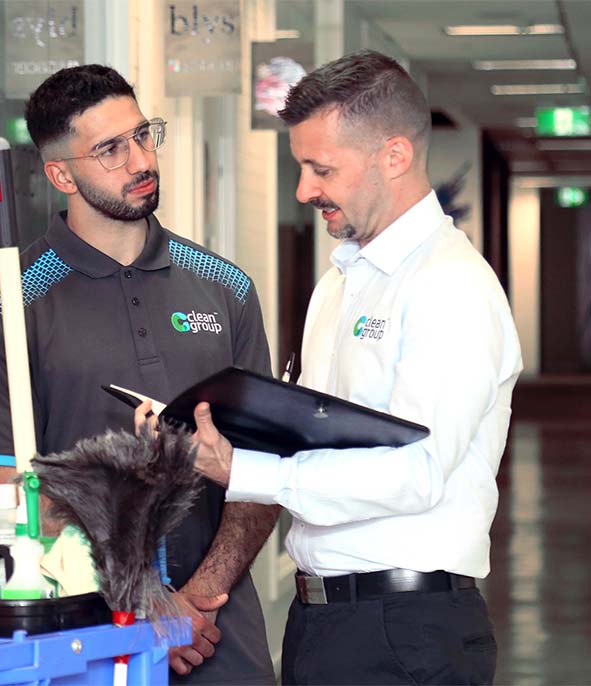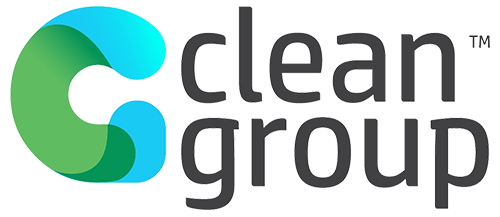 | | |
| --- | --- |
| Team Size: | 70+ |
| Services: | University Cleaning, University Cleaners, University Cleaning Services |
| Contact: | 02 91607469 |
| Email: | [email protected] |