Bank Cleaning Services Sydney | Bank Cleaners Sydney
Banks tend to be very busy and concurred spaces. Therefore, they usually get dirty rather quickly. This is why it is essential to keep them as clean as possible to protect your customers and employees while also portraying a professional image to anyone who visits. However, cleaning financial institutions isn't as easy as just cleaning your house. Banks have special needs that must be covered when cleaning and disinfecting the spaces. Hence, Bank cleaning services can be beneficial in performing this difficult but necessary task.
We are the Clean Group Reliable Sydney commercial cleaning services, the best bank cleaning group in Sydney, and we're more than ready to help you achieve the impeccable look of your dreams. Keep reading to find out how we can help you.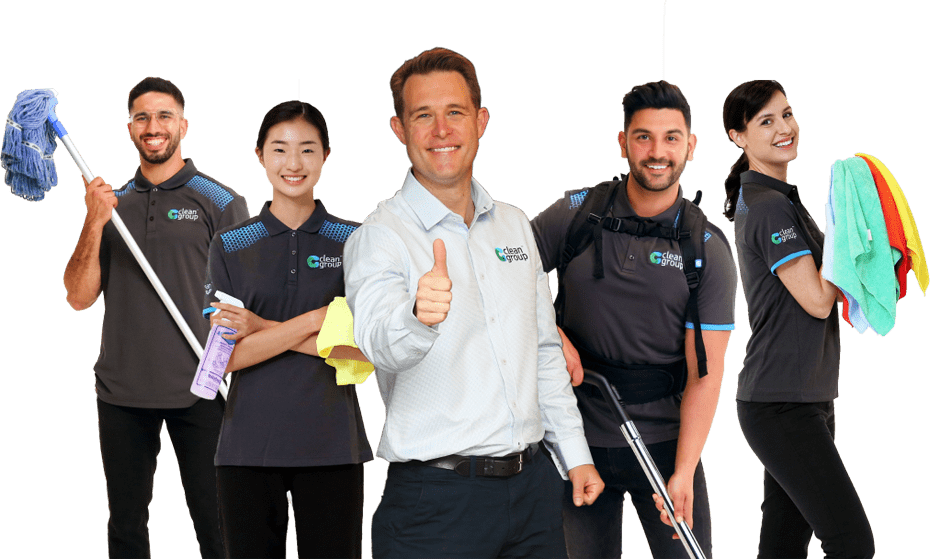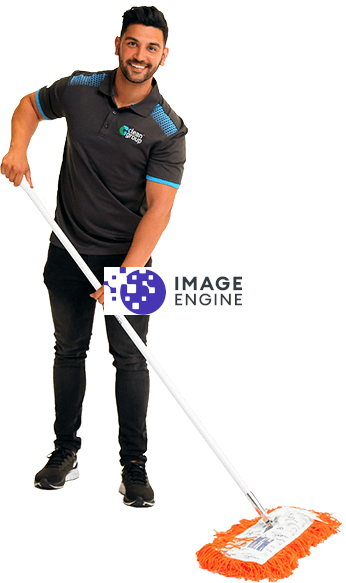 What Are Bank Cleaning Services?
Bank and office cleaning is a service provided by specialized cleaning agencies to financial institutions that desire to get rid of all dirt and bacteria while maintaining a sterile and healthy environment. These services are usually a long-term investment, as all banks must be cleaned up regularly. Therefore, the smartest thing to do before committing to a service provider is to do extensive research on the quality of the cleanup.
Why Do You Need a Bank Cleaning Service?
Hiring commercial and office cleaning services in Sydney is vital for any business. Still, it becomes much more relevant in financial institutions as employees tend to handle a lot of cash, which is one of the most contaminated elements on earth. Therefore, if you want to avoid possible sickness, the best thing to do is keep everything sanitized.
Nonetheless, a good cleanup is crucial as it increases the productivity of your workers and gives an excellent impression to anyone who might visit the bank, which is essential to establishing trust between the institution and the client.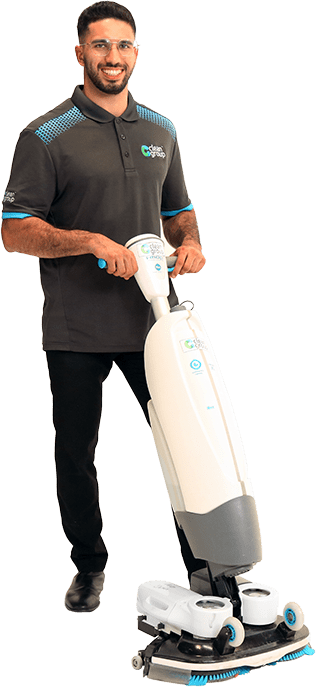 What Do Bank Cleaners Do?
Most bank cleaning services offer various cleaning packages that can be modified to suit your specific needs. Some could include dust removal, vacuuming, bathroom sanitizing, and many more features that are meant to make your institution look as clean as possible.
However, all of this is done by highly trained teams with top-tier bank cleaning technology that is sure to remove all dust and bacteria in the most effective and safe way possible.
Bank cleaners can do all types of things. They brush window drapes, empty the trash cans, remove dust from smoke detectors, etc. In addition, they do this with the highest security and cleaning standards possible.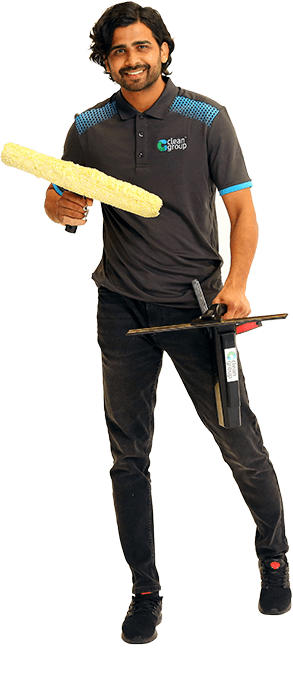 Routine Cleaning Checklist
Moreover, here in Clean Group Commercial Cleaning, we have unique protocols to tackle every part of the cleaning process. Although our team can clean up virtually any place, we have mastered the following ultimate bank cleaning checklist due to the high demand.
We also offer commercial window cleaning, commercial floor cleaning, age care cleaning, hotel cleaning, stadium cleaning, showroom cleaning, retail cleaning, shopping centre cleaning, auditorium cleaning, commercial carpet cleaning, bank cleaning, Stadium Cleaning , janitorial cleaning, commercial building cleaning, corporate cleaning, blind cleaning, upholstery cleaning, and commercial pressure cleaning services to our clients.

Offices
Offices should be cleaned up daily, as these are the areas where employees spend the most time, whether it is working or making important decisions. Therefore, they tend to get very dirty from spillages or just the natural walking around.
You can't risk your staff getting sick from a flawed cleanup process in their offices. That's why you should take extra care with these concurred spaces.

Teller Stations
In teller stations, you risk getting your teller and customers sick, as this is the principal place where both come into contact, and there is a higher risk of sharing germs and viruses with others.
Thorough cleanup and sanitizing should be enough to ensure complete safety and reliability for everyone who comes into contact with these areas.

Break Room
Break rooms and storage areas are sure to get dirty even though you don't think so. This is the place where your workers spend the most time, and usually, they eat a snack or two, which can clutter, create food debris, and make the whole place a lot dirtier.
It is imperative to ensure safe and clean resting areas for your staff, as this might cause higher productivity and a happy mood during working hours.

Waiting Areas
Waiting areas should be impeccable at all times, as this is the first direct contact of your financial institution with the general public. This area is going to directly impact the opinion your customers have of the bank. Therefore, if you want to ensure your business succeeds, this area should be cleaned daily.

Restrooms
Everyone knows the importance of cleaning toilets several times a day, as these are places where viruses and bacteria can be easily shared from person to person. Furthermore, if they aren't properly cleaned, they can end up with a terrible and disgusting smell that can get you in trouble with your clients.
Moreover, don't forget to keep your bathrooms fully stocked with all the supplies your clients may need for their total comfort.
How Much Does It Cost to Have a Financial Institution Cleaned?
Even though our prices are pretty competitive, there's no quick answer to this question, as it is going to depend on your specific needs. You may need a one-time cleanup or a bank and office cleaning service every day, week, or month. On the other hand, you may want different services for each area of your financial institution, which is going to add up to the total cost.
Either way, the best thing to do is to call our trustworthy team of client support, and they are going to walk you through the whole process and give you an estimate of our prices.
What to Look for in a Bank Cleaning Service?
Finding a good bank cleaning group in Sydney isn't easy, but there are certain traits that good bank cleaning services must have to ensure a healthy work environment and welcoming atmosphere. Keep reading to find out more about this.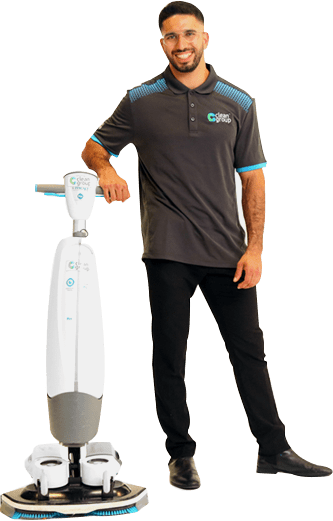 Safe Protocols
All cleaning services must ensure that their cleaning protocols are entirely safe. Banks are highly guarded institutions, so everyone who works in one must be completely aware of all security protocols to keep the assets safe.
The bank cleaning services should also be easily identifiable within the financial institution and wholly insured if any accidents happen.
Impeccable Results
Every corner of the bank should be spotless to provide complete safety for customers and workers. Therefore, your bank cleaners should be able to deliver the best results, especially in bathrooms and commonly concurred areas, as these tend to get dirty frequently.
High Standards
Several studies have shown that money carries all kinds of harmful bacteria. Therefore it is vital to have rigorous cleaning standards when providing cleaning services to a bank. Every space should be properly sanitized and sterilized to keep safe everyone who comes into contact with those surfaces.
Top-notch Technology
In order to deliver proper commercial cleaning and customized services to any bank, the cleaning company should own high-tech appliances that allow meeting the unique requirements that banks usually ask for.
Banks usually have several machines that aren't commonly seen in other places. They can be tricky to clean properly, which can cause trouble later on.
Why Should You Choose Us?
However, there are several reasons why Clean Group Commercial Cleaning is the right cleaning company for your bank. Check out the following benefits of hiring us.

Attention to Details
If you're looking for a good bank cleaner, this is your lucky day. We pay special attention to every corner and surface to provide a customized cleaning plan for all companies we work in. This way, you don't have to worry about the cleanliness of your property, as you can trust us to do an impeccable job.

Better Institutional Health
Viruses and bacteria are terrible for any community. Don't risk getting your employees sick. We are going to use the best cleaning chemicals to do routine cleaning of all the installments. This is going to make every room and office sanitized and ready for your staff.

Financial Institutions Sanitizing and Disinfecting
Commonly concurred areas may be the trickiest to maintain clean and bacteria-free. That's why we schedule a daily cleaning plan to make sure the lobbies and bathrooms are adequately sanitized and meet the highest cleaning standards possible.

Earth Friendly
Although we use all types of chemicals, you can be entirely sure that every product used in your property has been adequately tested and internationally verified to be as ecological as possible. We want to give crystal clear results, but we also want to protect the planet while doing it.

Professionalism and Reliability
All of our motivated cleaners go through extensive training, which makes them the most professional and reliable for cleaning banks on the market. Our cleaners guarantee high-quality results for storage areas, floor mats, toilets, and any other location you may ask us to clean.

School and Childcare Facility Cleaning Services
Our cleaners have all the necessary certificates and checks to provide commercial cleaning to schools are other education or childcare facilities in NSW. We provide proof of these documents on request and pride ourselves on years of exemplary reliability and trust from our team. Moreover, we can manage the supervision while cleaning as part of the job.

Fully Insured
You don't have to worry about your security, as our services are entirely insured for all accidents that may occur during the cleanup. This adds up to the reliability of the services we manage.

Peak Quality
In order for the cleaning plan to be completed, the result must have the highest possible quality we can deliver, and our cleaners are highly trained not to leave until the job is perfectly done. Depending on your schedule and comfort, we can do this in or out of business hours.
We aim to deliver the best cleaning experience to all our customers. Therefore, we are a company based on extensive knowledge and cleaning information, and we try hard to understand the needs of every customer in order to reach their expectations.
If you want to hire our services, don't hesitate to contact us to create and customize the ideal services for you and your institution.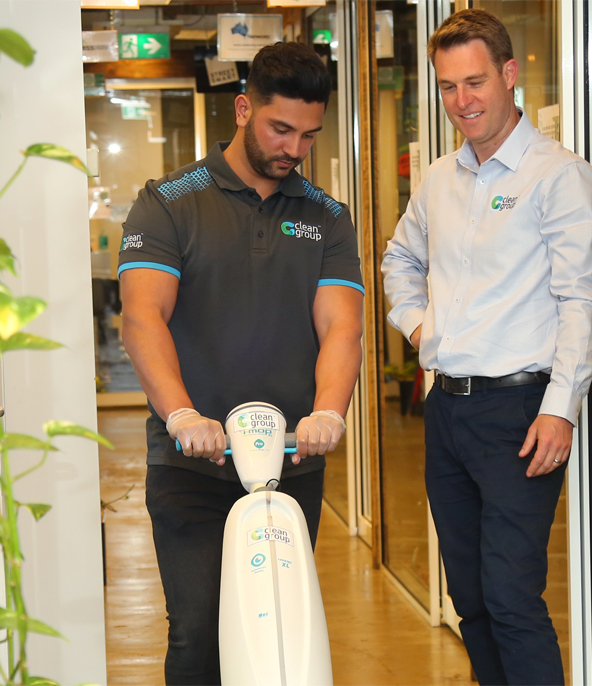 Frequently Asked Questions
---
Clean Group offers a wide selection of cleaning services you can choose from. Starting with routine cleaning, carpet cleaning, internal-external window cleaning, office cleaning, gym cleaning, childcare cleaning, medical centre cleaning, school cleaning, and the list goes on. Just check our website to know more.
The cost will depend on how much time, how much material, and what type of equipment needed for a cleaner to perform the cleaning that is required for your business. Our friendly sales managers can do a free onsite visit to determine the best price and cleaning program for your premises. Call us now on 02 91607469
Clean Group cleaners are all professional, reliable, and well-trained. We only employ full-time cleaners. This ensures that the cleaners are committed to high cleaning standards.
Absolutely! We are fully insured. Certificate of our insurances will be mailed to you with our quotation so you can have peace of mind.