Stadium Cleaning Services Sydney | Stadium Cleaners Sydney
Stadiums are vast spaces that withhold thousands of people at the same time to enjoy their favourite type of entertainment. However, these people tend to be very messy, and the stadium can end up with mountains of trash or even one or two broken things.
Nonetheless, that isn't going to be the last time you hold an event at your stadium, which is why you should always keep the phone number of a trustworthy Sydney commercial cleaning services that can get your spaces ready for the next event.
Clean Group Commercial Cleaning does precisely that. We've been working for years to deliver clean and healthy spaces for all kinds of people.
Stadium cleaning services are our specialty, as we have mastered all types of techniques to deliver a clean and healthy space for all your current and future visitors.
You don't have to worry about complicated companies that you don't ever seem to understand, as we work hard to deliver customizable cleaning plans that work around your desired schedule and have the highest-end cleaning technology.
We also take pride in our excellent customer support team, who are more than willing to contact and guide you throughout the process and help you choose the adequate cleaning plan that adjusts to your needs and budget.
If this sounds appealing to you, please keep reading to find out about everything we can help you with.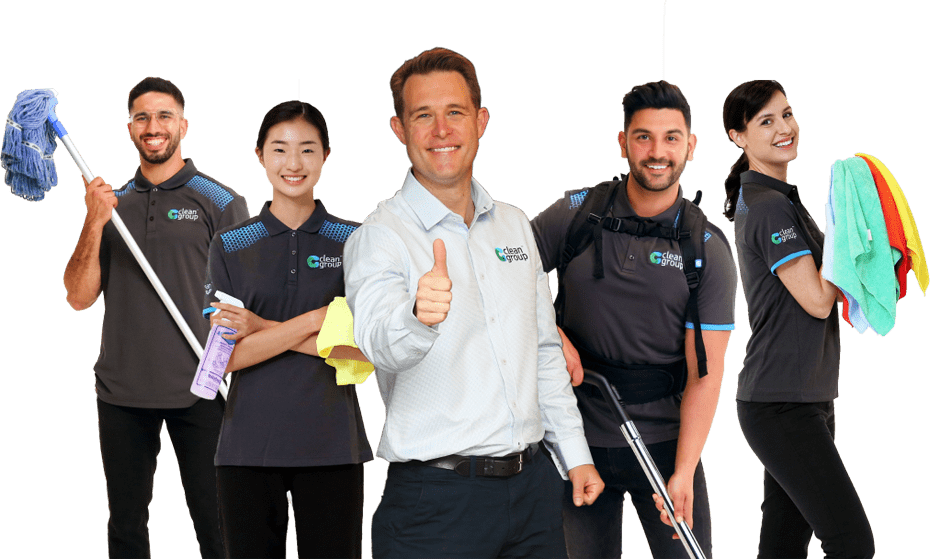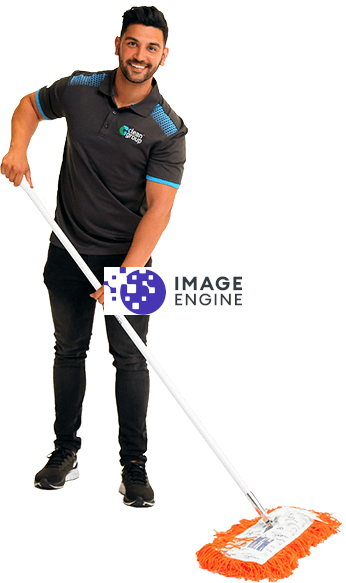 What Are Stadium Cleaning Services?
Stadium cleaning services are janitorial services offered by cleaning companies to ensure that all necessary cleaning requirements are being met before, during, and after a big event at a stadium.
These services are 100% necessary for any stadium, as a critical part of a good experience is to deliver a clean and healthy environment. Loads of messy things tend to happen during events, food gets thrown around, people tend to throw up, and germs and bacteria get scattered around all places.
However, the bleachers aren't the only place that needs to be cleaned up, as the lockers and other areas where the entertainers tend to hang out also need to be properly sanitized.
You wouldn't want them to think your establishment is dirty and that you don't care about giving a good impression. Therefore, all bathrooms need to be disinfected, and the trash needs to be taken out before welcoming your guests.
What Do Stadium Cleaners Do?
A team of stadium cleaners is formed by highly trained individuals who have extensive knowledge in all the ways to ensure your spaces are the cleanest they have ever been. This is done by using heavy-duty instruments and complex chemicals that remove all the grime and dust from surfaces.
Stadium cleaning companies usually cover a wide variety of services that spread among all the areas of your stadium.
They do this to fit all types of cleaning needs that may show up. You can choose to hire their services daily, weekly, monthly, or even each time you have an event. However, the best recommendation is to hire a standard cleaning service for daily cleanup and a more specialized service on event days.
Benefits of Hiring Stadium Cleaning Services
If you got this far, you probably know why hiring stadium cleaning services is so vital for your business. Nonetheless, several reasons need to be pointed out to better understand what these services can do for you.
However, not all companies are as good as they seem on their website, which is why you should know everything about these characteristics and look for them before deciding to hire a cleaning service that meets your expectations and finds solutions to all problems. Keep reading and find out more about this.
We also offer commercial window cleaning, commercial floor cleaning, age care cleaning, hotel cleaning, stadium cleaning, showroom cleaning, retail cleaning, shopping centre cleaning, auditorium cleaning, commercial carpet cleaning, university cleaning, Auditorium Cleaning, janitorial cleaning, commercial building cleaning, corporate cleaning, blind cleaning, upholstery cleaning, and commercial pressure cleaning services to our clients.

Specialized Tools
Stadium cleaning has some special requirements that other companies don't tend to have. Therefore, any cleaning service that wishes to work in stadiums must have specialized equipment and cleaning technology that adapts to the space's needs.
Pressure washing, scrubbing machines, and industrial detergents are some of the few materials that need to be used to clean stadiums. Remember that big places have big messes, so you are going to need big tools and cleaning solutions for them.

Less Junk Accumulation
Cleaners make sure to maintain the cleanliness of your spaces and don't allow the clutter to build up and create big enough messes that escape their control.
This is why daily cleaning is recommended. Every stadium needs a team ready to find the solutions to any cleaning disaster or damage caused.
Imagine you let all that trash build up, and you only decide to clean it before a big event. It is probably going to be extremely difficult and tiring to do. A specialized janitor service team isn't going to let that happen.

Long-lasting Equipment
Aside from having a broad area to clean, stadiums also have very intricate equipment that can be completely destroyed with improper handling.
This is a serious issue because this equipment isn't cheap; it usually costs thousands of dollars to fix, let alone buy a new one.
That's why it is so essential to hire an excellent stadium cleaning service that can properly maintain all your devices and ensure they stay working perfectly for years.

High-quality Service
Most stadium cleaning services in the industry are going to claim they deliver high-quality service, but you can't just believe what is written on their website.
The best way to ensure high-quality service is to look for former customers' testimonies and referrals. These customers can tell you precisely what you need to know about their experience with the cleaning services, and it is a much easier way of making sure you're hiring the right company for you.

Trained Staff
Tools aren't everything when it comes to providing high-quality services. You also need to make sure the team is properly trained to use all those intricate cleaning devices. They should know all the ins and outs of stadium cleaning, as most cleaning groups put their workers through thorough training in order to ensure the best of services.
Event Cleaning Services
Event cleaning services are slightly different from everyday stadium cleaning, as they require a lot more staff and energy to be done. However, it is a huge deal for several people to go to events that have a clean and sanitized venue.
If this sounds like too much work, don't worry, we got it covered. Our crew of specialized cleaners is ready to be in the right place at the right time to maintain your stadium as clean as possible before, during, and after the game is done.
If you're interested in this, keep reading and learn more about these heavy-duty services.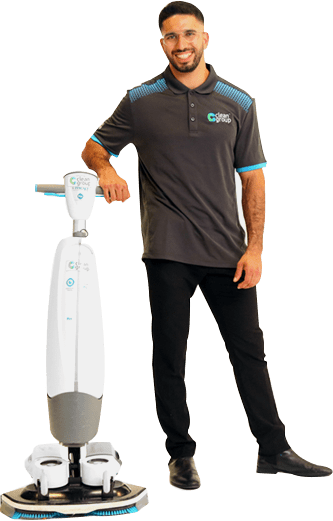 Pre-event Cleaning
We know that not all stadium areas are used daily. Therefore it is crucial to perform a deep pre-event cleaning to ensure all areas are as tidy as possible for welcoming your customers. Some areas that should be deeply cleaned are toilets and locker rooms. Nonetheless, the outside spaces like bleachers and car parks must be rid of any litter lying around.
During Event
If you don't want your event to become a disaster, you are going to need to keep cleaning during it. Moreover, as mentioned before, most fans throw their food and beverage on the floors, or some accidents could happen where they end up throwing up. These cases must be taken care of immediately, and our crew of cleaners can make sure that the trash is never out of control.
Post-event Cleaning
This is probably the most important stage of event cleaning as most stadiums tend to be completely destroyed after a big event. Nonetheless, it isn't a big deal for us, as we can clean up all kinds of messes and make your property look as good as new. Don't ever worry again about stained surfaces, unwelcomed bugs, or rodents messing up your equipment.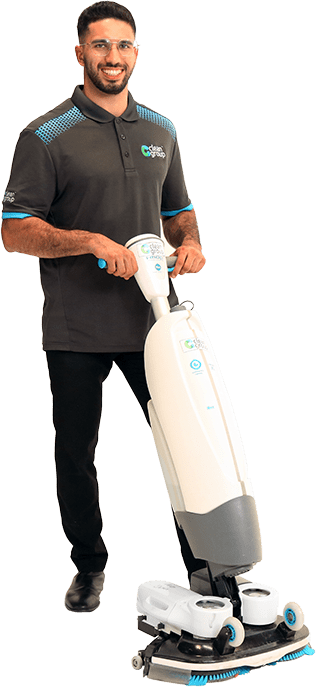 What Areas Can Be Cleaned?
A common question that most stadium owners ask is which areas we can clean. The correct answer to that question is all of them. Nonetheless, the following areas are the most common ones, and we have already mastered the art of cleaning them.
Seating Areas
These are the areas where the majority of guests are going to be. Therefore, they usually are the dirtiest area, as all the clutter gets accumulated under the seats, and sometimes people can be highly gross.
Media Rooms
If you have VIP spaces in your stadium, you probably have media rooms where the show gets displayed. Don't forget to properly clean it, as your most important guests are going to be enjoying their time there.
Changing Rooms
The stars of your event are going to be here. Whether they are a band or a football team, these people's crew need a clean space to be 100% comfortable and perform at their very best. In addition, this is perfect for creating a good impression.
Hospitality Dining Room
If you're offering food at your event, you need to make sure the dining room meets all the necessary cleaning requirements to provide food. Otherwise, you could get yourself in trouble if someone happens to get sick.
Back Offices
In order to ensure a good show, the management area must be in proper condition. Therefore, we clean and disinfect these areas for all your technicians.
Concourses
These commonly concurred spaces also tend to be cluttered rather quickly. We make sure that there's never trash on the floor and all the tiles are as shiny as ever.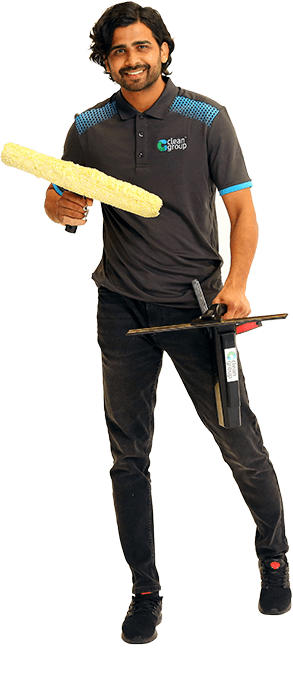 Hopefully, all of this convinced you that Clean Group Commercial Cleaning is the best stadium cleaning service in Australia and that you should check out the rest of our website to see everything we offer.
If all of this caught your attention, don't hesitate to contact us; our customer service team is going to help you create the perfect cleaning service that meets all your expectations.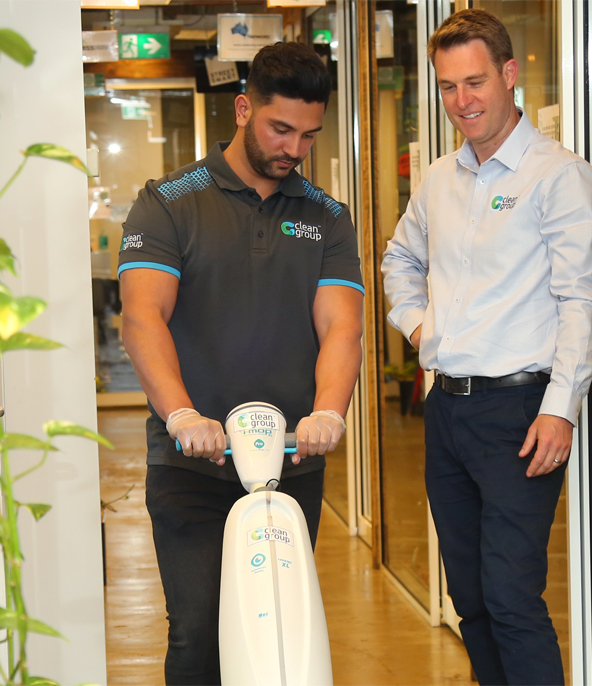 Frequently Asked Questions
---
Clean Group offers a wide selection of cleaning services you can choose from. Starting with routine cleaning, carpet cleaning, internal-external window cleaning, office cleaning, gym cleaning, childcare cleaning, medical centre cleaning, school cleaning, and the list goes on. Just check our website to know more.
The cost will depend on how much time, how much material, and what type of equipment needed for a cleaner to perform the cleaning that is required for your business. Our friendly sales managers can do a free onsite visit to determine the best price and cleaning program for your premises. Call us now on 02 91607469
Clean Group cleaners are all professional, reliable, and well-trained. We only employ full-time cleaners. This ensures that the cleaners are committed to high cleaning standards.
Absolutely! We are fully insured. Certificate of our insurances will be mailed to you with our quotation so you can have peace of mind.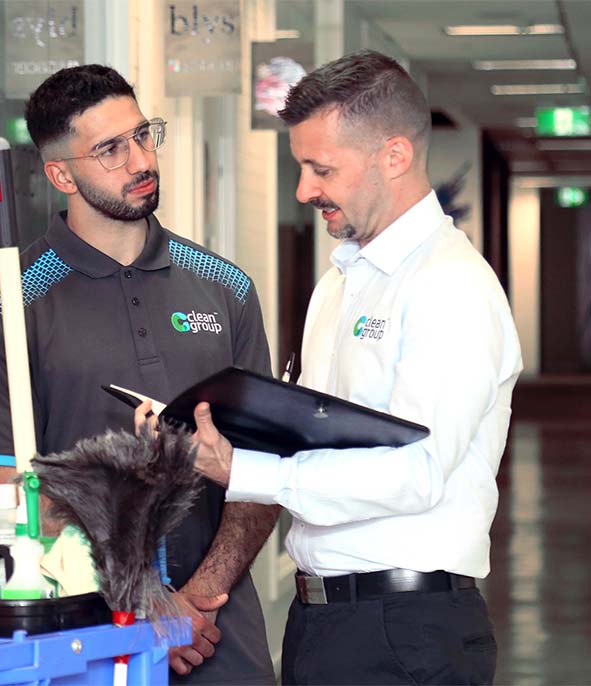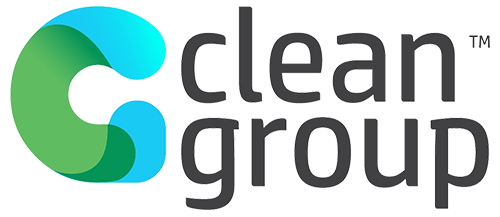 | | |
| --- | --- |
| Team Size: | 70+ |
| Services: | Stadium Cleaning, Stadium Cleaners |
| Contact: | 02 91607469 |
| Email: | [email protected] |