Clean Group A Trusted ISO Certified Company
Clean Group is one of the few cleaning companies in Sydney that is ISO accredited, i.e. has its cleaning process & techniques certified to follow the highest quality and environmental safety standards.

Our Esteemed Clientele

A Testament to Our Success












Age Care Cleaning Services Sydney | Age Care Cleaners Sydney
It is essential that an aged care environment is properly cleaned and looked after. A clean environment ensures that all health care staff and residents are safe and not exposed to harmful bacteria.
That is why you want to hire the best team for your aged care cleaning needs. You can stop your search because Clean Group is here to help in Sydney, NSW. The entire crew understands how important Sydney office cleaning is because of how infectious micro-organisms can be. That is why the team at Clean Group can help keep any aged care environment pristine.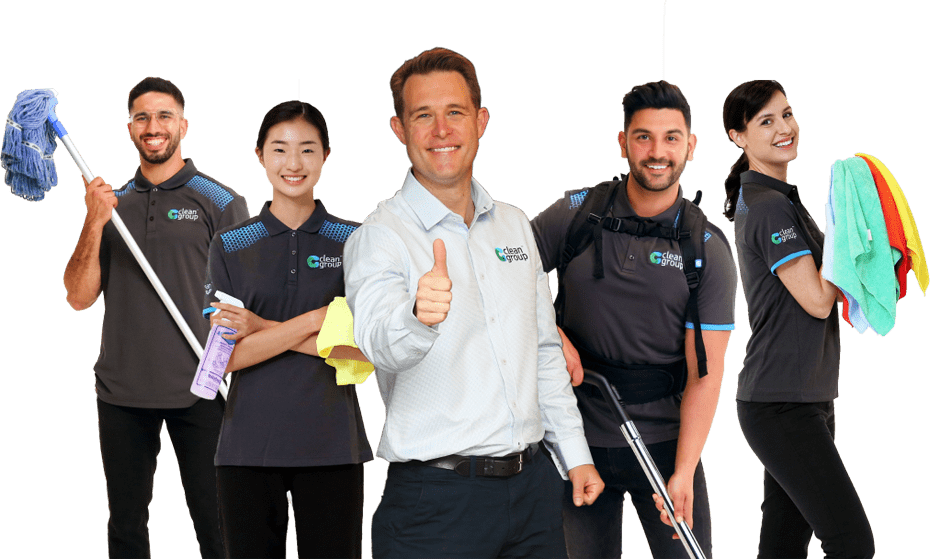 Personal Protective Equipment in the Aged Care Cleaning Environment
Additionally, the team knows that wearing personal protective equipment is essential for the job. It is one of the many ways Clean Group takes care of cleaning in Sydney NSW.
We also offer commercial window cleaning, commercial floor cleaning, commercial carpet cleaning, janitorial cleaning, commercial building cleaning, corporate cleaning, blind cleaning, upholstery cleaning, commercial pressure cleaning, aged care cleaning, Hotel Cleaning, shopping centre cleaning, university cleaning, bank cleaning, stadium cleaning, auditorium cleaning, showroom cleaning, retail cleaning, window cleaning, factory cleaning, touchpoint cleaning, hospital cleaning, and pub cleaning services to our clients.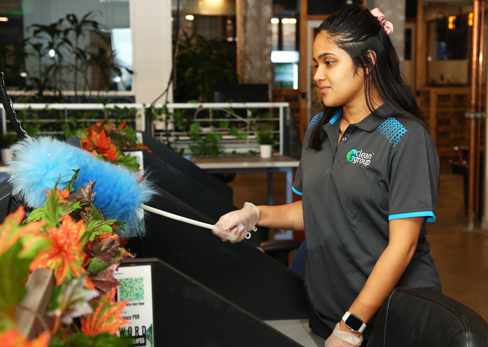 Gowns, Face Masks, and Safety Glasses
One of the biggest concerns people have is a company's ability to make sure the staff is following the correct cleaning procedures. At Clean Group, these concerns have been dealt with. All cleaners know to wear the proper gowns, face masks, and safety glasses, so everyone is protected in aged care facilities.
Additionally, in any health care setting, there is always the chance of contamination with bodily fluids, blood, or excretions, so the entire team makes sure to protect themselves before entering a room. At the end of the day, making sure that everyone is safe is the top priority.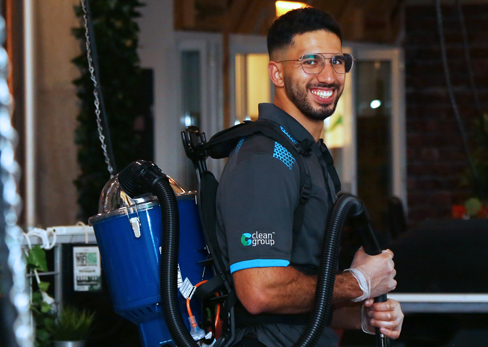 Gloves
All of the cleaners know how to wear gloves during their cleaning jobs. That means they are used throughout the cleaning process only, so there is no cross-contamination.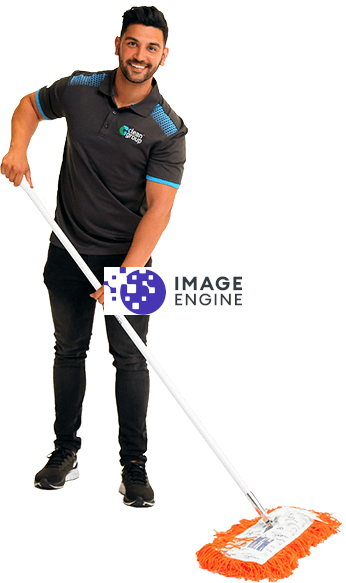 Aged Care Cleaning Schedules
In health care and aged care, there are many schedules that track everything that needs to be completed. However, it is better to leave it to professional cleaners when it comes to cleaning.
At Clean Group in Sydney NSW, the management is there to help navigate you through the proper cleaning schedule. Make sure to get in contact with the company to talk about the job type that you desire and the care that is needed.
There are many people available to talk about any concerns, prices, and safety measures that need to be discussed before arrival. Additionally, send an email if you do not have enough time for a phone call. Either way, Clean Group is here to take the headache out of building the schedule.
Moreover, once the care environment has been cleaned, the professionals will remind you of the next time they are to arrive for cleaning. Also, all the cleaners know the importance of aged care cleaning, so they will work with you to clean the facility according to your schedule.
Record Keeping
On top of an already thorough schedule, there is also appropriate recording keeping involved as well. This means that every party involved, the cleaners, management, and your own facilities' managers can make sure that all cleaning activities are completed. After creating and agreeing on a written schedule, we will all work together to ensure that the job is done correctly.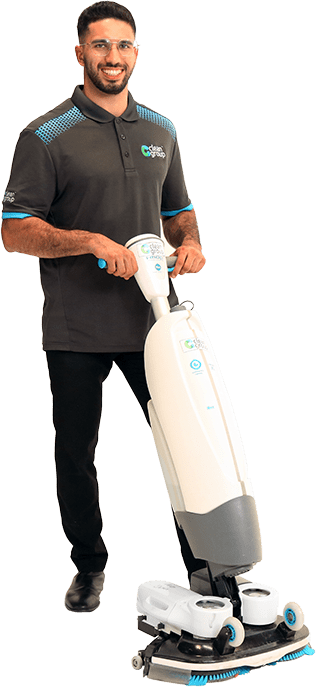 Chemicals
When it comes to cleaning products, many people know that they can be harsh and damaging to the people in the facility. That is why Clean Group can have an open and honest conversation about what products are being used during the aged care cleaning.
In aged care facilities, many people cannot handle certain smells or chemicals, so inform the cleaners through an email or phone call about any allergies that someone may have. This ensures that only the appropriate materials are ever brought into the facility.
Equipment
All of the equipment that is needed is provided by Clean Group. Every cleaner can travel around Sydney NSW with their materials, so you do not need to provide them with anything. It's just another way that the cleaners show that they care about making this an effortless experience for you.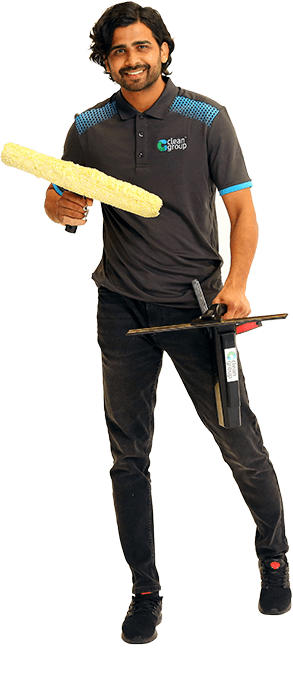 Cleaning Tasks
All cleaners are trained and ready to complete tasks around the entire facility, so you, your team, and residents can all enjoy the building properly.
Some of the tasks that are performed are:
Cleaning bathrooms and bedrooms
Taking care of common spaces
Disinfecting food preparation areas
With these services, you will be receiving dusting, wiping, vacuuming, cleaning sinks, toilets, bathtubs, and showers. The cleaners at Clean Group know precisely where to clean to keep everyone safe from any germs or bacteria.
There are more services available for you and your aged care cleaning needs in Sydney NSW. You just need to email or call to find out more.
Aged Care Cleaning
One of the biggest concerns over the past couple of years is Covid. When it comes to aged care cleaning, it is crucial that all the correct Covid procedures are discussed and are followed. On top of this, regular cleaning and maintenance help with preventing Covid from spreading.
The people in the home have loved ones that want them to be safe and healthy. They have trusted the facility to look after them, and now, you have trusted Clean Group to look after you. That is why all the cleaners know all the cleaning procedures to help prevent the spread of Covid.
Moreover, only the latest equipment is used to help with any Covid cleaning. Clean Group only uses the best Electrostatic Sprayer with TGA-approved chemicals. This allows Clean Group to effectively disinfect all frequently touched areas. Also, the available team can get the job done with care.
That is just another reason why Clean Group is a top choice for cleaning in Sydney, NSW.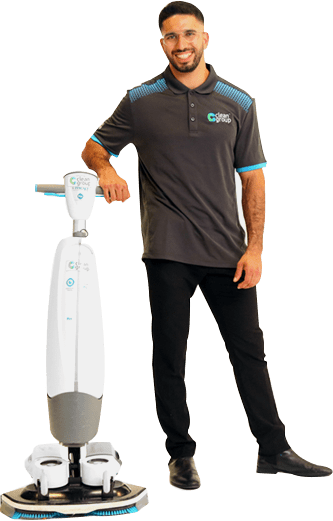 Have a Specialized Cleaning Service for Your Aged Care Cleaning
Aged care facilities in Sydney, NSW have important family members present. That is why you should hire specialised cleaners for the job.
You want to make sure that the cleaners are aware of how to clean without contributing to cross-contamination. Some protocols and procedures need to be followed to make sure that everyone is safe in the facility. That is why you should hire professionals.
At Clean Group, the best resources, training, and equipment are used at all times. You know that every cleaner that comes into the facility is prepared and experienced. This takes the headache and worries out of aged care cleaning.
You would not have someone unqualified and not trained to work in an aged care facility, so do not hire cleaners who are not experienced either. It's best for everyone to receive the proper care they need in their space.
Why Choose Us?
Clean Group has a duty and vision of making sure that every client receives the best care that they need. That is why Clean Group takes pride in cleaning around Sydney, NSW.
Also, Clean Group does not just search for the best cleaners out there, but those same people receive the best training that is available to them. Many job seekers join the Clean Group because of the teamwork and environment that the company provides.
You will be working with a team that cares for its employees, as well as its customers.
Additionally, only the latest technology is used for every cleaning job. With the best technology and TGA-approved cleaners, you will be left with a facility that is perfect for everyone to enjoy. Clean Group is trusted to clean in many different environments, from schools to medical buildings, so the team is prepared for aged care cleaning.
Moreover, every cleaning plan by Clean Group is made for you and your needs. There is no cleaning schedule that fits everyone and every situation, so the team makes sure to personalize it for you.
Lastly, Clean Group understands that every aged care is someone's home. When a cleaner comes into the building, you want to make sure that they are respectful to everyone. This is a place people call home, so it should be treated with the utmost respect and care.
The cleaners at Clean Group know and understand this. That is why they are all friendly and understanding towards everyone present. They will respect the space that they are in and leave it in pristine condition.
To top it all off, we have a 100% satisfaction guarantee. If there is ever anything that you are not happy with, all you need to do is let the team know, and it will be sorted out right away.
Call Now!
Call Clean Group today and ask about the free on-site cleaning quotation. You can either fill in the form online or call us today.
We can meet you at a specified location and time so that you can ask all of your questions. Clean Group works with clients so that everyone can receive the best possible cleaning service.
Additionally, a member of the team can come to the aged care facility, so you can point out precisely what you want to be done. This ensures that the right cleaning schedule can be made for you, the residents, and the team.
Conclusion
Clean Group is here to help aged care cleaning in Sydney, Australia. You can relax knowing that a well-trained and experienced team is going to be completing all cleaning tasks.
No matter the job type, your search is over because Clean Group is ready to provide you with the right services. Additionally, all members of the team take their time and care about the cleaning that is involved.
No matter what cleaning needs to be done, Clean Group is here to help sort it for you. If you need any other information about our services, feel free to browse our website; you're likely to find what you're looking for!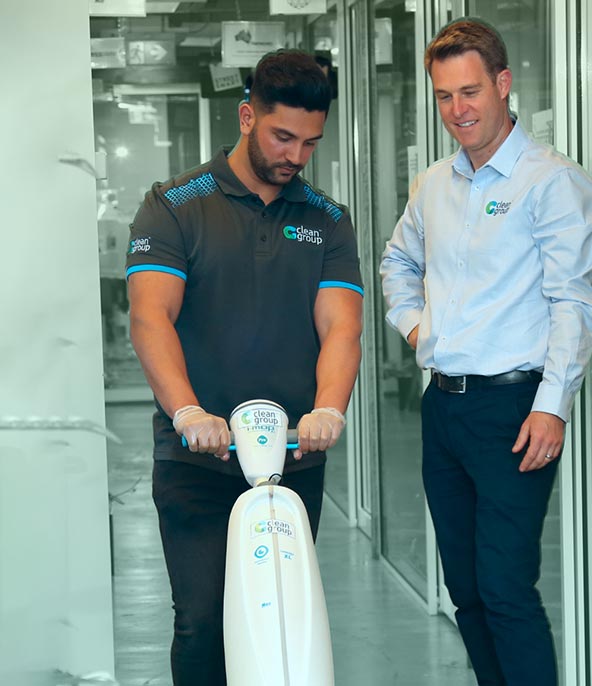 Frequently Asked Questions
---
Clean Group offers a wide selection of cleaning services you can choose from. Starting with routine cleaning, carpet cleaning, internal-external window cleaning, office cleaning, gym cleaning, childcare cleaning, medical centre cleaning, school cleaning, and the list goes on. Just check our website to know more.
The cost will depend on how much time, how much material, and what type of equipment needed for a cleaner to perform the cleaning that is required for your business. Our friendly sales managers can do a free onsite visit to determine the best price and cleaning program for your premises. Call us now on 02 91607469
Clean Group cleaners are all professional, reliable, and well-trained. We only employ full-time cleaners. This ensures that the cleaners are committed to high cleaning standards.
Absolutely! We are fully insured. Certificate of our insurances will be mailed to you with our quotation so you can have peace of mind.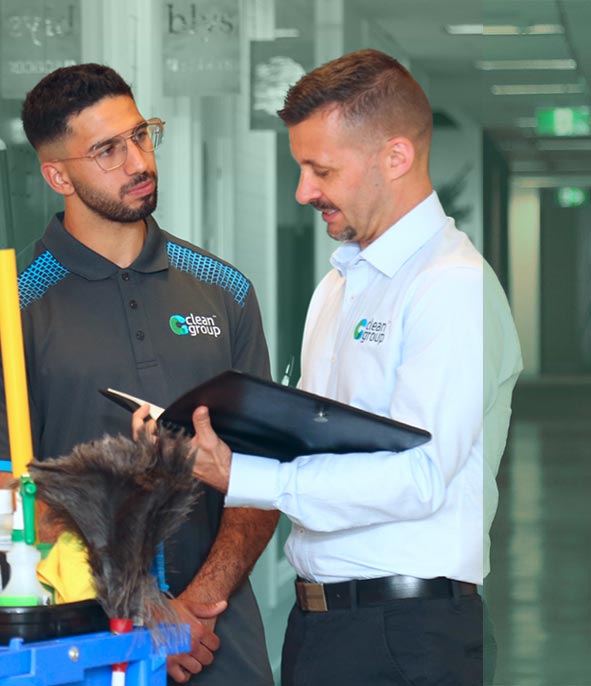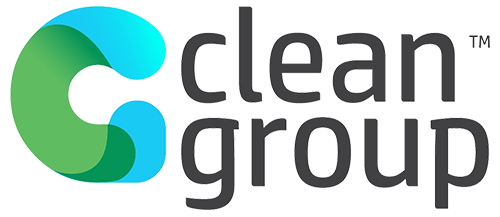 | | |
| --- | --- |
| Service Area: | Sydney Metropolitan |
| Services: | Age Care Cleaning, Age Care Cleaners |
| Contact: | 02 91607469 |
| Email: | sales@clean-group.com.au |