Retail Cleaning Services Sydney | Retail Cleaners Sydney
Every retail business, whether it's a multi-story shop or a little boutique, must be presentable and clean. These days, shoppers are looking for a one-of-a-kind purchasing experience. Clean Group provides various specialized retail office cleaning company, Australia.
Professional cleaners are required for retail cleaning because only they are capable of paying attention to the smallest details. A retail store has a lot of areas that need to be cleaned regularly. Customers want a retail business to be clean and well-maintained at all times, thus, it must always look appealing.
A nice and tidy space helps achieve that element easily in a retail store, which is primarily reliant on visual representation. Our retail cleaning (Sydney) programs are created with the demands of various areas in mind. All retail cleaners at Clean Group are dedicated to providing you with the best results and are approachable and reliable to a considerable extent.
Clean Group is without a doubt Sydney's most reputable retail cleaning company. We ensure you that our services can meet high standards by paying close attention to details.
Our team is well-equipped with the most up-to-date cleaning equipment, ensuring flawless results. Retail cleaning is different from office and restaurant cleaning, and hence, necessitates a distinct cleaning process. Because retail stores have a large number of customers regularly, maintaining and cleaning it might be tough.
Furthermore, a retail store is certain to feature delicate items that need to be handled with care. Clean Group hires trustworthy retail cleaners that are experienced in a wide range of areas. Whether it's taking care of the materials in the store or cleaning the fragile glass surfaces, our team is capable of handling any assignment.
Our team of efficient and competent specialists who have years of experience in the field of retail cleaning take pride in providing deluxe retail cleaning services and ensuring that our customers are satisfied with the outcomes.
We stay up to date on the newest retail cleaning procedures in Sydney so you can rest easy knowing your business is in the hands of experienced and attentive professionals who are aware of your retail cleaning needs and strive hard to surpass your expectations.
Contact us immediately for more information about our superior retail cleaning services in Sydney; our team of professionals will be happy to assist you and book our first visit to your site. We have offered our specialized retail cleaning services in Sydney for a long time, and we have been the preferred option for businesses such as schools, hospitals, gyms, and retail stores, so don't hesitate to call us and start enjoying a premium service at a very affordable price.
Clean Group works seven days a week to keep our customers' retail stores clean and dust-free; all you have to do is call us to schedule your appointment.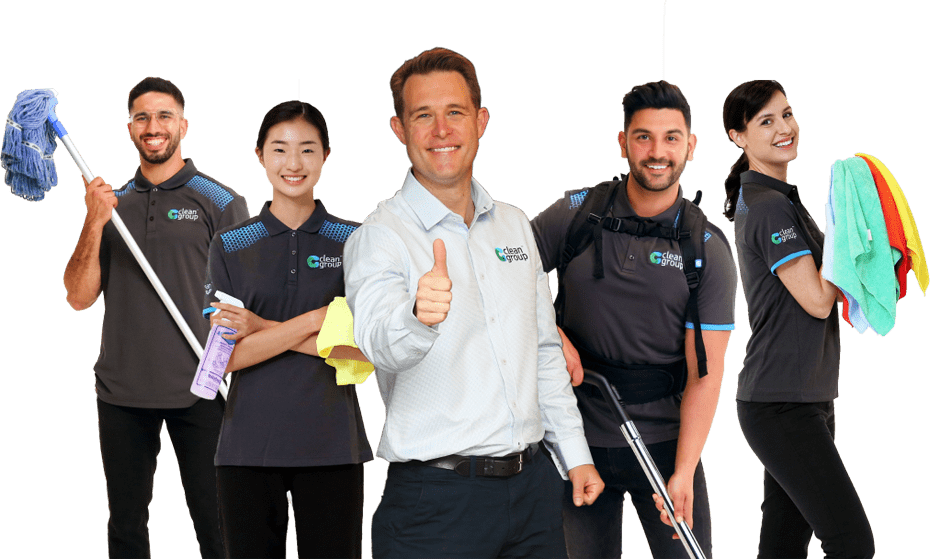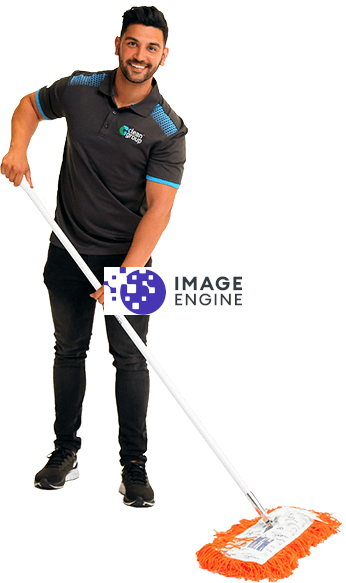 How Can We Add Value with Our Retail Cleaning Services in Sydney?
Spotless cleaning: We won't leave any corners or areas unclean. Our cleaners make sure that your area is clean and spotless, regardless of any exceptions.
Health-friendly alternatives: Any clean environment will be considered worthless if it is surrounded by a chemical smell. We always use environmentally friendly products that are safe for your health and the environment.
Cleaners, materials, and overall experience: We've been in this business for almost a decade. Everything we offer is included in the low-cost retail cleaning packages we provide for you.
Outsourcing Is the Best Option
As a small firm in a fiercely competitive industry like retail, you must prioritize branding, franchising expansions, marketing, and business development. Having to put housekeeping on the back burner may only detract you from your main goal.
Deep cleaning, disinfecting, and sanitization are also difficult procedures to master. Therefore, your job isn't done only by hiring one janitor, but by hiring a number of them. This can add to your company's overall operational costs.
We also offer commercial window cleaning, commercial floor cleaning, age care cleaning, hotel cleaning, stadium cleaning, retail cleaning, shopping centre cleaning, auditorium cleaning, Window Cleaning, commercial carpet cleaning, university cleaning, bank cleaning, janitorial cleaning, commercial building cleaning, corporate cleaning, blind cleaning, upholstery cleaning, and commercial pressure cleaning services to our clients.
Why Choose Clean Group?
The majority of retail store owners are unaware that cleaning must be done regularly. Furthermore, managing both the store and the cleaning schedule is exceedingly challenging. Clean Group provides highly dependable and result-oriented professional cleaning services for a retail shop. Here are some of the reasons why Clean Group is the best option for a retail cleaning service in Sydney: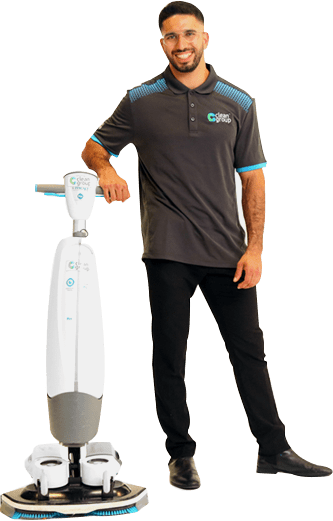 Responsible Cleaners
Only reliable cleaners are hired by Clean Group, which follows a strict hiring process. The cleaners are hired after thorough background checks, ensuring both safety and trustworthiness. Our professional cleaners have a lot of experience and always observe all safety precautions when cleaning. With Clean Group, you can relax knowing that your retail store is in good hands.
Affordable Price Structure
Discuss your requirements with us, and we'll provide you with customized services too. Each industry is unique, and not every place requires the same level of cleaning, which is why we provide retail cleaning services at a very reasonable price with plenty of room for customization. Our cleaning procedures are both high-quality and cost-effective.
Use of Environment-Friendly Products
We use cleaning products that are both effective and safe to keep your retail store clean. Our retail cleaning products don't include any hazardous chemicals, so they won't harm anything in your store. Additionally, our cleaners will also use modern cleaning technology to ensure that even the tightest corners are cleaned.
Excellent Customer Service
Our staff will promptly respond to all of your questions and concerns. To learn more about our services, call our toll-free hotline or send us an email. When it comes to our cleaning techniques and rates, our staff will assist you.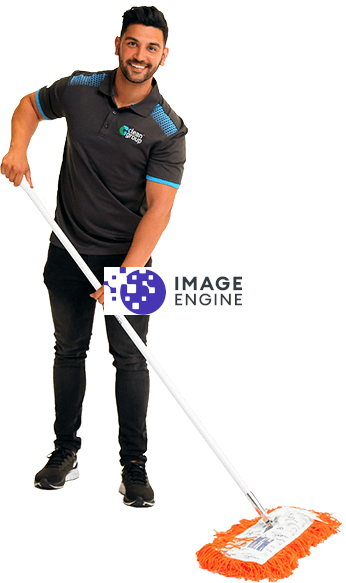 Is There Any Type of Cleaning that Clean Group Specialises in?
Our office and retail cleaning (Sydney) crew provides the same high-quality commercial cleaning services throughout the state and is well skilled in a variety of commercial cleaning applications, with important expertise in areas such as:
Office and commercial cleaning
Aged care and retirement cleaning
Education cleaning
Retail cleaning
Medical cleaning
Industrial cleaning services
Sports and leisure cleaning
Hospitality cleaning, and more
Types of Shops and Retail Spaces We Clean
We clean a variety of stores and retail establishments. Our company deals with single shop owners in retail settings and major malls, as well as food and beverage retailers who operate both independently and in malls.
Although retail has some requirements in common with other industries, services will be tailored to your individual needs.
Clean Group Offers a Wide Variety of Office Cleaning Services

Cleaning and Maintenance of Blinds and Curtains:
When it comes to cleaning and maintaining your office's blinds and curtains, you want to hire pros. Our comprehensive service includes blind re-taping and re-cording, fabric curtain dry cleaning, dusting and washing.

General Cleaning:
Cleaning of conference rooms, garbage disposal, kitchen, wet areas, and breakout areas are all included in general cleaning services. Plus, everything else that needs to be cleaned at your office. Cleaning of your windows is also an option.

Restrooms
With germs on nearly every surface in these areas, not to mention the necessity for odour management, Clean Group will guarantee that your restrooms are thoroughly cleaned and that the necessary retail cleaning solutions are used to lessen and control unpleasant odours.

Carpet Cleaning
Clean Group goes above and beyond regular vacuuming when it comes to carpet cleaning. We'll assess your needs and offer dry, foam shampooing, steaming, or targeted spot cleaning as needed.

Fabric and Furniture Maintenance
If your business property or offices have upholstered surfaces, Clean Group will take care of them and ensure that they are cleaned properly. Fabrics will be shampooed or dry cleaned, and leather surfaces will be cleaned with the proper materials and equipment.

Floor Care
We have the knowledge, skills, and technology to clean a variety of floors, including marble, concrete, terrazzo, wood, linoleum, tile, ceramic, and rubber.
3 Steps to Hiring Affordable Retail Cleaning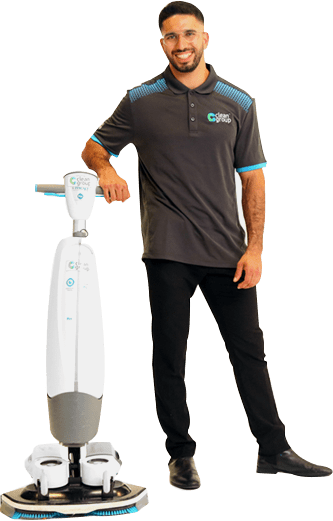 Step 1: Schedule a Complimentary Retail Cleaning Assessment for Your Workplace
Cleaners in Sydney are usually more than ready to provide you with a quote for retail cleaning services over the phone. However, we have discovered that completing a free onsite assessment to have a thorough understanding of your specific cleaning requirements before providing a free quote is the best approach to ensure we provide the retail cleaning (Sydney) that our clients require.
Step 2. Establish Unique Cleaning Requirements for Your Company
Following the completion of the onsite assessment, one of our retail cleaning specialists will create a unique but professional cleaning service proposal that best meets your cleaning needs while also aligning it with your operating hours and budget.
Step 3: Select a Cleaning Program That Is Appropriate for Your Retail Store
All you have to do now is determine which mix of commercial cleaning services and professional services best match your retail cleaning needs, now that you have your customized proposal and a free estimate. You have the choice to sign off on all or any of the options we suggest. It's entirely up to you.
Guaranteed, You'll Love Our Cleaning Services
All of our employees have been thoroughly trained to go above and beyond in terms of customer service, quality, and dependability. We're so confident in the quality of our fantastic corporate and retail cleaning services that we back them up with an iron-clad guarantee. Simply said, if you're not completely satisfied with our work, let us know, and we'll correct the problem for free. We provide retail cleaning services in Sydney every day of the week.
Hire Clean Group for retail cleaning in Sydney, and improve the overall appearance of your retail outlet!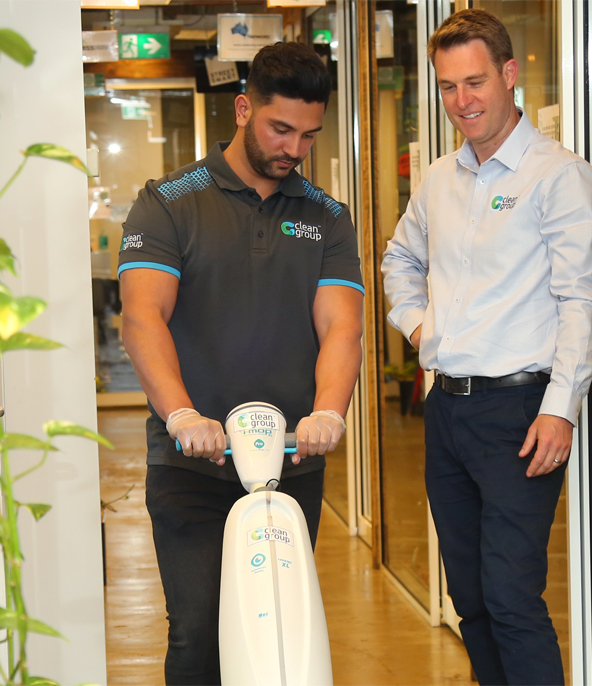 Frequently Asked Questions
---
Clean Group offers a wide selection of cleaning services you can choose from. Starting with routine cleaning, carpet cleaning, internal-external window cleaning, office cleaning, gym cleaning, childcare cleaning, medical centre cleaning, school cleaning, and the list goes on. Just check our website to know more.
The cost will depend on how much time, how much material, and what type of equipment needed for a cleaner to perform the cleaning that is required for your business. Our friendly sales managers can do a free onsite visit to determine the best price and cleaning program for your premises. Call us now on 02 91607469
Clean Group cleaners are all professional, reliable, and well-trained. We only employ full-time cleaners. This ensures that the cleaners are committed to high cleaning standards.
Absolutely! We are fully insured. Certificate of our insurances will be mailed to you with our quotation so you can have peace of mind.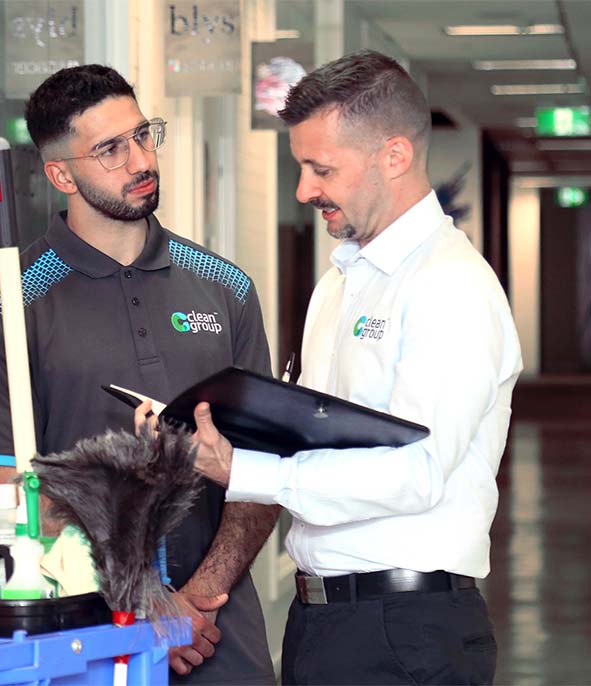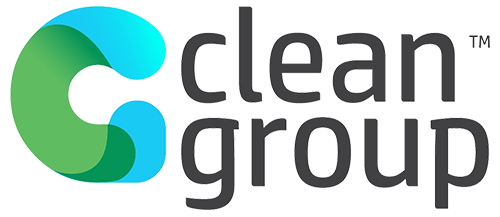 | | |
| --- | --- |
| Team Size: | 70+ |
| Services: | Retail Cleaning, Retail Cleaners |
| Contact: | 02 91607469 |
| Email: | [email protected] |