Looking for Commercial Carpet Cleaner Services in Sydney | Commercial Carpet Cleaners Sydney
Everyone knows that office carpets get a lot of foot traffic. Carpets are often made of densely woven threads that make them durable and long-lasting. This makes them more resistant to wear and tear, but it also makes them more susceptible to dust, filth, and pollutants.
Professional office cleaning company penetrates the fibres, removing the dust particles that can cause damage and make the carpet appear dull.
Essentially, for your employees' health, it is important that your office environment is kept clean and sanitary.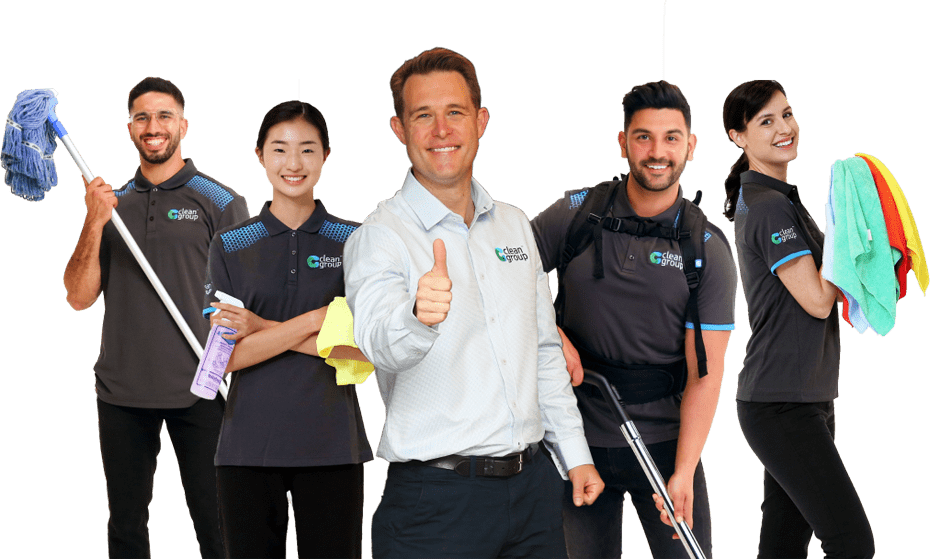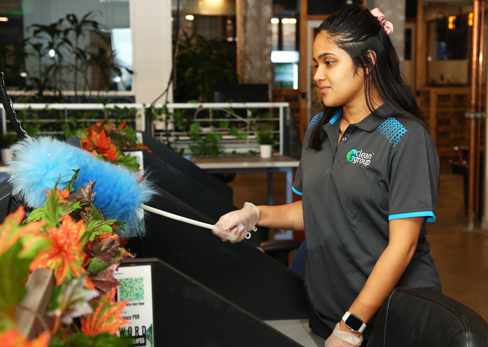 What Is Clean Group?
Clean Group provides high-quality labour and the best office cleaning services in Sydney (NSW). We specialize in thorough cleaning, spot cleaning, deep cleaning, pre-purchase inspections, and emergency responses for both residential and commercial carpets.
To get the best results, our specialists are fully trained and equipped with the most up-to-date carpet cleaning equipment. In order to ensure that your carpet looks as good as new, we use the most reliable and modern methods for removing filth, grunge, and other impurities from the upholstery at a microscopic level. With our high-powered cleaning techniques and grout cleaning, we can even restore the colour of your carpets if dirt and grime have caused them to lose their natural, vibrant colour.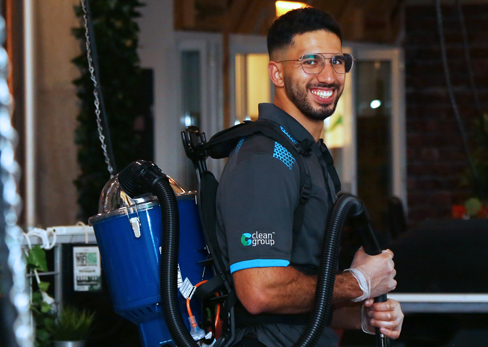 Our Carpet Cleaners - House and Commercial Carpet Cleaning
As previously mentioned, we also offer commercial carpet cleaning services in Sydney. We use cutting-edge technology to provide you with a professional, assured service that has earned us wonderful ratings from customers. Whether your carpet is soiled or needs to be refreshed, our expert carpet cleaners will extract dirt from deep inside the carpet's upholstery for a professionally clean result.
From a thorough inspection and recommendation of the necessary treatment to its final completion, our highly skilled staff will manage all aspects of your commercial carpet cleaning service in Sydney. We care about the environment at Clean Group, and we attempt to use renewable energy sources whenever possible, so you can be confident that our Best commercial cleaners services Sydney are environmentally friendly.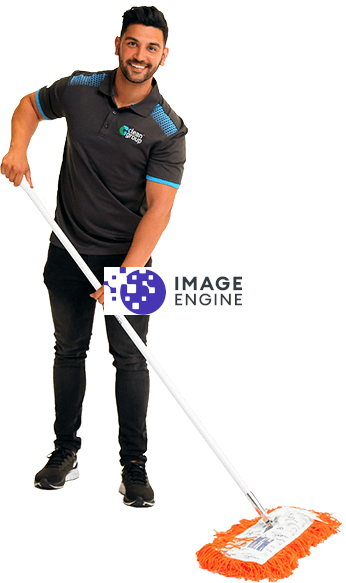 Expert and Trusted Carpet Cleaning Services
Essentially, carpet cleaning services are necessary for residential, commercial, and office buildings. Professional carpet cleaning is required to remove all of the dirt and grime that has accumulated. There are numerous advantages of hiring specialists to clean your carpets at your home or business.
Carpet cleaners, such as Clean Group, are trained to use specialized ways in removing soil and neutralising odours from the carpet's fibres. Our carpet cleaners are well-versed in all elements of carpet cleaning and maintenance on a tight budget.
Clean Group Australia (Aust) Pty Ltd is a well-established, fully licensed, and professional carpet cleaning service that services the entire Sydney metropolitan area, specializing in residential, industrial, and commercial carpet cleaning.
What makes Clean Group the industry leader in commercial carpet cleaning is that we listen and act to what you want and need, then personalise the carpet cleaning techniques and systems to assure that our professional service will not only meet but will exceed your expectations.
We also offer commercial window cleaning, commercial floor cleaning, commercial carpet cleaning, janitorial cleaning, commercial building cleaning, corporate cleaning, blind cleaning, upholstery cleaning, and commercial pressure cleaning, aged care cleaning, hotel cleaning, shopping centre cleaning, university cleaning, bank cleaning, stadium cleaning, auditorium cleaning, showroom cleaning, retail cleaning, window cleaning, factory cleaning, touchpoint cleaning, hospital cleaning, pub cleaning services to our clients.
What Are the Advantages of Using a Professional Commercial Carpet Cleaning Service?
A professional carpet cleaner in Sydney can provide excellent results, but finding one you can trust might be difficult. Our staff has worked hard for many years to establish a reputation for providing high-quality services at reasonable prices. We will respect your home or business and make sure that your carpets are cleaned as quickly as humanly possible while avoiding damage.
Clean Group makes carpet cleaning easy for you by providing both home and commercial carpet cleaning services. To guarantee that your carpets receive the professional treatment they deserve, our team of skilled specialists uses state-of-the-art technology. We have experience in removing odours from both household and pet sources, and our methods effectively remove stains from a wide range of materials.

Our Process
Here at Clean Group, we believe that steam cleaning is the best commercial carpet cleaning method, which is why we use the best steam cleaners on the market for our projects.
We have a process that is both efficient and effective, delivering the best results for your carpet.

Pre-inspection Carpet Valuation
Our professionals will do a detailed assessment of your carpets when they arrive. They'll determine the carpet type, fibre, and age, as well as gather information on stains, observe any problem areas, and confirm what has to be done and the best cleaning procedure for it.

Pre-Conditioning and Spot Treatment
When pre-conditioning compounds are applied hot onto the carpet early in the process, they have more time to bond with the soil particles and thus are easier to remove afterward. Our team has received extensive training in order to know how to best address your concerns. Spot removal is the process of removing typical stains like mud, food, and grease.

Deodorising and Neutralising
Your carpets are neutralised with a premium-quality neutraliser to ensure that they do not cling and that the Ph of the carpet is within acceptable limits to prevent further damage. You can also choose from a variety of scented aromas to deodorise your carpets and give them that final touch.

Dry Your Carpet
Last but not least, our workers will clean commercial carpets. The time it takes for a carpet to dry is usually six-eight hours, although it varies depending on the type of carpet and the degree of ventilation. We offer our deep cleaning services after hours or on Saturdays to ensure that your carpet is as good as new and dries in time for the next working day.

Hot Water Extraction Steam Cleaning Requirements
Steam cleaning is an eco-friendly method for removing dirt from carpets. Using a high-pressure jet spray, the steam is blasted out of the machine and into the carpet. The water and debris are then vacuumed out of the carpet by the machine. We'll also use our state-of-the-art steam cleaner to clean your carpets. We use high-quality hot water extraction (steam cleaning) equipment to ensure that high levels of heat and suction are maintained, resulting in improved results at affordable prices. With our top-of-the-line huge petrol truck-mounted steam cleaners and high heat extensive range of carpet cleaning machines, no cost has been spared. Therefore, with Clean Group, you can expect your carpets to be cleaner and dryer compared to other steam cleaners on the Gold Coast.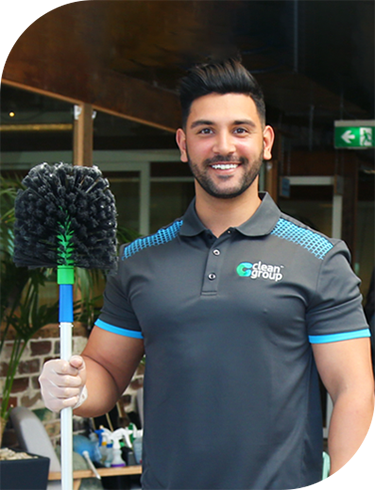 Why Should You Choose Clean Group?
Below is a list of reasons as to why you should choose our carpet cleaners:
We provide a timely, professional service; we have re-invested considerably into our company and we use the most advanced carpet cleaning equipment available.
The Australian Cleaning and Restoration Academy provides weekly training to all technicians.
All commercial carpet cleaning work includes a free on-site visit.
Our services are fully insured.
Our Carpet Cleaning Services
Our carpet cleaners provide a variety of expert cleaning services in addition to carpet and rug cleaning to keep your workplace looking and smelling its best. These are some of our services:
Deep cleaning of tiles and grout
Cleaning of upholstery
Cleaning a mattress
Cleaning curtains
Cleaning and protecting leather
stripping and sealing the floor
Restoring your office in every way, including cleaning stubborn water stains from carpets and rugs.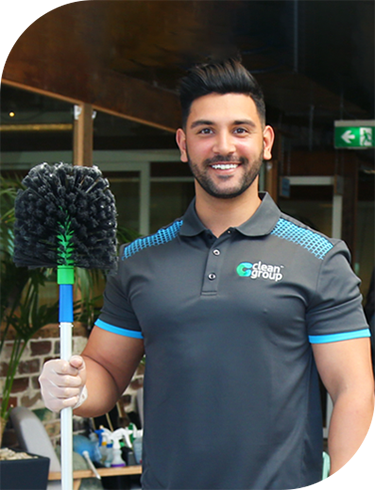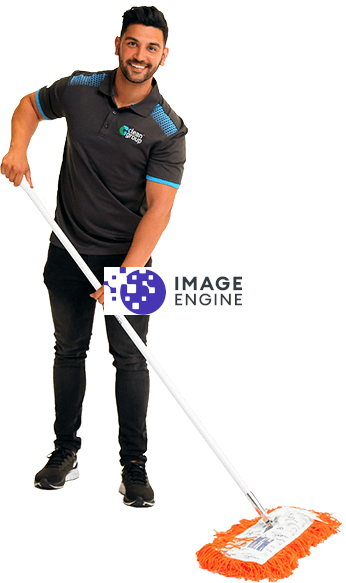 Benefits of a Safe and Clean Workspace
Comply with Occupational Health and Safety (OH&S) regulations
Make a good first impression Having a clean working environment will make a positive impression on clients, employees, and visitors, which is important when hosting visitors or holding an important meeting. The goal is to maintain a professional appearance!
Improve mental and physical health a pleasant and well-organized work atmosphere reduces anxiety and stress. Happy employees are wonderful employees!
Increase productivity instead of dealing with clutter and a filthy workplace, staff can focus on their work, therefore, saving time and increasing productivity.
Removal of bacteria and germs a clean environment reduces the spread of disease-causing germs and allergies, as well as microbes that produce mould, mildew, and foul odours.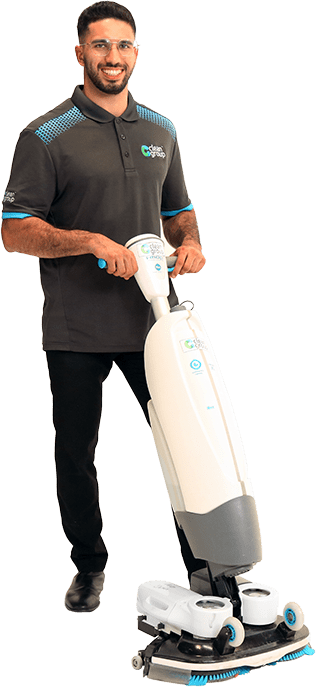 Are Professional Carpet Cleaners Worth It?
Professional carpet cleaners are, in fact, well worth the hype. Are you curious as to why? Professional carpet cleaning has a number of advantages. Such professionals, for starters, have the necessary equipment, tools, cleaning materials, product range, and knowledge to accomplish the task completely.
Two, they understand which carpet materials require certain types of cleaning, allowing them to tailor a cleaning solution to your specific needs. Three, before returning the carpet to you, they sanitize, deodorize, and pre-stain it. Four, they have truck-mounted equipment that allows them to dry your carpets far more quickly, and they are eco-friendly.
How Much Does It Cost to Clean a Carpet?
Essentially, the cost of commercial carpet cleaning is influenced by several factors. The size of the work, the type of carpet fibres, the condition of the carpet, and anything else that could affect the job at hand are all taken into account by our cleaners. They will then supply you with a free, no-obligation quote. Our estimates are project-based rather than hourly, and they are all-inclusive. This implies that once you get a quote, you'll know exactly how much you'll have to pay.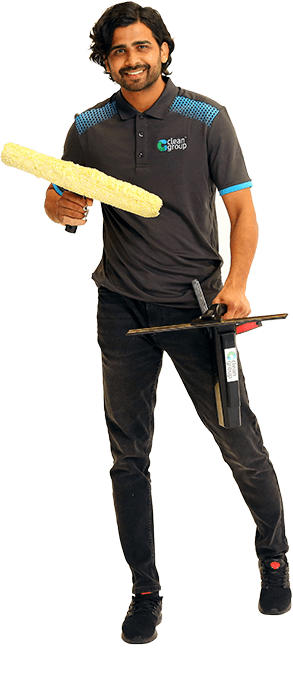 Contact the Carpet Cleaning Professionals Today
Don't wait any longer to have your carpets cleaned. The longer you wait, the shorter your carpet's lifespan will be. We are proud of our reputation which is known for quality, devotion, and dependability at Clean Group. As a result, we are confident that you will be satisfied with our service.
Our friendly and dependable steam cleaners are fully insured and have had commercial carpet cleaning training in Sydney (Australia). These carpet cleaners utilise 100% non-toxic cleaning materials and Australian-made equipment. When they're finished, you'll have a clean, disinfected carpet free of harmful chemicals.
We can clean your carpets and provide a healthier working environment for your staff. Call right now to make an appointment.
You can call us at (02) 8188 9018 or use our contact form to request a service. If you need commercial carpet cleaning to recover the appearance of your office carpets, you can trust us to do the job well.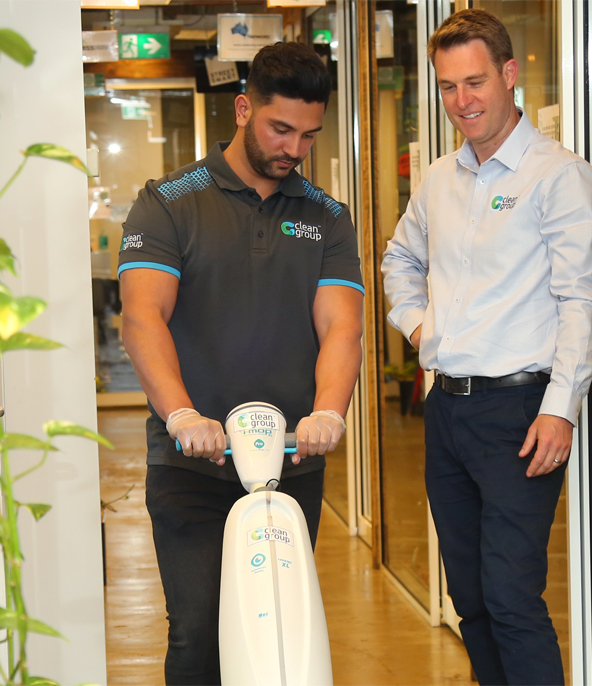 Frequently Asked Questions
---
Clean Group offers a wide selection of cleaning services you can choose from. Starting with routine cleaning, carpet cleaning, internal-external window cleaning, office cleaning, gym cleaning, childcare cleaning, medical centre cleaning, school cleaning, and the list goes on. Just check our website to know more.
The cost will depend on how much time, how much material, and what type of equipment needed for a cleaner to perform the cleaning that is required for your business. Our friendly sales managers can do a free onsite visit to determine the best price and cleaning program for your premises. Call us now on 02 91607469
Clean Group cleaners are all professional, reliable, and well-trained. We only employ full-time cleaners. This ensures that the cleaners are committed to high cleaning standards.
Absolutely! We are fully insured. Certificate of our insurances will be mailed to you with our quotation so you can have peace of mind.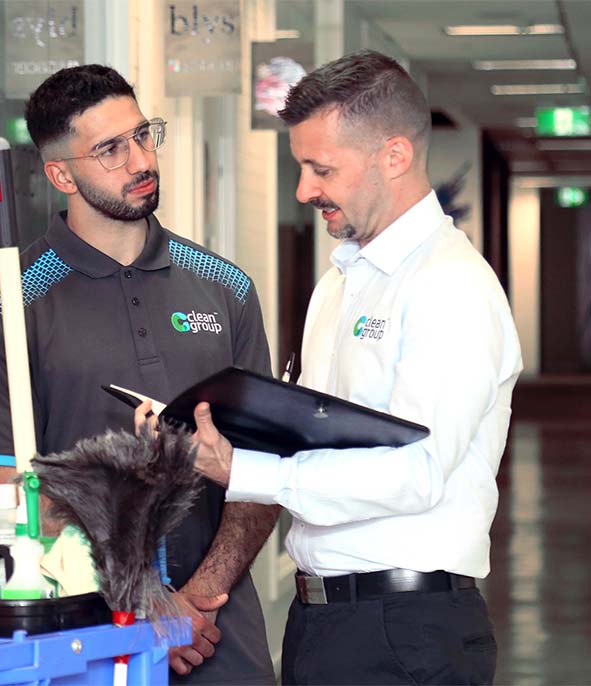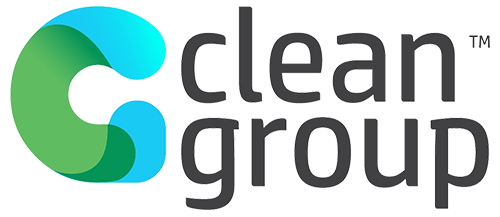 | | |
| --- | --- |
| Team Size: | 70+ |
| Services: | Commercial Carpet Cleaning, Commercial Carpet Cleaners |
| Contact: | 02 91607469 |
| Email: | [email protected] |