Services in
– Clean Group
At Clean Group we offer a full spectrum of professional cleaning services. We will be your number one reliable office cleaning provider in Sydney. Our team of dedicated and meticulous professionals will always show up on time and do a fantastic job consistently. You can trust that the level of cleanliness will be beyond your highest expectations. Thanks to the state-of-the-art technology we will provide our clients with premium professional cleaning services Sydney and Australia wide. All your cleaning challenges will be properly dealt with by a team of office cleaning experts.
A Vast Variety of Professional Cleaning Services
With Clean Group, you can be confident that you will receive top-to-bottom cleaning solutions for your facility. Clean Group guarantees that your business spaces are clean, refreshed, tidy, and well-maintained. Cleanliness is our top priority. We use the highest quality, non-toxic chemicals and cleaning solutions to ensure that your workplace is always safe and germ-free. We offer complete office cleaning solutions and services, with a special command in the office and business cleaning services Sydney wide.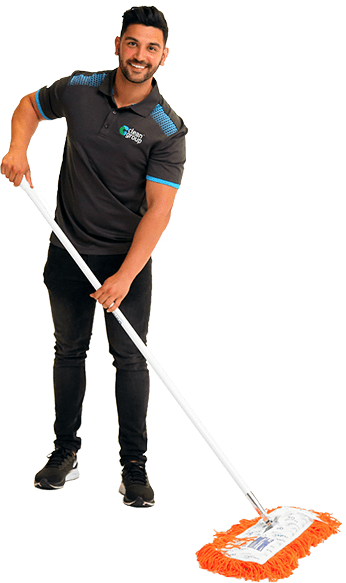 Clean Group Professional Cleaning Services
For us, the satisfaction of our clients is on priority. With this approach, we have become one of the most reputed cleaning companies offering nothing but unmatched cleaning services Sydney wide. In addition, each professional in the Clean Group team remains a closely-knit family member, and they fully understand our vision to make every penny you spend on us is worth it for you. We will treat your office as our own, and look after it properly. With our experience, knowledge, team and equipment, we will try our best to provide the best possible cleaning solution. Contact us today to get a quote and hire the best cleaning professionals in Australia.