Everything You Need To Know About Commercial Cleaning in Australia
All About Commercial Cleaning Australia
Commercial cleaning is the cleaning of commercial spaces. Business spaces such as offices, gyms, childcare homes, churches, medical facilities, schools and even warehouses are the beginning of all your transactions, thinking and discussions, so it is important that you keep it clean and able to handle a normal day-to-day business without worrying about cleanliness and health of your staff and guests. Commercial cleaning is a major industry in cities such as Sydney, Melbourne, Brisbane, Canberra, Gold Coast and Perth.
Watch Our Video On Business Cleaning Guide
With a clean environment, you as a business owner will be able to impress customers, maintain brand image and keep your business going, instead of worrying about mess. Businesses do hire local cleaners but without proper knowledge, experience, and access to cleaning equipment and cleaning material, they can't provide you the cleaning standard you are willing for.
That's why professional cleaners are required. As the name suggests, commercial cleaning is related to cleaning of commercial places such as gyms, childcare homes, churches, medical facilities, schools and even warehouses. With experienced team leaders, proper commercial cleaning training, and quality product and equipment commercial cleaners can provide the best standard of cleaning in less time, money and effort.
Introduction: About commercial cleaning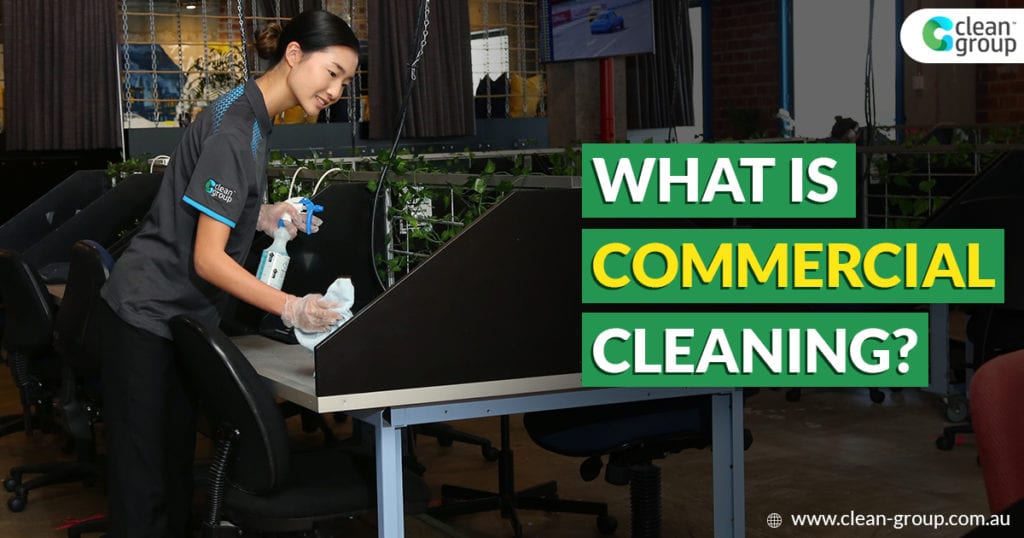 Commercial cleaning is an act of cleaning commercial or businesses such as offices, shops, factories, bars and restaurants. Basically, this type of cleaning is provided by commercial cleaners under commercial cleaning Sydney services provided by professional cleaning company.
There are many professional cleaning companies out there but if you are looking for a trustworthy commercial cleaning company then Clean Group, Sydney would be the best choice for all your cleaning needs. Clean Group is one of the best cleaning contractors in Sydney and provides various types of commercial cleaning services according to your business.Our Commercial cleaning Brisbane branch continues to provide top class cleanings services in Brisbane metro. Why is Commercial cleaning important in Sydney? 
Commercial cleaning services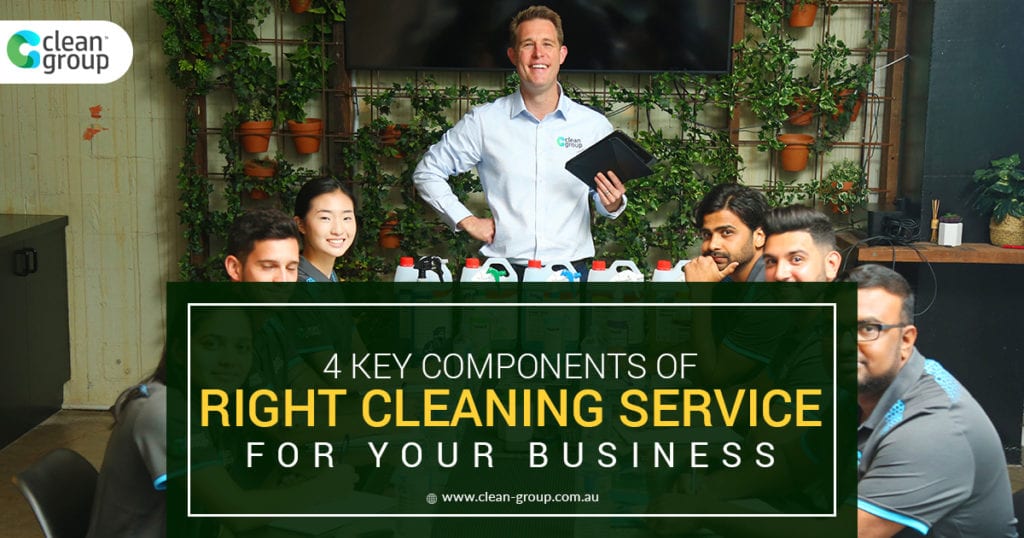 commercial cleaning business and their services, so in some cases, commercial cleaners will cater to specific businesses (such as medical facilities). Here is a list of What you can expect from Clean Group's Cleaners Team and the main types of commercial cleaning industries clean group serve all across Australia:
The gym is an unusually humid environment where sweat creates ideal humidity conditions for germs, bacteria, mold, mildew and viruses. And while you can't stop sweating, you can make sure your premises stay clean at all times, so that bacteria, germs, viruses, and even dirt don't take over. Normal mopping and sweeping in general is not enough, especially during this pandemic period and in restrooms, so it is important to hire a professional cleaner in these places.
Read more about gym cleaning, tasks we perform and more here: Gym Cleaning
Keeping your child care facility clean is important for the health, safety and well-being of children, you, and your business. For the best result, one of the most important steps you can take to reduce the spread of germs (such as bacteria, viruses, and fungi) is to hire a commercial cleaning company like Clean Group for all your cleaning, sanitizing and disinfection needs at these places.
Know about the service, process and products we use here: Childcare Cleaning
A church is made up of many areas, each of them having its own unique function. It serves the surrounding communities on a daily basis. Cleaning a church requires an organized approach that doesn't interfere with regular functions. Our church cleaning services can help you organize everything from daily housekeeping duties to bi-annual and annual functions and projects.
Take a look at our church cleaning service and complete process here: Church Cleaning
Regular medical cleaning is vital for medical facilities because these are high-traffic areas that are exposed to many germs and bacteria daily. Special care for medical equipment, chemicals, restrooms and patient rooms is required to keep everything clean and organized. Clean Group has been providing quality medical cleaning services in Sydney, NSW for years. If needed we can also prepare a commercial restroom cleaning checklist for your healthcare center. Contact us today to know the prices.
Check process and price here: Medical Cleaning
Reports of Worldwide Cleaning Industry Association states that 22 million school days are lost each year due to the common cold and up to 38 million school days because of the flu. Schools are breeding grounds for viruses, germs, bacteria, dirt, dust and infections. Poor sanitation leads to absenteeism of teachers, students and staff, which can cost billions of dollars to compensate. They require professional cleaners to keep the building and environment risk-free and tidy. Hire a clean group for all your school cleaning needs at the most economical prices. There are different types of cleaning services but school cleaning services are the most sought services.
Know more about School cleaning services and its cost here: School Cleaning
A dirty, disorganized warehouse can result in accidents due to debris in the aisles and on the floor. Warehouse cleaning is important to encourage a positive environment, ensure accurate inventory management, increase efficiency, and cause fewer accidents. Hire Clean Group Sydney for the most effective and economical warehouse cleaning services now.
Know about the process, cleaning products and price here: Warehouse Cleaning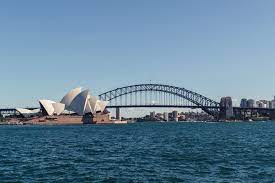 Office Cleaning Cost Starts at $75
As there are various types of commercial cleaning services, including hotel cleaning, data centre cleaning, restaurant cleaning, factory cleaning, window cleaning, pub cleaning, showroom cleaning, supermarket cleaning, shopping mall cleaning, aged care cleaning customers need to be well aware of all the terms and details about it, with the same purpose we have prepared this article for you: Cleaning Services Terminology before hiring a cleaning company. Clean Group provides services to almost every commercial facility including commercial parking lot, so if you are looking for a commercial cleaning company for commercial parking lot cleaning Clean group can help.  As we have equipment, safety tools, sanitizers, and staff, we also added  covid-19 cleaning services under our service portfolio. So hire us in this pandemic period and Keep Covid-19 at bay.
Routine commercial cleaning (daily/weekly/monthly commercial cleaning)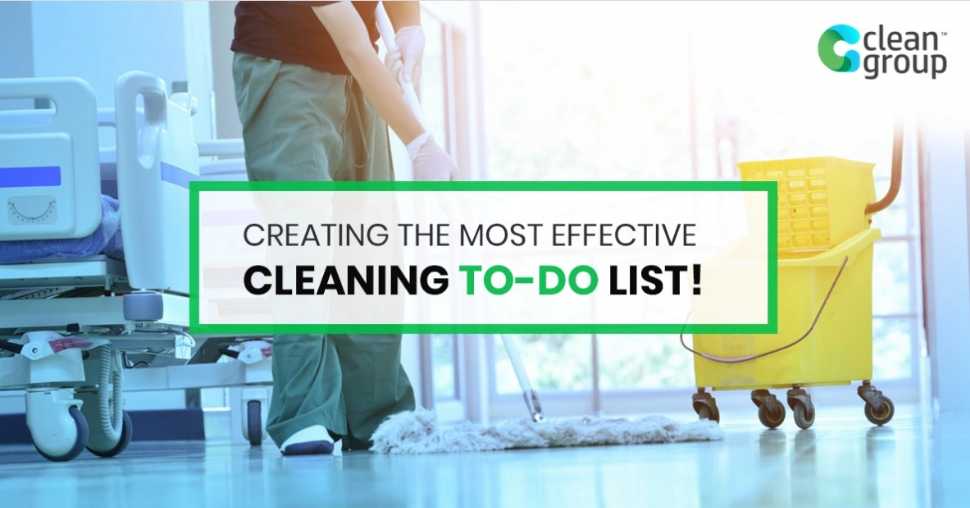 Depending on how big your building is and how much traffic your business is exposed to each day, you can choose and invest in commercial cleaning contracts for your site to conduct cleaning on a daily, weekly or monthly basis.
Right Commercial Cleaning influences brand image, thus to maintain good brand image, hygiene and a professional appearance, areas that require regular cleaning include toilets, light switches, doorknobs and door handles that get a lot of regular use. Similarly, telephone, keyboards, lift-buttons, require the same constant care. These need to be cleaned and sanitized frequently to keep the germ population to a minimum.
So while you are choosing a commercial cleaner make sure to mention any routine cleaning needs in the commercial cleaning quote.
Daily commercial cleaning lists include the absolute minimum tasks that must be completed for office workers to keep an office clean and hygienic. The daily cleaning list will address the communal areas of the office, including the reception or lobby area, workspace (office or cubicle), washroom, break room, and kitchen area. This list also includes some important tasks cleaners do on every visit.
Weekly cleaning lists include some big tasks along with deep cleaning tasks that create a healthier work environment for employees and office guests. Weekly services are required at Industrial facilities, to know the difference take a look at difference between commercial and Industrial cleaning.
Monthly cleaning lists are a bit shorter than daily and monthly cleaning task lists and should be limited to items and places that can be neglected without endangering the health or safety of the people working in the office. A commercial cleaning service provider can handle all above with ease, so without worrying much call a professional cleaning company now.
Commercial cleaners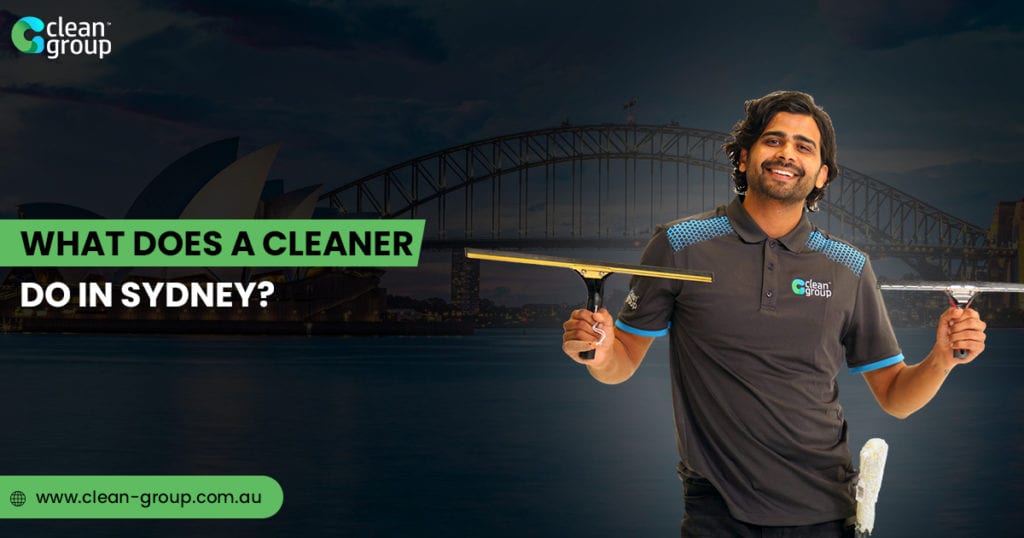 The term commercial cleaner represents a group of people or a company that provides cleaning services for businesses such as offices, shops, factories, bars and restaurants. The cleaning services they offer may vary, but most commercial cleaners will have access to the equipment and staff available to do everything from dusting desks and empty bins to industrial carpet cleaning and window cleaning. Hiring commercial cleaners near Sydney can improve your Sydney office's appearance.
The exact responsibilities of a commercial cleaner will vary depending on the size and structure of a facility, but some core functions are almost always associated with the job. Commercial cleaners should expect to clean, sanitize, restore supplies, follow a given checklist, note down complaints, and handle unexpected problems. Want to know if your cleaners are doing a good job, read here: 11 Signs of a Good Cleaner.
If you are wondering what skills to look out for in a commercial cleaner? Take a look at our well-explained article here: Top Cleaning Skills Required for a Cleaning Job In Sydney. Normally, cleaning companies hire cleaners after analyzing their skill, knowledge, previous work experience, and their background. After hiring them, companies provide proper training to them and then they will include these trained cleaners in their team of experienced cleaners.
There is one more term "Janitorial Cleaning" that is getting more popular day by day with corporate cleaning but it is different in many ways. To know more about the differences, take a look at this well experienced article:  Differences Between Janitorial and Commercial Cleaning.
Commercial Cleaning Company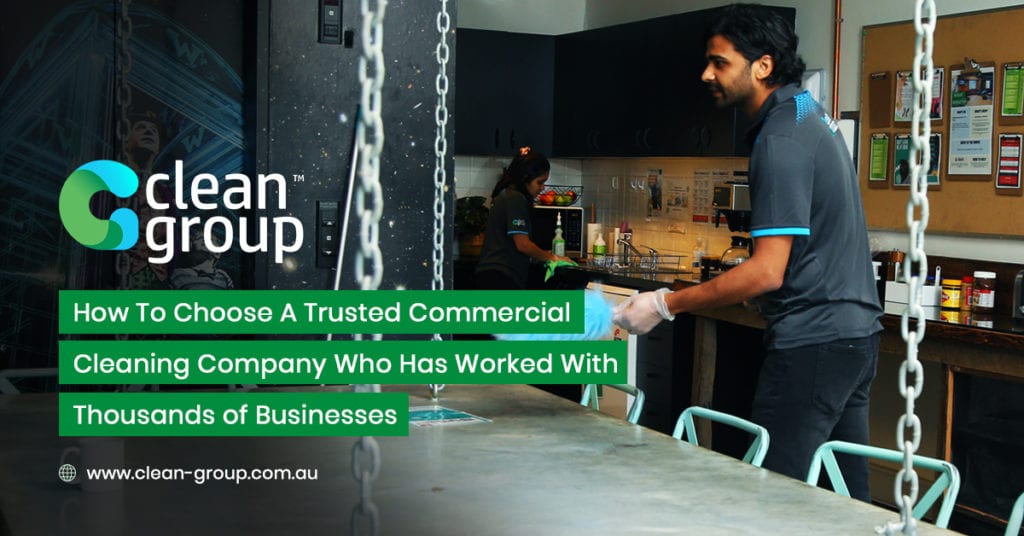 compared to outsourcing a cleaner , but if you are not sure about it, we would like to suggest a detailed article where we compared outsource a cleaner and in-house cleaners to find the most cost-efficient option.
A good professional corporate cleaning company can help you keep your office premise or building space looking polished and well-organized, allowing you to focus on the most important things like running your business. There are many companies in the market but only a few of them are actually doing what they are claiming in their portfolio.
The cleaning industry has benefited from technology in the past few years. Now there are powerful machines, improved chemicals, better tools and even search engines and social media platforms that are being used to generate more leads and rich more customers. Marketing tools are helping each and every field including the cleaning industry to improve their working, save time, and get more customers. Thus, technology plays a huge role in getting customers, thus businesses also need to be well aware of all the techniques, commercial cleaning trends, and technological advancements. With all these, a reputed cleaner should know the art of keeping a customer satisfied in commercial cleaning Industries with their cleaning job.
Clean Group stands apart as a trusted commercial cleaning company that is growing at a fantastic pace. Started from Sydney, NSW, Australia. We are the best cleaning contractor in Sydney and we provide quality cleaning services to businesses located in and around Sydney. With time and requirements, the company has also made various changes, processes and cleaning products and now it is ready for the challenges to face.
From time to time we raised our game in clean innovation and with over 15+ years of experience, the company became one of the favourite companies for commercial cleaning. Clean Group will also provide strata cleaning, residential cleaning, industrial cleaning, covid-19 cleaning and customized cleaning services. To know more about the services, product,  and process team contact us directly today.
We understand what customers want from a commercial cleaning company and how we can fulfill it. So, don't hurry up and hire a nearby cleaner, check our services, read reviews and then make a call.
If you don't know how you can choose the best commercial cleaning company for your job, take a look at Top Questions to Ask Before Hiring Commercial Cleaning Services.
Commercial Cleaning Equipment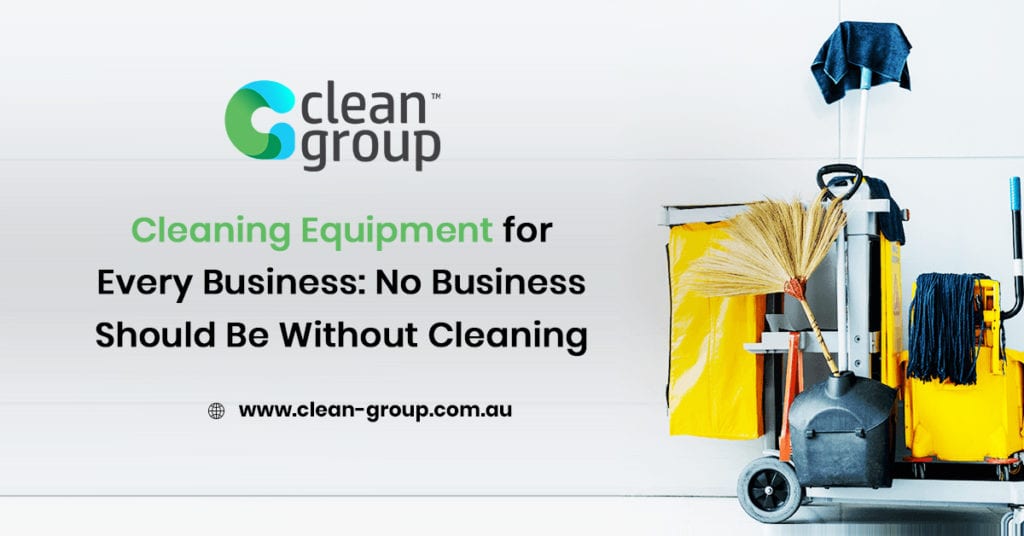 A great reason to hire a commercial cleaning company is that they have access to the best in class cleaning equipment needed for any type of cleaning job, especially for deep cleaning. They also have commercial-strength tools and the right training to use all the machinery and  cleaning equipment safely. Nowadays various cleaning innovations are also used in providing cleaning services and to make people aware about the cleaning and brand.
These companies, including Clean Group, provide access to their commercial cleaners to use industrial vacuum cleaners for floors, microfibre cloths to clean stuff made from clear glass  and water steam cleaners for carpet cleaning. We can also equip them with essential cleaning supplies along with buffing and polishing tools if required. Above all, commercial cleaners use notes and checklists for routine and deep cleaning tasks so they don't miss anything.
With all the equipment and proper training, commercial cleaners Australia can provide you with the best result you are paying for. Normally, if you are in the business you will have the ideas to please your customers in Cleaning Business, you just have to put all the effort, use the equipment & chemicals in the right way and your customers will be happy.
Commercial cleaning chemicals
Commercial cleaning differs greatly from ordinary cleaning of your home or business. Commercial cleaners are called in when a business wants a 100% germs or dirt-free environment on their premises.
The aim of commercial cleaning for co-working places is to provide as thorough a cleaning as possible, and eliminate germs and grime to the maximum possible level, especially when areas are used by many people, especially the public.
To provide the best results commercial cleaners can also use and spray highly effective solvents, acids, and cleaners to perform deep cleanings that require special handling and care. That's why instead of hiring in-house un-trained local cleaners you should hire a commercial cleaning company in Australia. Normally all the details about the cleaning chemicals, techniques, and equipment can be easily found in the Commercial cleaning quote, so to know more about everything, check the quote and checklist.
Commercial Cleaning Tips and Tricks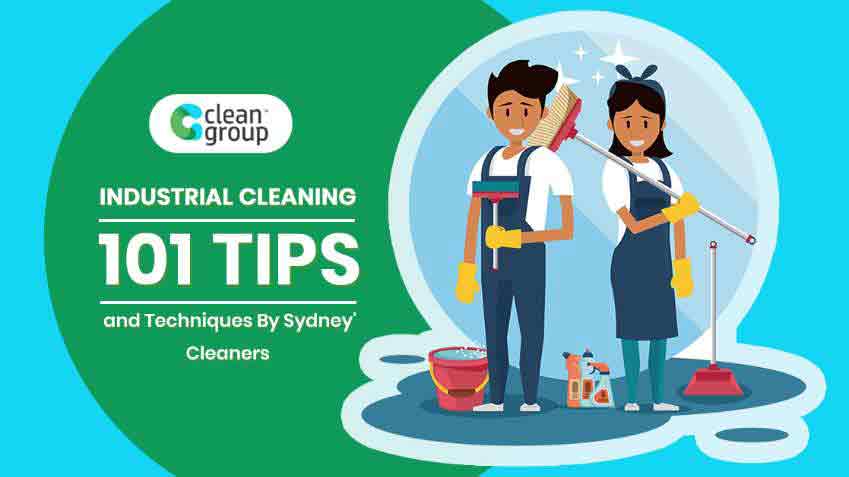 The only thing missing in this ultimate commercial cleaning guide was some tips and tricks of cleaning, but not anymore.
We understand that having proper information and putting it into practice is a winning combination, that's why we are here with 6 commercial cleaning tips and tricks you can follow to keep your business healthy.
Clean Group is a best commercial cleaning company that provides quality cleaning services in and around Sydney. We have a team of expert cleaners and they will make sure that each and every surface in your commercial premise will be clean and germ free.
We have all the equipment and resources that will ensure a high standard of cleaning at a very economical cost. Know how the costs are estimated here: How Much Does It Cost to Hire a Professional Window Cleaner?. You can also check our blog to know what our process is and what precautions you can follow to avoid any serious cleaning related problems next time. So, make a call or send an email today and experience services from a world-class cleaning company.