Leading Commercial Cleaning Services In Sydney NSW.
Our Expert Office Cleaning Team Will Do A Perfect Job - Every Time - Guaranteed.

Finding reliable commercial cleaners in Sydney – a team that shows up regularly, does a fantastic job consistently, and can be trusted – can be difficult.
The condition of your office building is the first impression that clients get when they walk in the door. If cleanliness is an issue, those same clients might visit your competitors instead. Of course, when you engage Clean Group as your regular professional Office cleaning technicians, you can rest easy knowing you've joined thousands of other happy clients who also expect expert Cleaning team with consistently meticulous attention to punctuality and customer satisfaction.
We guarantee your cleaning worries will be no more.
For the last two decades, As a Sydney's leading Cleaning Company, we've been providing professional corporate office cleaning services at affordable prices for more than 20 years across Greater Sydney.
Whatever your cleaning project, our expert office cleaning staff deliver the best service for a comprehensive range of cleaning jobs, including:

Business
CLEANING SERVICES

OFFICE
CLEANING SERVICES

STRATA
CLEANING SERVICES

CARPET
CLEANING SERVICES

MEDICAL
CLEANING SERVICES

GYM
CLEANING SERVICES

SCHOOL
CLEANING SERVICES

CHILDCARE
CLEANING SERVICES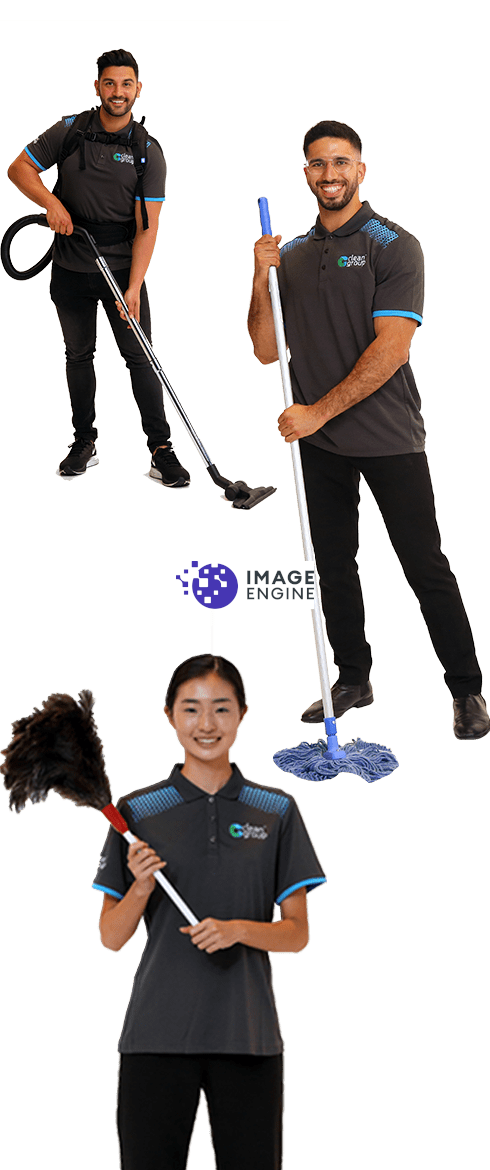 Our happy clients include …
Switch to the Best Office Cleaning Service used by the Most Quality-Focused Worksite Establishments in Sydney
Sydney's Best Quality Office Building Cleaning Service – By Clean Group
Finding reliable professional cleaning services in Sydney can be a frustrating experience.
From basic cleaning and regular routine cleaning to multi level office cleaning and emergency cleaning, there are dozens of providers all over Sydney promising potential clients they can meet their cleaning requirements.
So how do you choose a reputable cleaning company with the best office cleaners for the job?
Do you look for a cleaning service offering the complete range of cleaning work? Or a cleaning service that mentions the rigorous training it provides its team?
Should you expect a service that uses the latest advanced equipment and can deliver every cleaning task you could need - from vacuuming floors and clean carpet to rubbish removal and electrostatic disinfection?
Or all of the above?
Whether it's cleaning offices or a medical centre, any good workplace cleaning service should be able to dispatch properly trained cleaning personals for all types of cleaning projects.
At Clean Group, all our cleaning services for office building premises are performed diligently by dedicated professionals. So don't just settle for any cleaner online who thinks microfibre cloths are all you need to do the job. Get the peace of mind you deserve by hiring the best cleaning service professionals in the area.
If you're looking for professional cleaning services or even more specialised corporate cleaning services, we have the knowledge and experience cleaning office premises all over North Sydney and the surrounding area for more than 20 years.
So call us today for a free quote and get back to what you really need to be doing!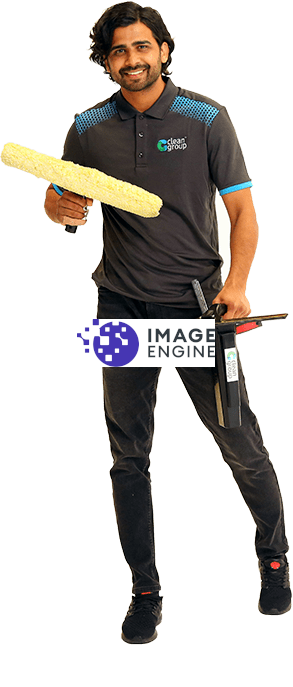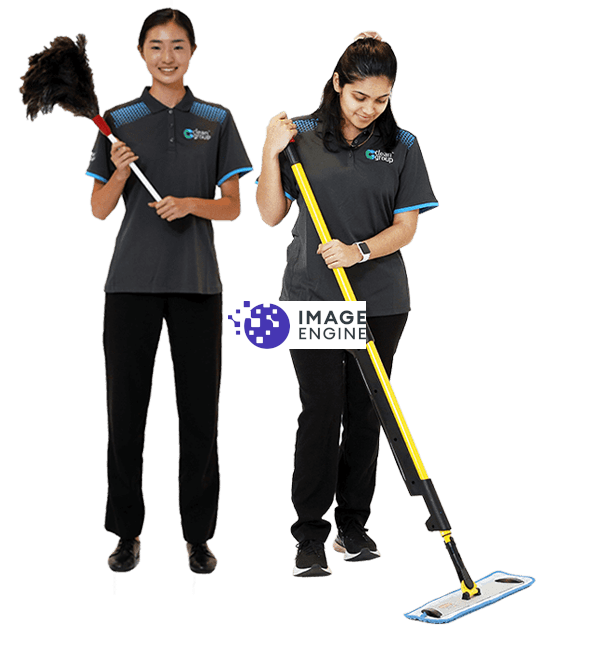 Not all Professional Office Site Cleaning Services are Created Equal
With two decades of experience providing high-quality corporate cleaning services all over Sydney, Clean Group is one office cleaning company that will never let you down.
In fact, every time we turn up at your workspace premises, whether it's for regular cleaning or more specialised cleaning needs, we are committed to not just meeting your expectations, but exceeding them.
Unlike some other workroom cleaning companies, we work closely with our clients to find efficient, thorough cleaning procedures and deep cleaning solutions that suit their needs, budget and schedule. And the calibre of our highly trained office cleaners means you will never have to worry about looking for corporate cleaning services or office cleaners ever again!
Locally Owned and Operated Office Cleaning Company
Clean Group is owned and operated by people who are members of the Sydney community. Every day, we provide our service for businesses large and small, and everything in between. We understand that a clean office or worksite is not just a luxury, but a necessity in terms of workplace health and safety, productivity, performance, company culture, and customer service.
We believe that your cleaning requirements are our cleaning requirements.
And we invest in the best equipment and people that the best cleaning service demands. Such as the i-mop scrubber and our proprietary electrostatic virus shield application technology.
Cleaning office premises isn't just what we do, it's what defines us as professionals in our field, and every single member of our team is given every opportunity and constant training to ensure we remain Sydney's ultimate cleaning company.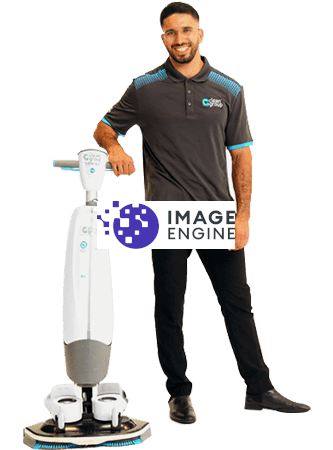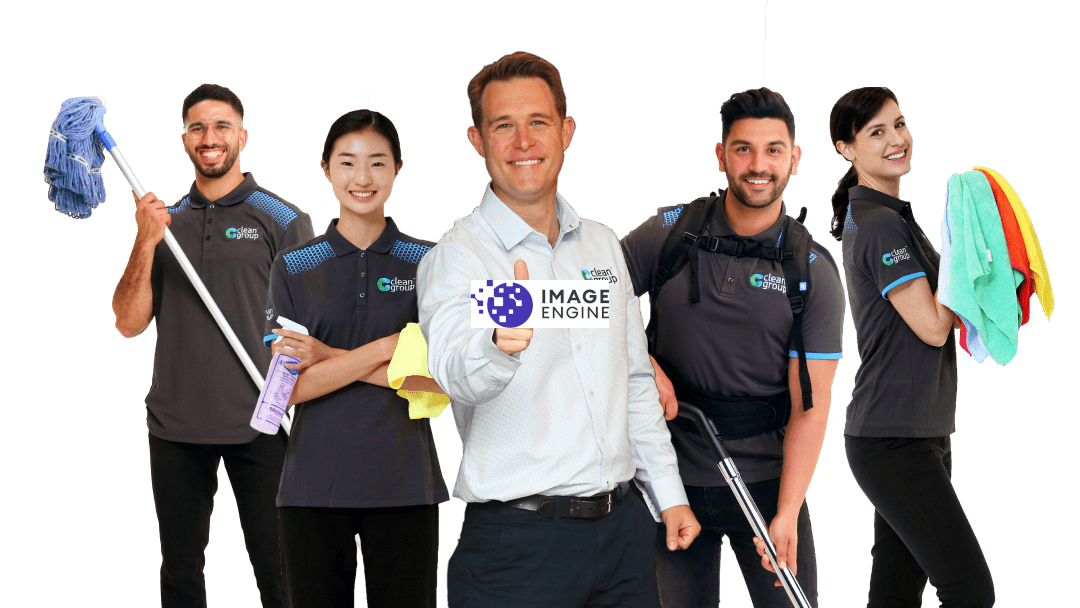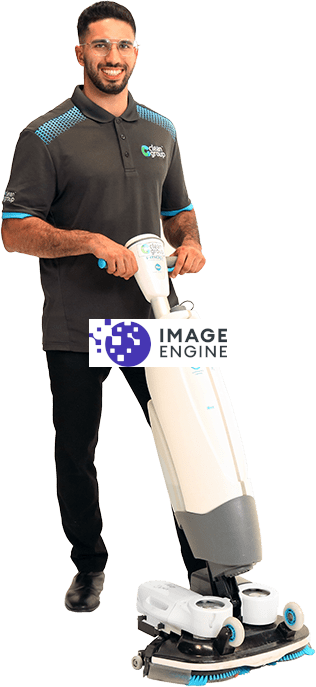 Arrange an Obligation-Free Quote and Onsite Business Cleaning Assessment For Your Office Space In Sydney
With so many office cleaning company in Sydney, it can be a daunting prospect to narrow your search down to just one. There are just so many options and approaches to choose from.
We know you want to be sure that you select the right one for your needs and budget. That's why we always perform a free onsite assessment first.
We visit your Sydney premises and do a walk-through to better understand the cleaning solution you require and the types of cleaning products we will need.
From there, we develop a cleaning protocol, plan and pricing and get back to you with a comprehensive proposal, listing various options to suit your needs and budget. There are no hidden charges in our cleaning contracts. We even provide our own cleaning supplies and equipment.
We have found this approach is the best way to ensure you have all the details you need to make an informed and timely decision.
So whether it's cleaning or industrial cleaning, find out why so many of our clients have never looked back, and call us today on (02) 8859 8938.
Get a Free Onsite Quote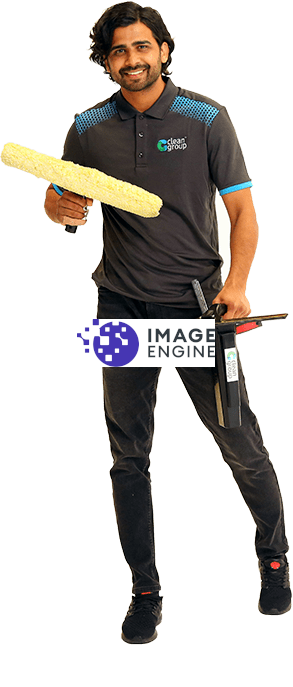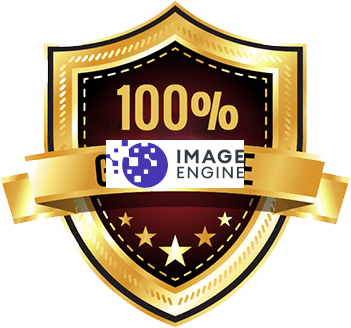 You'll LOVE Our Cleaning Quality –
Guaranteed.
Our team is trained to go above and beyond expectations regarding customer service, quality, and reliability. We're so confident that you'll be delighted with the results of our amazing corporate cleaning service that we offer an iron-clad guarantee. Quite simply, if you're not 100% happy with our work, let us know and we'll fix the problem for free.
Top 4 Reasons to Choose Clean Group For Your Sydney Commercial Cleaning

Healthy, Eco-Friendly Products
We only use eco-friendly detergents and supplies to minimise the impact on the environment and minimise health risks for your people.
---

Affordable
When we assess your cleaning needs, we create a plan with a number of options so you can select a package that matches your needs and budget.
---

Reliable Office Cleaners
We only hire full-time worksite cleaning personals in Sydney who have been fully background checked before hiring. We also conduct comprehensive induction training and ongoing training to ensure our cleaning staff are the most skilled in the industry.
---

Highly Experienced
We've been providing office cleaning services in Sydney for 20 years across a broad range of office buildings across Sydney NSW. We are Office cleaning Sydney CBD specialists.
---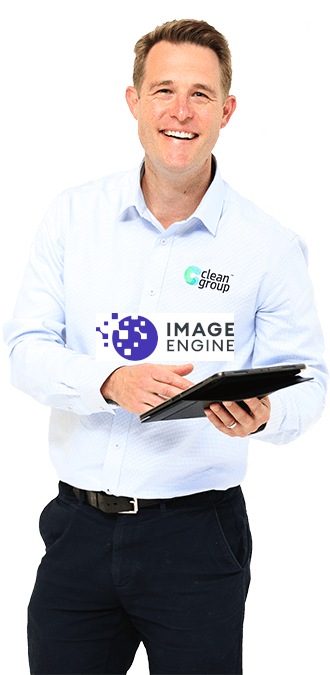 Office Cleaning Services
in Sydney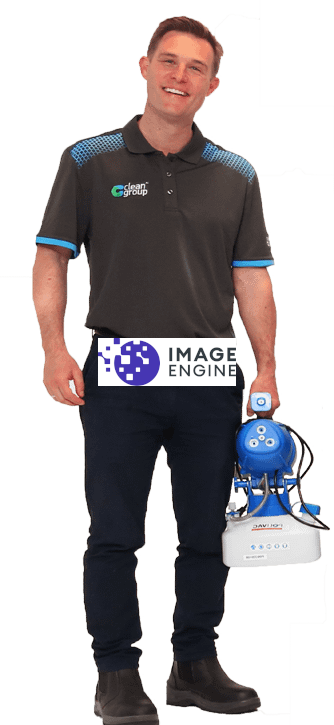 Who are We?
Clean Group is a leading professional cleaning service in Sydney. We've been in business for 20+ years, so you can count on us for all your cleaning needs in Sydney. For us, the satisfaction of our clients is our priority.
With this approach, we've become one of the most reputable cleaning companies in Sydney. The Clean Group team is a closely-knit family, and every team member understands our vision to make every cent you spend with us is well and truly worth it.
We Are Here To
provide affordable workroom cleaning services in Sydney
provide cleaning with trained & background verified cleaner
provide complete hygiene check-up
provide World-class cleaning services
Why Clean Group?
The positive reviews and ratings from our customers reflect our reputation as one of the most professional cleaning companies in Sydney.
We're ready to tackle all the cleaning work you need. With our experience, knowledge and team of highly trained office cleaners and other specialist janitors, Clean Group is your go-to co-working space cleaning service.
Cleaning with extra care
We treat your premises as our own, providing the same commitment and duty-of-care that we do for our own workplace. We are also fully equipped and insured so you can rest assured while we are cleaning your property or facility.
Ready for a last-minute request
Have unexpected or earlier than expected visitors and need a clean office right away? We're always ready for last-minute requests. We prioritise our speedy arrival at your premises and guarantee our corporate cleaning services are delivered with the same professionalism and expertise as our regular cleaning service. Our regular office cleaning Sydney CBD is one of the popular services in NSW.
Value for Money
Your satisfaction is our ultimate goal. We aim to provide the best possible cleaning solution every time. If you're not satisfied, simply contact us and we'll clean your site again free of charge.
How to Hire Us?
We are just a call away!
Sick of coming into a dirty workplace every Monday morning? Call us today on (02) 8859 8938 and we'll get your office, warehouse or corporate HQ looking shipshape again in no time.
Book before you can blink
Online or offline, choose your preferred communication method and you'll be in touch with our customer team in seconds.
Get a Free Quote
After receiving your request, we'll send one of our experts to conduct a free in-depth onsite inspection and then send you a free quote with all the info you need to make a decision.
Leave everything on Us
After hiring us, we make sure your property looks good and smells good. We clean from top to bottom in line with your specific requirements. Need Virus Decontamination Cleaning? Call Us Now.
Your One-Stop Solution to Sydney Commercial Cleaning
Everybody wants to find the perfect cleaning provider - a quality cleaning service in Sydney that doesn't take shortcuts. A cleaning expert who ensures your carpets and floors are spotless, all the light switches and door handles are clean. A competent worksite cleaner that dusts all surfaces and cleans every corner of your workplace.
The office building cleaning Sydney market is big and there are all sorts of providers specialising in various niche services, from Virus decontamination cleaning and NDIS cleaning to specialised corporate cleaning services.
At Clean Group, we understand that you may need a tailored solution to suit your specific needs, schedule, and budget.
We're corporate cleaning Sydney CBD experts known for the highest standards of corporate cleaning services in the market. We employ and train highly skilled professional Worksite cleaners in Sydney. Call us today to check our schedule for available bookings to get a free onsite assessment.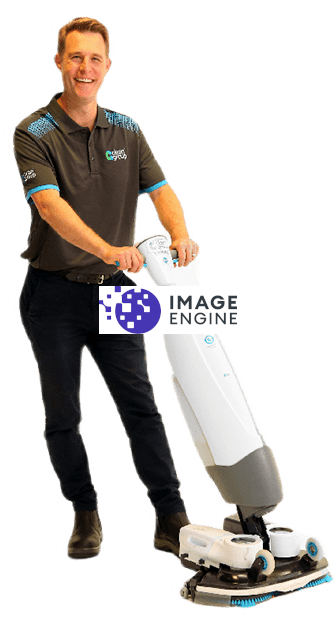 Clean Group Sydney –
The Leading Office Cleaning Sydney Business
Deep cleaning solutions

for rugs, carpets, hardwood, laminate, and other floor materials

Total dusting services

from top to bottom in every space, in every room

Proper

rubbish segregation

Exterior

pressure washing and cleaning

Internal & external

window and glass cleaning

Steam cleaning

for carpets, rugs, upholstery, and office room partitions

Strip

strip and sealing of floors

Fridge

fridge and microwave cleaning

Machine

floor scrubbing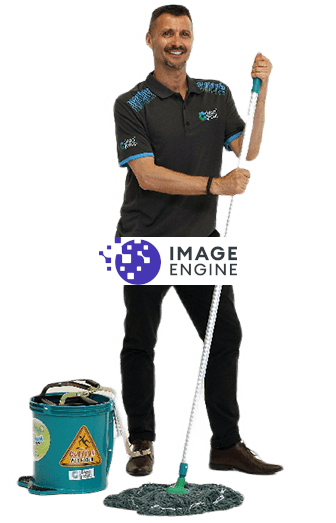 | | |
| --- | --- |
| CEO: | Suji Siv |
| Team Size: | 50+ |
| Services: | Office Cleaning Services |
| Contact: | (02) 8859 8938 |
| Email: | [email protected] |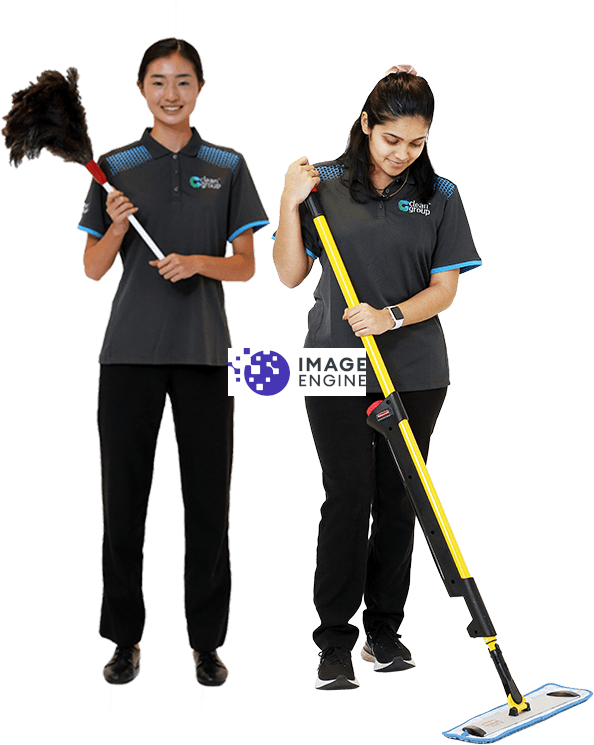 Our Office Deep Cleaning Services will Improve the Image of your Commercial Business in Sydney
We understand that every one of our clients has unique cleaning needs. We do an on-site assessment with our skilled office space cleaners in Sydney to ensure that we fully understand your needs, recognise any specific or special solutions you may require, and tailor our cleaning protocols and pricing to match your situation.
Clean Group Sydney doesn't take a one-size-fits-all approach. We know that businesses operate differently even if they are in the same industry. No company has the exact needs, schedule, and budget for their Office cleaning needs.
In order to offer the best cleaning results, we don't restrict our clients to generalised cleaning options. We offer bespoke quality cleaning options tailored to the cleaning solution our clients need. Our customers are able to outline their requirements, the outcomes they want us to focus on, and the budget we need to work with.
For their convenience, all our clients can also choose the cleaning schedule that they want us to implement.
Site office Cleaning Services Sydney - We do it best.
Get a Free Quote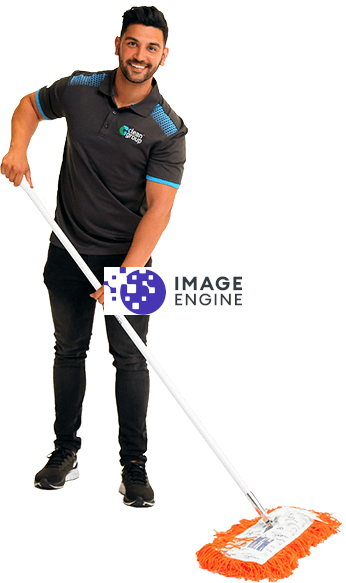 So how do you decide?
Top 10 Questions to Ask When Choosing a Office Cleaner in Sydney
You want a office building cleaning company in Sydney that offers reliability, quality and reasonable pricing. And just as importantly, a provider you can trust and wouldn't hesitate to recommend to another business.
Consider the following 10 questions when choosing office cleaners in Sydney:
ECO-FRIENDLY:

How eco-friendly are their cleaning teams, cleaning solutions and processes?

EXPERIENCE:

What experience do you have with our type of cleaning or premises?

INSURANCE:

Do you have it, and what does it cover?

GUARANTEE:

Does the cleaning company offer any satisfaction guarantee?

TRAINING:

What level of training does the cleaning company perform with its employees?

SECURITY:

What measures does the cleaning company take to maintain security at your premises?

METHODS:

What types of cleaning methods and equipment is the cleaning company using?

POINT OF DIFFERENCE:

What makes you stand out from other corporate cleaning companies in Sydney? And how can you prove that?

ALLERGENS AND BACTERIA:

What do you do to sanitise surfaces and keep them free of bacteria that can adversely affect health?

REPUTATION:

Does the cleaning company have a good reputation? Can they provide testimonials and references?
How does Clean Group stack up?
TWell, for more than 20 years, Clean Group has built an unrivalled reputation for extraordinary quality and reliability at an affordable price.
Our Office Space Cleaning Programs are Trusted by Thousands of Businesses Throughout Australia
Clean Group is a company that takes pride in providing the best workplace cleaning services in Sydney and throughout Australia. Our team of experienced, friendly, reliable and trustworthy professionals wakes up every day determined to provide exemplary workspace and corporate cleaning services to our customers all over Sydney and beyond.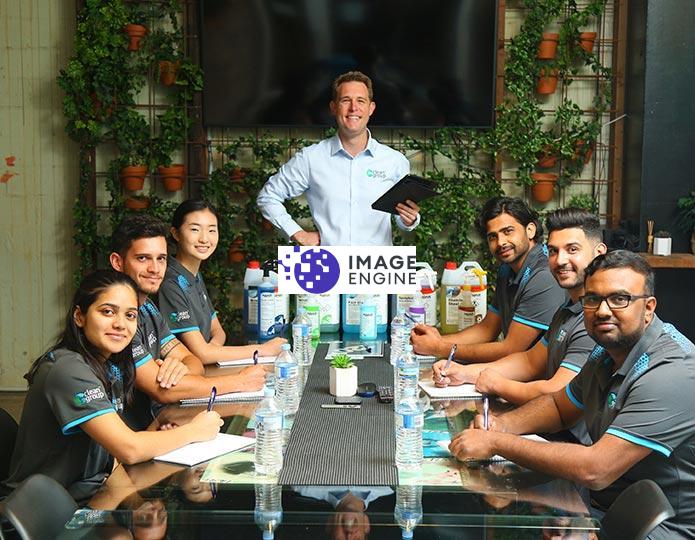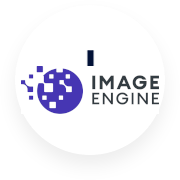 Download More Info
Get to know us. Download our company brochure which also contains a special promotion
DOWNLOAD
What Next?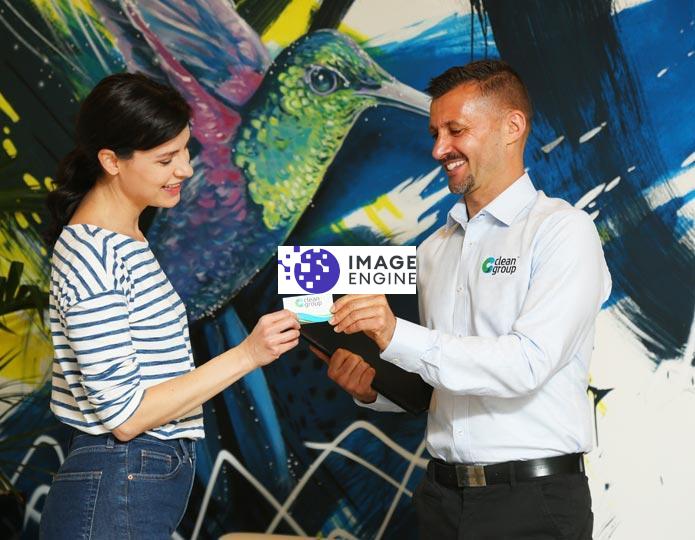 Get Our Special Offer!
Call, Send an Email, or fill in the form provided on our website.
Get a Quote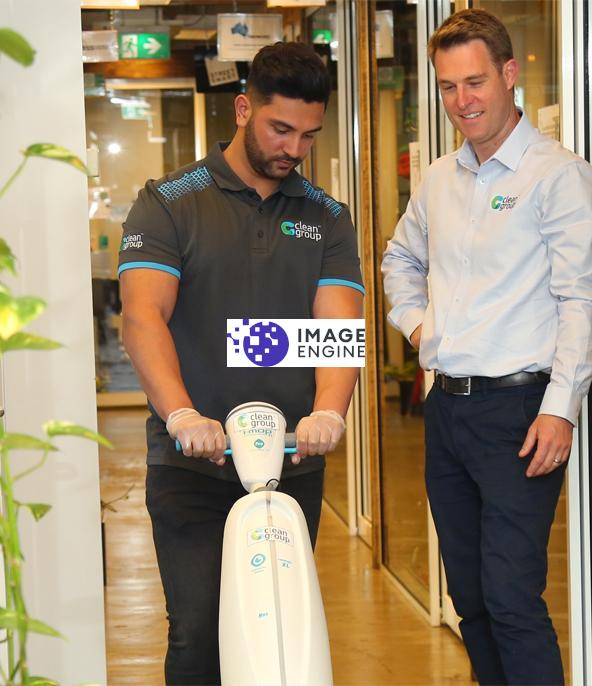 Frequently Asked Questions
---
Do you want to be one of the professional cleaners in Sydney? Many cleaning companies are in search of professional workplace cleaners. The rates of a professional cleaners are based on their level of experience and other factors that directly impact their job assignment. Office cleaning companies in Sydney can find the updated pay rate by checking Fairwork Australia. Worksite cleaning companies will charge extra to cover the cost of superannuation, workers compensation insurance, annual leave, cleaning products, equipment, and the cost to travel from one job to another. A place of work cleaner can earn more than a house cleaner as workroom cleaning requires more knowledge and expertise.
A professional office cleaner can work wonders with: office cleaning warehouse cleaning cleaning of office buildings corporate establishments office, medical centres, educational facilities, etc. Office cleaners are knowledgeable with heavy-duty cleaning equipment. They are equipped with the proper knowledge of handling cleaning chemicals safely. Physical strength and good communication skills are the most important skill of a professional cleaner. Cleaning can be tiresome especially if you will do it on an 8-hour shift. Workspace cleaners must know their duties and responsibilities to ensure that they are delivering superb service. Formal education is not necessary if you are aspiring to be a professional cleaner. Most cleaning companies will only ask if you have your high school diploma. As an office cleaner, you are expected to deliver a cleaning working environment to your customers. This means you have to leave the floor spik and span, all surfaces clean and disinfected, in other words, the office should be spotless. A person who aspires to be a cleaner should know the basics of vacuuming and mopping as this profession revolves around those two things.
Cleaning business is everywhere. Office cleaning services are highly in demand because of the COVID 19 pandemic. Most businesses are looking for professional help to sustain a healthy and safe working environment for their employees. Office cleaning is one of the many branches of corporate cleaning services. It mostly focuses on janitorial services that only deals with office set-up. A regular office will have office rooms, toilets, kitchens, meeting rooms, conference rooms, etc. The constant everyday cleaning tasks for an office cleaning job is mopping, dusting, wiping, cleaning of toilets, and collection of rubbish bins. Office cleaners are also familiar with upholstery care and sanitization services. Cleaning businesses normally includes the cost of the cleaning products and other equipment needed for regular cleaning. Office cleaning is not the same as home cleaning because it entails more tasks. Office cleaning can be done for medical cleaning set up, childcare cleaning, gym cleaning, or any office that requires an ongoing maintenance cleaning.
Office cleaning is one of the many branches of workplace cleaning services. Office cleaning means janitorial services that can include window cleaning, carpet cleaning, upholstery cleaning, blind cleaning, steam cleaning, and regular office cleaning. Everyday cleaning duties can be found in a regular cleaning contract. Office cleaning services include daily vacuuming, dusting, mopping, wiping, cleaning restrooms, pressure washing, etc. Office cleaners are to follow a list of cleaning tasks that have been approved by their customers. Now, companies tend to hire a workspace cleaning company to clean and disinfect surfaces in their office building. Everyday cleaning tasks can include wiping of touchpoints to eradicate germs and viruses that can threaten your employees and your customers. Workroomcleaners are using hospital-grade disinfectants and other green cleaning chemicals for bigger cleaning jobs. Your office cleaning tasks should include disinfection of elevator buttons, door handles, and surfaces that can be prone to cross-contamination.
Deep cleaning a dirty office can be a challenge. You will be delighted to know that co-working space cleaning offers deep cleaning services to make your office shine like brand new. A professional cleaning company can make all the furniture and other office fittings shine. Periodical deep cleaning can also improve the air quality in your office. Offices and other corporate businesses should include both regular cleaning and deep cleaning. Deep cleaning your office furniture will pick up loose dust and dust mites that can trigger allergies to your employees. For high traffic areas, professional cleaners can perform steam carpet cleaning and stripping and sealing of vinyl floors to restore their shine. Most of the fabric upholstery can be deep cleaned with an upholstery brush, warm water, and a few drops of an effective cleaning solution. Deep cleaning services will also include cleaning of light fixtures and hard to reach surfaces. Most of the professional cleaners in the cleaning industry are using microfiber cloth because it traps dirt and dust, making the surface look clean and brand new.
Cleaning is not an easy task especially now that we are continually facing the challenges of COVID 19. Hiring a professional cleaning service will do you more benefits than one. You can entrust a cleaning team for you to carry on with your busy lives and let the professional cleaners take care of the cleaning and disinfecting of your office space. Professional cleaners will make sure that your office space is clean and germ-free. Employees spend most of their time on their desks with many loose papers and other knick-knacks. With disinfectant spray and a soft rag, cleaning services can remove dust and leave the surfaces germ-free. Office cleaning includes the cleaning and dusting of the conference room, offices, communal areas, cleaning the toilet with a toilet brush, picking up loose papers, collection of trash bins and mopping of floors for both low and high traffic areas. It also includes disinfection of door handles, light switches and other touchpoints.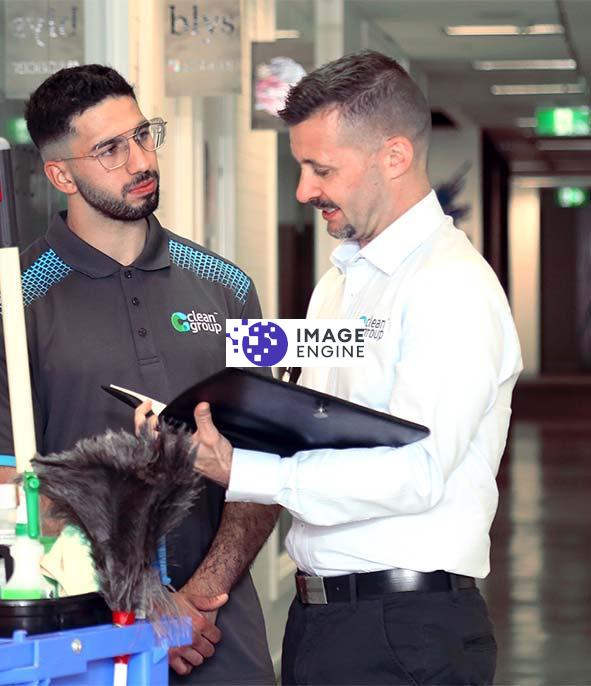 Client Experiences with Clean Group
We are very happy with our cleaning team. Clean Group has always been consistent and reliable. When it comes to office cleaning services in Sydney, I don't think any other team can even come close to their brilliant quality and dedication. I would love to recommend them.
These guys are fantastic. Our office always smells fresh and clean in the morning, thanks to their unparalleled quality and hygienic cleaning. I often wonder how they can always understand and meet my expectations. I will definitely recommend them for Sydney workroom cleaning and book them again..
Our experience with Clean Group has been simply excellent. None of the cleaning companies we have previously worked with could ever offer his level of satisfaction. They have the best cleaners in Sydney who offer great quality at affordable rates.
Over the years, we have found the Clean Group team to be highly professional and quick about their work. The corporate cleaning Sydney company always meets our quality standards and often surprises us with results better than we expect. We highly recommend their services for every business in Sydney.