At Last … Sydney Commercial Cleaning &

Office Cleaning Services Experts You Can Trust…GUARANTEED

Finding reliable, commercial cleaners in your area of Sydney – a team that shows up regularly, does an amazing job consistently, and can be trusted – can be difficult.
When you engage Clean Group Sydney as your office cleaners you can rest easy knowing you're going to love the meticulous attention to detail consistently, and high levels of sanitisation on time … and affordably.
In fact, we guarantee it.
For the last two decades, we have been offering some of the most advanced office cleaning plans in all of Sydney and the Greater Sydney area including:

COMMERCIAL
CLEANING SERVICES

OFFICE
CLEANING SERVICES

STRATA
CLEANING SERVICES

CARPET
CLEANING SERVICES

MEDICAL
CLEANING SERVICES

GYM
CLEANING SERVICES

SCHOOL
CLEANING SERVICES

CHILDCARE
CLEANING SERVICES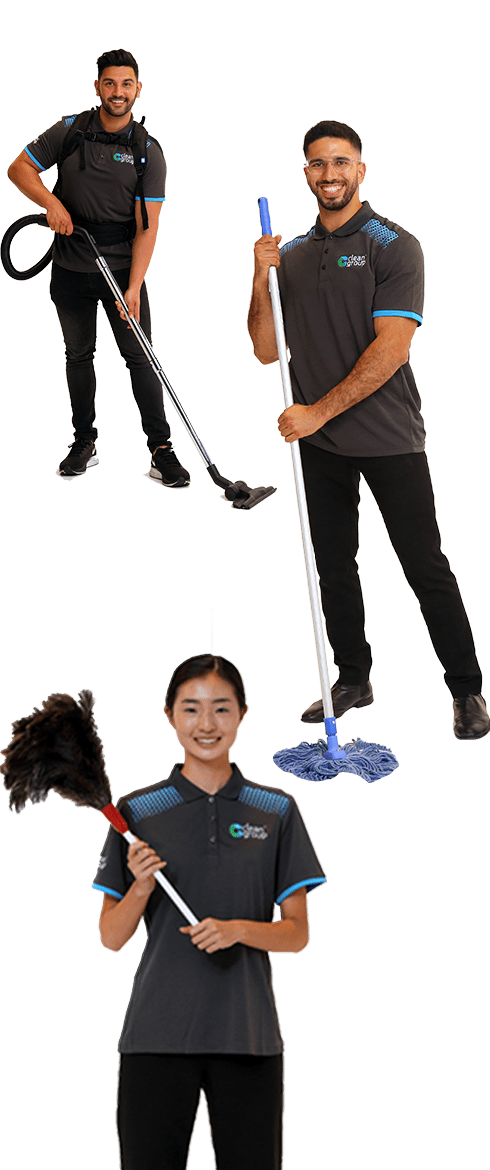 Our clients include …
Introducing the Cleaning Company Used by Some of Australia's Most Quality-Focused Companies
Commercial Cleaning Sydney – Office Cleaning Sydney –

Clean Group Sydney

Finding the right quality commercial cleaning company in Sydney is like looking for a needle in a haystack. It can be a bit challenging considering that there are so many companies who claimed to be the expert in the world of commercial cleaning Sydney.

Not all companies that provide these types of services are created equal. With Clean Group Sydney, you can be confident that you will receive top to bottom cleaning solutions. Clean Group Sydney guarantees that your business spaces are clean, refreshed, tidy, and well-maintained. We also use the highest quality, non-toxic cleaning solutions to ensure that your environment is always safe and germ-free. Many cleaning companies can promise you all of these but only Clean Group Sydney will meet and exceed your expectations.

Throughout the two decades, we have been offering some of the most advanced cleaning plans in all of Sydney and the Greater New South Wales community.

We work hard with our clients to find the cleaning solution that will perfectly fit their needs, budget, and schedule. We guarantee your satisfaction in a way that many of the other office cleaning Sydney businesses out there cannot.

Clean Group Sydney is owned and operated by locals to the Sydney community. Every day, we make sure that our friends, partners, community members, and neighbours enjoy the cleanest commercial properties possible. Clean Group Sydney gives them the perfect platform to conduct business and helping them put their best face forward for their clients and their customers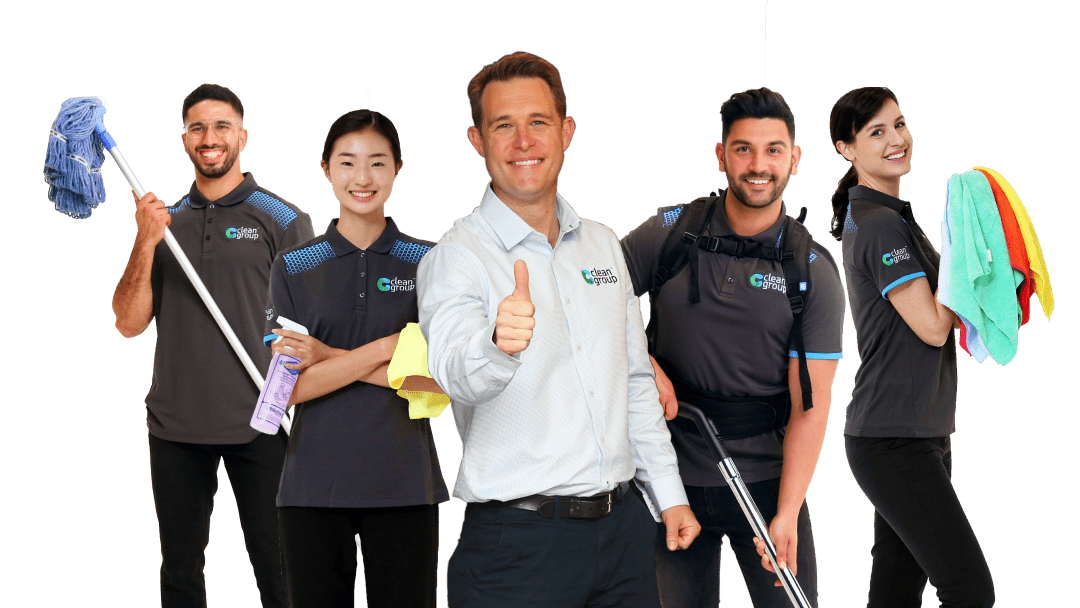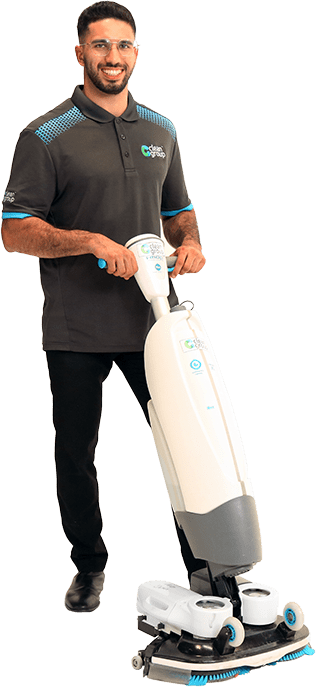 Arrange an Obligation-Free Onsite Assessment
There is an almost endless number of different commercial cleaning options and approaches to choose from. You want to be sure you select the right one for your needs and budget. That's why we always perform an online assessment first.
We visit your Sydney premises, find out what you would like to achieve and do a walk-through.
From there, we develop a cleaning protocol, plan and pricing and get back to you with a comprehensive proposal listing various options to suit your needs and budget. That way you are armed with all the details you need to make a decision.
We'd love to help you too. To see what's possible, fill out your details below or call us on (02) 8859 8938
Get a Free Onsite Quote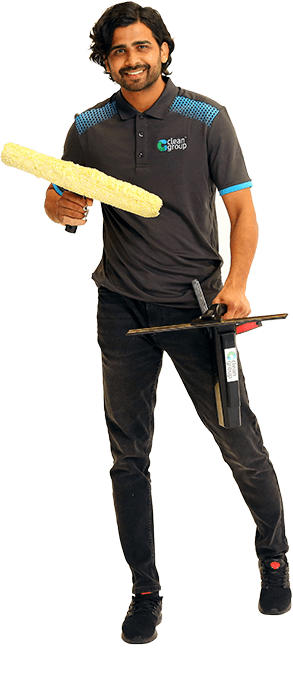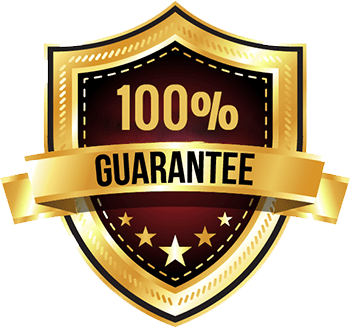 You'll LOVE Our Cleaning Quality –
Guaranteed
Our team are trained to go above and beyond expectations in relation to customer service, quality and reliability. We're so confident that you'll be delighted with the results of our commercial cleaning services work, that we offer a guarantee. Simply, if you're not 100% happy with our work, just let us know and we'll fix the problem free.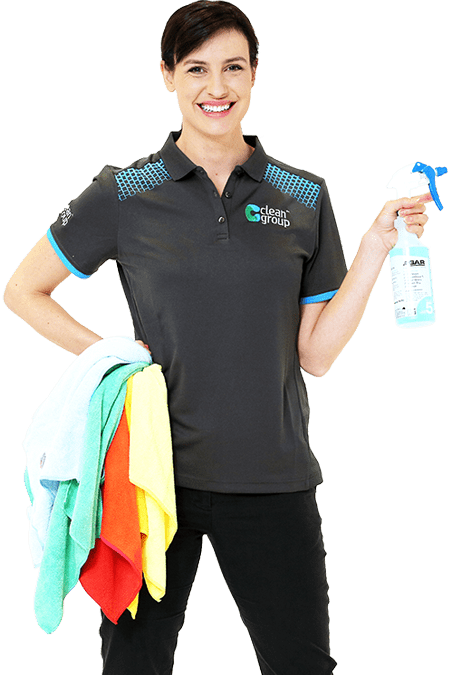 4 Reasons to Choose Clean Group Sydney For Your
Office Cleaning

Reliable Cleaners You Can Trust
We only hire fulltime cleaners who have been fully background checked before recruitment. We also conduct comprehensive induction training and ongoing training to ensure our people are the most skilled in the industry.
---

Highly Experienced
We have been offering commercial cleaning in Sydney for 20 years with experience across many industries including business, hotels and restaurants, office, warehouses, medical centres, gym, retail chains and more.
---

Affordable
When we assess your needs we create a plan with a number of options so you can select a package that matches your needs and budget.
---

Healthy, Enviro Friendly Products & Processes
We only use eco-friendly detergents and supplies to minimise impact on the environment and minimise health risks for your people.
---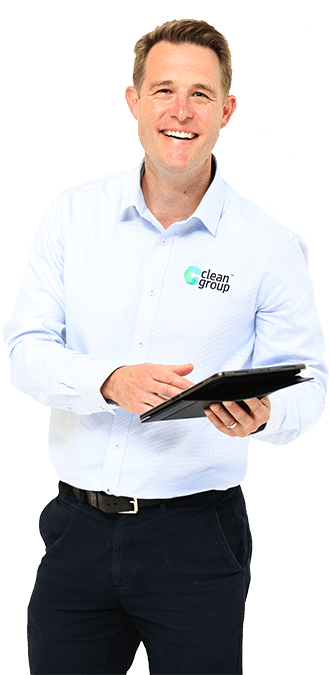 Your One-Stop Office Cleaning Sydney Solution
Everybody looks for a perfect cleaning provider. A quality cleaning company that ensures all garbage is taken out each night. Everybody loves a cleaner who leave your office's carpets and floors spotless. A competent office cleaners that will dust all surfaces and cleans every corner of your business. Commercial Cleaning Sydney market is a vast market. Perhaps, you are looking for a service provider that can be between those two extremes. A cleaning company that can provide a tailored solution to your specific needs, schedule, and budget. It makes no difference, whatever you are looking for - we got you covered!
At Clean Group Sydney, we offer nothing but the highest standards of quality services available in the market. We employed the most trained professional office cleaners. Trust our years of experience and give us a call today.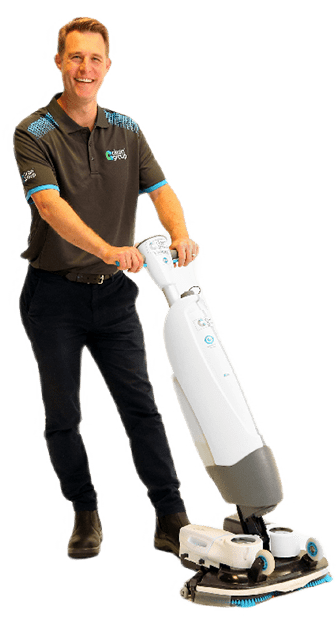 Clean Group Sydney –
The Leader in Commercial Cleaning Sydney Business
Deep cleaning solutions

for rugs, carpets, hardwood, laminate, and other floor materials

Total dusting services

from top to bottom in every space, in every room

Proper

rubbish segregation

Exterior

pressure washing and cleaning

Internal and external

window and glass cleaning

Professional steam cleaning

for carpets, rugs, upholstery, and office partitions

Strip

and sealing of floors

Fridge

and microwave cleaning

Machine

floor scrubbing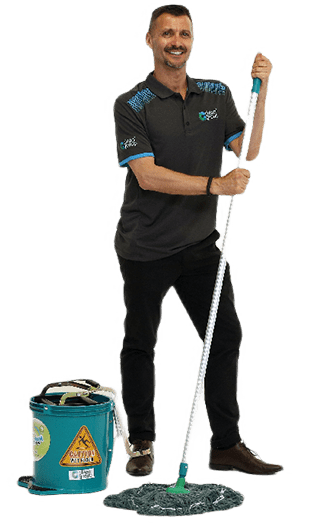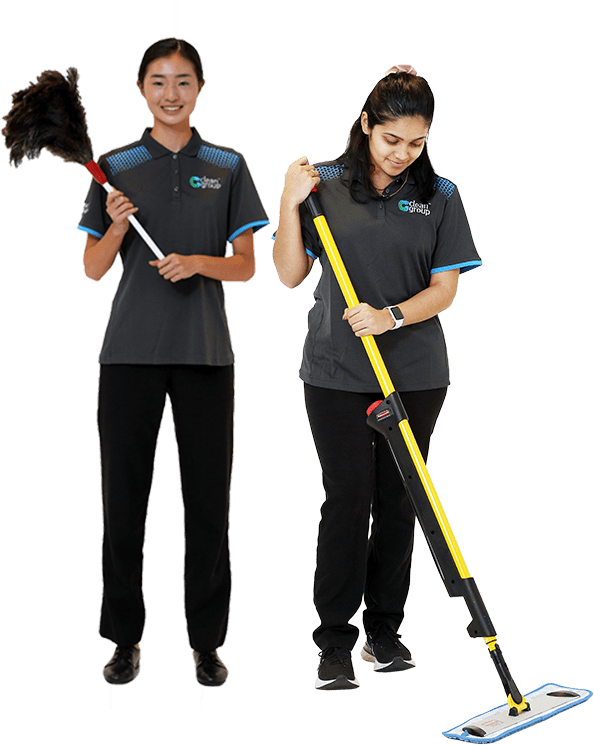 Our Office Cleaning Sydney Services Improve the Image of Your Business in Sydney
Office Cleaning Services Sydney understanding that every one of our clients has unique needs. We make sure to do an on-site assessment with our skilled office cleaners Sydney. This process will ensure that we fully understand your needs, recognize any specific or special solutions you may require, and tailor our cleaning protocols and our pricing to completely match your situation.
Clean Group Sydney does not believe in a "one-size-fits-all" belief. We understand that businesses operate differently even if they trade in the same industry. No company will have the same needs, schedule, and budget when we talk about their commercial cleaning solutions.
Clean Group does not limit our clients into generalized cleaning options. We offer full and truly bespoke options that allow our client to dictate the cleaning solution they think they need. Our customers can freely say their requirements, what are the things that we need to focus on, and the budget that we need to work with. Our beloved customers also get to choose the cleaning scheduled that they want us to implement. We do not stress our customers out by letting them adjust to a very limited scope. We design a scope that is dedicated to them. Office Cleaning Services Sydney - we do it best.
Get a Free Quote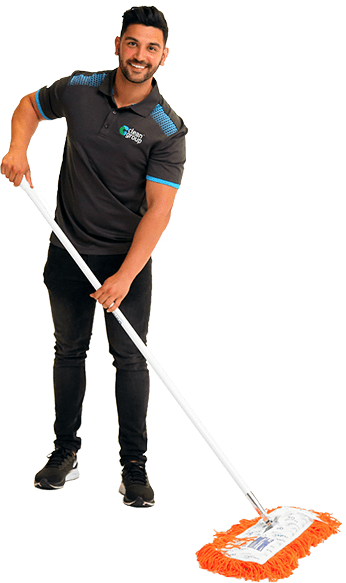 So how do you decide?
Here are 10 Questions to Ask When Choosing A Commercial Cleaner in Sydney
You want an office cleaning company that offers reliability, great quality at a great price. And just as importantly, a company you can trust.
To help you choose the right commercial cleaner for your needs in Sydney, here are some questions to ask:
ECO-FRIENDLY:

How eco-friendly are their cleaning solutions and processes?

EXPERIENCE:

What experience do you have with our type of cleaning or premises?

INSURANCE:

Do you have it and what does it cover?

GUARANTEE:

Does the cleaning company offer any satisfaction guarantee?

TRAINING:

What level of training does the cleaning company perform with employees?

SECURITY:

What measures does the cleaning company take to maintain security at your premises?

METHODS:

What types of cleaning methods and equipment is the cleaning company using?

POINT OF DIFFERENCE:

What makes you stand out from other commercial cleaning companies? And how can you prove that is true?

ALLERGENS AND BACTERIA:

What do you do to sanitise surfaces and keep them free of bacteria that can adversely affect the health?

REPUTATION:

Does the cleaning company have a good reputation? Can they provide testimonials and references? (Check out our website. You'll find many).
How does Clean Group stack up?
To start with, for over 20 years, Clean Group Sydney, has built a reputation for extraordinary quality and reliability at an affordable price.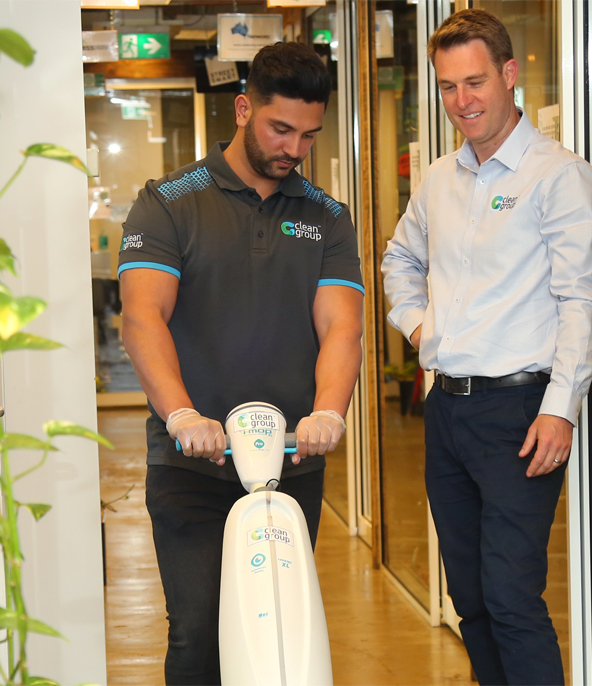 Frequently Asked Questions
---
Clean Group Sydney offers a wide selection of cleaning services you can choose from. Starting with routine cleaning, carpet cleaning, internal-external window cleaning, office cleaning, gym cleaning, childcare cleaning, medical centre cleaning, school cleaning and the list goes on. Just check our website to know more.
No matter what type of commercial cleaning you want help with, chances are Clean Group Sydney can help. We offer a wide selection of cleaning services from routine cleaning, carpet cleaning, internal-external window cleaning, office cleaning, gym cleaning, childcare cleaning, medical centre cleaning, school cleaning and more. We have cleaning specialists available in all areas of Sydney too so we have your needs covered no matter where you live.
There are a number of factors that determine cleaning costs including time, materials, number of commercial cleaners required etc and the layout and nature of your premises. The best thing to do is for one of our team to visit you for a free onsite needs assessment. We can then design the right cleaning program for you and submit an accurate proposal to you from there. Call us now on 1300-869-775.
We have a team of over 50 cleaners servicing all areas of Sydney – from northern beaches to western Sydney, Eastern suburbs Sydney and south.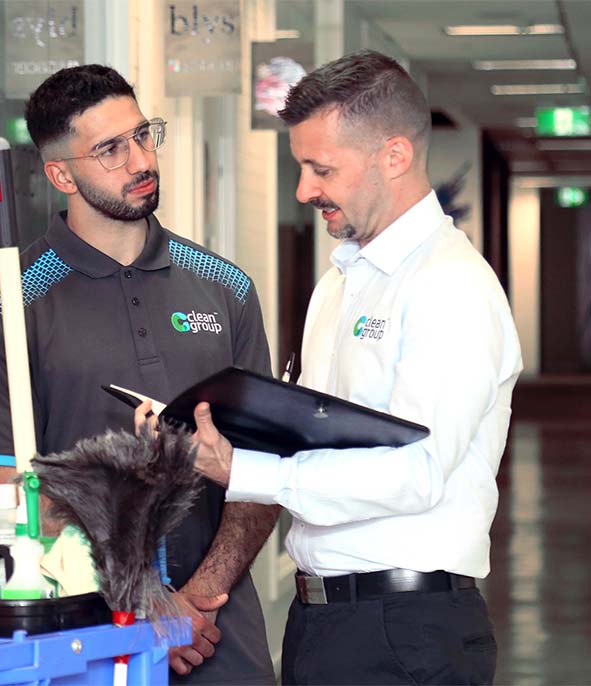 Client Experiences with Clean Group
Clean Group is very professional. They follow a very high standard in cleaning. Their manager is always hands-on and monitors the cleaner's job. I will recommend Clean Group to any friends that may be looking for the same service.
Multimedia Company
Sydney
We are very happy with our cleaning team. Clean Group has always been consistent and reliable.
These guys are fantastic. Our office always smells fresh and clean in the morning. I will definitely recommend them
Childcare Center
Potts Point