COMMERCIAL
CLEANING SERVICES

OFFICE
CLEANING SERVICES

STRATA
CLEANING SERVICES

CARPET
CLEANING SERVICES

MEDICAL
CLEANING SERVICES

GYM
CLEANING SERVICES

SCHOOL
CLEANING SERVICES

CHILDCARE
CLEANING SERVICES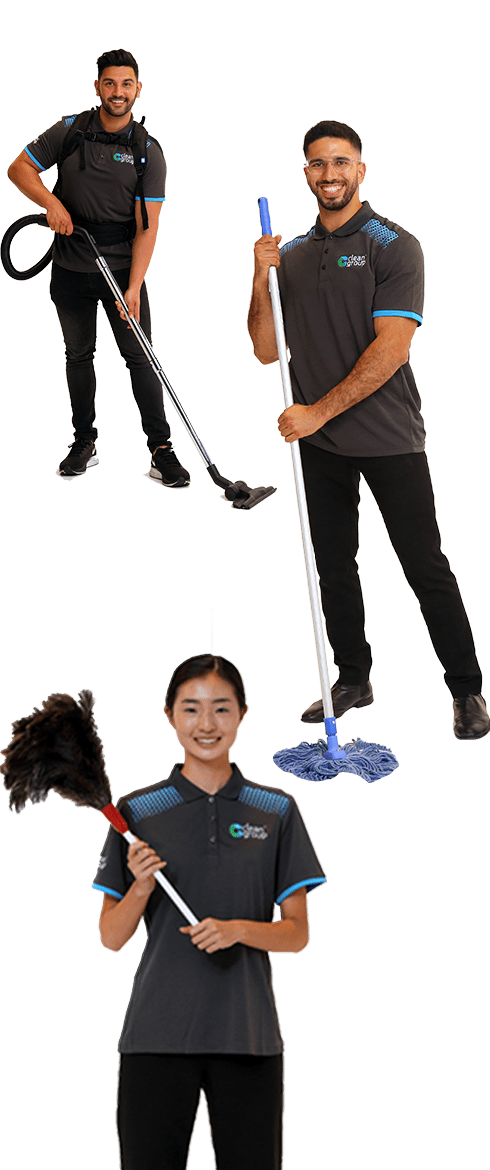 #1 Restaurant & Kitchen Cleaning Sydney Company
Make a great first impression on your restaurant visitors & customers by getting your place & kitchens cleaned by Sydney's top restaurant cleaning Sydney service provider. We at Clean Group have over 20 years of experience in comprehensive cleaning of restaurants, food business premises and kitchens with a 100% satisfaction guarantee. We have the best restaurant cleaners in Sydney whom you can hire now at affordable rates for regular & high-tech cleaning of your premises. To make a booking, call us today!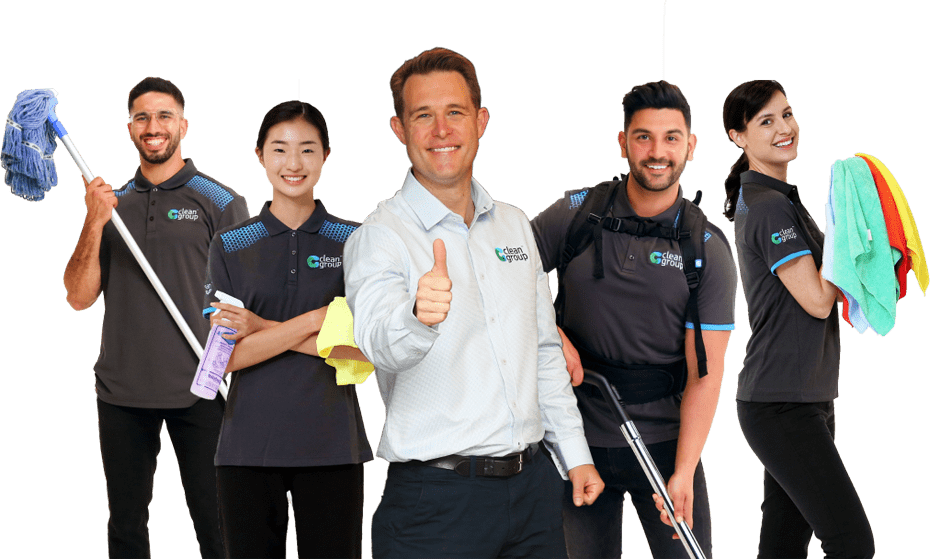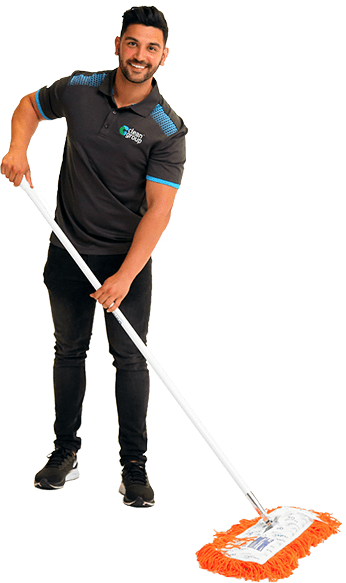 Industry-leading Restaurant Cleaning Services Sydney
When it comes to hospitality businesses like restaurants, the first impression is everything. No one likes to visit a restaurant that is dirty or poorly maintained or has a bad-smelling kitchen.
You cannot compromise the reputation of your restaurant or food business over a dirty kitchen, and you shouldn't. But, don't worry, we are here to rescue. Hire Clean Group for complete & regular cleaning of your restaurants & hospitality properties across Sydney.
Regular & thorough cleaning of your restaurant is important not just to make it good-looking & impressive for the visitors but also to remain compliant with the health standards set by authorities and to prevent infections from spreading.
We at Clean Group offer high-tech Restaurant & Kitchen Cleaning Services in line with the best quality standards and using the most-effective and safe solutions. From kitchen cleaning services to bathroom, floors and toilets, our specialist restaurant cleaners will take care of everything and make your place beautiful, fresh and safe for visitors.
We have a dedicated team who has been trained in the deep cleaning of kitchens, including washing the dishes, wiping appliances like microwave, stovetop and oven, cleaning the sink, sweeping & mopping the floors, cleaning the exhaust fans, and more using commercial-grade solutions and tools.
Besides regular restaurant & kitchen cleaning services, we are also willing to offer customized restaurant cleaning Sydney services to meet the special needs of your place.
We understand how complex it can be to keep your restaurant/kitchen clean while serving your customers at the same time. So, we will take care of the cleaning work on your behalf, helping you keep the place clean, attractive and well-maintained for your customers. Sounds a fair deal, right? To know more, call us right away!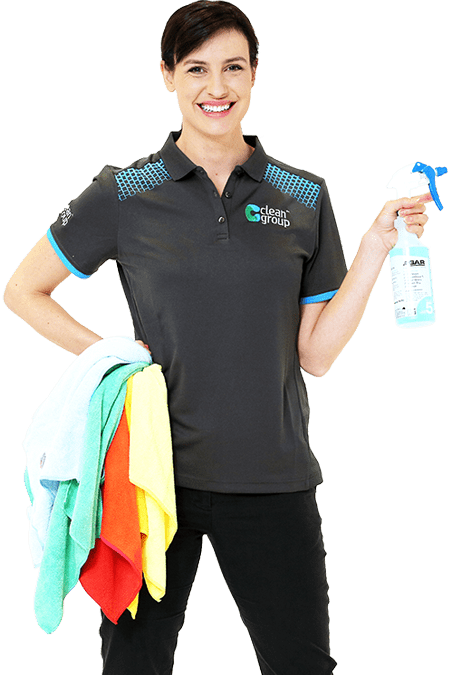 Best-in-class Restaurant & Kitchen Cleaning Services by Clean Group
If you're worried that your restaurant is not compliant with the cleaning & safety standards recommended by authorities and that your place looks unattractive or unhygienic, it's time to hire the best-quality Restaurant Cleaning & Maintenance Services from Clean Group. Choose the service/s that best fit your needs and budget.

Regular Cleaning
The service will cover daily/weekly basic cleaning of your place, including sweeping of floors, vacuuming, dusting of furniture, dishwashing, kitchen cleaning, windows & carpet cleaning, etc.
---

One-time Restaurant Cleaning Sydney
If your budget is tight but still want your restaurant to be cleaned once in a while, you can hire our one-time cleaning service for thorough cleaning of your place at an affordable rate.
---

In-depth Cleaning
Approaching a health inspection or want your restaurant to look impressive to visitors? Hire a professional restaurant cleaning team for a thorough Commercial Cleaning Services for your kitchen, floors, carpets, etc.
---

Customised Cleaning
Do you have a special cleaning need like waxing or re-doing your restaurant floors or painting the walls? We can connect you with the best restaurant cleaning team at Clean Group.
---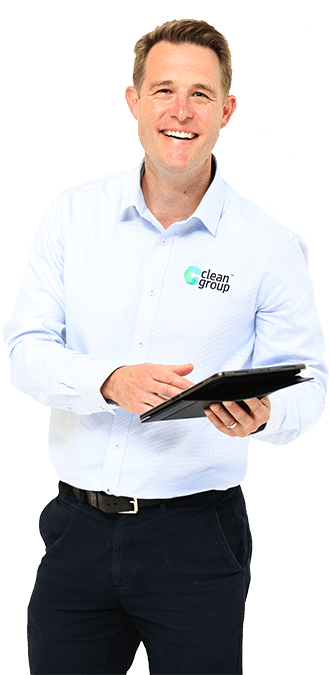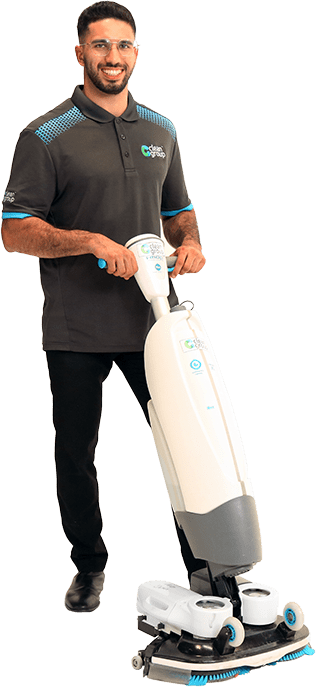 What's included in our

Restaurant Cleaning Service?

If you're wondering what exactly does a restaurant cleaner does or what kind of cleaning is covered under our cleaning services, here are some of the things that you get when you choose to hire our restaurant cleaning services.
Carpet cleaning – removal of dust, dirt & debris and vacuuming
Floor vacuuming, sweeping and mopping, including removal of stains
Cleaning, dusting and brushing of exhaust in kitchens & other places
Regular cleaning of kitchen appliances, oven, grill, freezer, etc.
Kitchen dishes and utensils washing
Dusting, wiping and sanitising of tabletops, chairs, desks, sink, etc.
Maintenance of floors & furniture
Cleaning & sanitising of toilets and washrooms
Emptying and disinfection of bins
Regular cleaning of filters
Cleaning of both exterior & interior windows, glass, etc.
If you have any special cleaning requirements or looking for something that is not already covered under our services, feel free to reach out to our team for tailormade cleaning solutions Sydney.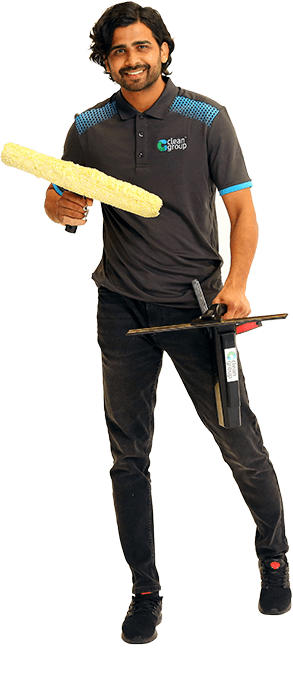 Why Clean Group
Being a highly reputable and mature cleaning agency in Sydney, we are trusted by hundreds of popular restaurant businesses, food chains & brands for regular cleaning of their premises. We are all you need to ensure the highest cleaning standards for your restaurant in Sydney. Hire us so you don't have to hire any other cleaner in the future.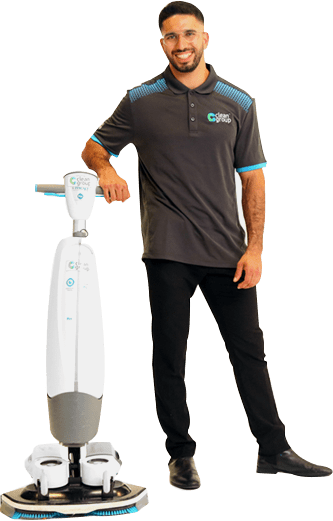 Specialist Restaurant Cleaning Sydney
Being an expert and highly experienced cleaning company, we are able to handle all your restaurant & kitchen cleaning needs, irrespective of the size & type of the property.
Regular Cleaning & Maintenance
To ensure a clean, safe and hygienic restaurant for your customers, we will perform regular (daily/weekly) cleaning, sanitising and maintenance of your kitchens, bathrooms, etc.
Compliant to Health Codes
Our cleaning techniques are based on the latest health code standards which are strictly followed by our restaurant cleaners to ensure safe, hygienic cleaning of your kitchens.
Eco-friendly Solutions
We only use eco-friendly cleaning solutions, tools & methods to achieve great results and avoid using harmful chemicals to ensure the safety of both your staff and customers.
Comprehensive Cleaning
Our restaurant cleaning services include the cleaning of everything from your restaurant floors to carpets, kitchens, tables, appliances and more so that you get more for less.
Cost-effective Services
We are committed to meeting the highest standards of cleaning while providing cost-effective cleaning solutions that fit everyone's budget. To try out our Commercial Cleaning services, arrange a visit today!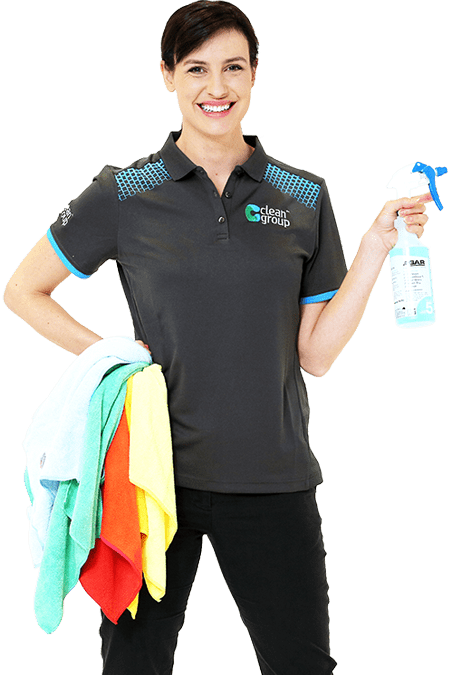 How to Hire the Best Restaurant Cleaners Sydney
1. Contact us

To tell your requirements and a little about your property

2. Schedule

An on-site visit for our team to assess your cleaning needs

3. Review

Our cleaning quotes and schedule a cleaning appointment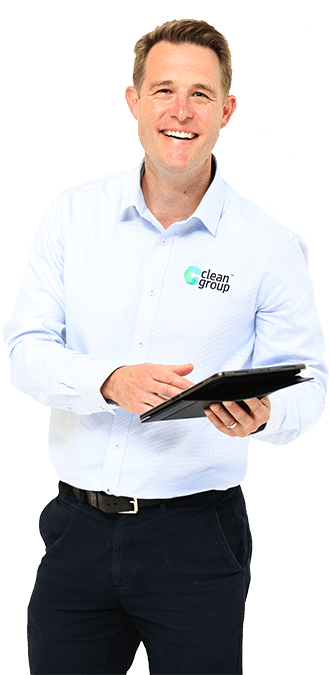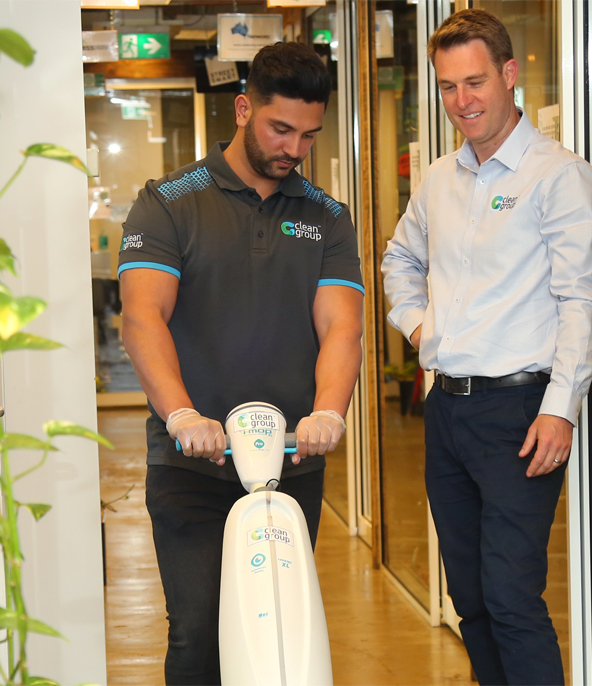 Frequently Asked Questions
---
Clean Group offers a wide selection of cleaning services you can choose from. Starting with routine cleaning, carpet cleaning, internal-external window cleaning, office cleaning, gym cleaning, childcare cleaning, medical centre cleaning, school cleaning and the list goes on. Just check our website to know more.
The cost will depend on how much time, how much material and what type of equipment needed for a cleaner to perform the cleaning that is required for your business. Our friendly sales managers can do a free onsite visit to determine the best price and cleaning program for your premises. Call us now on
Clean Group cleaners are all professional, reliable and well trained. We only employ full-time cleaners. This ensures that the cleaners are committed to high cleaning standards.
Absolutely! We are fully insured. Certificate of our insurances will be mailed to you with our quotation so you can have peace of mind.