Professional Industrial Cleaning Services Sydney You Can Rely On
Now, hire professional & expert industrial cleaners from Clean Group - your neighbourhood cleaning company with a proven track record.
Keeping your industrial premises clean and germ-free is important for obvious reasons. If you care about maintaining a good reputation for your business and do not want your workers to fall sick because of the presence of bacteria in the workplace, it's time to hire professional industrial cleaning services from a reputable company like Clean Group. We are a seasoned industrial cleaning company with more than two decades of cleaning experience, helping businesses like yours operate in a safe and clean environment. We have strict quality standards in place and will use a team of professional cleaners to keep your industrial premises, like warehouses, storage buildings, factories, manufacturing units and research centres, spotless.
We clean every industrial facility diligently and carefully to remove all kinds of dust, dirt, debris, stains and germs while making sure that your equipment and people are all safe. To know more or book an industrial cleaning service, call Clean Group.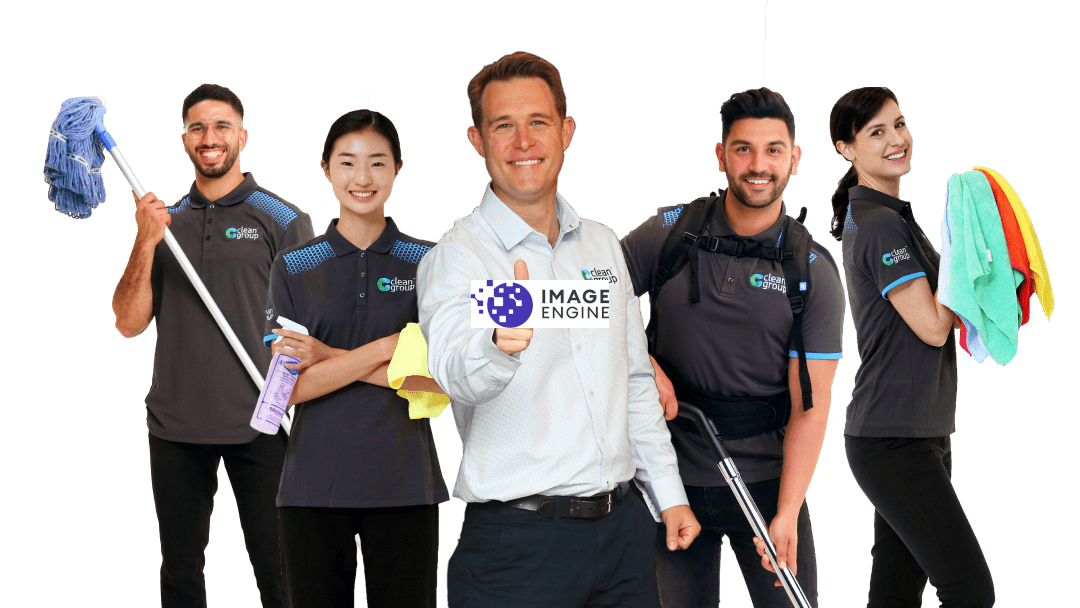 Our Industrial Cleaning Services
We provide a complete range of industrial and business cleaning services to fit all kinds of workplace cleaning needs for a variety of industrial premises. Here are some of our top industrial cleaning solutions and offerings:

Dry Steam Cleaning
This type of cleaning involves the use of heated water to clean and disinfect surfaces in industrial premises. It offers a deep clean and sanitization along with high-class stain removal.

Pressure Washing
Pressure Washing or Hydro Blasting involves the use of high-pressure water blasts to remove paint, lead, epoxy coating, oil and other types of stains from horizontal and vertical surfaces in industrial facilities.

Asbestos Removal
For industrial buildings and their parts such as drywall and fireproofing having asbestos, this service is recommended to help remove asbestos and make the place look clean and fresh again.

Spill Cleanup
All types of industrial spills, including chemicals, lead, mercury and other stains from the floors are systematically cleaned using specialized solutions and equipment by trained industrial cleaners in Sydney.

Mould Removal
We also provide mould removal & remediation services to help businesses get rid of harmful mould from their premises and protect the health of their workers from the effects of industrial mould.

Industrial Vacuuming
A powerful industrial vacuum machine is used to remove loose debris, dust, chemicals, metal shavings and more from the surfaces. Our trained industrial cleaners bring all the equipment.

Decontamination
For businesses in the pharmaceutical and health industries, we also provide decontamination services to offer complete protection against any type of chemical spills or exposure in the workplace.

Other Services
Other specialized industrial and manufacturing cleaning services including tube cleaning, silo cleaning, paint removal, conveyor cleaning, water pipe cleaning, coating removal, mercury spill cleanup, HVAC cleaning, and tank cleaning are also provided.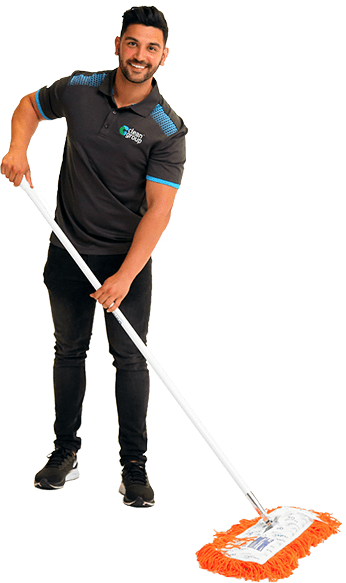 All-inclusive Industrial Cleaning
When we say comprehensive, we mean it. Everything from your industrial floors to surfaces, windows, doors, ceilings, toilets, kitchens, machines, offices and everything else will be cleaned and sanitized thoroughly. Here's all that our standard industrial cleaning service in Sydney covers:
Floors cleaning

Restrooms cleaning

Surfaces cleaning, scrubbing and mopping

Office cubicles cleaning

Conference rooms cleaning

Labs cleaning

Locker rooms cleaning

Loading docks cleaning

Warehouses cleaning

Cafeterias cleaning

Storage areas cleaning

Industrial equipment cleaning

Exhaust systems cleaning

Silos cleaning
Friendly Cleaners Who You Know and Trust
Are you looking for a cleaners' team that doesn't just work for you but works shoulder to shoulder alongside you to help meet your cleaning needs? Then, you're at the right place. Here at Clean Group, you'll meet some of the most professional and passionate industrial cleaners who have years of experience in the cleaning of the most complex and dirtiest of business facilities, including warehouses, factories, manufacturing units, storage units, and much more. Not only that, our cleaners are the friendliest of all. They are always polite and will take your feedback and suggestions positively and provide the best cleaning that you deserve.
As a cleaning company that hundreds of businesses choose to trust for their routine and occasional cleaning needs Sydney-wide, Clean Group is someone you can rely on for the best quality industrial cleaning on a budget. Call us to know more.
Get a Free Quote
Eco-friendly & Affordable (Safe Cleaning Promise)
Harsh cleaning products are neither good for the environment nor safe for people. Therefore, we only use eco-friendly and certified green cleaners that are very effective in industrial cleaning yet cause no harmful impacts on people, pets or the environment. That coupled with our environmentally-friendly cleaning methods and equipment will ensure you get the best cleaning results along with complete peace of mind.
Contrary to popular belief, green cleaning is not very costly. In fact, we at Clean Group have been offering 100% green organic industrial cleaning services for many years now without affecting the price of our cleaning services. Our cleaning products and methods are very effective for industrial cleaning and will cover everything from basic cleaning to harsh stain removal and decontamination. To know how we do it, contact us today.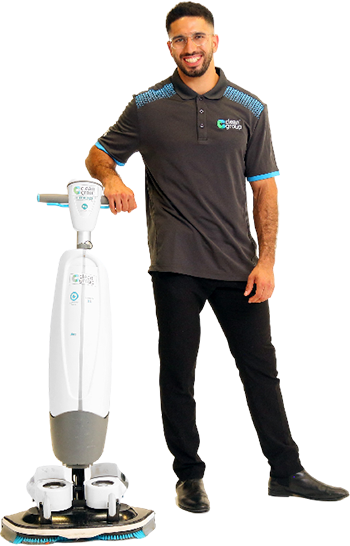 Why Choose Clean Group for Industrial Cleaning Sydney
There are a number of things that set us apart from the rest. We are a cleaning company driven by quality and customer service. Having many years of experience in industrial cleaning, we understand your cleaning needs and have the right expertise and resources to meet them. We provide the best quality cleaning services for the highest standard of cleanliness in your facility at really inexpensive rates.

Expert Cleaners
Our cleaners are all experienced, trained and fully insured. They have been police verified and are background checked before we hire them or send them for your property cleaning.

High-tech Equipment
We use many cutting-edge equipments along with world-class cleaning technologies and methods to consistently give you the best results in industrial cleanliness and sanitation.

Eco-friendly
All cleaning products that we use are certified green and clean. They are free of harmful chemicals and therefore safe for your people and property. We care for you like our family.

Fully insured
Our insured cleaners and cleaning services are here to offer you great quality industrial cleaning services with full peace of mind. All kinds of cleaning damages are fully covere

Tailormade
Our cleaning services are tailored to your needs. We will first analyze your cleaning requirements and property and then create a customized plan to exactly fit your needs.

Excellent Service
Great quality cleaning coupled with excellent customer service is our primary goal here at Clean Group. If you are not happy with the service, feel free to contact us for help.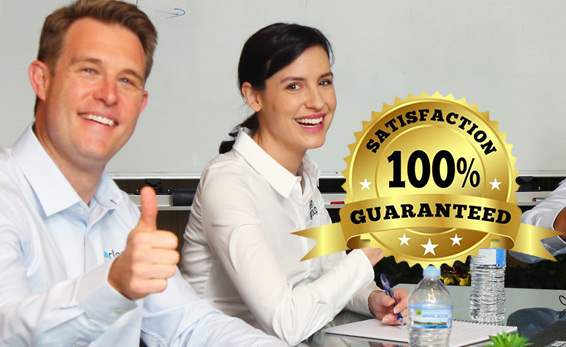 100% Quality & Satisfaction Guarantee!
We understand it can be difficult to trust a new cleaner when your previous experiences with cleaning companies have not been so good. But, don't worry. This is why we have a 100% satisfaction guarantee in place. If, for any reason, you find our cleaning service not up to the mark or are not happy with the results, contact us within 24 hours with your issue. If your problem is found legit, we will fix it for free. This is the Clean Group promise.
Get A FREE Onsite Quote for Industrial Cleaning in Sydney!
We at Clean Group are working extra hard to make sure our services continue to meet your cleaning needs and expectations. This includes our promise of world-class quality at reasonable pricing along with exceptional customer service. Our ability to work in different kinds of industrial settings and consistently offer top quality cleaning services using green and eco-friendly products sets us apart from the rest. Whether you are looking for industrial cleaning that is beyond the normal or just want to discuss your project with an expert, contact us today for a free onsite quote. Fill in the form below with your cleaning requirements and details and we will call you back at the earliest. Alternatively, you can call our sales team at 02 91607469 for an emergency cleaning service booking.

Other Commercial Cleaning Services We Offer
We provide all types of general cleaning, commercial cleaning and industrial cleaning services, including
Factory Cleaning
Hotel Cleaning
Office Cleaning
Leisure Cleaning
School Cleaning
Warehouse Cleaning
School Cleaning
Retail Cleaning
Gym Cleaning
Strata Cleaning
After Builders Cleaning
After Builders Cleaning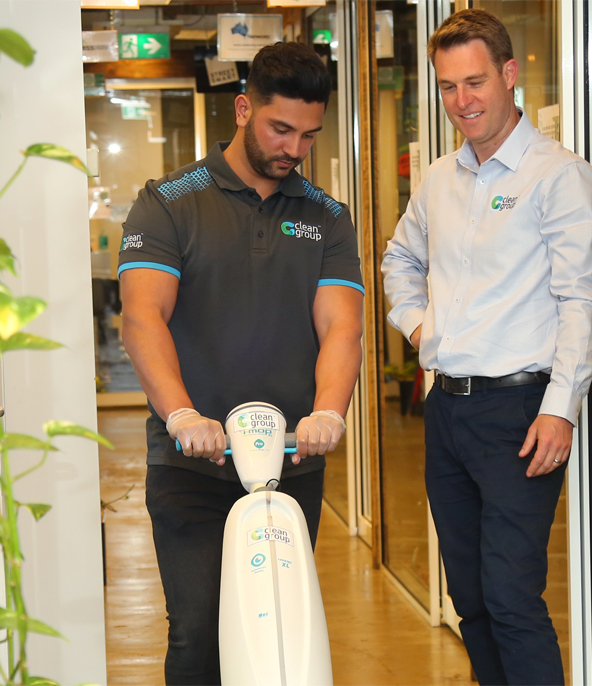 Frequently Asked Questions
---
Clean Group offers a wide selection of cleaning services you can choose from. Starting with routine cleaning, carpet cleaning, internal-external window cleaning, office cleaning, gym cleaning, childcare cleaning, medical centre cleaning, school cleaning, and the list goes on. Just check our website to know more.
The cost will depend on how much time, how much material, and what type of equipment needed for a cleaner to perform the cleaning that is required for your business. Our friendly sales managers can do a free onsite visit to determine the best price and cleaning program for your premises. Call us now on
Clean Group cleaners are all professional, reliable, and well-trained. We only employ full-time cleaners. This ensures that the cleaners are committed to high cleaning standards.
Absolutely! We are fully insured. Certificate of our insurances will be mailed to you with our quotation so you can have peace of mind.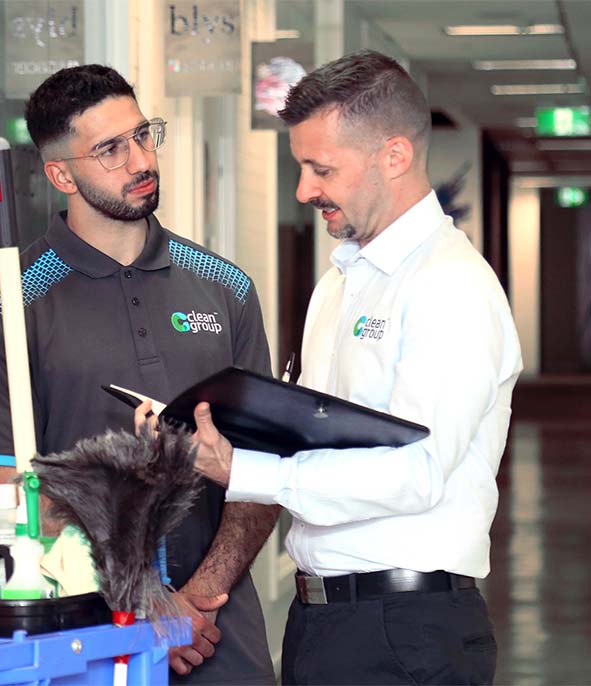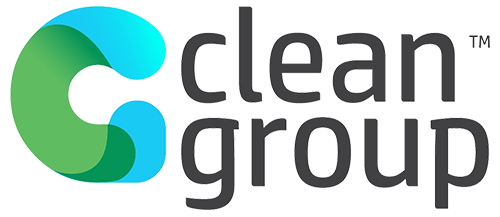 | | |
| --- | --- |
| Team Size: | 70+ |
| Services: | Commercial COVID Cleaning, Warehouse COVID Cleaning, Medical Centre COVID Cleaning, Childcare COVID Cleaning, Strata COVID Cleaning, Vehicle COVID Cleaning |
| Contact: | (02) 8188 9018 |
| Email: | [email protected] |