Although some people only have curtains to stop sunlight from getting to their houses, no one wants dirty curtains ruining their bedroom's or living room's aesthetic. The best way to prevent that from happening is by cleaning them regularly, but the process to do it is not as easy as many people think.
Doing it wrong could make you lose your curtains or stain them for life, so make sure to learn how to properly clean them before trying anything. Read this guide to know how to clean your curtains by yourself without damaging them.
Hiring commercial services and residential cleaning services is always on the table. This process may seem expensive to some people, but paying for it lets you forget about cleaning your curtains for a while. Apart from that, cleaning experts can also clean the rest of your house.
We are a Clean Group, and we aim to make your office building or household look crystal clean. The only thing you need to do to hire our services is to contact us through our website and tell us the details of what you need. You can also read some other blog posts there!
#1 Remove Your Curtains from the Window
You can't clean your curtains if they are still hung on your windows, and this applies to almost any method you use to wash them. Most curtains only require you to remove their hooks and weights since that loosens the curtains' heading tape.
After you take them down, shake them for a few minutes to remove any dust on them. If you think the curtains' fabric can shrink if you wash it, you can let down their hem. Remember to remove all the dust you can from the curtains before doing anything, and you could even use a vacuum cleaner for it.
#2 Soak Them into Water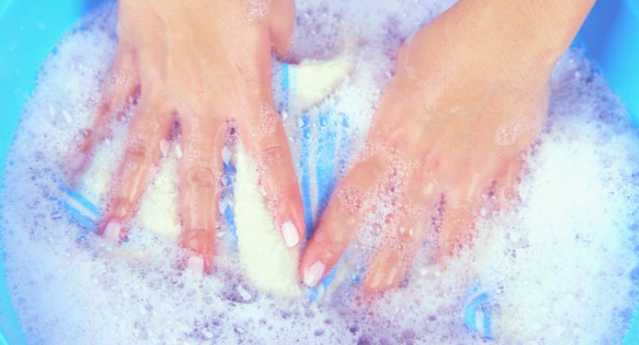 If you have already taken all the dust out of your curtains, you need to soak them in cold water. It's essential you only use cold water since using warm or hot water could have negative effects on them.
You can let the curtains sit there for at least five minutes and then start washing them with detergent, baking soda, or vinegar. Hand-washing is the best option for you since it allows you to carefully take care of everything, but that depends on the type of fabric your curtains are made of.
#3 Handwash Them
We recommend you use fully dissolved detergent for the matter and a toothbrush. Rubbing your curtains is not ideal since it could break or tear them, so it's best to brush them softly to get rid of any remaining dirt or dust on them.
Some people use ammonia or bleach instead of detergent, but doing that is dangerous for your curtains, so we don't recommend you go for that method regardless of the situation you are in. If you notice your curtains need a more thorough treatment, then put them in the washing machine.
The process is the same as what you would do before and after this step but without soaking them in cold water. Nonetheless, you can only put curtains in the washing machine if the machine is on a delicate cycle.
Since washing machines sometimes ask you to pour some detergent into them, you can use the one you would have used when handwashing your curtains.
#4 Rinse the Curtains
Many people think they can let their curtains dry off naturally after handwashing them and call it a day, but there are a few steps left on the way.
After the handwashing process is done, you need to rinse your curtains with care to detail. The complex part of doing this is you have to squeeze all the water you can from the curtains, which is difficult if you don't pay a lot of attention to what you are doing.
Some people prefer using a washing machine to take care of this too. The delicate settings are the ones that can help you again since you can use a short machine spin to rinse the curtains completely.
However, if you can rinse the curtains without using a machine, you should do it that way.
#5 Iron the Curtains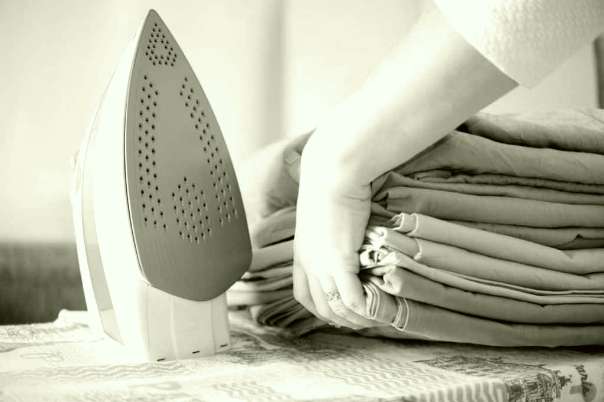 We know this may seem odd, but ironing your curtains is an excellent way to seal the deal after washing them. Apart from that, it makes sure they stay in the shape you need them to be to hang them.
This step only works if you iron the curtains while they are still damp. You need to use your iron to stretch the curtains' fabric and stop seams puckering. Not all types of fabric support ironing, so try checking if the curtains you have recommend you to do it. That information is on the product's care label.
#6 Hang the Curtains
If you stop to see how your curtains look after doing all these steps, you can notice they even look better than before getting dirty. You don't have to wash them that often, though. Make sure to do it every three or six months depending on how dirty they get overtime.
Nonetheless, remember to clean any curtain tracks, sills, and windows before hanging the curtains again since that would only make them get dirty again. You can hang them even if they are still damp, so don't worry about that.
Bottom Line
Whether you do it yourself or use a washing machine, handwashing your curtains is not a difficult process, and you don't need to do it that often either. Therefore, there's no need to wait to make your curtains look cleaner than ever.
We recommend you only go for the methods explained on this page since following another one could lead you to damage your curtains or even lose them in the long run.
However, you can always hire a professional cleaning company to take care of the matter, and since you don't have to clean your curtains often, you don't have to spend that much money on it.
The Clean Group can take care of all your commercial and residential cleaning needs, and it doesn't matter if you need us to clean your walls, curtains, or windows. Call us now to make an appointment with our experts!
About the Author