If you have a busy schedule, hiring a professional commercial cleaner can help you with both day-to-day chores and larger tasks that you may not have time to do. There are so many reasons to hire a cleaner for your home, but you may be unaware of how much a cleaner will cost in Sydney.
Cleaner House
Cleaners are trained professionals, and if you hire one, you can be assured that your home will be thoroughly cleaned regularly. A professional can, in most situations, clean your home better than you or your family can. This may give you the peace of mind that you are getting consistent, high-quality services and results.
What Can You Hire a House Cleaner for?
A house cleaner will do all of the cleaning tasks that you don't have time to do. They can, at the very least:
Clean the entire house or just a few rooms
Clean your windows
Make sure your floors are clean
Dust the house
You may also hire a house cleaner for bigger cleaning projects like carpet cleaning or removing hard limescale from shower screens. They can also be hired to clean your rental home for a bond to ensure that it is presentable at the end of your lease.
Saving Time
Cleaning is usually the last thing on your mind whether you work long hours throughout the week, have children, or simply live a busy life. It's important to spend as much time as possible with our families, and cleaning can frequently get in the way. A clean house means one less thing on your to-do list, allowing you to devote more time to the activities that improve your life.
Save Your Money
Even though you will be paying for a cleaning service, you may most likely save money in the long run. Because cleaners bring their materials, you don't have to replace those expensive cleaning goods as frequently.
Cleaning your house reduces the likelihood of having to replace old or dirty goods such as rugs, furniture, and carpets. If you live in a rental home, this is especially important because hiring a cleaner can help you save money on bond cleaning in the long term.
Healthier Household
You will also get the benefits of having a healthy house if you keep it tidy. It will be a healthier environment for dogs and small children, and you may even notice a reduction in allergies or asthma problems due to the reduced dust and allergens in the air.
Professional Results
Professional cleaners are specialists at what they do, so you might get a better house cleaning service than usual. If you're moving out of a rental home, this is especially necessary for an end-of-lease clean.
Some cleaning companies offer "spring cleaning" as a one-time service that may be scheduled at any time of year and as frequently as needed. This is more expensive, but it leaves your home sparkling.
You Can Pay Them Only for What You Need
One of the best features of most cleaning services is the ability to cancel or skip services based on your needs. As an example, you can choose to have your home deep cleaned before you leave, and you'll then return to a spotless home.
If it's the Christmas season, you can hire a cleaning service to come in and do a one-time deep cleaning before your guests arrive. However, if you hire a regular cleaning service, you might find that you only need them to vacuum and mop the floors instead of deep cleaning. That's entirely up to you!
Reduced Stress
A clean home means a clear mind. In the long term, you can find that going home to a clean house relieves a lot of stress. If you're finding that having a dirty space makes you feel more stressed, hiring a cleaner can relieve the stress of household chores. It can give you peace of mind and a sense of relief knowing that you'll come home to a clean and tidy home at the end of the day.
How Much Does a Cleaner Cost?
The majority of cleaners bill by the hour or by the job. Cleaners in Sydney often charge between $25 and $60 per hour. An average cleaner's salary in Sydney is $52, 678 per year and $27.13 per hour. When picking a cleaner, it's crucial to be aware of contract cleaning costs. The cost can vary based on the size of your property, your location, the services you choose, and how often you require a cleaning service.
Here we are sharing one more informatic article about the how to remove candle wax from your favourite clothes
Cleaning Service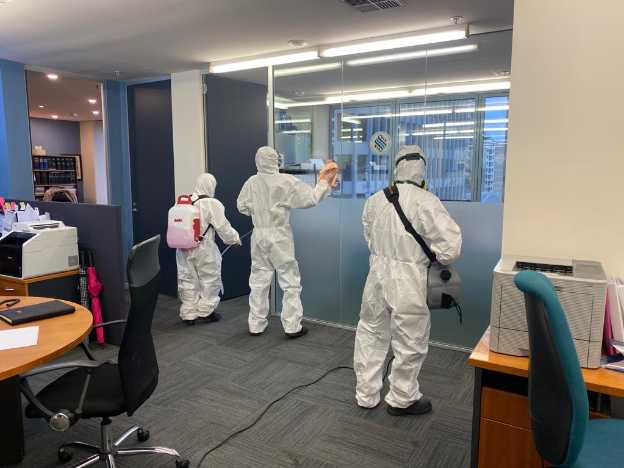 Cleaners may take care of almost everything in your home, such as dusting, mopping, vacuuming, window cleaning, and general house cleaning. You can also hire cleaners to perform specific tasks like roof cleaning, oven cleaning, organizing, and outside tidying. Bond cleaning is another specialty service provided by many cleaners.
Additional Costs
Specific areas, such as ovens, refrigerators, windows, carpet cleaning, and pantries are usually charged extra by most cleaners. It's crucial to talk about these fees with your cleaner so that you know exactly what you're paying for.
Getting Quotes for Hiring a Cleaner
You should compare more than just the price when getting quotes from house cleaning services. Check to see if they are insured and guaranteed to give you peace of mind.
When getting estimates from local house cleaners, make sure you ask for references and other proof that they are a reputable company. Whether you're employing a cleaner for a one-time job or regularly, they should offer you a full list of services.
Conclusion
In a nutshell, hiring a cleaner may be well worth your time if you have the budget to hire one. The average cost of a cleaner in Sydney is $27.13 per hour, which isn't very high compared to other parts of the world.
However, if you don't have the time to clean, and messy rooms bother you, then we suggest that you stop what you're doing now and hire a cleaner right away!
We're the Clean Group, and we're going to do our best so that your home is as shiny and beautiful as ever!
About the Author