It is harder to get the right commercial cleaning quote in Melbourne for cleaning services. Also, it is the main factor when it is the question of outsourcing your needs for the professional. There is no commercial cleaning in Melbourne that provides you the same pricing for the same needs. You continuously stream towards the quotation that suits you the best.
There are some companies who provide you a premium quote below promising to deliver quality work however others may offer you attractive discounts and low price labor while unable to meet your expectations. It proves to be a very narrow decision among two alternatives if you seek to choose the correct Melbourne commercial cleaning company for your location.
What a Cleaning Quote in Melbourne Includes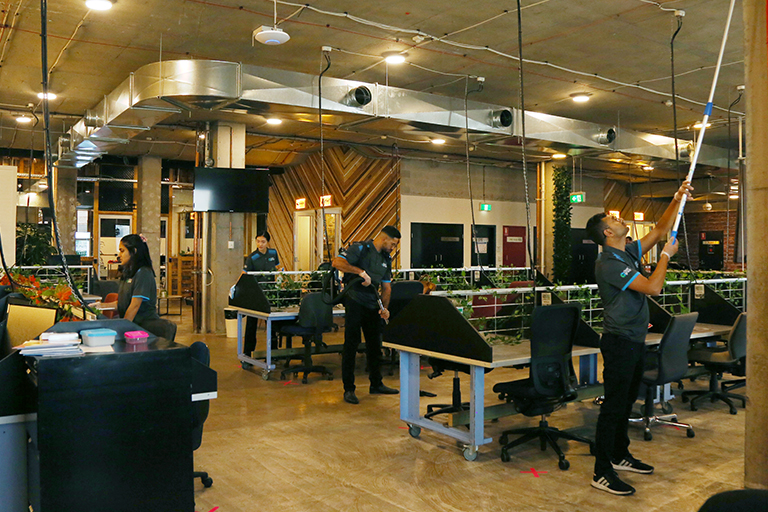 There are various options available in the market when you seek to walk out in the market for a professional cleaner in Melbourne. All cleaning service providers vary in price and quality of work. The only way to ensure yourself about the effective deal is to urge them for the commercial cleaning quote in Melbourne towards all the potential cleaners.
Hence after you have completed the research and seen the commercial cleaners in your location, then what questions do you necessitate to request them to compose a well-informed decision? Let's have a look at what exactly you are needed prior to choosing the commercial cleaning quote:
1. Payment Terms
The written financial information should be clearly captured. It shows that there must not be any disagreements or confusion in the further step. A complete analysis of the cost must be given on the quote, along with the time of payment, payment methods, and lastly when the quote expires. Indeed you must remember about any late fees or penalties involved with that.
There are some small commercial cleaning services for example will impose a price for normal tasks such as vacuuming floors, cleaning windows, carpet cleaning, etc. while the other charges towards office space size (by the square meters) or give discounts for long-term contracts.
It is worthier to note down that if there is any travel cost engaging in the quote. Sometimes cleaning companies provide low and attractive rates for their services, they only impose fees for travel. You should not accept the quote that poses a travel fee as it will lastly end with the furnishing of higher prices than you are required to pay.
2. Scope of Work
The scope of work you are hiring the company to do is an important thing that you need to take care of in a commercial cleaning quote in Melbourne. If a company's quote mentions cleaning services in this section, then you need to understand that it is not a sufficient description of a job.
It is important that a citation (quote) includes the exact dissolution of services, and how often they will be conducted. Meanwhile, another important point is that if in the future you wish to change the scope of work, both parties must also agree on it in writing to ensure a joint understanding of what the changes are.
However, there are four different methods for pricing commercial cleaning jobs: hourly, fixed, per room, and per square meter. The package or pricing method you choose for cleaning your commercial premises will depend on your scope of work, preferences, and expertise. And, you will find out that you can change the pricing method at any time.
2.1. Hourly rate
You can hire at hourly cost when you are unsure of the scope of work. This is ideal if you are hiring a person or company for commercial cleaning for the first time. However, there are some drawbacks for the cleaners. First, they will be not rewarded for being better and faster at what they are doing. Second, if they are purposefully working slowly, this can lead to price increases and mistrust, But it is beneficial for the property owner in many ways.
2.2. Flat fee
If a company is charging a fixed price, then their customers will feel in control of their budget, there will be no price increases, and the cleaners will do their work efficiently.
When you understand the scope of work, this fixed fee works well. But a big problem with this method is that cleaners will not put in extra effort or will not complete any extra work. And if tasks increase due to need or certain situations customers will be liable to pay extra.
2.3. Square Meter rate
Most companies provide services according to this pricing method. Your square meter rate will vary depending on the size and type of surface. The larger the building, the lower the square meter rate. Likewise, the harder it is to clean the surface, the longer it will take and the higher a company's rate.
3. Equipment
An effective quote must consist of any equipment or cleaning supplies that are required to do work. If it seems that you give anything for the cleaners this must be accepted and must be noted down in writing.
If your professional commercial cleaners in Melbourne are used to work out on the ladders or at heights then this must be explained before starting the work. There might be the use of other equipment and training considerations for these circumstances, for instance, if you are looking towards the window cleaner then commercial cleaners possess much better skills and experience in working on heights with respect to the residential cleaner.
There may be specific requirements that you or your workers posed out which you are required to surely do in the meeting. For instance, various businesses in executing are going environment-friendly. In such a case, they are intended to analyze through the cleaning companies that they use eco-friendly and biodegradable cleaners and detergents.
They may also need recycling or green waste removal that is not provided by cleaning companies. It is good that all these questions were raised at the start of the work, so you can quickly let go of any quotes or companies which are not appropriate for you.
4. Safety and Insurance
Safety is an important consideration. Some types of cleaning may include risks, such as window cleaning, working at heights, or cleaning heavy stuff. It is important that in case of any injury or accident, your cleaner is properly insured. This information should be included in the citation documentation if the company is reputed, but if it is not, then you should just ask to make sure that the company and all its workers are properly insured.
The safety of your property, stuff, and belongings is also necessary. Any reputed professional cleaning company in Melbourne should have a safety protection procedure in place for all their employees. If this information is missing from their official website or quote, be sure to ask about it.
5. Reputation and Extra Details
Not every Company includes these kinds of stuff in their quote, but a few companies do. They include their awards, achievements, certificates, reviews, and testimonials of their previous clients along with details about their work and online stuff like social profiles or links to videos that explain their work, process, methods, and other important information.
Sometimes the document or email also includes the details of cleaning tools, equipment, and compounds which clears the doubt of clients. This quote is not just a pricing script but is properly organized details of everything a customer needs to know about. A skilled Profesional commercial cleaning company will always have good references.
Some Factors on Which the Cost of Your Cleaning Services Depends in Melbourne
As you probably understood now that limiting beliefs in cleaning services provider in Melbourne help for a wide range of property types including but not limited to restaurants, authorities, medical facilities, retail locations, churches, schools and more, thus it is clear that there can't be one price or pricing plan suitable for all these property types.
Another important fact is that some customers prefer to hire commercial cleaners for a one-time service, and others will use the cleaning service on a daily and ongoing basis. Thus it is also a fact that the cost of cleaning depends on various things. We list some of the similar factors that affect commercial cleaning costs below:
What Is the Size of Your Office?
It is most important that you acknowledge the office size, as the office cleaning services charged on the what is the size of your office. For the smaller offices (one up to around 300sqm), a few bucks per hour is normal, most companies charge a minimum price of cleaning per visit, and this service consists of dusting, vacuuming, and emptying the trash. The cost will get higher if you seek bathroom cleaning, restocking of paper products, cleaning the sinks and toilets, vacuuming, etc.
Indeed if you need more specific services such as floors waxed, windows cleaned and other services then you shall urge to furnish more. The cost shall be reduced if the work is easier. Towards bigger offices where more and more people work and in which there seems to be more foot traffic is likely to cost more so as to clean it.
How Dirty Does the Office Seem to Be?
This is a major mandatory objective, the office is to be seen by the cleaning company so that they will provide you the estimated cost. Cleaning the clean and tidy places where the office seems to be less dirty is inexpensive to clean. If the office is very dirty, then it is required to consider beneath the quote. By declaring the people that try not to do too much mess on the daily basis then your cost will be lower. Regular treatment will keep your pockets less likely to open for cleaning purposes.
Time Required to Complete the Cleaning Job
The time required to completely clean the premises will also play an important role in deciding the final cost of a cleaning job. Additionally, if you call in a professional commercial cleaning company to clean the premises at the same time as people are in the building during the day, this will take longer to clean up.
Your employees will feel stressed and the sweepers will also feel disturbed. Meanwhile, if you ask the company to come after working hours, the work will be done more quickly. This may mean that pricing varies dramatically depending on the time of day.
The Quality of Service
People take utmost care and attention to the cleaning services received out of their money expense. Several cleaning companies impose a higher cost however they refuse to use effective chemicals. It is good for you if you find a company that has good reviews and used to take care of your office as you yourself do. Moreover, you must find a company who has experience in cleaning the offices, see this article to reveal the difference between Commercial & Residential Cleaning in Melbourne.
Exercising a Regular Service
It is effective that you opt for the company which comes and cleans your office regularly as they shall have less work to do each time they arrive. See the reputed cleaning company who offers service with the discount if you book them on a regular basis along with the good condition of the space on their arrival.
Windows, Bathrooms, and Kitchens Also Affect the Cost
Commercial cleaning rates also take into consideration the number of bathrooms, kitchens, and windows of your premises. These facilities require more time to clean compared to hallways, offices, and waiting rooms. The more dense or traffic areas you have in your business location, the higher the total cost for the cleaning services you can expect to pay. Commercial areas feature similar structures of buildings thus If you are paying higher than a neighboring commercial building, consider if your layout is the same. If not, you cannot expect the same prices.
Number of Cleaning Tasks
Commercial cleaning prices, be it an hour or square meter, take into account the number of things you do per trip. There is a large range of services beyond sweeping and garbage. You can choose to wipe the cleaner out of the appliances, wash any utensils in the sink, and restock paper towels and toilet paper. Watering plants, removing stains on carpets, and polishing furniture are all optional too but can be included in tasks.
Need of Cleaners
If you intended to get your job done at a faster rate then the cleaning company might provide the required number of cleaners for cleaning. There are various companies such as a clean group that provides a free on-site commercial cleaning quote in Melbourne post investigation of the space which is needed to get clean. It will give a clear picture of the complete contract while the signing takes place and makes a lesser obligation in terms of working over this assignment.
Experience and Expertise in Managing Various Requirements
It is not only the concern towards brand credibility which we are discussing. Companies like Clean group Melbourne have been working in the same industry for more than 10 years and thus owns experience of what correctly needs to be executed. They own the latest durable equipment and also use the best supplies which pose higher commercial cleaning quotes in Melbourne.
If the cleaning quality rises then the cost will automatically increase which you are needed to pay. Besides that, the company through its efforts and hard work will value the money that you had been invested in cleaning your space and deliver the outcomes which will be up to the mark.
Hurdles in Reaching Unusual Areas
Sometimes there seems to be a space that has difficult infrastructure and for cleaning that you are required to furnish some extra cost. For instance, your carpets, exterior surfaces of your high-rise windows, roofs, strata, etc need a complete lot of strategizing, planning, and implementing the process as they might be sensitive. Hence you are needed to pay the price a little more than the normal cost.
$45 per hour is the average cost for window cleaning and carpet cleaning services.
Miscellaneous Factors That Influence the Commercial Cleaning Price in Melbourne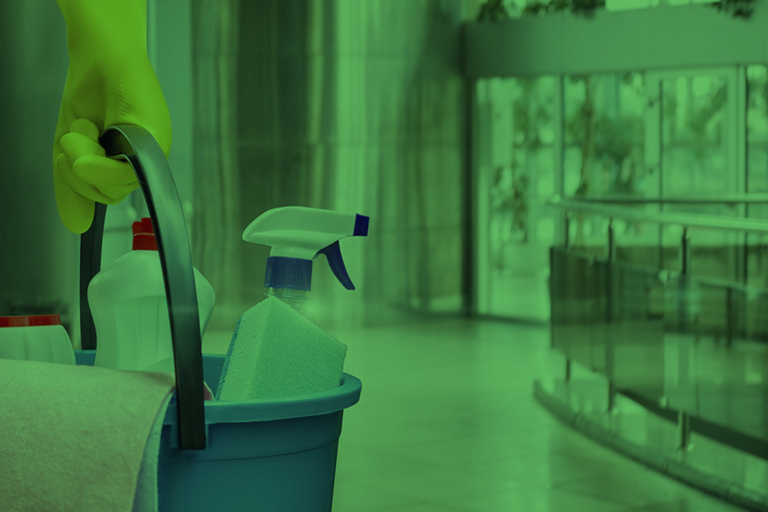 There are some additional factors that might influence the cost of your cleaning rates. Some are the things that you can never regulate.
Recurring Packages
Any company that provides commercial cleaning services will see towards developing a long-lasting relationship with you and provide you discounts from their normal pricing with respect to your long-term needs.
Towards your weekly cleaning service, you will be charged ranging from $70 to $180, and for the monthly service, you need to be from $75 to $130. However for the cleaning services the prices go up from $150 to $200 when there is a lack of requirement.
Charges Relied on the Area of the Commercial Cleaning Space in Melbourne
Towards the bigger area, the hourly rates model may not be feasible and thus the cleaning companies may cost you upon the grounds of the fixed price per sq feet. As there is much more surface to cover and thus working with these costs will not prove to be effective.
You need to pay the price per square meter in Melbourne depending upon the type of cleaning services which you have chosen. There is also one more objective to note down in this model, i.e some of the companies may engage windows, carpets, and floor surfaces in this cost model but some other companies have made separate costs per sq foot model towards distinct needs.
Competition
As you probably know there are tons of Cleaning companies out there. Each of them has different pricing plans, services, and procedures. In a large urban metropolis, there is a lot of competition between cleaning companies. And because of this, there is a possibility that each will offer competitive price Competitiones to secure your business.
Here, you as a customer need to pay more attention because sometimes cheaper costs come with lots of problems. Sometimes cleaners don't do their work properly if they are not happy with what their company is giving them. Another point is that to cut the prices companies use cheap and harmful cleaners to complete the job and it directly or indirectly affects your business. To provide the cleaning service in a very tight budget or short time, companies can use an inappropriate way of cleaning which works for a short time but in a long time, it hurts the area.
Thus be aware of this competition and don't choose any alluring cleaning quote. Check the list of tasks they will perform, check the quality of the compound and then choose a good cleaning company.
Area Living Cost
The commercial cleaning rates will also get influenced by the cost of living in your area. If the living cost in your city is higher then you are urged to pay more cost for cleaning. This is only the part of the cost of living in some parts of the country.
There is no feasibility in the hourly cost models for bigger areas and thus cleaning companies may impose the cost on the ground of fixed rates per sq feet. As there is lots of space to get cover and working with such a model won't prove effective.
Do You Provide Your Own Cleaning Supplies in Melbourne?
The majority of commercial cleaning companies in Melbourne work with their own cleaning equipment. They develop the cost of these materials for their office cleaning cost per hour or sq footage.
Giving your own cleaning supplies can save your money. Particularly if you can purchase what you are required in bulk. However, it proves to be cost-effective to have the cleaners use their equipment.
You should discuss with your cleaner that if they are offering their own supplies shall be a good deal for you.
Basic Concept of Cleaning Cost in Melbourne
The rates of commercial cleaning quotes in Melbourne vary from company to company and from area to area. Additionally the factors enlisted in this article. However most of the companies charge either per hour or as per size on an average basis towards complete coverage of the space. While if you need to opt for the surface level service such as sweeping, mopping, garbage clearance, vacuuming, etc, then as you expected the charges will be lower.
But for more robust cleaning you need to choose a higher cost service which includes deep cleaning and disinfection or sanitization services. All these hourly quotes vary as per the nature of the space which is needed to get clean. For instance, cleaning the Gym will differ in price from that of any factory or office.
Let's Talk About the Cleaning Quote You Received in Melbourne
Now when you understand the factors and variables that impact commercial cleaning services rates, let's talk about the cleaning quote you received. Here are a few important things you need to consider:
Most of the reputed companies will send someone to inspect your site before preparing and giving you a quote. Now, make sure that you always receive a commercial cleaning quote in writing. In this way the quotation will be appropriate and accurate according to the required space and amount of work.
Don't just settle on one quote, contact 3-4 nearby cleaning companies and get estimates from all those companies and then compare and choose a fair quote.
When you compare these quotes, please do not choose the cheapest one directly. Check all the details before choosing one for the job.
Consider the type of equipment the cleaning company has. Ask about employees who will work and be supervised. Find out how employees are investigated.
Ask about the use of an environmentally friendly cleaning product and is there any bond or contract you need to sign.
Make sure the cleaning company you choose is licensed, insured and bonded. Be sure to get proof before hiring them for cleaning services.
Factors Which You Need to Consider Prior to Hiring a Professional Cleaning in Melbourne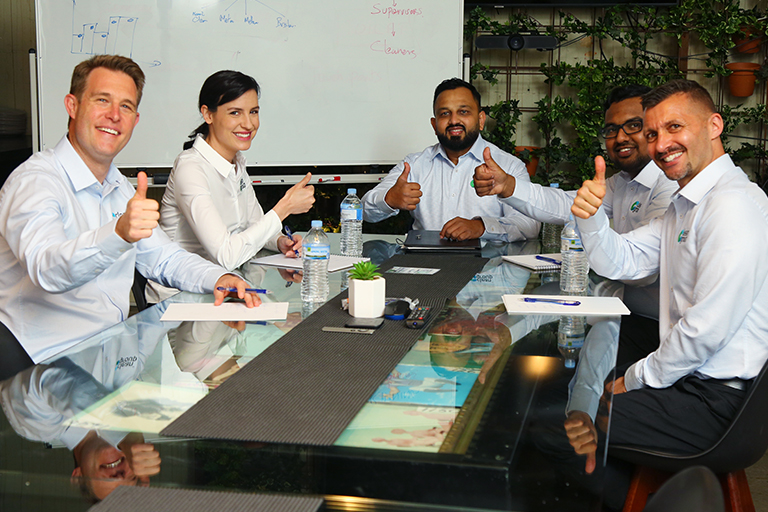 Portfolio
It is one of the basic things that you are required to think about prior to going for commercial cleaning. You will get to know very much about a brand's experience that they are experts in. The recognition rates of their company, turn-around times, along with that giving you a dedicated account manager are very much crucial at day end that you need only perfect returns for your cleaning investments.
Add-On Services
This shows how a company is flexible to provide you its services. You should not come under the consideration of the discounts which companies are offering because sometimes they are just doing so for the sale of their services and products.
When a commercial company in Melbourne provides you service with confidence stating that they are here to help you and assist you in every step then you must note down that you only have to go with their services. They are the ones to whom you are waiting for.
Cleaner Profiles
A cleaning business can't survive in this competitive world with untrained cleaners or if they are just running their work by outsourcing others. Outsourcing cleaners for a particular job will be full of problems not just for the company but their clients as well. As outsourced cleaners will lack that trained and professional behaviour, knowledge and experience.
At Clean Group Melbourne we pose expertise who have immense experience in cleaning, to whom we had trained regularly so as to make them updated towards the newer technologies and cleaning concepts. In this way, we will take care that we provide you outstanding results. We also monitor them carefully with rigorous screening processes, background checks, and police verification before we permit them to go for cleaning as for our security.
Equipments, Supplies, and Process
The more updated the tools are, the less time it takes to complete your job and the cleaners will deliver more efficient results. Normally professional cleaners use bigger machines and tools to quickly clean the site. They can also use industrial-grade ones with multiple modules that can make the cleaning work easier too. Thus the cost also depends on the equipment and tools your cleaners used.
Always remember to choose a company that offers green cleaning. This means complete reductions of inorganic supplies and the use of only the most environmentally friendly products for the cleaning of the site. This not only reduces the environmental effects but also ensures that your work environment remains free from allergens or respiratory concerns at any time, which may occur in case of use of chemical supply.
Talk to your cleaners to understand the difference between organic and inorganic cleaning compounds, to understand the procedures and protocols they follow. Make sure that they are following all the safety guidelines and authoritative guidelines from standard bodies like OSHA and CDC during their work.
Final Thoughts
Getting a is not difficult because you can find a cleaner on almost every other street. But choosing the right one for completing all the cleaning needs may not be an easy task, because you have many options in front of you and all of them have their own pros and cons, services, pricing plans, and additional services.
However, we hope that this article has helped you to understand the rates of commercial cleaning services a little better along with factors that affect the pricing and elements you can check in a commercial cleaning quote in Melbourne.
Always make sure that you do not just keep the factor amount in the equation to make your decision. If your expectations are not met then it can be a complete waste. Keep all the above points in mind while talking to a professional Commercial cleaning company in Melbourne.
However, if you are looking for a professional and reputed Commercial Cleaning company in Melbourne then Clean Group Melbourne is always here for you. We have been in the business for the last 15 years and our results are top-notch and add value to your bottom line. With flexible working hours and quality solutions, our cleaning services will positively impact your business.
At Clean Group Melbourne we offer a free quote after booking an appointment with you and conducting an in-depth inspection of your premises at your convenience. We will take payment only after finishing the job since customer satisfaction is always our priority.
So what are you waiting for? Call us today and share your requirements and location.
About the Author