When it comes to your workspace, you want to be sure that it is clean, organized, and safe.
The keyword here is "safe" because if your furniture isn't properly maintained or cleaned, this can lead to various health problems like respiratory infections. To avoid these issues, make sure you're regularly maintaining all the pieces in your office space with some basic cleaning techniques!
In this blog post, we're going to present some simple and easy-to-apply commercial cleaning Sydney techniques that will help you keep your furniture in tip-top shape.
Of course, this blog post is only the first step! Once your workspace office furniture is clean and organized, make sure to take a few precautions so you can protect yourself from any oncoming respiratory infections.
Why Is It Important to Properly Clean and Maintain Office Furniture?
It is necessary to maintain your workspace office furniture cleaning because dust and other substances like bacteria, germs, and viruses can accumulate on its surface.
If you don't clean your workspace office furniture properly and regularly, these substances will stay on the surface and gradually become stronger and more harmful.
How Does This Happen?
When we inhale those particles, they can cause respiratory problems like allergies, asthma or even pneumonia.
What Kinds of Issues Could Arise?
These kinds of respiratory infections affect the quality of your work, making you feel sick and tired all the time.
Tips on How to Clean Your Workspace Furniture
Before diving into the workplace cleaning techniques, make sure you know how to protect yourself from any respiratory problems.
If you don't clean your workspace office furniture regularly, these illnesses can spread easily among team members.
It is important that every person in the workplace knows about this and takes precautions by regularly maintaining their furniture.
However, you can also take a few precautions at work to prevent respiratory infections from occurring.
In your company, make sure that the air conditioning system is properly maintained and filters changed regularly.
Many of these infections occur when dust or other substances travel through the vents in the HVAC system.
If this sounds like something that could happen in your office, make sure to take care of it as soon as possible!
1. Use A Soft Cloth or A Damp Cloth
Try to use a soft and clean cloth to keep your furniture looking new.
Make sure the cloth isn't too wet, and make sure it's not too dry either, or you'll end up damaging the finish of your furniture. If you don't have any soft cloth, you can also try using a damp (not too wet) cloth. Make sure you let the furniture dry before using it again!
2. Use a Mild Cleaning Solution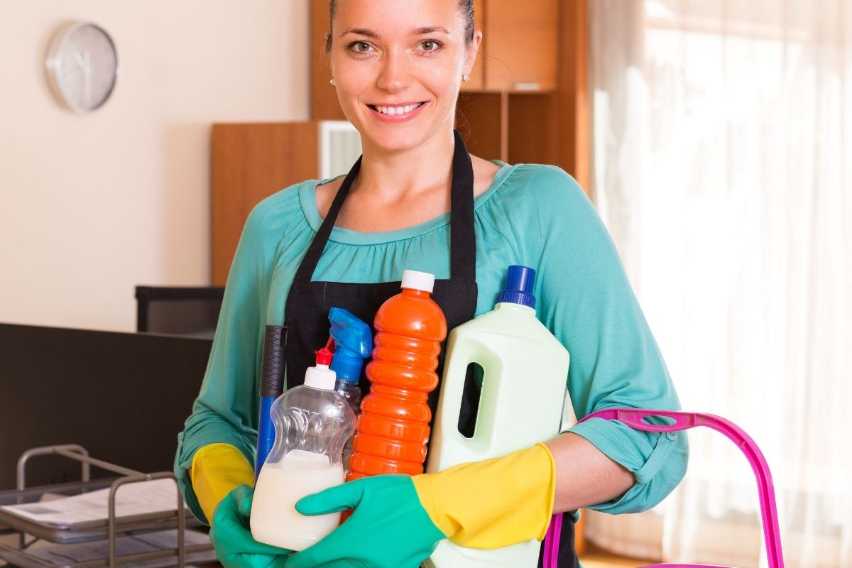 Try to stay away from harsh household-based cleaners because they can damage your furniture and its finish.
If you don't have any cleaning solution, you can use soap, water, or even diluted vinegar to clean your workspace office furniture.
3. Avoid Direct Sunlight
Direct sunlight can harm your furniture. It can fade the upholstery and damage the wood, leading to a loss of quality.
4. Laminate Surfaces
If your furniture is made of laminate, you have to be more careful with the cleaning process. You can try using a dry cloth and vinegar if you have any problems with this type of furniture.
5. Clean the Office Chair
Office chairs are the most important pieces of furniture in your workspace. If you want to keep them clean, make sure to use a moist cloth and some cleaning solution. Make sure never to use water or vinegar to clean this type of furniture.
6. Clean the Office Desk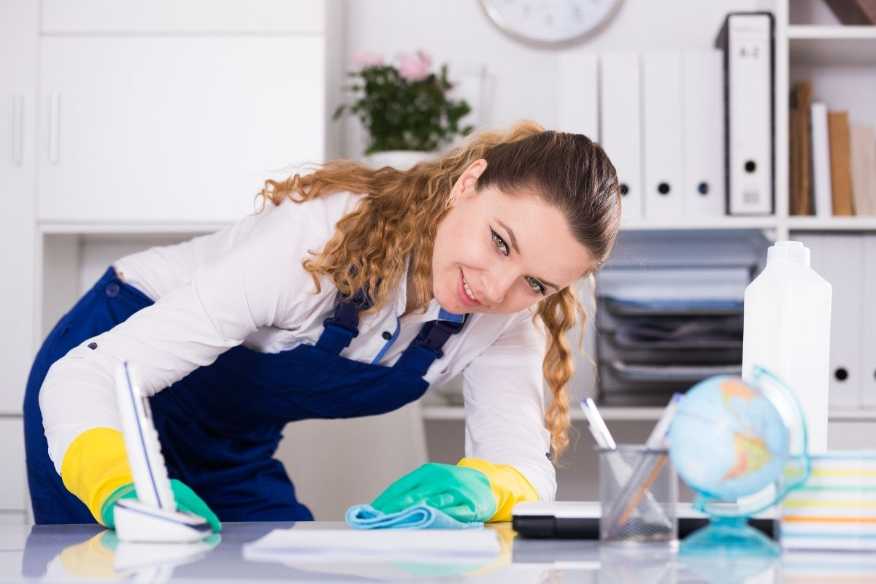 Your office desk is also very important because you'll be spending a lot of time sitting there, completing tasks and answering emails. To keep your workspace looking neat, make sure to use a moist cloth with a cleaning solution now and then.
7. Clean the Office Floor Mats
Office floor mats can also accumulate a lot of dust and other harmful substances.
Make sure to clean them now and then with a stroller or a soft brush. Remember, you can also add a little bit of vinegar to this cleaning process.
8. Protect the Floors
If you have carpeted floors, don't use lots of harsh chemicals when cleaning because you could damage the wood underneath. In this situation, try using a vacuum cleaner first and then follow it up with a damp cloth.
9. Clean the Stains
Make sure to spot and clean any stains right away before they become a problem. Stains can accumulate and become visible if you don't clean them as soon as possible.
10. Use Plastic Covers on Your Furniture
Plastic covers could be a good solution if you want to keep your office furniture safe from any possible damage. They are very cheap and easy to install.
Overall, workspace furniture plays a vital role in the success of your office. Make sure to clean them regularly and take care of it! By doing so, you'll be able to use this furniture for a long time and have a productive workspace.
FAQ
How Often Should I Clean My Office Furniture?
If you want to keep your workspace furniture looking new, make sure to clean it every week at least. This process will help prevent any respiratory infections due to low quality or dirty furniture.
What Are the Best Cleaning Supplies for My Work Desk?
We recommend you use a moist cloth with a little bit of soap or vinegar. Try using a rubber ducky because it can help you remove all of the stains without using a lot of water.
Can I Use Vinegar to Clean My Workspace Furniture?
Yes, you can use a little bit of vinegar if you want to. However, always make sure not to leave any stains behind and try wiping them away as soon as possible. If this process doesn't work, we recommend using a moist cloth with soap or water instead.
What Is the Best Way to Clean My Office Chair?
The best thing you can do is use a vacuum cleaner with a brush attachment to remove all of the dust. You can also try using a dry towel to clean the dirty areas. Don't forget to spot clean any stains immediately before they become a problem.
What Kind of Cleaning Supplies Should I Avoid?
We recommend that you avoid using any kinds of bleach or corrosive substances, as they could damage your furniture. In addition, some cleaning agents can leave a bad smell behind so we recommend you avoid them as well.
Last Thoughts
It sounds like a lot of work, but the benefits are worth it. By investing in quality furniture and taking care of them by regularly cleaning them, you'll be able to keep your business looking great for years to come.
And who knows? You may even find yourself with more time on your hands as well! If you need help getting started or know how often certain pieces should be cleaned, let us know.
We hope that you have found the information in this article helpful. If so, please feel free to share it with others on your social media pages. Also, be sure to leave us a comment below, letting us know what you think.
How Do We Clean Office Furniture?
When you choose to hire office cleaning services from Clean Group, you can expect the best quality cleaning and maintenance for your workplace furniture.
We will routinely clean, dust, mop or vacuum all your office furniture using the right products that are both safe and very effective. At Clean Group, we only use eco-friendly and non-toxic cleaning supplies, so you know our chemicals will not damage your valuable furniture.
In addition, we will take good care of your furniture, desks, couches, tables, etc., polish them regularly and can perform minor repairs as and when needed.
Our cleaners have good experience in the cleaning and care of sensitive furniture items and will consistently offer great results without fail.
Do You Need to Hire a Commercial Cleaning Company?
We can help! Clean Group is the best choice for your business. Our services are affordable, and we'll work with you to make sure our service meets your needs.
Plus, we have over 10 years of experience in the industry, so you know that when it comes to commercial cleaning, we do it right.
Let us take care of all your workspace office furniture cleaning needs so that you can focus on running your business instead of worrying about how dirty everything has gotten behind closed doors.
You won't find another company as experienced or reliable as ours, so let us clean up for good!
About the Author