This guide will show you exactly all you need to know about the 5 types of cleaning services by Clean Group. It's time for the first step.
"A clean place is a safe place". This saying is true in all sense. Cleaning is not something that should be procrastinated or postponed because it has to be done on a regular basis or it can get hard to clean the impending mess.
Cleaning is a very broad industry and includes different types of businesses. As most people are redundant to invest in this industry and some don't know how to be good at it, the cleaning industry, in fact, can turn into a rather profitable business.
Hiring cleaning professionals can be costly, but for people who want perfect results, it's their only solution. Whether you are an office owner or an owner of any commercial building, cleaning services can help you a great deal in keeping your establishment clean and tidy.
Commercial cleaning services can help you to clean and keep your space organized by using different cleaning equipment and eco-friendly products and above all, it saves your precious time.
When you hire the best commercial cleaners in Sydney, the expert cleaners will perform all the required janitorial work so you can focus on your important business operations without having to worry about the cleanliness of your space.
By knowing the different types of cleaning services, you can be better able to understand the kind of cleaning service that is best suited for your specific requirements and cleaning goals.
For instance, if you are an office that needs regular cleaning but without disturbing the work, you can hire an office cleaning company to perform the cleaning work after your office hours. Let's look at some types of cleaning services: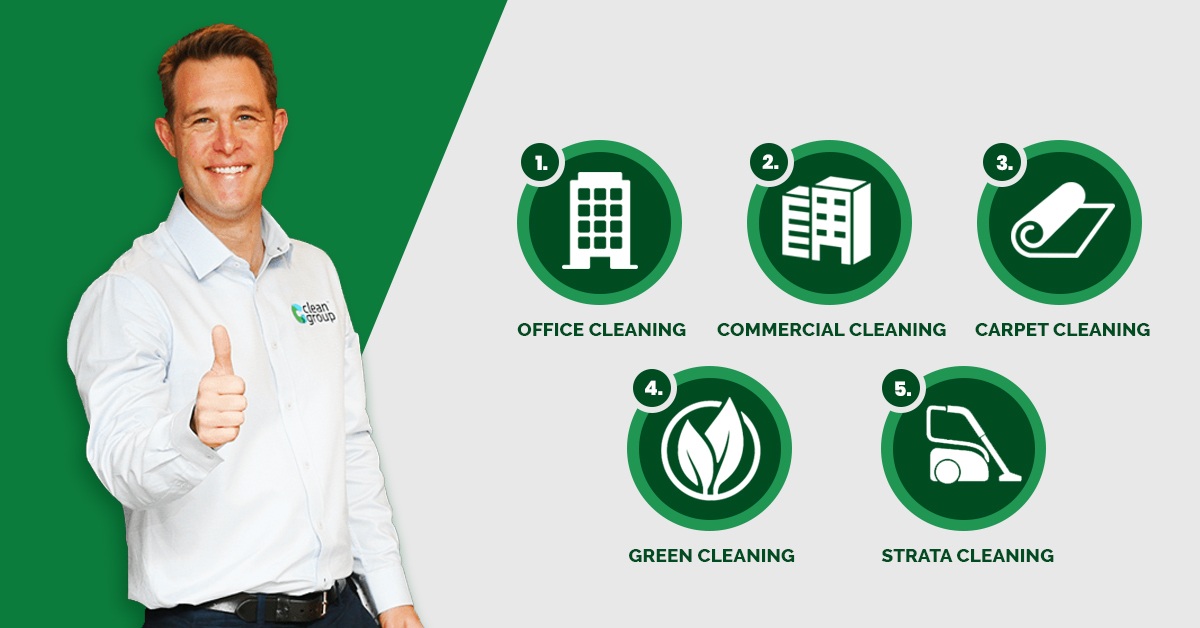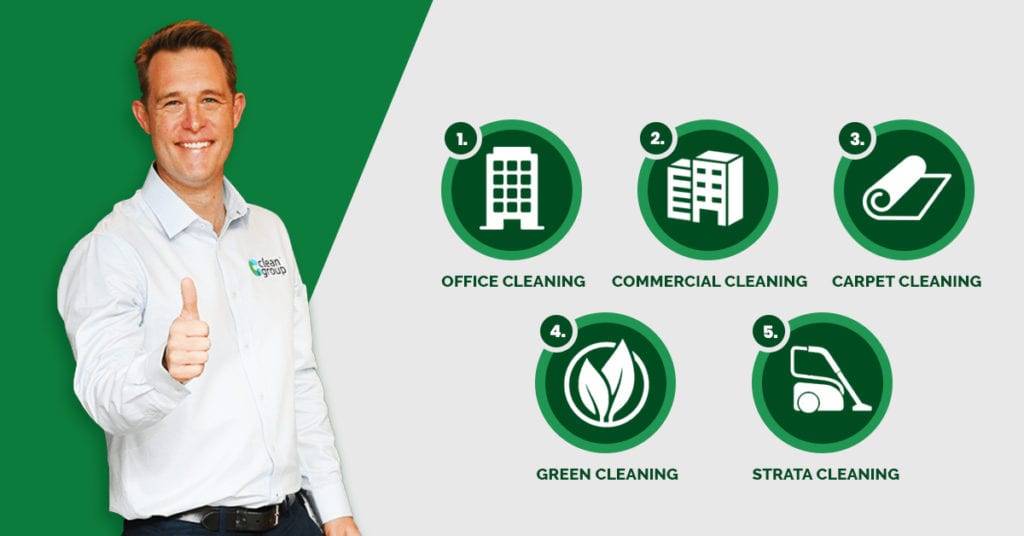 1. Office Cleaning
One of the most popular types of cleaning services is office cleaning. It falls under the category of commercial cleaning or janitorial cleaning services.
This type of cleaning service includes the general office cleaning work that every office space requires along with disinfecting and stain removal. In general, office cleaning includes cleaning and sanitizing of floor, desk, restrooms, cafeteria, equipment, lighting and fixtures, emptying trash cans, vacuuming and mopping.
Starting an office cleaning service doesn't require any big investment instead it needs minimum investment and can even be started from home; as the cleaning techniques are quite basic, one can easily hire cleaners to work for them.
2. Commercial Cleaning
Commercial cleaning is one of the most profitable branches in the cleaning industry. It includes cleaning office buildings and other commercial establishments. Hiring a commercial cleaner is relevant to business owners, especially those who do not have their own cleaning staff.
Commercial cleaners can offer flexible working hours. Most businesses and establishments prefer after working hours as it provides fewer distractions. 
The requirement for commercial cleaners includes vacuuming, dusting, and wiping. Cleaners are the ones who are in charge of cleaning toilets, kitchens, entry, meeting rooms, and office rooms. 
Cleaning tools and cleaning chemicals are usually part of the cleaning quote. Most businesses who hire commercial cleaners do not have to worry about ordering their cleaning equipment and cleaning tools because these are all packaged when they hired a professional cleaner.
3. Carpet Cleaning
There are many Sydney carpet cleaning services out there that specialize specifically in the cleaning of carpets only.
This cleaning service is beneficial for those establishments that have expensive carpets on their premises and need regular maintenance of it.
The carpets are cleaned with non-toxic chemicals and through different cleaning methods including hot water extraction, dry cleaning, encapsulation, bonnet cleaning, etc.
4. Green Cleaning
Green cleaning is a service that is offered by many cleaning companies in the market. It involves effective cleaning of a space by using eco-friendly products that are not harmful to the health or the environment.
Green cleaning is a holistic approach where cleaning is combined with green cleaning products, tools, equipment, methods, and training to reduce the effect of cleaning materials on the inhabitants and the environment.
This type of cleaning service can be hired by the commercial business owners or residential owners and when it comes to the profitability of this business along with being lucrative it is also an act of contributing to the eco-system.
5. Strata Cleaning
Strata cleaning – it is specifically structured for cleaning strata properties (i.e. making small repairs that add value to the property) and can be hired on a daily, weekly, fortnightly, monthly or quarterly basis.
This type of cleaning service includes vacuuming of common areas. mopping, removing cobwebs, mowing, weeding gardens, cleaning glass and windows, cleaning walkways & steps, removing graffiti, and much more.
Strata cleaning services are indeed lucrative as it entails such a wide range of services and can be hired by strata property owners or occupants.
Thus, when you know the main types of cleaning services, it gets easy to select the one that is required.
There are innumerable companies in the market which provide a wide range of services that falls under the category of the above-mentioned cleaning services.
About the Author