As a parent, I worry a lot, especially now that CoronaVirus may be around the area. I want to make sure that my child is safe no matter where she is. As a person who works in the cleaning industry, I understand the importance of our job in every school, childcare facilities, and different learning institutions. We need to be inclusive in the worldwide drive in fighting against CoronaVirus.
This article will tell you how, as a commercial cleaning company, are we able to do our part in providing a safe and healthy place for our children to learn and grow.
Basic School Cleaning Tools and Steps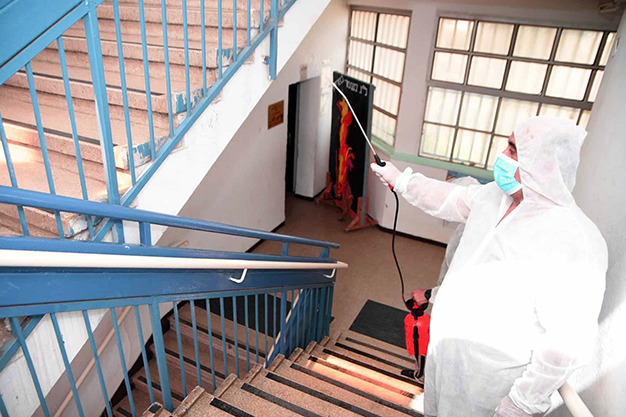 There are reported CoronaVirus in Australia, and we want to do our share in cleaning and to disinfect the best way we can to combat the unseen enemy as a responsible commercial cleaner. We will share with you our proven effective school cleaners approach.
To start with, here are the school cleaning tools you need:
6-Gallon Pre-Treat Bucket with Lid – we use this container to hold our microfiber products
6-Quart Pail – to measure our cleaning solution and saturate microfiber products
Adjustable Pole with a 16-inch frame and several 18-inch microfiber mops
Adjustable Pole with a Yellow Tip and 9-inch wall wash frame
Hand trowel and pads
Flexible microfiber high duster
6 Steps of School Cleaning Procedure
Let us get started with School Cleaning Procedure..
1. Pre-treat your cleaning products. Utilising the 6-quart measuring pail, measure out an appropriate amount of cleaning solution to properly saturate all your cleaning tools.
Take your cleaning solution and pour it over the top of your top mops. Move the bucket back and forth across the mops to get even consistency throughout the bucket.
Get the sealing lid and place it over the top of the bucket. Make sure that all four sides are securely locked. Flip the bucket upside down and let it sit for fifteen minutes so that all the mop heads are appropriately saturated.
2. Do your high dusting while you are waiting for cloths to be adequately saturated. Use the flexible microfiber duster to clean hard to reach areas and get around the surfaces.
3. The third step will be the cleaning of the chalkboards or dry raise boards. If you are using a different product to clean these surfaces, just take a dry trowel pad and use a trigger spray to saturate the pad. We will use the 9-inch wall wash frame and an adjustable pole with the yellow tip to clean these surfaces. Walk back and forth to reduce fatigue and to increase cleaning efficiency.
Other popular tools that are used to clean boards and other surfaces are the 9-inch hand trowel or the 18-inch frame with the adjustable pole.
4. Next to clean are the desktops. Using the same 9-inch hand trowel and 9-inch microfiber pad, you can clean all the touch surfaces of the desks quickly and easily. Move the hand trowel across the desk over and back to create an efficient, easy way to clean the surface. Use the bevelled edge of the trowel to remove any stuck-on debris.
Depending on the size of the classroom and the soil load, you want to make sure to change your pads regularly. You can also use a 9-inch frame with adjustable pole and yellow tip or the 16-inch frame with an adjustable pole and yellow tip.
Use the 9-inch trowel to clean or microfiber pads to clean any countertops, cupboards, and flat surfaces.
5. In washing the floor, we can use the 16-inch frame with an adjustable pole with the blue tip and an 18-inch long loop microfiber mop which can quickly dust mop and clean the floor in a single pass. Draw a line down the middle of the floor and use a figure S type of motion. Move the mop back and forth across the stained surface.
6. When you are finished cleaning the floor, there is a simple and easy way to remove the mop without having to touch it. With the frame on the upper right position, push the grey button. This will collapse the frame in half and allow you to easily put the soiled mop into the grey soil laundry bucket.
Effective Cleaning and Disinfecting of Schools to Help Fight CoronaVirus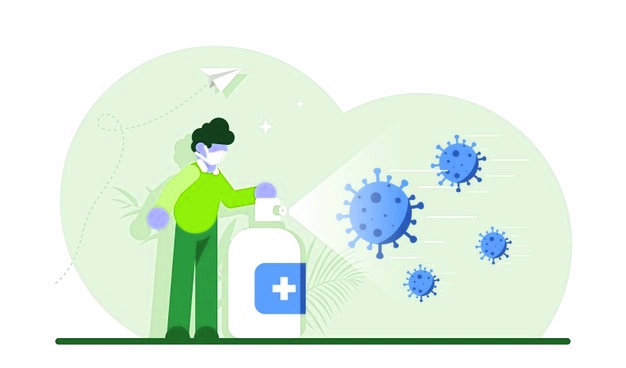 Cleaning and disinfecting are part of a broad approach in preventing the spread of germs, bacteria, and viruses in a school set-up. Too bad that CoronaVirus does not have vaccines yet.
People are left with no choice but to treat the symptoms rather than completely eradicating the virus. Professional cleaners are responsible for keeping the cleanliness and sanitation.
Everyone is encouraged to cover their mouth and nose when sneezing and coughing. Hand hygiene will also help us a great deal in this drive. Here are tips on how to avoid the spread of CoronaVirus:
Be familiar with cleaning, disinfecting, and sanitising
Again, as you have read previously, cleaning will remove germs, dust, dirt, and other impurities from a surface. Cleaning involves the use of soap and water to eradicate germs physically. Cleaning does not kill bacteria, you are only decreasing their numbers and the risk of spreading the infection.
Disinfecting Cleaners, on the other hand, kills germs. Disinfecting involves the use of a particular chemical to kill bacteria. Disinfecting does not mean cleaning. It only goes to show that disinfecting must be done after cleaning.
Sanitising decreases the number of germs to a safe level. Like, disinfecting, to achieve the best result of sanitising, the surface has to be clean.
Clean and disinfect high touchpoints
You must follow the school's routine procedure in cleaning and disinfecting. Daily sanitising of objects and surfaces that are often touched, such as door handles, desks, counters, faucet, phones, and toys has to be observed. The standard procedure often calls for daily disinfection of specific areas such as toilets and kitchen.
When faced with body fluids, waste, or blood, always wear gloves before cleaning. This is for your own protection to avoid coming into contact with the fluid. Remove the waste, clean, and disinfect the surface.
Routine Cleaning and Disinfecting
It is vital to match your cleaning and disinfecting activities to the types of germs and viruses you want to remove or kill. Most studies have shown that CoronaVirus can live and potentially infect a person within 14 days after being in contact with the virus. Therefore, it is not necessary to close schools to clean and disinfect every surface in the building to slow the spread of the virus.
Viruses are relatively fragile. Standard cleaning and disinfecting practices are enough to eradicate them. Special cleaning and disinfecting methods including wiping of ceiling and walls, use of air deodorisers, and fumigation are not recommended. These can irritate eyes, nose, throat, and skin. It can also be the cause of asthma and has other serious side effects.
Correctly clean and disinfect
Always follow label directions on cleaning products and disinfectants. Wash surfaces with a general household cleaner to remove germs. Rinse with water, and comply with a registered disinfectant.
If a surface is not visibly dirty, you may clean it with a cleaning solution that both cleans and disinfects. Again, we suggest that you read the label directions because other cleaning solutions may require separate procedures. Disinfectant requires typically to sit on the surface to achieve an optimum result.
You can also use disinfectant wipes to electronics like keyboards and phones. Label directions may tell you to use more than just one wipe to keep the surface wet for a certain amount of time. Make sure that the items you are disinfecting can withstand the liquid being used for cleaning and disinfecting.
Wash eating utensils regularly. Eating utensils and dishes used by a sick person may not be washed separately, but they should not be shared unless they have been cleaned thoroughly. Follow hand hygiene after you handle soiled dishes and dirty laundry.
Use cleaning, sanitising, and disinfecting products safely
Paying close attention to hazards is a must. Always use protective gloves and goggles in handling cleaning chemicals. Avoid mixing cleaners and disinfectants unless you are sure that you read the label, and it is safe for you to do so. Combining chemicals can create a chemical reaction that can be a hazard for you and to others.
Proper Waste Handling
Follow the school's procedure for handling trash and waste. Place a no-touch basket where they are accessible. Throw disposable items used to clean surfaces and objects in the trash immediately. Do not touch used tissues and other waste when emptying the bins. Follow hand hygiene after collecting waste.
Keeping clean school makes everyone happy is a critical way to help keep your students, staff, and building health. It helps improve indoor environmental quality, reduce the spread of infectious illness, and reduce asthma and allergy triggers.
Teachers, nurses, bus drivers, and cleaners can help make sure their school is healthy by supporting a comprehensive cleaning program including an infection control plan and ongoing cleaning schedule for the entire school environment as well as sanitising and targeted disinfection when and where needed and products and equipment that protect human and environmental health.
Let us know your stand about this global issue against CoronaVirus. Are you with us in keeping the school of our children safe and healthy? Drop us a comment below and let us know your thoughts on this.
What are your best practices? Let us start a conversation that will be very beneficial not only to business owners but also to the general public.
If you are looking for school cleaning services in Melbourne then you can request a FREE onsite quote.
About the Author