Granite, marble, quartz, and Caesarstone, are a few of the most known materials that are used when making stone benchtops. There are, of course, budget-friendly alternatives; however, these are expensive stones and installs for the most part.
Given the costs of such fixtures, it makes sense that you want to do everything you can to ensure they are kept in excellent condition. This means making sure they are cleaned with suitable materials, as the wrong materials could damage the stone's aesthetics.
Do's and Don'ts of Cleaning Stone Benchtops
When it comes to commercial cleaning stone benchtops, there are a few do's and don'ts to keep in mind that is going to help preserve and maintain your benchtops. 
Do's of Cleaning Stone Benchtops
Wipe it up immediately, no matter what it is. Spills or anything that could stain the counter should be wiped up as soon as you see it.
Read the cleaning products fine print, as some products are not meant for stone benchtops, while others have to be used under certain conditions. Read the instructions and test it in a small area where it isn't noticeable if there is a counter-reaction.
Use the right equipment to prevent any damage while cleaning the stone. There are bristles and porous cleaning scrubs that can do more harm to the stone benchtops than help clean them; therefore, it is best to use a cleaning cloth or plastic that won't scratch the surface.
Soap and water are sometimes the best remedies. Before you go and buy cleaning solutions to fix stains or spills on your stone benchtop, consider using a dishcloth soaked in warm water mixed with a few drops of dish soap. Wiping the surface area with warm water can help clean the countertop without any trouble.
Don'ts of Cleaning Stone Benchtops
Walk away or ignore a spill, as the liquid or material could stain or damage the surface. Certain liquids are known to stain; therefore, ignoring a spill or even residue of the liquid could damage the benchtop.
Use chemicals not meant for stone benchtops. Read the label and see whether or not the cleaning material you have is suitable for stone or not because some substances, when applied to stone, could lead to corrosion or peeling of the coat on the stone.
Use hard or rough materials to clean as they can scratch or damage the stone.
Place certain foods or items directly on the surface; this includes beetroot, berries, and oils. Beetroot and berries can stain the stone, while certain oils can damage it below the surface depending on whether the stone is porous or not.
If you encounter a situation where you have stained, or you feel you may damage the stone, hiring professional cleaners to clean the stone could be a great route to take.
These are just a few dos and don'ts of cleaning stone benchtops. Hiring professionals such as the Clean Group leaves minimal chances of a mistake or accidentally damaging your stone benchtop.
How to Clean Stone Benchtops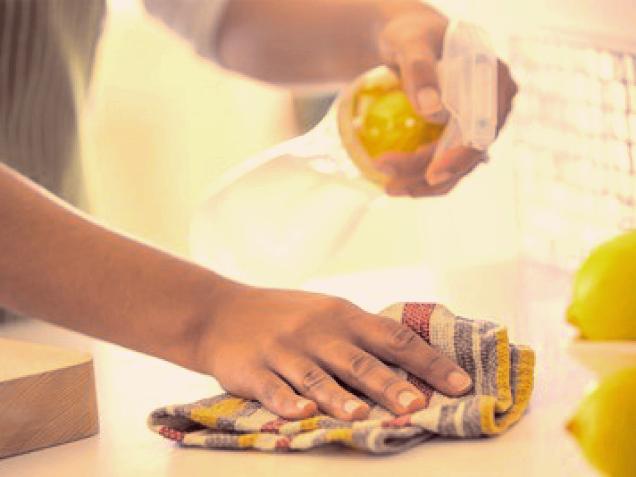 Using a rag or dishcloth soaked with warm soapy water is the safest cleaning solution you can use. Most dish soaps do not have the same level or amount of chemicals that countertop or benchtop cleaners use; being mixed with water helps dilute the chemical strength.
Rags and dishcloths are excellent materials to pick when wiping a stone benchtop as they are soft, and you can rest assured you won't be scratching your stone.
Maintaining Stone Benchtops from Getting Ruined or Damaged
It is natural for our belongings to have wear and tear; however, some things can be done to lengthen the life of your benchtops.
Many of the things that can be done when maintaining stone benchtops are listed in the "do" section. When it comes to ensuring the aesthetics of the benchtop, cleaning and avoiding direct contact is the best way of avoiding any damages.
It also helps to know what foods or substances could leave a residual stain or mark because, in this instance, you can put down a cutting board or cloth to avoid any direct contact.
Unless you have owned a stone benchtop before or have had the unfortunate pleasure of ruining one, sometimes going with a professional for guidance and maintenance is the best solution. They know exactly what works and doesn't work when it comes to stone benchtops.
Cleaning Solutions with the Clean Group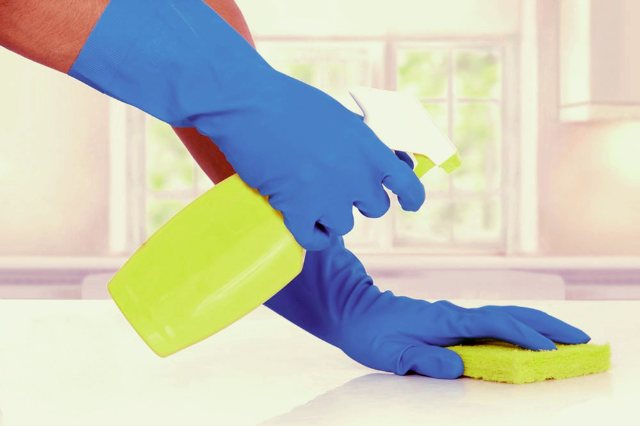 Hiring a professional cleaner is one way of ensuring your stone benchtops don't get damaged, but more importantly, are correctly and professionally maintained. Professional cleaners have the training and understanding of items such as stone benchtops and more.
Servicing in and around the Sydney area, the Clean Group has been ensuring businesses and homes have the best service when it comes to cleanliness.
Regarded as a leading professional cleaning company in the area, the Clean Group offers affordable services with the use of TGA-approved cleaning supplies and chemicals.
The Clean Group offers over 20 years of commercial cleaning and disinfection experience. Providing their clients with the best customer experience and service, they understand the importance of having a proper and thorough deep clean.
They also understand the needs of their clients' needs, which is why they can provide consultation and recommendations for any of their services.
Why Hire a Professional Cleaning Company for Your Stone Benchtops?
Regardless of where and when your stone benchtops were installed or purchased, ensuring they last is essential is where a professional cleaner comes into play.
They have the experience to know what cleaning products to use, as well, they can also provide helpful guidance on how to maintain your stone benchtop.
Stone benchtops are unlike the standard laminate or wood counter; each stone is unique; therefore, the best way to ensure you have the proper cleaning and maintenance routine down pat is to have someone start and guide you.
Hiring a professional cleaning company not only is going to prolongs the life of your stone benchtop but also helps ensure the highest levels of cleanliness and sanitization.
About the Author