Showers and bathtubs deserve to be appropriately cleaned because that is where we clean ourselves after a long day. The reason for having a clean shower is because you can fully appreciate it once you've finished. Taking a shower in a cleaning space is the best feeling in the world, and you deserve to have that experience as well.
This post is going to break down how to get your shower in sparkling condition, so you can enjoy it the next time you clean yourself.
Materials
These are the materials you are going to need when cleaning your shower:
Hydrogen peroxide
Oxygenated powder
A toothbrush
Microfiber cloths
Washing soda
Water
Dish soap
Drain cleaner
Drain snake
Get Rid of the Mould & Mildew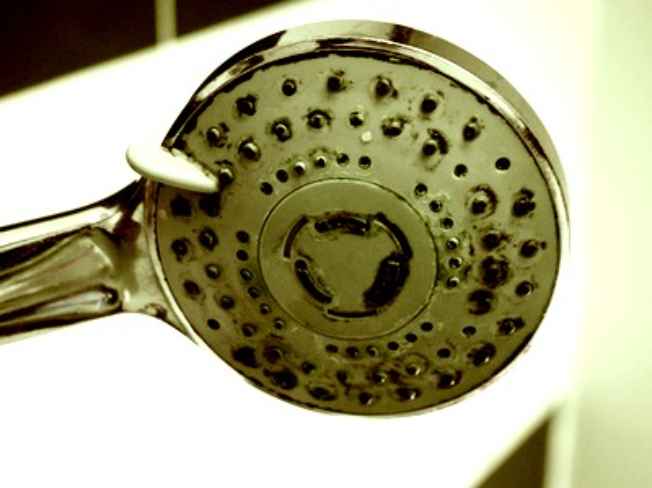 Mould and mildew can appear in any bathroom, but it can be challenging to get rid of once they appear. That is why it is crucial to tackle the areas that could grow these bacteria.
Many people use chlorine-based bleach but a better alternative is hydrogen peroxide and oxygenated powder. These two products combined are better for you and the environment.
What you want to do is combine the two to form a paste. After this paste is made, add it to the mould and mildew areas with a toothbrush. Allow the paste to sit for a few minutes before rinsing it away and wiping it with a cloth. After this, you should see that the mould and mildew are gone.
Clean Your Grout & Tiled Wall
To clean your grout and tiled walls, mix two parts of washing soda and one part of hydrogen peroxide. This mixture can clean and brighten your affected areas in the shower.
Grab a toothbrush and apply this mixture to the grout lines. After letting it sit for a few minutes, use the toothbrush to rinse it away with some water. This is going to brighten any white grout that is in your shower.
When it comes to the tiled walls, you do not need to do anything extensive. All you are going to need is a cloth with some diluted white vinegar on it. Use this cloth to wipe away any watermarks or stains on your tiled walls. Afterward, buff them out with a dry cloth, and you are now good to go.
However, some tiled walls are made of marble or other porous stones, so the previous method is not going to work for you in this case. Instead, put some plain water on the cloth and buff out any dried watermarks. This method is going to avoid any damage to your beautiful tiles.
Take Out Stains in the Tub
Porcelain-Enamelled Steel Tubs
The best method to use when you have a porcelain-enamelled tub is to rinse and dry the tub after every use. Also, when wiping away any dirt, it is recommended to use a microfiber cloth and dish soap. This is because the dish soap is non-abrasive and will not ruin your tub while cleaning.
Fibreglass Tubs
You are going to want to use a gentle cleanser when it comes to cleaning your fibreglass tub. Make a paste with soap, baking soda, and water. Apply it to the areas you want to clean and wipe it away with a microfiber cloth and some water. This is going to leave your fibreglass tub looking fresh and brand new.
Acrylic Tubs
Acrylic tubs are great because they are hard to stain and easy to maintain. However, if you need to wash it, use some warm water and dish soap with your microfiber cloth. This way, you do not scratch your tub. Remember to rinse the tub thoroughly once cleaned.
Don't Forget Your Drain
Drains are usually forgotten in tubs and showers because no one wants to go near any hair build-up. However, it is crucial you clean this area as well; otherwise, it is going to stink.
Grab your drain cleaner and apply it to the edges of the drain with a toothbrush. Afterwards, remove the cap and clean it underneath with the toothbrush. Be prepared to grab any hair that comes with the cap.
Also, do not forget the drain itself. If you have a drain snake, use it to take out any hair clogging up your drain. A drain snake can be purchased at any home hardware store.
Clean Your Showerhead
Cleaning your showerhead can make a big difference when it comes to your shower experience. There can be build-up found within your showerhead, so regularly spraying some white vinegar on it can help with keeping the build-up at bay. If you want to do a deep clean, then take your shower head off and soak it in a mixture of half white vinegar and half water.
Let the showerhead sit for one hour before taking it out and wiping it clean. Afterwards, allow the water to run through the spout so that all the vinegar comes out. Remember to do this step, because you do not want to shower with water that has some white vinegar in it.
Your Shower Curtain & Glass Door Need to Be Cleaned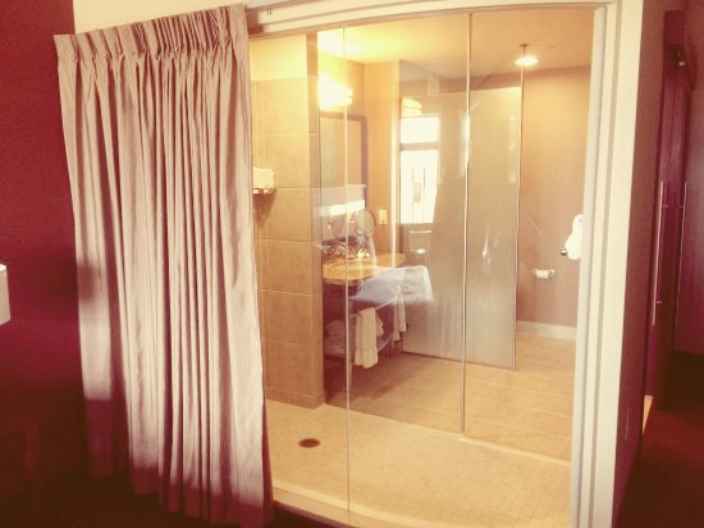 The shower curtain is often overlooked, so take time out to clean this as well. Remove the curtain and plastic liner from the rod. If you have the manufacturer's guide, follow this to clean any dust or particles off it. Otherwise, lay it flat outside and spray a half-white vinegar and half water mixture.
After letting it sit for a couple of minutes, rinse it with some water, and you're good to go! If you have a glass door, then just wiping it dry after taking a shower is a great way to maintain it. Otherwise, simple water and white vinegar spray is a great way to clean off any dry watermarks with your microfiber cloth.
Conclusion
Look after your shower by cleaning it regularly. Also, give it a deep clean occasionally. This is important because we spend a lot of time in our showers cleaning ourselves. You do not want to shower in a place that is not clean because then, it defeats the purpose of your shower.
With these easy steps, any shower can look clean and sparkling before using it.
About the Author