Our clients include …







Introducing the Cleaning Company Used by Some of Australia's Most Quality-Focused Companies
Commercial Cleaning South Morang

Office Cleaning South Morang - Clean Group South Morang

Clean Group South Morang is locally owned and operated as commercial cleaning in Melbourne region. We have years of experience in facility and operations management. Commercial Cleaning South Morang company takes advantage of this experience and acquired knowledge to attain maximum level of efficiency and provide a kind of office cleaning service that others can't rival.

The cleaning industry doesn't fall short of big cleaning corporations that offer overly priced services. At the same time, it also has its own fair share of startups that lack experience, knowledge, and equipment to fulfil the needs of its customers.

This is why we've made it our goal to combine keen attention to details (which small cleaning companies offer) and advanced tools and equipment and extensive knowledge (which only the big corporations can provide) without ruining cost structure that helps you save more.

We aim to be the leader in the commercial cleaning industry in the eyes of our clients, employees, and competitors by providing consistently outstanding results at market leading rates. We provide a non-obligatory site inspection, free consultation and accurate quote for commercial cleaning and office cleaning South Morang services you require.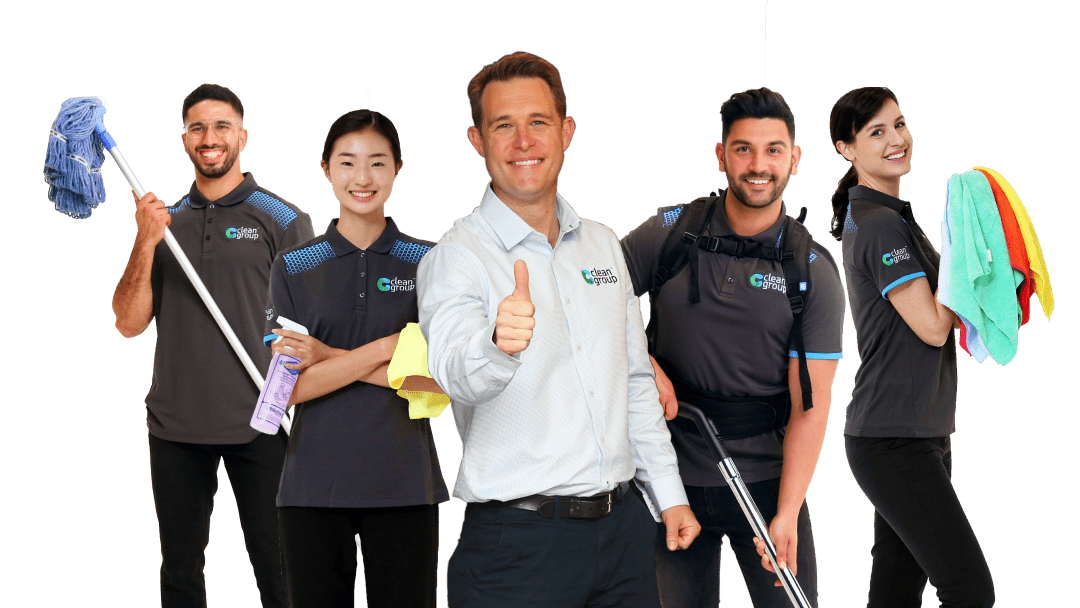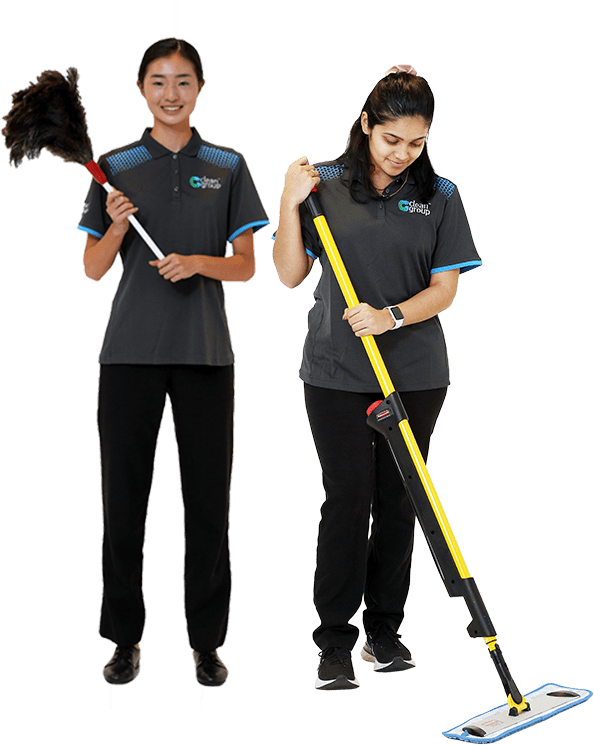 Janitorial Services
Janitorial services are more than simply mopping the floor. It should include maintenance aspects which are compliant and sustainable. Clean Group South Morang's janitorial service includes cleaning of restrooms, floors, dusting, picking up garbage and general cleanup. We also provide a la carte services for special cases.
Carpet Cleaning
Not all cleaning providers receive an adequate amount of training to prepare them for the real work. In some companies, the cleaning staff load their cleaning machines with incorrect substances that result in a sticky, soapy residue that rapidly re-soils. Meanwhile, other companies overly utilise the hot water extraction method that, which oxidises carpeting and break down its fibres.
When it comes to carpet cleaning, it is imperative that your carpet care provider utilises procedures that will preserve the looks of your carpet instead of causing its deterioration.
Hot-water Extraction
Hot-water extraction, also known as steam cleaning, is a common approach to carpet cleaning. This involves pre-spraying the carpet with carpet cleaning substances. Boiled water will then be sprayed onto the carpet via high-pressure jets in a wet vacuum wand. It removes dirt and odour and kills germs. After the process, it is important that no moisture is left on the carpet as it can lead to the build-up of moulds.
This method used by Clean Group south morang carpet cleaning is effective as it is environmentally-friendly. It is an efficient way of eliminating dust mites and other organisms that may be living in the carpets. However, it requires a drying period, so it must be scheduled during off hours. More importantly, it must not be overdone to avoid the deterioration of the carpet's appearance.
Get a Free Quote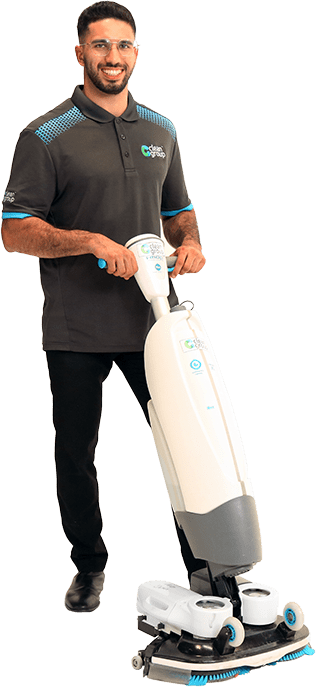 Low-moisture Encapsulation
Low-moisture encapsulation is a carpet cleaning method that removes stains permanently. It can be done monthly and is gentle on your carpets. Because no water is used in the process, the carpets could be walked on soon after cleaning.
In this carpet cleaning method, a special solution is used, which crystalises and traps soil allowing a much simpler way of removing dirt. The machine moves across the carpet, its brushes raising the carpet fibres. This allows the cleaning substance to reach each fibre and raise the stains.
The use of this method improves the look of your carpet. It also helps prolong its life and minimise waiting time associated with steam cleaning.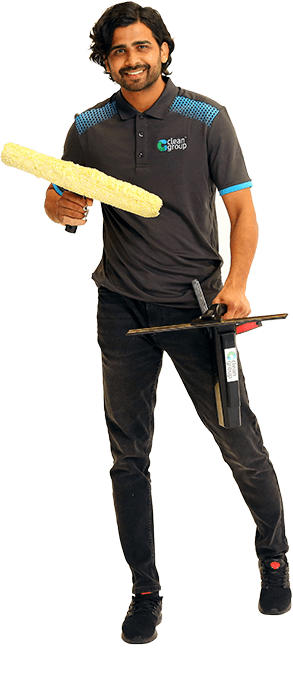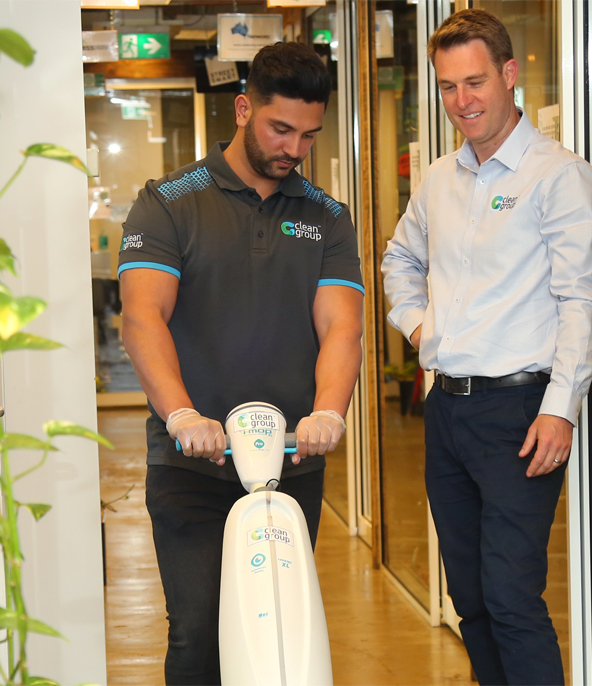 Frequently Asked Questions
---
Clean Group South Morang offers a wide selection of cleaning services you can choose from. Starting with routine cleaning, carpet cleaning, internal-external window cleaning, office cleaning, gym cleaning, childcare cleaning, medical centre cleaning, school cleaning and the list goes on. Just check our website to know more.
Clean Group South Morang cleaners are all professional, reliable and well trained. We only employ full-time cleaners. This ensures that the cleaners are committed to high cleaning standards.
The cost will depend on how much time, how much material and what type of equipment needed for a cleaner to perform the cleaning that is required for your business. Our friendly sales managers can do a free onsite visit to determine the best price and cleaning program for your premises. Call us now on 03 7019 7512
Absolutely! We are fully insured. Certificate of our insurances will be mailed to you with our quotation so you can have peace of mind.