Our clients include …







Introducing the Cleaning Company Used by Some of Australia's Most Quality-Focused Companies
Commercial Cleaning Mulgrave

Office Cleaning Mulgrave - Clean Group Mulgrave

Clean Group Mulgrave is here to take over your office cleaning Mulgrave needs. This has been our goal for over 20 years in the business. We possess a high level of experience to provide you with the right cleaning solutions you need.

Once you reach out to us, our customer care staff will organise everything for you. They'll provide you with the right cleaning plans, as well as dedicated and experienced cleaners. Our management team will also monitor the progress and quality of our own service. This is because we want you to be totally free of any office cleaning obligations.

This is one reason Melbourne commercial cleaners their position as the number one cleaning company in the country. We believe in providing our customers with rewarding and flexible services.

As the leaders in the commercial cleaning services industry, we want to ensure our commercial cleaners receive adequate training and encouragement. We also make sure to give with rightful remuneration to keep them motivated in getting the job done right. We provide a non-obligatory site inspection, free consultation and accurate quote for commercial cleaning or office cleaning Mulgrave services you require.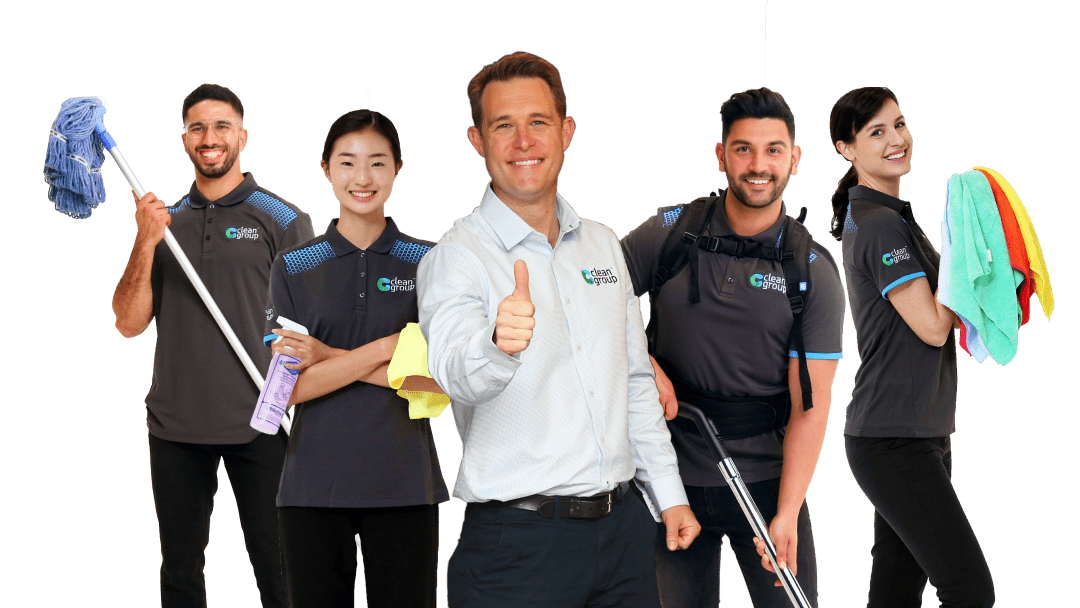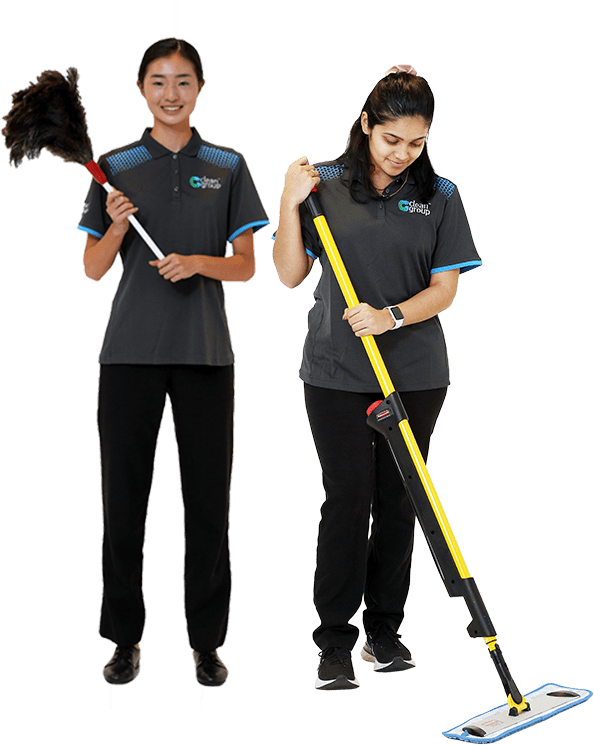 Invest in Commercial and Office Cleaning
Many business owners think hiring commercial cleaners in Mulgrave is an added expenditure. But the truth is, it's not. In fact, it's an investment you should consider having if you are a business owner yourself.
If you think about it, different kinds of people come into your office on a daily basis. These may be your employees, clients, business partners, and yourself. When they come into your workplace and it's unruly, disorganised and messy, what impression will they have of you and your business?
We at Clean Group Mulgrave cares about even the tiny details that will affect people's impression of your company. We are well aware of the impact a simple impression has on a business. When clients think negatively of you, you're more likely to lose their trust and partnership. Conversely, people will trust you and your brand more when you have a pleasant and professional business image.
When you choose us to be your commercial cleaning service provider in Mulgrave, we promise to:
Deliver a prompt service
Our staff will always be prompt in responding to issues that may arise. We guarantee all concerns will be addressed and nothing will be left out.
Bring expertise into your workplace
We guarantee the safety of your property, assets, as well as your employees. We'll maintain the upkeep your workplace while observing the highest standards for health and safety.
Stay committed to providing outstanding results
With us, you won't have to worry about the cleaning quality. Our staff are highly trained and experienced to deliver office cleaning services in Mulgrave this trade. We also have quality assurance measures in place that will ensure our staff provided the highest cleaning quality.
Get a Free Quote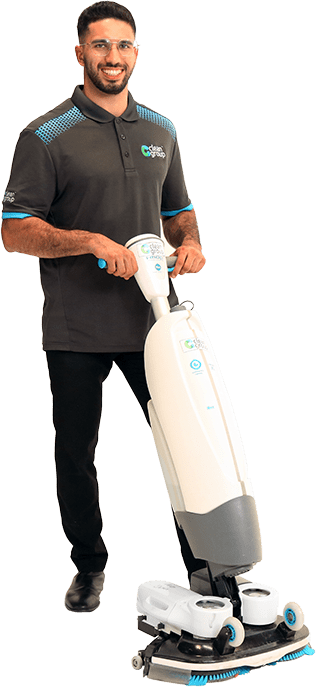 Why Choose Us?
For more than 20 years, Clean Group office cleaning Mulgrave has been the leading professional cleaning service provider in Melbourne. We've been helping industrial and commercial properties in ensuring their business premise consistently meet safety standards and certification requirements.
Our management takes several steps to ensure this is always the case. Firstly, they never miss an inspection. They conduct routine inspections to ensure that our staff are always delivering impeccable results. These inspections are also documented and submitted to the person-in-charge.
Secondly, we offer flexible, custom-made office cleaning services in Mulgrave. We want to have the ability to address your cleaning concerns quite effectively. General cleaning contracts won't be able to help us do it, and so we offer bespoke cleaning solutions that can be tailored to suit your specific needs.
Most importantly, we are dedicated to what we do. Our staff are trained to never settle for mediocrity when it comes to commercial cleaning. They always strive to provide a thorough clean to all business facilities they handle. And they'll never stop until our clients are completely satisfied with their work.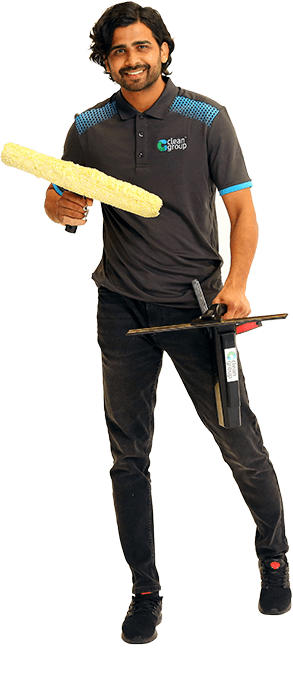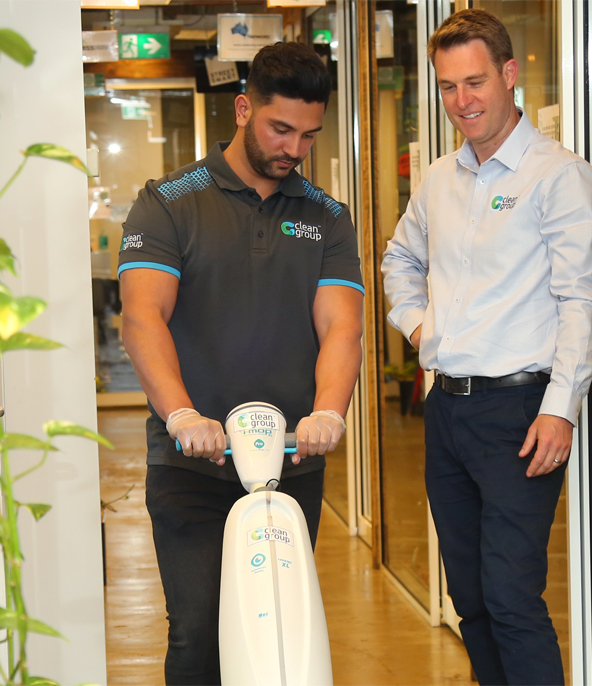 Frequently Asked Questions
---
Clean Group Mulgrave offers a wide selection of cleaning services you can choose from. Starting with routine cleaning, carpet cleaning, internal-external window cleaning, office cleaning, gym cleaning, childcare cleaning, medical centre cleaning, school cleaning and the list goes on. Just check our website to know more.
Clean Group Mulgrave cleaners are all professional, reliable and well trained. We only employ full-time cleaners. This ensures that the cleaners are committed to high cleaning standards.
The cost will depend on how much time, how much material and what type of equipment needed for a cleaner to perform the cleaning that is required for your business. Our friendly sales managers can do a free onsite visit to determine the best price and cleaning program for your premises. Call us now on 03 8578 4635
Absolutely! We are fully insured. Certificate of our insurances will be mailed to you with our quotation so you can have peace of mind.