Our clients include …







Introducing the Cleaning Company Used by Some of Australia's Most Quality-Focused Companies
Commercial Cleaning Heidelberg

Office Cleaning Heidelberg - Clean Group Heidelberg

Clean Group Heidelberg is the leading commercial cleaning company in Heidelberg. We specialize in office cleaning, commercial cleaning, and medical cleaning, among others. The staffs we employ are the best and the most experienced in the city and they deliver cleaning services to a wide assortment of businesses.

Our commercial cleaning company in Melbourne offers services at affordable rates. We calculate them as per square foot or with a flat fee for efficient quotes. All our cleaning costs also include detailed clean rotations and routine site inspections to ensure your peace of mind.

In the cleaning industry that we are in, we often hear clients complaining about the diminishing level of support they get overtime from cleaning companies. The quality of cleaning services starts out excellent, but gradually decreases with the cleaning crew just emptying the trash, vacuuming floors and placing out toilet tissue, instead of providing the hours and services the client had been guaranteed.

But we at Clean Group Heidelberg provide a full promise value. We guarantee you'll receive all the cleaning hours you're promised. Our rigid time monitoring system help guarantee building managers and owners to get the hours and service level they pay for.

Call us at 03-7019-7506 and we'll provide a custom cleaning proposal for you at once. When we complete the initial walk-through of your place within 48 hours, we'll offer a customized Melbourne commercial cleaning plan that will address all your needs. We provide a non-obligatory site inspection, free consultation and accurate quote for commercial cleaning and office cleaning Services in Heidelberg you require.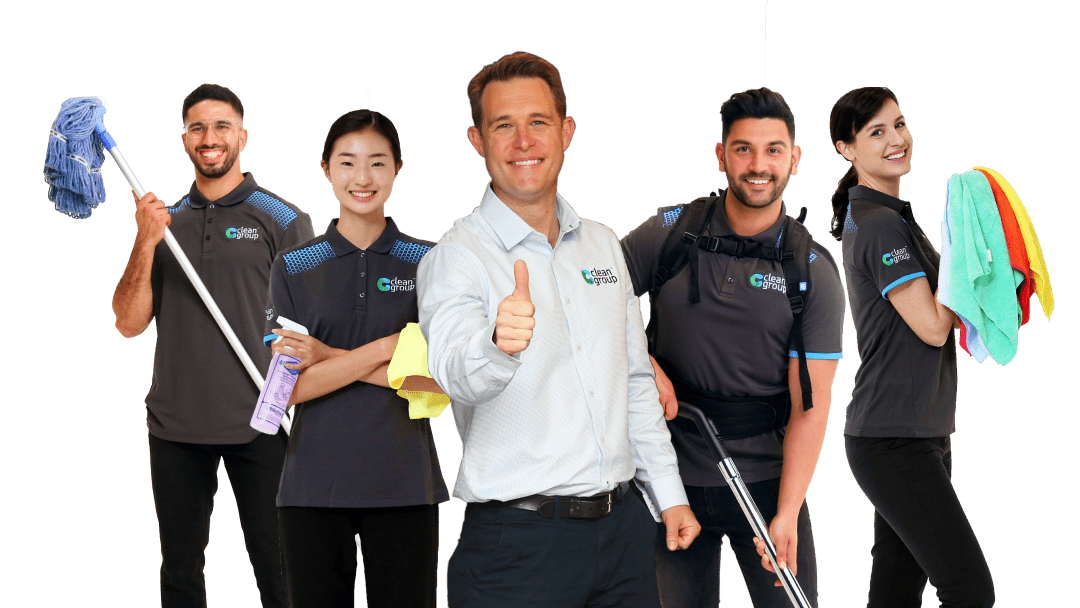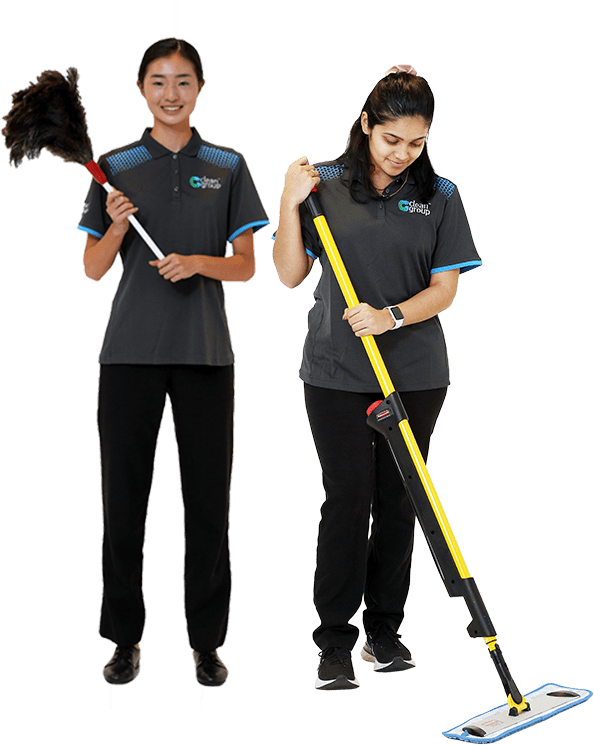 What to Look for in Commercial Cleaning Companies
There's a whole lot more in commercial and office cleaning services than simple dusting and occasional mopping. It requires paying attention to every minute detail, which includes hard-to-reach locations and corners.
Businesses receive a good deal of traffic during the course of a working day. This causes dirt to accumulate within the workplace and make it more unclean. The office will then require regular cleaning in order to maintain its appealing looks. And you will need professional office cleaners to get this done.
When choosing an office cleaning company to work with, it's necessary to pick one that's reliable and honest. It should have the best strategies to maintain the upkeep of your workplace in a safe manner. The people that make up the cleaning company should also have the dedication to provide trustworthy services and consistent cleaning results.
Moreover, the commercial cleaning company that you choose should have the ability to fulfil your cleaning needs. They should be ready to offer personalised cleaning solutions to meet the most critical parts of your requirements. That personalised solution includes accommodating your desired cleaning schedule.
Finally, safety should never be overlooked. Your chosen office cleaning company must be able to strictly comply with safety guidelines within your workplace. The staff they deploy to your location must also have adequate knowledge to perform cleaning functions in different types of business establishments such as dental and medical facilities, offices spaces, schools and a lot more.
Get a Free Quote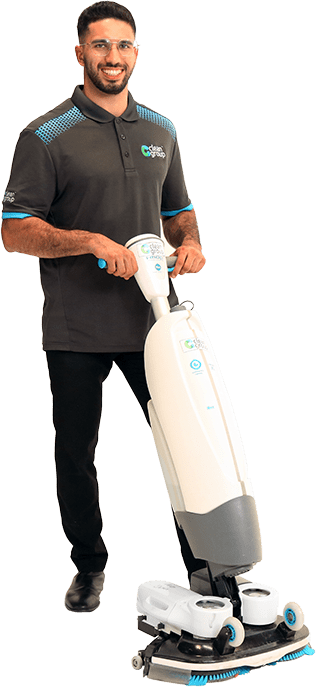 Clean Group's Medical Cleaning
Cleaning medical facilities such as clinics and laboratories usually require more meticulous and delicate cleaning process. They often require disinfection and sanitation processes that could keep the facility clean, safe and healthy for patients and health administrators alike.
With Clean Group Heidelberg, caregivers, doctors and dentists no longer need to worry about finding the cleaning company that can provide these services because we specialise in it. With several years of experience, our team of professional cleaners are proficient at carrying out proper sanitation of evaluation and treatment rooms, reception areas, health centres and much more.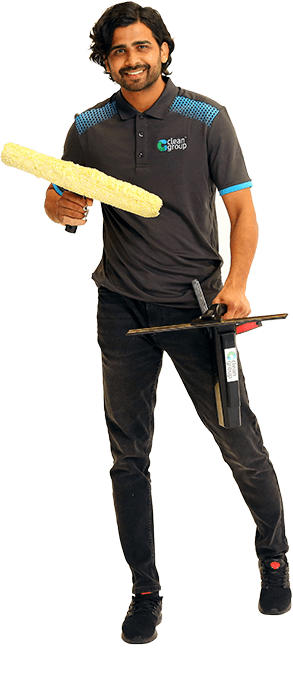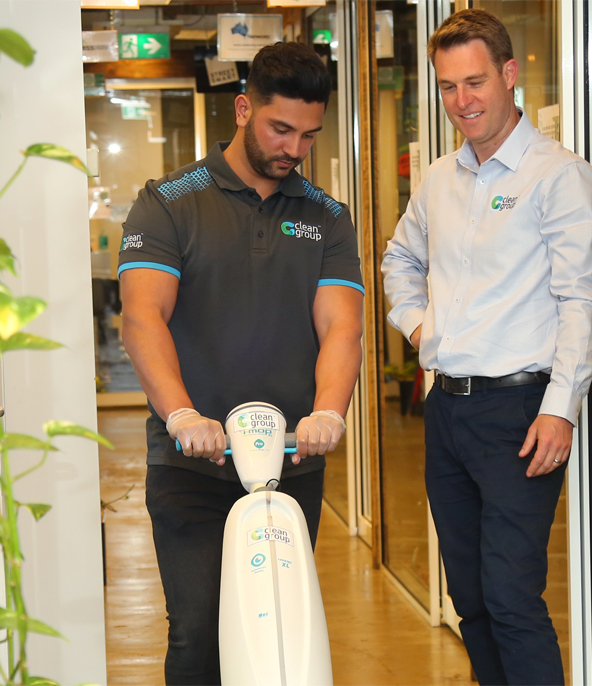 Frequently Asked Questions
---
Clean Group Heidelberg offers a wide selection of cleaning services you can choose from. Starting with routine cleaning, carpet cleaning, internal-external window cleaning, office cleaning, gym cleaning, childcare cleaning, medical centre cleaning, school cleaning and the list goes on. Just check our website to know more.
Clean Group Heidelberg cleaners are all professional, reliable and well trained. We only employ full-time cleaners. This ensures that the cleaners are committed to high cleaning standards.
The cost will depend on how much time, how much material and what type of equipment needed for a cleaner to perform the cleaning that is required for your business. Our friendly sales managers can do a free onsite visit to determine the best price and cleaning program for your premises. Call us now on 03 7019 7506
Absolutely! We are fully insured. Certificate of our insurances will be mailed to you with our quotation so you can have peace of mind.