Our clients include …







Introducing the Cleaning Company Used by Some of Australia's Most Quality-Focused Companies
Commercial Cleaning Collingwood

Office Cleaning Collingwood - Clean Group Collingwood

Maintaining the appearance of your workplace is imperative if you want to keep attracting clients to your business. Welcoming them to a clean and presentable office exhibits your abilities and skills as a leader. As a result, they will trust you and your business more. When it comes to office cleaning in Australia, you should only trust a reliable company and can offer the cleaning services you need. And Clean Group Collingwood can do just that. We offer a wide variety of office cleaning solutions and work flexible hours to accommodate your schedule. Meaning, our staff can deliver cleaning services when your workers are away.

If you're in need of pressure washing, we can do it provide to you. It is a popular commercial cleaning method that is ideal for building exteriors that have lost its original shine as a result of the passing of time. This method is effective in removing hard and loose stains on building facades. The problem is, pressure cleaning isn't easy to perform and requires a great deal of experience.

If your office building exterior needs high-pressure washing, you can entirely rely on the Clean Group Collingwood Commercial Cleaning Services to do the job for you. We have staff who are trained and certified to perform the job, together with other office cleaning services.

Call us today and request a free quote. We provide a non-obligatory site inspection, free consultation, and accurate quote for commercial cleaners Melbourne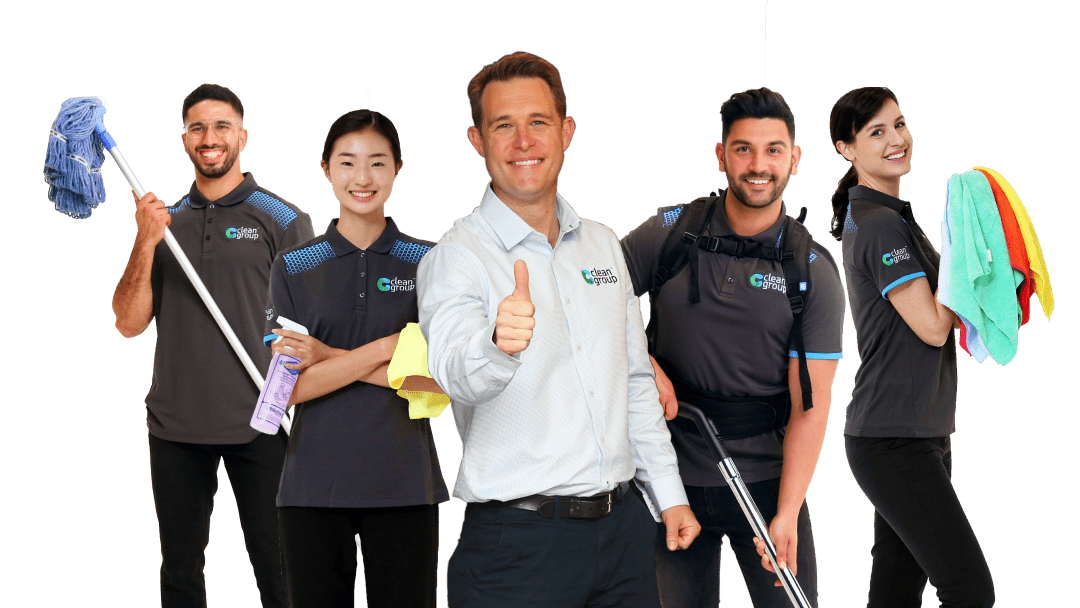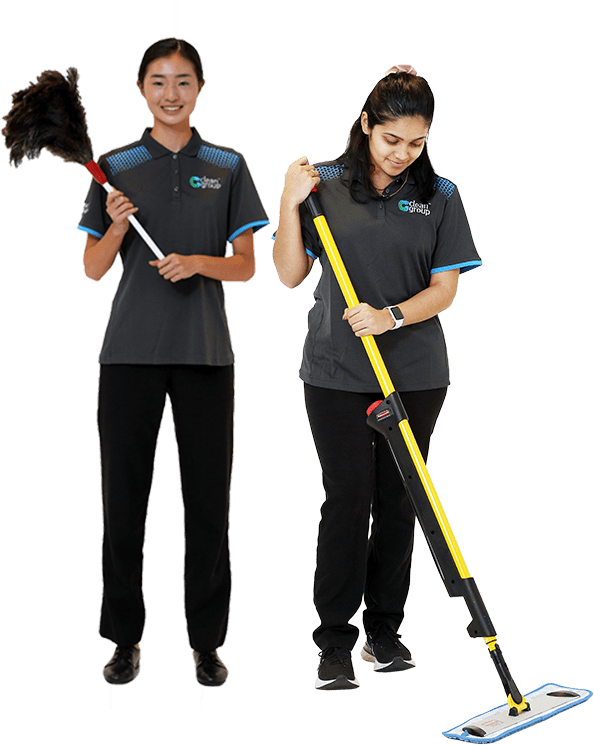 Healthy Environment in Collingwood
A clean office provides workers and guests alike with a healthy environment. This can be achieved with a reliable office cleaning company that can remove all bacteria and dirt that build up each day. This is important especially during flu seasons because of the number of germs that can spread within a workplace.
Lowering the number of infectious bacteria in your office will help keep your employees healthy. It will also reduce the number of sick days making them more productive at work.
Professional Appearance and Inviting Atmosphere in Collingwood
Every office ought to be clean and ready to welcome guests at any given moment. A clean workplace provides a professional appearance and lets you feel confident about hosting meetings or welcoming guests. But when an office becomes cluttered, it generates an uninviting atmosphere that affects everyone at work.
Clean Group Collingwood Office Cleaning Services ensure that your office will consistently portray a professional image. We guarantee to give your workplace an inviting atmosphere where your workers will feel motivated to work.
Enhanced Office Cleaning in Collingwood
One of the best things you will get from a professional commercial cleaning company is the tools and products used to clean your property. These tools and products are effective in removing stains, dust and dirt, as well as in fighting bacteria.
Additionally, compared to in-house cleaners, commercial cleaners often complete the cleanup more efficiently. They are always motivated to finish a clean and ensure each nook and corner have been attended to.
Get a Free Quote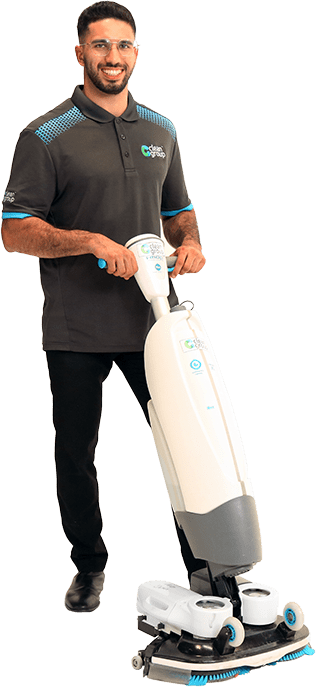 We Are Available After Hours
Clean Group commercial cleaning Collingwood never disrupts employees during working hours. We can adapt our working hours to your after-hour schedules. This can be advantageous for employees as they'll get to come to a clean office at the start of every day.
For those who work fulltime, an office serves as their second home. However, this second home is shared with guests and co-workers, and as a result, it can become cluttered. In order to keep your employees healthy and happy, their workplace needs to become spacious and clean.
We at Clean Group Collingwood can help ensure your workplace will be a welcoming space for employees.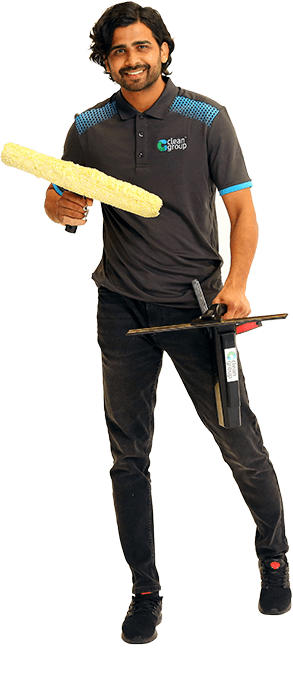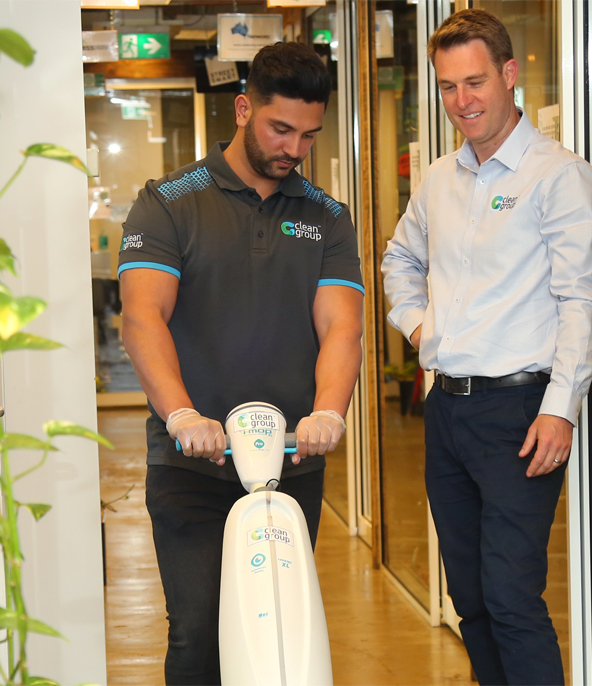 Frequently Asked Questions
---
Clean Group Collingwood offers a wide selection of cleaning services you can choose from. Starting with routine cleaning, carpet cleaning, internal-external window cleaning, office cleaning, gym cleaning, childcare cleaning, medical centre cleaning, school cleaning and the list goes on. Just check our website to know more.
Clean Group Collingwood cleaners are all professional, reliable and well trained. We only employ full-time cleaners. This ensures that the cleaners are committed to high cleaning standards.
The cost will depend on how much time, how much material and what type of equipment needed for a cleaner to perform the cleaning that is required for your business. Our friendly sales managers can do a free onsite visit to determine the best price and cleaning program for your premises. Call us now on 03 9069 5829
Absolutely! We are fully insured. Certificate of our insurances will be mailed to you with our quotation so you can have peace of mind.