Our clients include …







Introducing the Cleaning Company Used by Some of Australia's Most Quality-Focused Companies
Commercial Cleaning Brunswick

Office Cleaning Brunswick - Clean Group Brunswick

Employee health is becoming one of the pressing concerns that many business owners face these days. For this reason, most of them are looking for more environmental-friendly cleaning solutions.
To help employers deal with this issue, Clean Group Australia offers safer and greener cleaning solutions. We make use of methodologies that foster a cleaner, safer, and more healthful working environment. The cleaning products and equipment that our office cleaners are using, didn't use toxic elements that can threaten the health of your employees.

We at office cleaning services Brunswick clean the air ducts for refreshing air to circulate in your office. We also eliminate dangerous contaminants based on your preferred regularity to help improve indoor air quality. This air cleaning procedure will help optimize your HVAC system. Our commercial cleaning staff can perform this service together with other cleaning services such as carpet and upholstery cleaning,

Clean Group office cleaning services Brunswick guarantees to help stop the spread of diseases with our cleaning solutions. Our commercial cleaning company wants to help your business grow by keeping your employees healthy, so they can be productive and contribute to the growth of your business. We provide a non-obligatory site inspection, free consultation, and accurate quote for office cleaning Melbourne you require.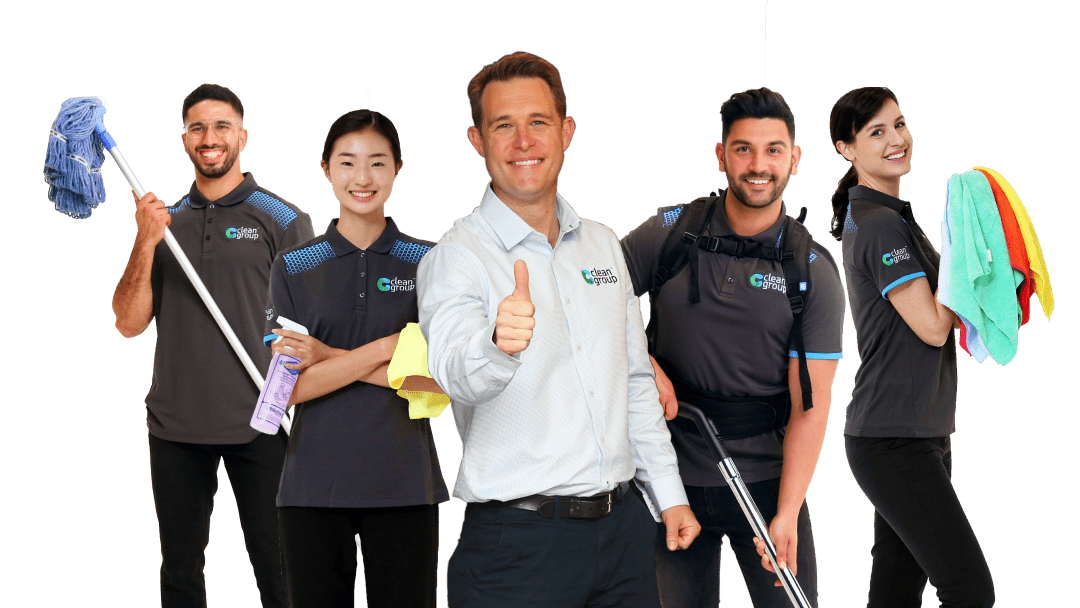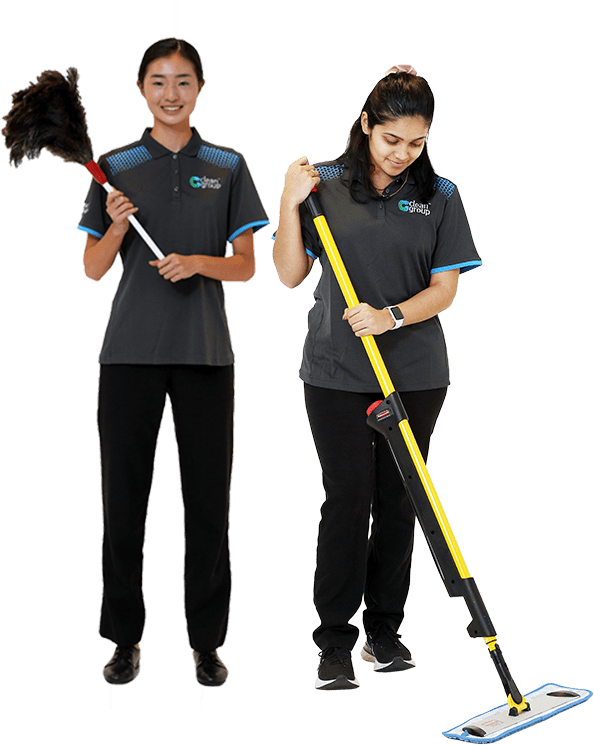 Commercial Cleaning Services for A Positive Business Image
Imagine walking into a company with stained carpets, dusty desks and overflowing garbage bins. If you were a client considering a partnership with this company, wouldn't you have second thoughts about doing so?
Now, imagine walking into another company that's clean and tidy, smells fragrant and looks pristine overall. Would you have second thoughts about closing a deal with them?
The business image projected to a client by your office's appearance has a significant effect on the success of your business. It creates an impression of the way your company works. If your office projects a good business image, clients will have more confidence in you.
That's why commercial cleaning services Brunswick should never be taken for granted. Cleaning companies such us ourselves are experts in dealing with daily office clutters and mess. We can efficiently reduce clutters in desks, unused corners, halls and any other areas in an office.
Moreover, our staff can do more than just replacing your trash bags daily. They can maintain trash bins, remove dust and grimes that can cause bad odor in the office. They also use high-grade vacuums that have HEPA filters. This equipment is effective if you have workers who suffer from asthma or allergies.
Regardless of your business type, Clean Group Brunswick have the right equipment to deal with all your office cleaning concerns. We'll ensure your utmost satisfaction and uphold a positive business image that will impress your clients endlessly.
Get a Free Onsite Quote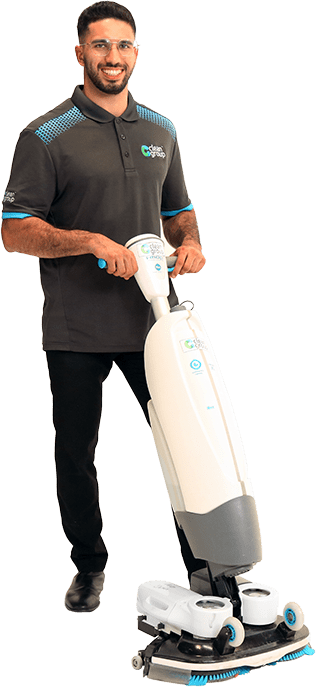 Morale Booster
Employees respond more positively to a cleaner environment. They feel more motivated and energized to contribute to the success of the team, and of the company in general. This is why it's necessary to maintain a clean atmosphere in your office.
This engages your employees more and boosts their morale. Keeping the morale of your employees can help elevate your brand. They may feel the urge to share their thoughts and positive work experience with others through different social networking platforms.
As a result, more and more people will know about your brand. Some may even become interested clients and customers. If you envision this kind of success for your business, start with improving your business space.
Call Clean Group Brunswick and discuss how we can help your business grow.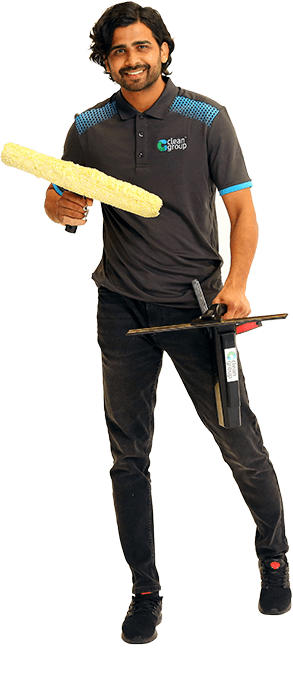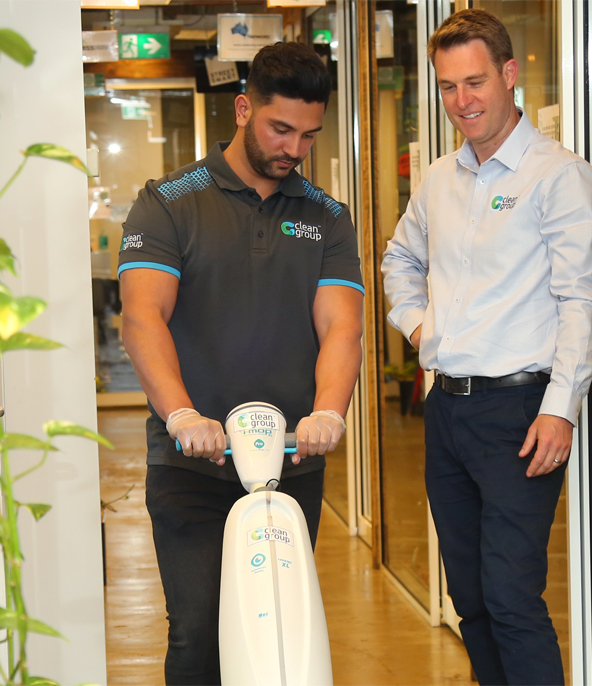 Frequently Asked Questions
---
Clean Group Brunswick offers a wide selection of cleaning services you can choose from. Starting with routine cleaning, carpet cleaning, internal-external window cleaning, office cleaning, gym cleaning, childcare cleaning, medical centre cleaning, school cleaning and the list goes on. Just check our website to know more.
Clean Group Brunswick cleaners are all professional, reliable and well trained. We only employ full-time cleaners. This ensures that the cleaners are committed to high cleaning standards.
The cost will depend on how much time, how much material and what type of equipment needed for a cleaner to perform the cleaning that is required for your business. Our friendly sales managers can do a free onsite visit to determine the best price and cleaning program for your premises. Call us now on 03 9069 5832
Absolutely! We are fully insured. Certificate of our insurances will be mailed to you with our quotation so you can have peace of mind.