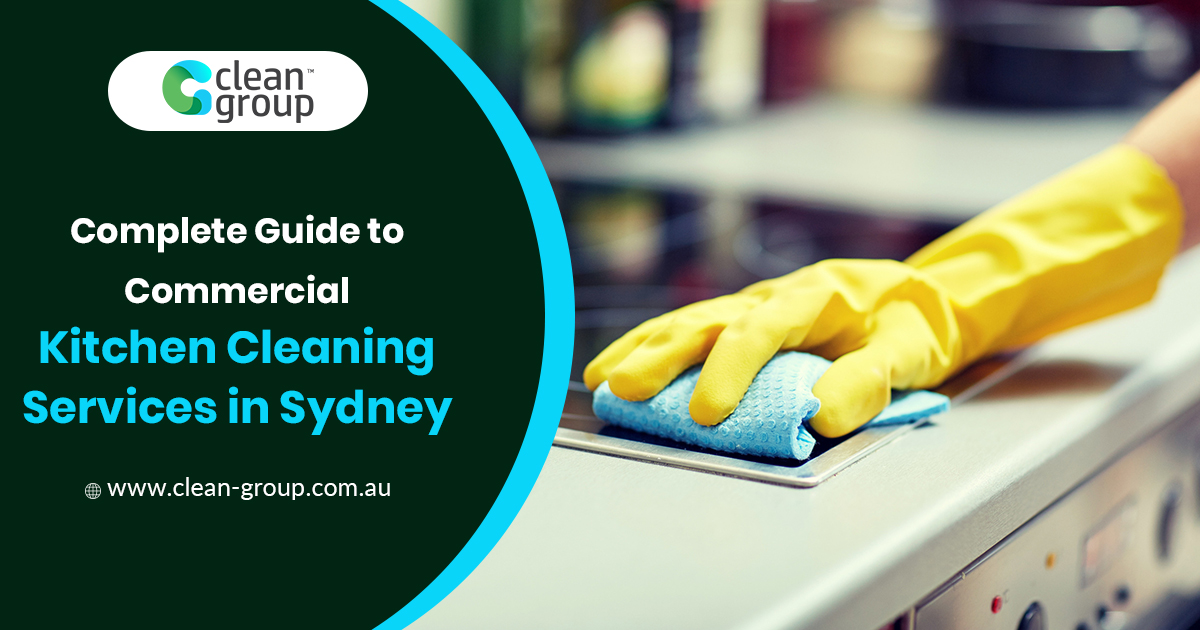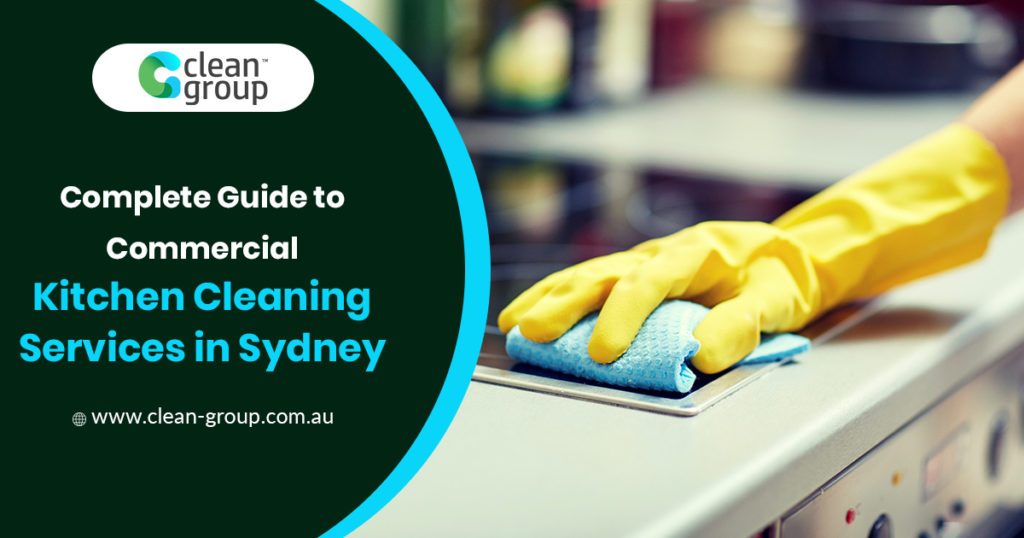 While your staff diligently cleans up at the end of service every night, some particular areas and messes are too tough to clean, or they can't get around to it. It might just be time to engage with commercial kitchen cleaning services in Australia to help lighten the load.
If you have considered getting your commercial kitchen deep cleaned, there has never been a better time.
You might be wondering: what are deep kitchen cleaning services? and what makes these professional Sydney commercial cleaners so essential? In this article, we're going to dive deep into the answers to these two questions.
Regular and Deep Kitchen Cleaning
If the name didn't already give it away, the primary difference between a professional cleaning service and regular kitchen cleaning would be depth. If you hire restaurant cleaning services, the team can get to all the corners where your employees could not.
While deep cleaning focuses on all the nooks and crannies, traditional kitchen cleaning is more common.
Knocking out all the cleaning tasks you need to perform daily is known as regular cleaning. It helps to create hygiene standards and a level of cleanliness in any commercial kitchen. This technique may leave a lot of deep-set messes and dirty corners, which a commercial kitchen cleaning company can focus on for you.
If certain areas are left dirty, it can create an unsanitary environment for your staff and the food they are cooking. This can happen even if the most used surfaces are washed every evening, so it is essential to contact a professional commercial kitchen cleaning service.
The goal of commercial kitchen cleaning is to remove everything that regular cleaning can't. The practice might only occur once a year, once a season, or once a month. It's all determined by how much build-up has accumulated and your cleaning expectations for the day.
A commercial kitchen cleaning service covers hard-to-reach areas that are often overlooked during the daily restaurant cleaning. These surfaces include but are not limited to:
Under kitchen equipment and benches
Inside fridges and freezers
Under the sink
Inside the oven
Underneath shelves in the storeroom
Range fans and hoods
As you can imagine, cleaning of this nature requires a ton of effort, but don't forget how equally important it is for the sanitary conditions of your kitchen. There is no point in delaying the maintenance as it can bring down your restaurant's good name, and in a worst-case scenario, you could even lose some customers.
Deep Messes
Some places are bound to be overlooked while the night cleaners are handling the cleaning tasks.
After a while, dirt breaks out of its spot and moves to other kitchen surfaces, such as the floor. When using quality restaurant cleaning services, professionals protect other sites from potential unsanitary conditions.
Tough Messes
Some messes are just simply too challenging to clean up by yourself. It could be that the stains are tough to remove, which means you might need a commercial kitchen clean service. Places such as the internals of the oven or behind ventilation shafts are often missed by cleaning staff and could pose a significant health hazard.
Luckily, many commercial kitchen cleaning experts in Sydney have no problem cleaning these types of disarray for you. Most commercial cleaners in Australia offer a free quote and can do a range of deep cleaning services for you, which include:
Products for tough messes and specialist cleaning materials
Performing commercial kitchen deep cleans with extensive experience
No matter what our company uncovers during the deep clean, you can be sure it is going to be gone after the deep cleaning experts service your space.
Restaurant cleaning services' teams have the equipment and training required to deal with a vast selection of different types of cleaning operations. Here are some of the jobs that our staff can perform meticulously for your next restaurant health inspection:
Grout and tile cleaning
Oven cleaning
Mildew and mould cleaning
Air conditioning cleaning
Window cleaning
Custom Commercial Kitchen Cleaning Services
There are no two commercial kitchens that are the same. Every restaurant uses different equipment, the kitchen layouts are non-identical, and there are various cuisines made.
It is of the utmost importance that all restaurants have different cleaning requirements and routines. Below we have listed some of the various cleaning questions:
How big is the kitchen?
Does it need regular cleaning as well?
What do the kitchen's standard cleaning cover, and what do you need cleaning services to look after?
Is the cafe or restaurant busy?
The answer to these questions all depends on your company. Luckily, we can help with custom commercial kitchen cleaning services to ensure that the cleaning job is taken care of correctly.
Are you in the process of preparing for the busy season? Perhaps the restaurant opens early and finishes late, and you want to free your cleaners from the time-consuming responsibility of staying behind for the routine clean-up.
If you only need once-off cleaning services for specialized areas in the restaurant, we can accommodate that too. Regardless of what it is, contact us for a free quote, and we can create custom cleaning plans that focus on leaving your restaurant business spotless, healthy, and clean.
Give Your Employees Their Time Back
Working in the restaurant business is challenging work. After a busy shift, the last thing your team wants is a cleaning job in the kitchen.
While your team might be happy to take care of routine cleaning like taking out bins or wiping down benches, they may be unhappy if you make them do a professional deep clean service.
The deep cleaning job could take up to a few hours, which could be a real pain for staff members. That is where our dedicated commercial cleaning team comes in to assist during those troubling times.
Our specialty is stubborn, rugged, and extensive restaurant cleaning jobs. We sort out all these tasks for you and allow your team to go home early for some well-deserved rest and recovery time. You can be sure that your team is going to appreciate it.
Do You Need Commercial Kitchen Deep Cleaning Services in Melbourne or Sydney?
If you are running a cafe or restaurant, or any other sort of kitchen, you already know that it's a lot of work. Typically, cleaning takes up a lot of your team's time and can be somewhat demotivating after a long day of work.
Fortunately, you and your team don't have to go at it alone because we are here to assist with our commercial kitchen cleaning services.
Whether it's a periodic deep clean or your nightly clean that targets all the dirt you can't get rid of on your own, our staff is ready and waiting to provide you with a reliable cleaning service. There is no task too challenging, too demanding, or too big that our professional commercial kitchen cleaning staff cannot handle.
Commercial Kitchens and Restaurant Cleaning Services
More often than not, commercial kitchens need a deep clean and a scrub down of kitchen tops and stoves. Regular bottom-to-top cleans are essential if you want to avoid forced closure or a bad reputation.
When doing a deep clean in the kitchen, focus on doing a more thorough, more profound cleaning job during the daily cleaning routine.
However, there are always a few hard-to-reach surfaces that cleaners struggle to reach. These areas need to be sterile to remain sanitary, as a high standard of hygiene is vital to please satisfied customers.
Anyone who works in hospitality or restaurants knows how crucial it is to clean the kitchen. They are also aware that these deeper issues can turn into massive problems concerning health and safety if not cleaned regularly. That is why it is vital to use a professional deep cleaning service to work in your kitchen and cool rooms.
When scheduling a standard deep clean for your commercial kitchen, you ensure that it always stays as clean as possible.
Our experienced and trained cleaners can take care of challenging cleaning tasks such as:
Power washing ceilings, cooking surfaces, hoods, cool rooms, and floors
Scrubbing down hard to reach areas
Cleaning the insides of vents and ovens
We are aware that running a kitchen can fill your schedule up with many essential tasks. That is why our cleaning company can create a service that fits your business's busy schedule. We use strategic techniques and robust products which deliver guaranteed results.
Our team has over 20 years of experience, so they completely understand the ins and outs of running a successful restaurant business. We know how to keep your customers and premises safe from germs and mess. You can trust the Clean Group to do a professional job every single time.
Keep Your Restaurant Clean
Cleanliness is vital for those in the restaurant industry. If you have a clean commercial kitchen, it can help boost business and bring in more clients. Everybody in the hospitality sector can tell you why doing kitchen maintenance is essential.
A restaurant is a place where food is prepared, which means any rubbish in your commercial kitchen can translate to sick or unsatisfied customers. That is one reason why daily cleaning is essential in your kitchen, but why do you need to deep clean it? Well, there are a few things that deep cleaning services can help you with, and you can find them below:
Avoid being shut down for food safety violations
It makes your daily cleaning more manageable, as regular professional deep cleans leave you with a higher standard of cleanliness
Minimizes fire risk by getting rid of grease deposits that could become potential hazards
Avoid cases of a bacterial infection or food poisoning
Therefore, you must go further than the average evening clean-up and consider organizing deep cleans regularly. If you do this on top of your nightly cleaning, you are going to find that the restaurant is much more sanitary.
The Clean Group offers a high-quality commercial kitchen cleaning service in Melbourne, Sydney, and Hobart. Our expert and experienced maintenance cleaners can help your hospitality business, no matter the size or shape. Whether you need a reliable deep cleaning service every week or want to take nightly clean-up off your hands, hiring our team is a brilliant idea.
Regular Commercial Kitchen Cleaning Services
Individuals who are in the kitchen work hard when doing their job. It only makes sense that you do whatever possible to make their job a little easier.
Clean Group can assist in taking the stress away at the end of the day by doing the evening clean-up for your business. Our team scrubs off grease, disposes of waste, and disinfects all cooking surfaces so that your employees can clock out without worrying about the process of cleaning the kitchen.
Let our knowledgeable and reliable commercial kitchen cleaners make your kitchen look brand new and ready for a new day of service in the morning.
When it comes to commercial kitchen maintenance, strict adherence to cleanliness standards and proper sanitation are essential if you wish to run a successful business. Not every cleaning company is up to date with the unique health standards in a commercial kitchen, nor do they have tools or cleaning products required to keep your commercial kitchen clean and in good health.
All our professional cleaners are taught to clean each corner of the kitchen, from exhaust fans, storerooms, floors, and cooktops. We ensure that your commercial kitchen service meets not only food handling laws but also your high standards. The team is regularly spot-checked by experienced managers who make sure that all work matches health and safety standards so that your customers can be happy with the facilities.
What's the result of this? Well, it means that you are going to have a quality kitchen space where people can cook in without worrying about bacteria or germs.
Sanitizing Sinks in Your Commercial Kitchen
When you get your drains and sinks professionally cleaned, it takes the procedure one step further by disinfecting and spraining these areas. The Clean Group can delime and descale your backsplashes and sinks, which helps rid these spots of dirt and blockages.
Allow one of our experienced kitchen cleaners to check your drains for clogs and use degreasers to aid in clearing the pipes.
Ceilings
Every day, your restaurant's floor is cleaned, but more often than not, people forget about the ceilings and walls. These surfaces should be scrubbed at least once or twice a month if you wish to uphold your cleanliness and health standards.
By cleaning walls and ceilings, you can get rid of any grease or airborne steam that may have marked the surface, or in the worst case, it could cause a fire risk. Let the Clean Group services remove any stubborn stains or grease build-up using a soft bristle brush and a quality degreaser.
Getting Your Commercial Kitchens Ducts and Extraction Hoods Cleaned
The Clean Group is a specialist in commercial kitchen cleaning, so sorting out extraction hoods and kitchen ducts is no exception. We clean your space by following the manufacturer's instructions so that everything remains in good condition.
Our team can also inspect the filters inside of your ducts for any tears or rips. This procedure should be completed once every few months or more regularly if your staff uses frying equipment daily. Making sure that this part of the kitchen is cleaned often can help improve the airflow and make the area healthier.
Cleaning Countertops and Hard Surfaces in a Commercial Kitchen
Most restaurants clean these surfaces every evening, but you should contact the Clean Group if you want it to be spick and span without effort. Our reliable staff cleans and disinfects any hard surface using disinfectant solutions and a soft cloth, similar to the one your employees use every day.
In some cases, cleaners may use quality commercial kitchen cleaning chemicals to remove tile grout and stubborn stains.
Why You Should Use Our Commercial Kitchen Deep Cleaning Service
Sticky grease, grime, and deep messes are no problem for us. While performing a reliable deep kitchen cleaning, those are some of the things that we look at.
Not only do these messes happen every day, but they're also extremely challenging to remove, especially if your restaurant staff isn't kitted out like our commercial kitchen cleaners. Have a look at the cleaning materials that you use for your daily cleaning. Items such as sponges, metal foam, and Jif are all fantastic for cleaning benches and cooktops but struggle to eliminate these specific health issues.
Luckily, the Clean Group has you covered with its wide range of high-end quality commercial cleaning products and equipment.
Our company has:
Specialist products and cleaning materials for tough messes
Extensive experience performing deep cleaning kitchen services
No matter what we find while deep cleaning your commercial kitchen, we are sure that we can get rid of it for you. The team of knowledgeable cleaners has equipment and training to handle many types of unique cleaning jobs.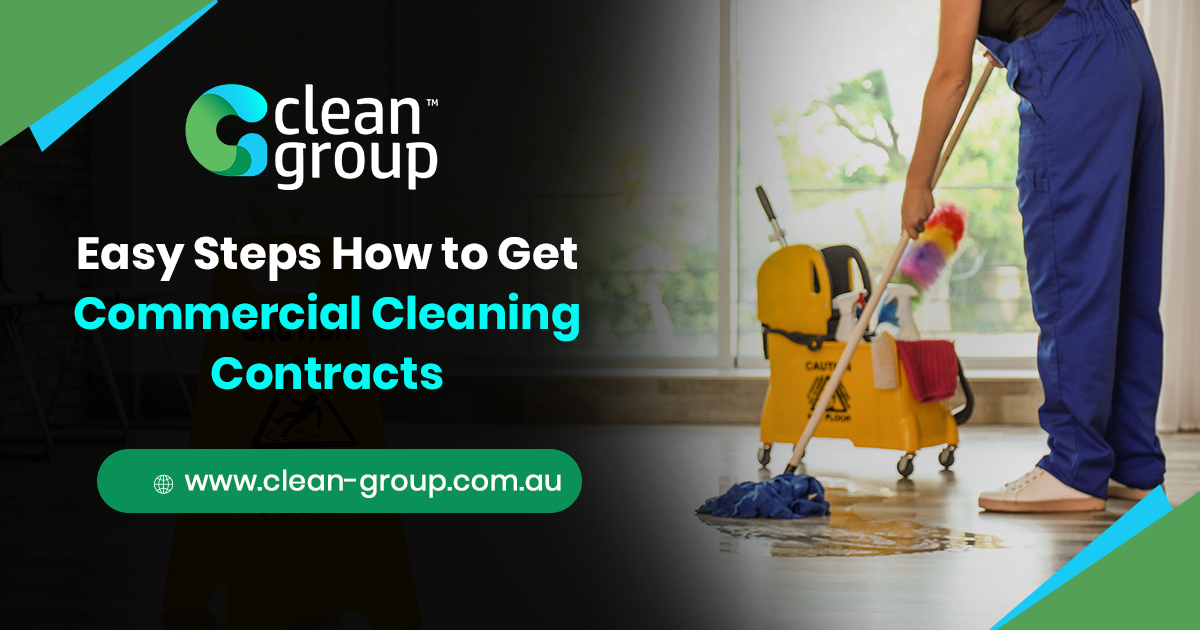 Conclusion
If you are struggling to maintain your commercial kitchen or think it may be time for a deep clean, it could be time to give the Clean Group a call. We can help you with all commercial property cleaning services at the best price.
All our staff are adequately trained and provide an excellent service to all clients they deal with. Give us a call and see how the Clean Group can get your kitchen and equipment in the best shape possible.