Expert Commercial Floor Cleaning Services Sydney
Are you in search of the best and most reliable cleaners for your commercial floor cleaning? We at Clean Group offer premium quality floor cleaning services Sydney at a pocket-friendly price with guaranteed satisfaction.
Most cleaners will just sweep and mop the floors and be done with it. We go far beyond and will thoroughly clean your commercial floors, remove stains and debris and return back the original shine.
If cleaning floors is too much for you or you need help removing stains from your office floors and making them shine again, call us today to book a trained and professional commercial floor cleaner. We come with plenty of experience and expertise in commercial floor cleaning and have the right cleaning tools to provide great results consistently. Moreover, our cleaners and services are fully insured, so any damages that occur while cleaning are fully covered by us.
For your complete peace of mind, choose the leading commercial floor cleaning services provider in Sydney. No job is too big or small for us. We only want to provide you with the best floor cleaning experience without hefty prices. Hire expert floor cleaning services for deep cleaning of your industrial floors with guaranteed satisfaction. Whether it's your office or any other business establishment, we can take on floor cleaning projects for any kind of flooring or property. We also work on large commercial sites, including strata properties and manufacturing units.
By not having your office floors cleaned regularly, you might be putting your business reputation at stake. Contact us for commercial floor cleaning anywhere in Sydney NSW.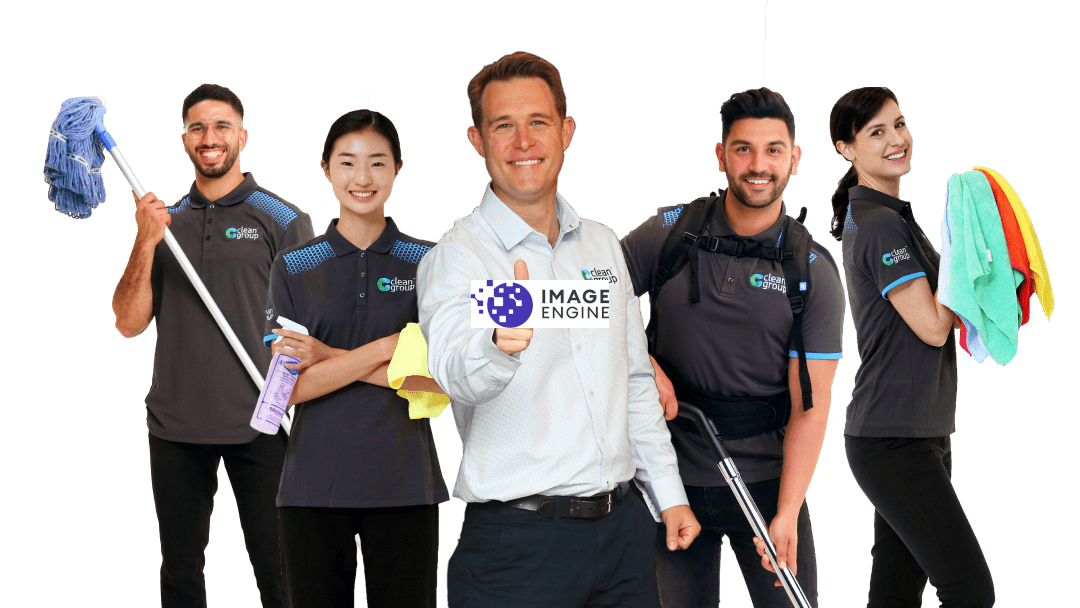 Complete Floor Cleaning Services & Solutions (for hardwood, vinyl, concrete and tiled floors)
When it comes to keeping your floors clean and extending their life and value, sweeping and mopping are not enough. Having years of experience in commercial floor cleaning, our cleaners know the best way of floor cleaning and will use top products and equipment to give your flooring a much deeper clean.

Grout and tile cleaning
Professional and trained certified tile cleaners who will take time to understand your cleaning needs and follow a thorough and efficient tile and grout cleaning process using top-quality products.

Vinyl floor cleaning
Our expert floor cleaners will use mild detergents along with proven cleaning techniques to safely clean your vinyl floors without causing any damage. We will vacuum, sweep and remove stains.

Hardwood floor cleaning
We clean all types of hardwood and softwood floors with complete safety and using top-quality material, soft brushes, brooms and vacuums. We use floor cleaners that are certified safe for wooden floors.

Laminate floor cleaning
We provide cleaning for all types of laminate floors using top quality cleaning solutions to maintain the shine of your floors. We can remove even the stickiest stains with full safety and without damage.

Linoleum floor cleaning
For best-in-class linoleum floor cleaning using certified cleaner products, hire Clean Group. We have extensive experience in commercial floor cleaning for all types of floors and surfaces.

Concrete floor cleaning
Need expert cleaning for concrete floors in your office or business establishment? For top-notch concrete floor cleaning services at an affordable price, call Clean Group.

Ceramic tiles cleaning
We can make your dirty and old ceramic tiles look beautiful again through expert tile cleaning and maintenance. Contact us for the best floor cleaners or to know how to keep your tiles clean.

Buffing
Schedule a quick and professional floor buffing and polishing service with Clean Group today for outstanding results at the lowest price in the market. We'll make your floors look attractive again.

Floor sealing and stripping
Floors need stripping and resealing? We can get it done at the least expensive rates with guaranteed satisfaction. Hire trained floor cleaners in Sydney from Australia's no. 1 cleaning company.

Deep floor cleaning
If your commercial floors haven't been cleaned in ages, we recommend deep floor cleaning, which includes thorough cleaning, stain removal, scrubbing, pressure washing, and sanitization.
A Cleaning Company That Cares
As a commercial cleaning company that truly cares for its customers, we promise to return the shine to your office floors through smart cleaning solutions and equipment. No matter what type of flooring you have, we have the right expertise and skills to make it clean and spotless.
We also provide floor cleaning services to bigger commercial sites, including strata buildings and complexes.
Having a staff of 50+ full-time cleaners, we always have personnel available to cater to your emergency cleaning needs. We can work around your schedule and provide services at any time of the day, including after hours and weekends.
We provide cleaning services in full compliance with regional health authorities. All our cleaners are professionally trained and police-verified. They are provided with top quality cleaning supplies, eco-friendly products and cutting-edge equipment and will not hesitate to go out of their way to deliver cleaning services that satisfy your needs.
Get a Free Quote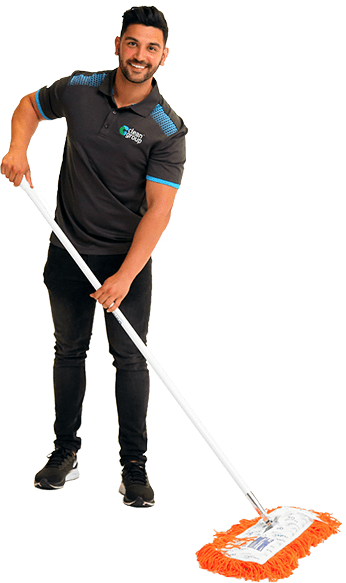 Why Clean Group
Expert

We use expert and trained cleaners for commercial floor cleaning. Our talented team will help you with the best floor cleaning service for your satisfaction.

Experienced

As a company with more than 20 years of commercial cleaning experience, we have the skills and resources to provide the best quality cleaning.

Reliable

We are someone you can trust completely. We use the best, proven, cutting-edge cleaning methods and are always on time and very efficient.

Safe (Eco-friendly)

For your safety and that of our cleaners, we only use environmentally-friendly cleaning products that are both effective and non-toxic.

Inexpensive

We specialize in offering customized floor cleaning solutions at the least expensive rates possible. We are someone who keeps our promises.

Caring

We care deeply for our customers and are here to help you with your all concerns and queries 24 hours a day. Call us at any time.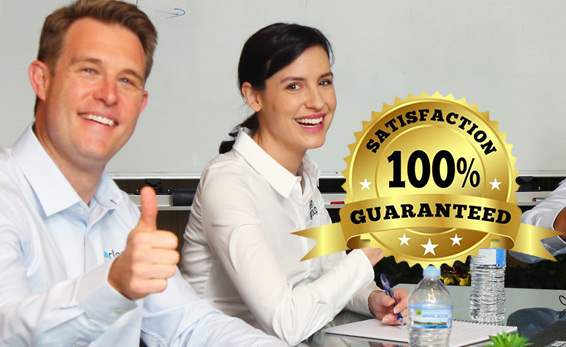 100% Quality & Satisfaction Guarantee!
Not sure whether you can trust us? Don't worry! Our onsite quote is completely FREE. You do not have to pay us anything until you actually use our cleaning services. On top of that, we offer a 100% satisfaction guarantee. That is, if you find any issue with our work or the service provided and report it back to us within 24 hours, we'll fix the problem for free. Contact us to know more about Clean Group's 100% satisfaction promise.
Request a FREE quote for Commercial Floor Cleaning Sydney!
Ready to hand over your cleaning worries to an experienced cleaner? Call Clean Group today for a FREE onsite estimate. Here's how it works.
Once you contact us and book an onsite quote for commercial floor cleaning, our team will visit your premises on a predetermined schedule. They will inspect your property, floors, etc. for their cleaning needs and determine the correct quote based on your property size, type and cleaning needs. Take your time to analyze the quote. If any modifications are required, feel free to ask our experts. Once you approve the cleaning plan and make the payment, we will finalize the best team for the job and get started on your commercial floor cleaning service.
Clean Group's onsite quote is absolutely free! You can deny the service if you do not like the quote or request changes as needed.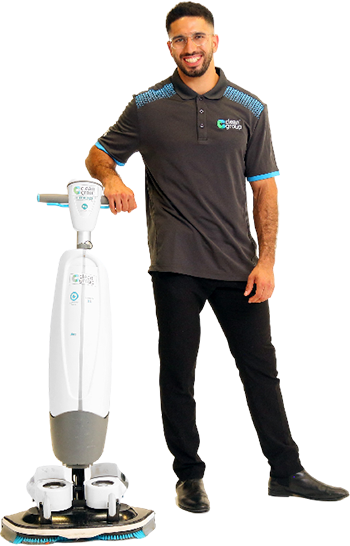 Book a Commercial Floor Cleaning Service in 3 Steps
Booking a world-class office floor cleaning service in Sydney is now as easy as ordering your coffee from Starbucks. There are three ways to book a cleaning service from Clean Group.

01 Request a Quote
Visit our website and click on the "Get a Quote" button. Fill in your details along with your cleaning requirements and send it. Our team will typically call you within the hour to schedule an onsite estimate.

2. Call Us
Alternatively, or for emergency floor cleaning needs, you can call our sales helpline at 02 91607469 to book an instant cleaning quote within minutes.

3. Request a quote on chat
For those who are just starting out or have questions, they can chat with our friendly support staff right from the Clean Group website. Say hi to start a conversation!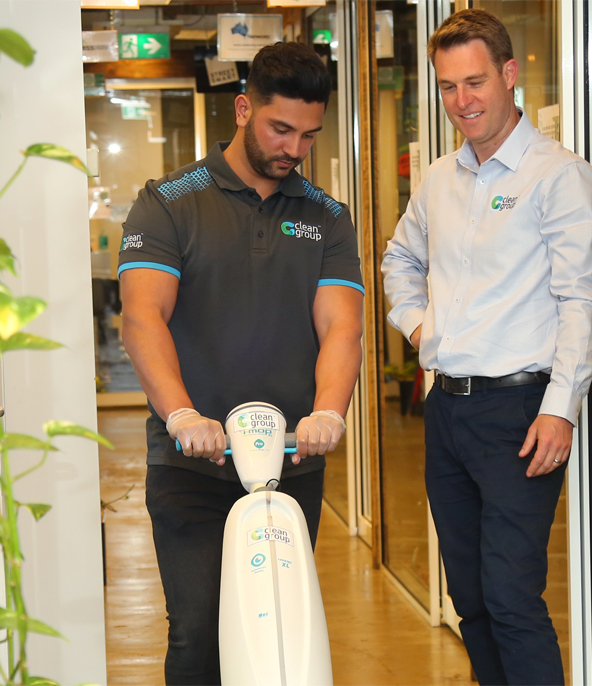 Frequently Asked Questions
---
Clean Group offers a wide selection of cleaning services you can choose from. Starting with routine cleaning, carpet cleaning, internal-external window cleaning, office cleaning, gym cleaning, childcare cleaning, medical centre cleaning, school cleaning, and the list goes on. Just check our website to know more.
The cost will depend on how much time, how much material, and what type of equipment needed for a cleaner to perform the cleaning that is required for your business. Our friendly sales managers can do a free onsite visit to determine the best price and cleaning program for your premises. Call us now on
Clean Group cleaners are all professional, reliable, and well-trained. We only employ full-time cleaners. This ensures that the cleaners are committed to high cleaning standards.
Absolutely! We are fully insured. Certificate of our insurances will be mailed to you with our quotation so you can have peace of mind.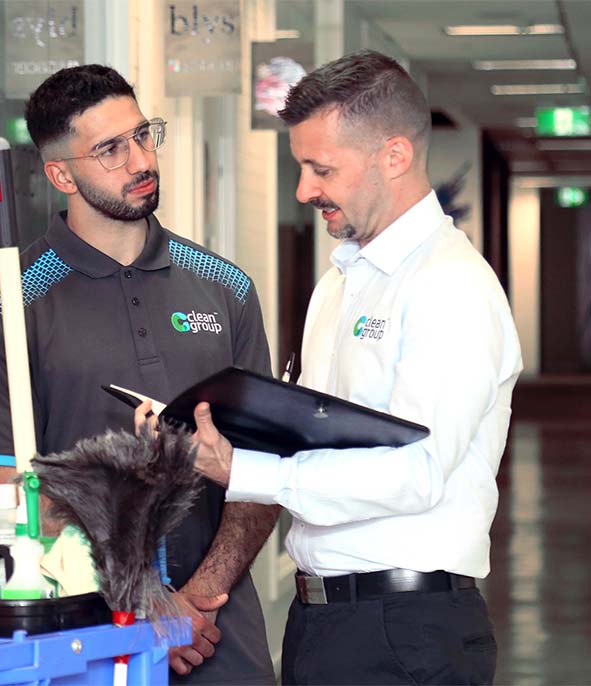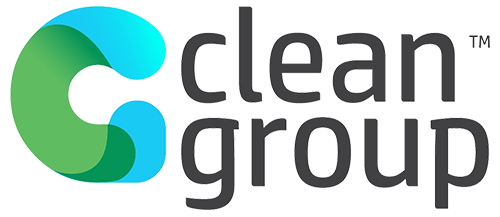 | | |
| --- | --- |
| Team Size: | 70+ |
| Services: | Commercial Floor Cleaning, Warehouse Floor Cleaning, Medical Centre Floor Cleaning, Childcare Floor Cleaning, Strata Floor Cleaning, Vehicle Floor Cleaning |
| Contact: | (02) 8188 9018 |
| Email: | [email protected] |