Commercial Cleaning Zillmere

From Office Cleaning Zillmere - Clean Group Zillmere

Having the best team of professional and trained office cleaners, Clean Group provides all types of industrial cleaning and maintenance services to offices, restaurants, hospitals and a variety of businesses in Zillmere. We are a 20-years old and highly trusted local commercial cleaning company in Brisbane that is known to offer the best quality services at affordable prices. Our expert cleaning is proven to be effective against the COVID-19 virus.
Contact us now for a free quote!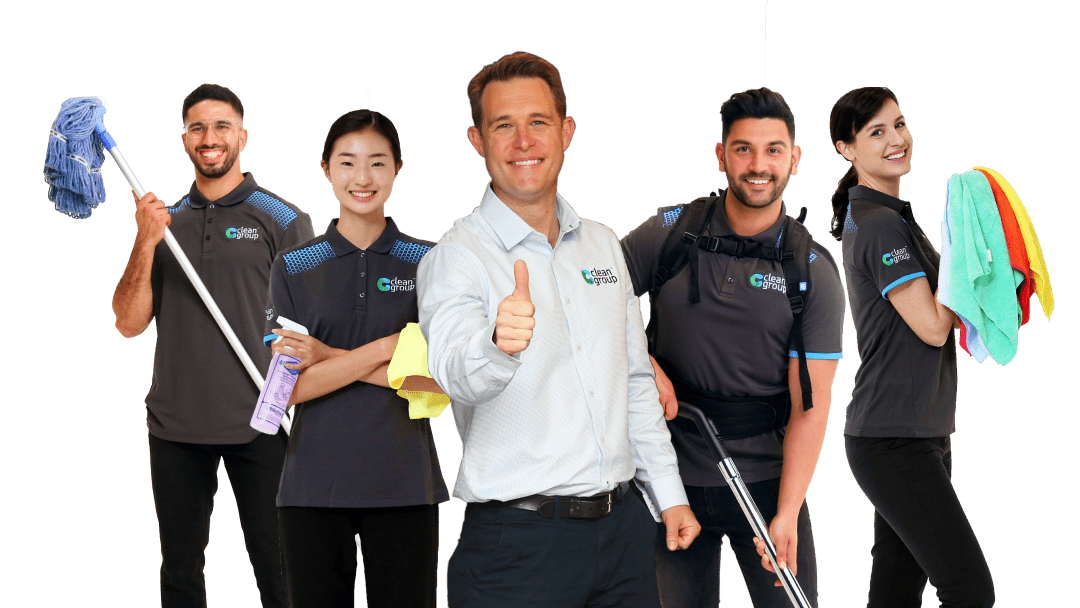 COMMERCIAL
CLEANING SERVICES

OFFICE
CLEANING SERVICES

STRATA
CLEANING SERVICES

CARPET
CLEANING SERVICES

MEDICAL
CLEANING SERVICES

GYM
CLEANING SERVICES

SCHOOL
CLEANING SERVICES

CHILDCARE
CLEANING SERVICES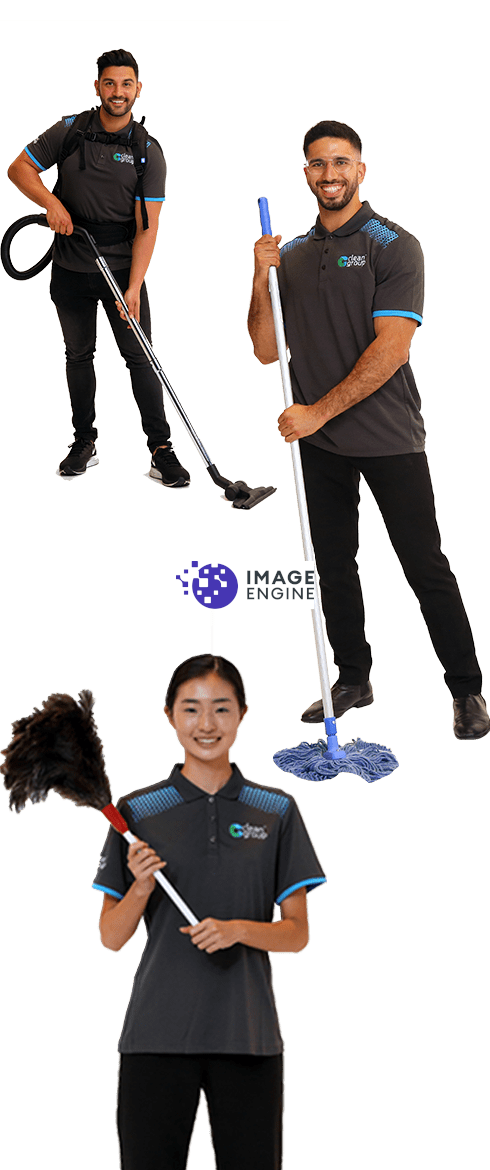 Our clients include …







Introducing the Cleaning Company Used by Some of Australia's Most Quality-Focused Companies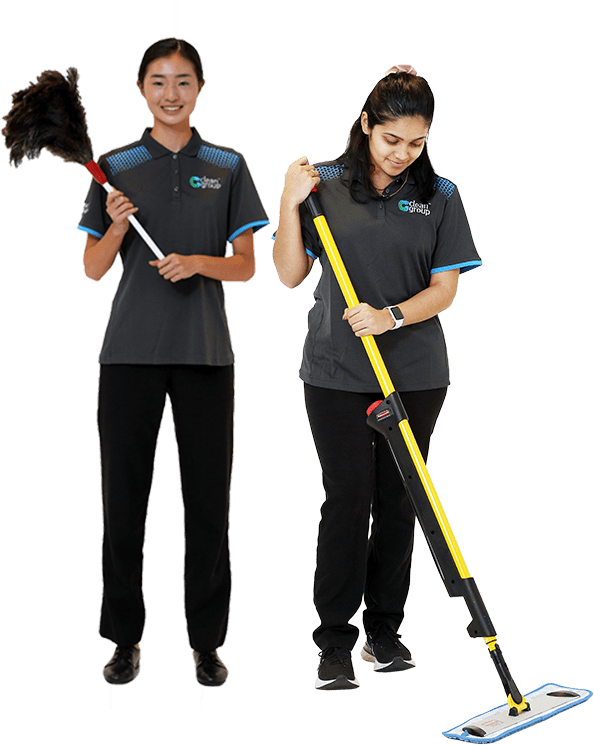 How to Hire
To hire the best cleaner in Zillmere in your budget, just visit our website (clean-group.com.au) and fill the form to request a free on-site quote. Or you can also call us directly on our support number 07-3085-4358 to enquire or request our cleaning services.
Hire the industry-leading commercial cleaning services from Clean Group in 3 steps:
Call Us Contact us via call, email or website providing brief details about your project and requirements.
On-site Quote Our manager will visit your property to analyse your place and discuss your requirements.
Finalize If you like our price quote, go ahead and get the deal done. We will get started on your project right away.
Get a Free Onsite Quote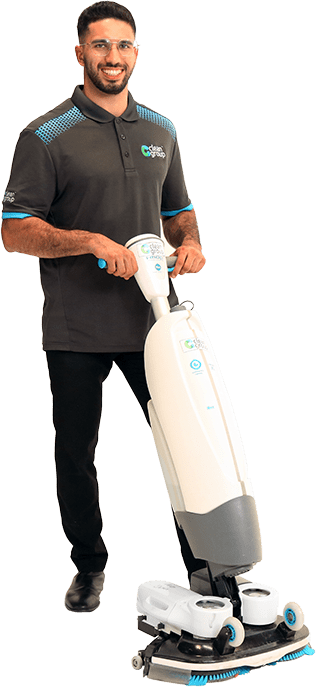 Brisbane's #1 Cleaning Agency At Your Service
Choosing a commercial cleaner is a big deal for most businesses. A commercial cleaning agency should be equipped with the best resources and experience to do the job. At the same time, their prices should meet the budget of all kinds of businesses. If you are looking for such an expert cleaning partner in Zillmere, you've found it.
At Clean Group, we are committed to providing you with the best-in-class and affordable cleaning services for your property/business in Zillmere. We have been doing this for over 20 years, so we know what to expect from a commercial cleaning project and how to do a satisfactory job. We promise to maintain your trust by providing top quality services which will be tailored to your needs.
Having a huge experience in the commercial cleaning industry, we are also well versed with the cleaning of a variety of properties, including hospitals, offices, warehouses, restaurants, childcare, schools, gyms, etc. So, whatever your requirement is, we have the best cleaners for the job.
As the entire world is now suffering from the COVID-19 impacts, which is greatly affecting commercial facilities and their business, we are doing our bit by helping businesses in Brisbane stay clean and safe from the COVID19 virus. We have already upgraded our cleaning techniques and included the best solutions and equipment to ensure complete removal of pathogens like the coronavirus.
We now offer COVID-19 cleaning, disinfection and sanitising services with 100% guaranteed results. If your business in Zillmere has suffered from COVID-19 and you're looking for a way to get back on your feet, start by getting your business facility cleaned and disinfected by our expert corona cleaning services.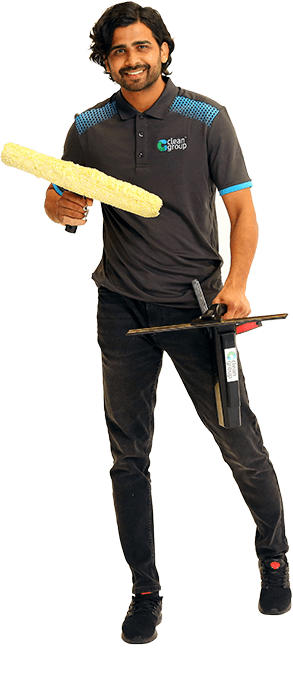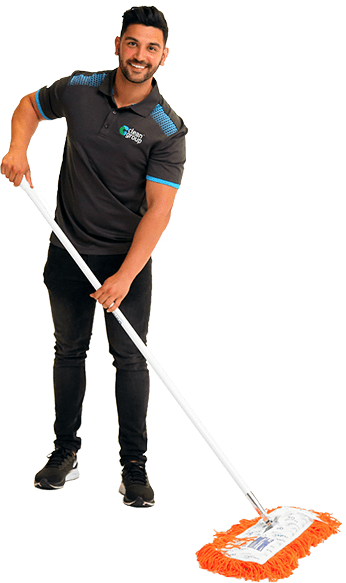 Our Commercial Cleaning Services Redcliffe
Clean Group provides quality Commercial Cleaning and maintenance services in Redcliffe. We can provide cleaning services at variety of sites including but not limited to hospital, healthcare centres, restaurants, offices, warehouse, church, strata, gyms, school: Our Cleaning Services includes:
Floor Scrubbing and Cleaning

Rubbish Removal

Washroom/Toilet Cleaning

Cleaning of Equipment

Kitchen Cleaning

Car park Cleaning

Lift/Staircase Cleaning

Disinfection

Vacuuming Work

Upholstery Cleaning

Furniture Cleaning

Carpet Cleaning

Window Cleaning

Maintenance and cleaning of Garden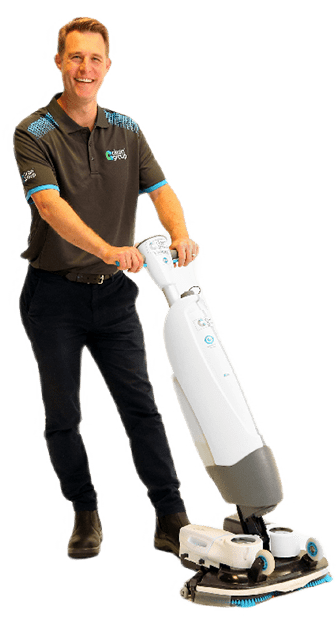 Why is it important to keep your workplace clean?
In the post-COVID-19 world, people have become more aware of their health and take better care of cleanliness around them. Keeping your workplace clean and disinfected is no longer an option. Hire the best-in-industry cleaners in Zillmere for the best results.
Make a great impression on your office visitors, clients, customers, etc. by maintaining a clean, fresh and safe workplace.
Protect your employees from unexpected diseases and reduce the number of unscheduled leaves by regularly cleaning & sanitising your offices.
Keep your building tenants safe and avoid health issues through regular cleaning of your strata building.
Protect the food as well as make a good impression on your restaurant customers by hiring Clean Group's expert commercial cleaning services Zillmere.
Regular cleaning will not just make your property look good and impressive but also it will keep it healthy for long, reducing your maintenance cost in the long term.
Clean and beautiful workplaces are known to boost employee productivity.
Why Clean Group
Not many cleaning companies in Australia understand the cleaning business as we do. Having over 20 years of experience in the industry and best-in-class team of trained property cleaners, we can effectively tackle every and all kinds of cleaning projects.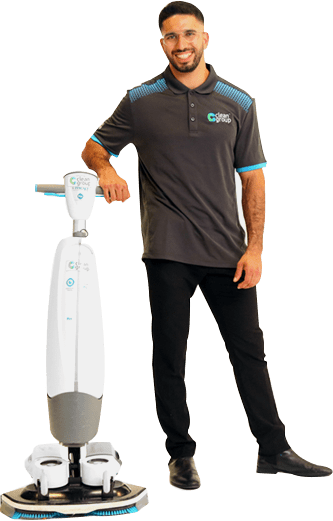 Cleaning for 20+ Years We are one of the oldest and most trusted cleaning agencies in Australia. As a reliable, experienced and dependable cleaning company, we are trusted by hundreds of businesses.
Safe & Eco-friendly CleaningWe employ a safe and proven cleaning technique and use only green, eco-friendly solutions to ensure the health safety of both our workers and your employees/staff.
Nationwide Service With branches in all the major cities of Australia, we offer cleaning services in hundreds of suburbs and cities across the country, including Brisbane, Melbourne and Sydney.
Competitive Prices To make sure that every business, from small to large, can afford top-quality cleaning services, we offer the best prices in the industry and deliver the best value every time.
Quality Guarantee We guarantee the highest level of service with each of our cleaning projects, irrespective of the property size or type. So, you can just sit back and relax, we've got it covered.
Flawless Support Have a question or want our help? Our dedicated support team is here to assist you with all your questions and complaints. Just pick up your phone and call us now!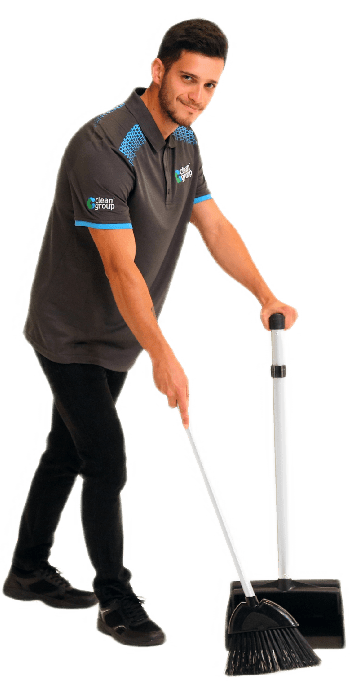 What Types of Commercial Cleaning Services Do We Provide?
For commercial cleaning Zillmere, we offer almost all the major types of commercial and industrial cleaning services, including COVID-19 disinfection and sanitising services. Our services include:
Office Cleaning

We provide regular and complete office cleaning zillmere services for offices in Brisbane.

Strata Cleaning

Top-quality strata cleaning services for large buildings with unapproachable windows.

Medical Cleaning

Safe cleaning & disinfection services for medical facilities such as hospitals.

School Cleaning

Tailored cleaning services for schools and colleges for the safety of your students and staff.

Carpet Cleaning

Keep your carpets fresh and free of stains, dust, etc. with our expert carpet cleaning Zillmere.

Church Cleaning

We also provide customised cleaning services to churches and other religious places.

Gym Cleaning

Keep your gym clean and your clients safe with our top of the line cleaning Zillmere.

Warehouse Cleaning

Make your warehouse safe and fresh with regular cleaning services from Clean Group.

Childcare Cleaning

Our expert childcare cleaning service Zillmere will help you grow your childcare business.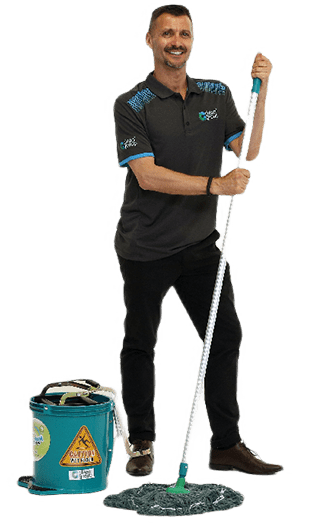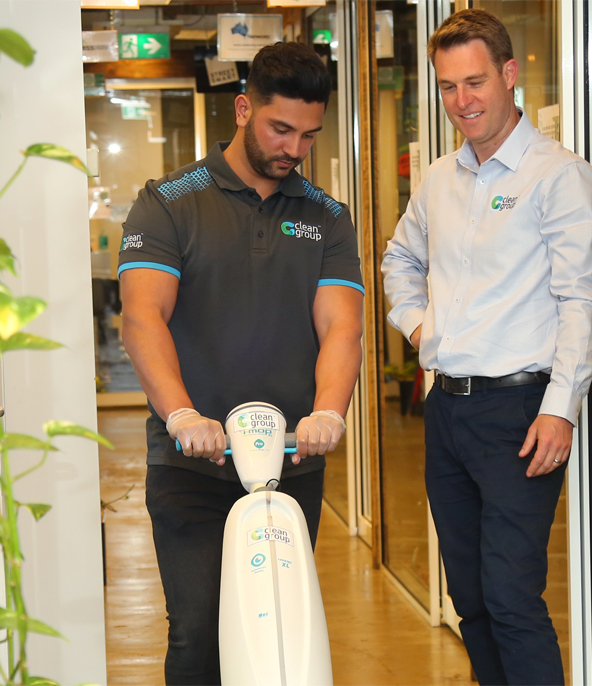 Frequently Asked Questions
---
Clean Group Zillmere offers a wide selection of cleaning services you can choose from. Starting with routine cleaning, carpet cleaning, internal-external window cleaning, office cleaning, gym cleaning, childcare cleaning, medical centre cleaning, school cleaning and the list goes on. Just check our website to know more.
Clean Group Zillmere cleaners are all professional, reliable and well trained. We only employ full-time cleaners. This ensures that the cleaners are committed to high cleaning standards.
The cost will depend on how much time, how much material and what type of equipment needed for a cleaner to perform the cleaning that is required for your business. Our friendly sales managers can do a free onsite visit to determine the best price and cleaning program for your premises. Call us now on 07 3085 4358
Absolutely! We are fully insured. Certificate of our insurances will be mailed to you with our quotation so you can have peace of mind.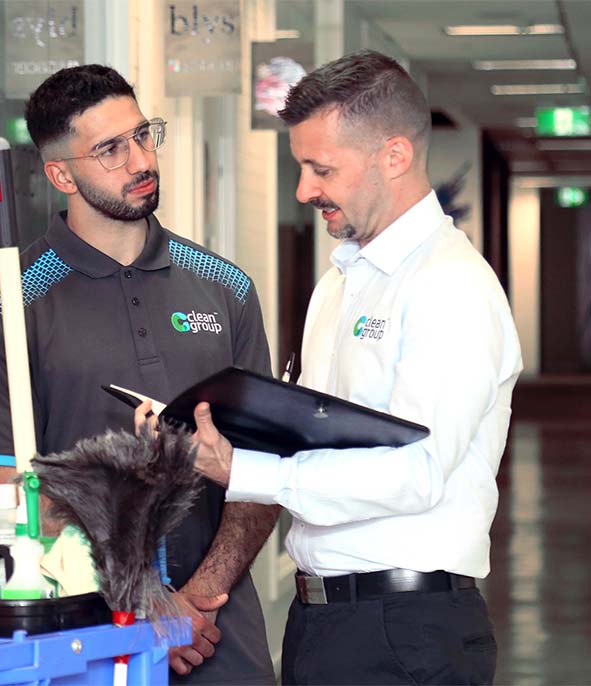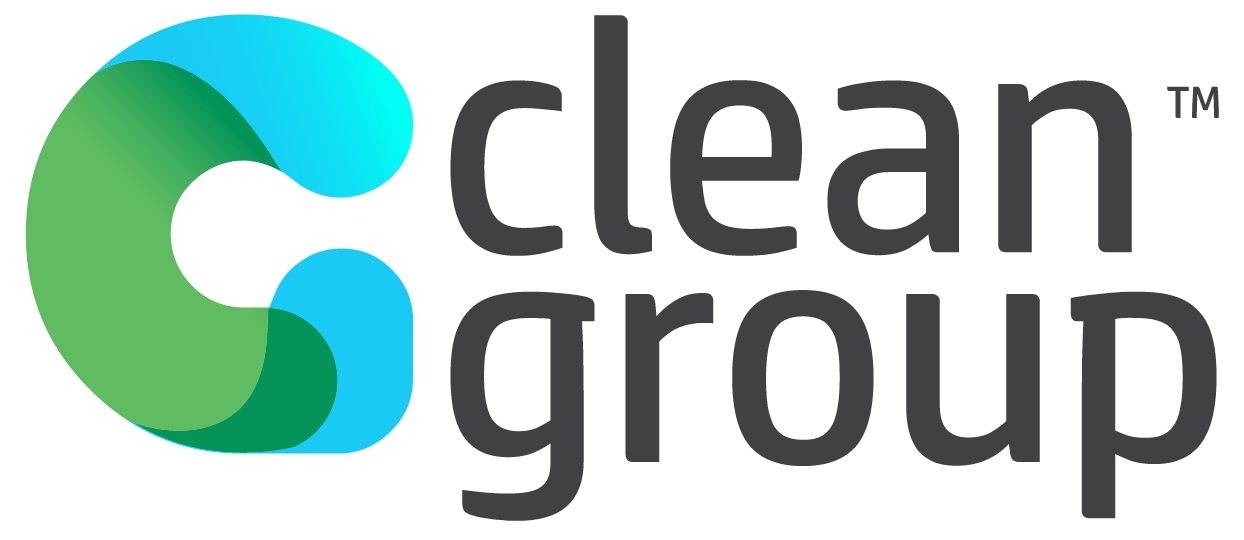 | | |
| --- | --- |
| CEO: | Suji Siv |
| Team Size: | 70+ |
| Services: | Commercial COVID Cleaning, Warehouse COVID Cleaning, Medical Centre COVID Cleaning, Childcare COVID Cleaning, Strata COVID Cleaning, Vehicle COVID Cleaning |
| Contact: | (02) 8188 9018 |
| Email: | [email protected] |