COMMERCIAL
CLEANING SERVICES

OFFICE
CLEANING SERVICES

STRATA
CLEANING SERVICES

CARPET
CLEANING SERVICES

MEDICAL
CLEANING SERVICES

GYM
CLEANING SERVICES

SCHOOL
CLEANING SERVICES

CHILDCARE
CLEANING SERVICES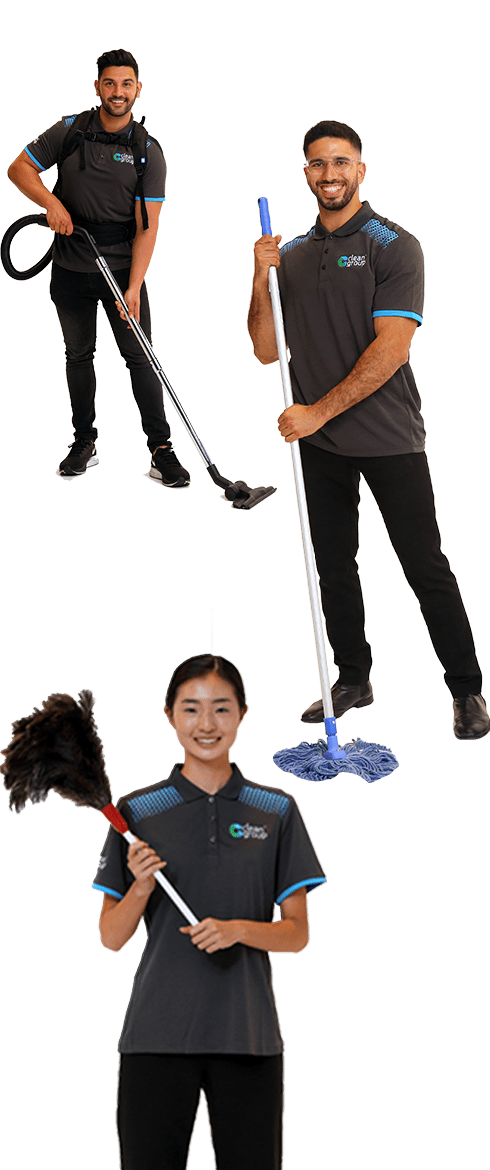 CHILDCARE CLEANING BRISBANE - Professional & Expert Childcare Centre Cleaners
If you think that keeping your childcare centre clean, tidy and hygienic is not a difficult task, you're probably not doing it right. If done right, maintaining the hygienic cleanliness of your centre can be a very challenging work, which not all cleaners are trained to do with perfection. Being a full-time owner, caretaker or manager of a care centre, you may not have the time or resources to personally manage the day-to-day cleaning operations of your daycare centre, which is why you need a cleaners' team that can do a wonderful job of keeping your premises clean and safe without needing your personal management or guidance at each step.
We've got just the right Childcare cleaners for you. Moreover, our cleaners are qualified to work with children and have Australian Federal police clearance, so you can be confident that we're the right choice for you. Clean Group is a trusted and leading provider of professional office cleaning services to commercial properties in Brisbane.
Our Childcare cleaners have great expertise in the cleaning of sensitive premises such as hospitals and childcare centres where it is equally important to maintain the health of people (patients, children, etc.) as it is to perform an adequate cleaning job. You can hire Clean Group office cleaning Brisbane for complete and regular cleaning of your premises with the highest quality standards and proper hygiene practices that will produce great results in terms of a safe and fresh environment for your centre kids & staff.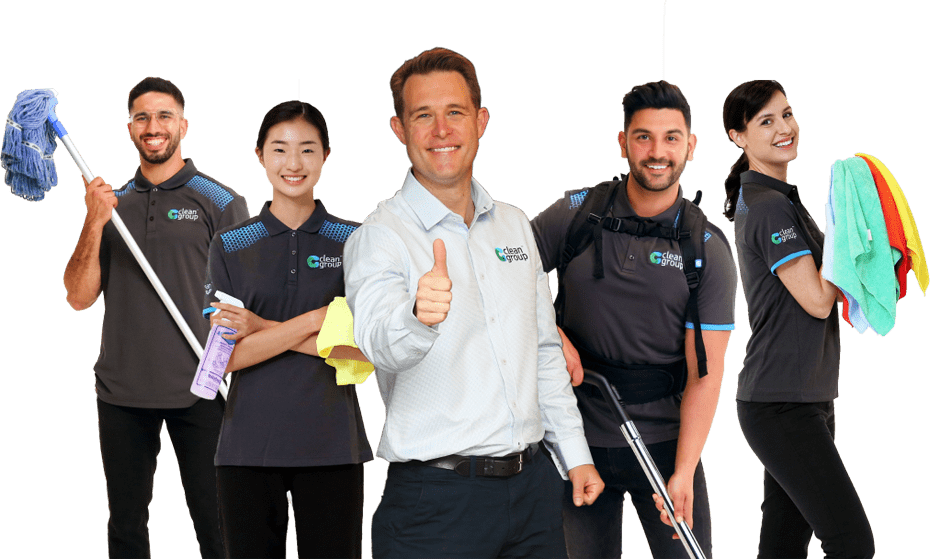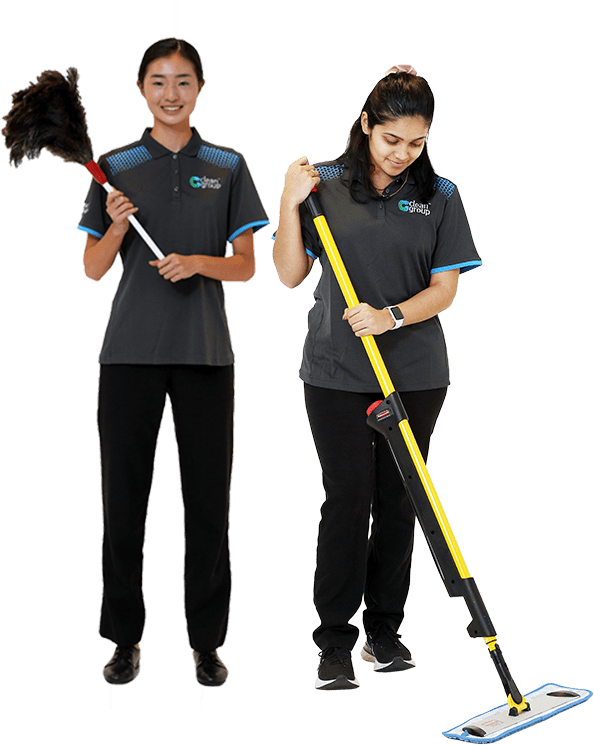 Committed to making a positive change at your centre
Childcare centre cleaning is not just about regular sweeping and mopping of the floors. To ensure complete cleaning of the place and health safety of the children, you need to employ reliable and efficient Childcare cleaners who can do a perfect cleaning job, which includes, but is not limited to, scrubbing & mopping of floors, removal of marks, fingerprints, etc. from walls & other things, wiping of furniture, maintenance & cleaning of the play area, and most importantly, the use of human-safe cleaning products.
When's the last time you checked if your current cleaners are meeting all these criteria. Maybe it's time to change your cleaners. Hire our expert childcare centre cleaners Brisbane for all your cleaning needs.
We offer affordable, reliable & result-driven cleaning solutions to all types of businesses in and around Brisbane. Fill up the form on our website for a free on-site inspection.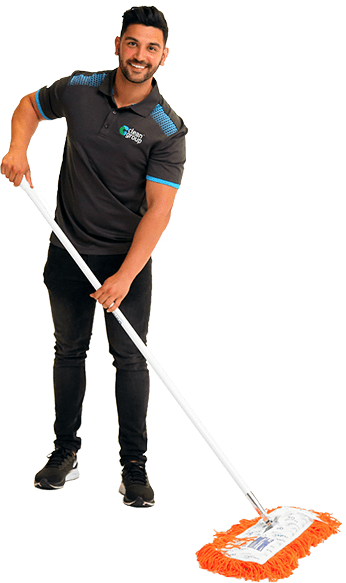 We offer a wide range of childcare cleaning services Brisbane…
We have a cleaner for all your cleaning needs. Whether you need someone to clean those dirty floors or remove stains from your carpets or clean your walls & furniture for prints left by children at your care centre, we're your helping hand. We have diverse cleaning capabilities and our services and schedule are designed with you in mind.
So, you can be assured of getting high standard cleaning results with each job by our cleaners. We offer a multitude of cleaning services for child care centres, family care homes, preschools, daycare centres, and more.
Regular Childcare Cleaning Brisbane For the daily or weekly cleaning of your childcare centre, find and hire the best cleaners with Clean Group Brisbane. All our cleaners are trained professionals, who are also police-verified and insured via proper channels.
Daycare Centre Cleaning Brisbane We also provide cleaning services to daycare centres, old care homes and family care facilities, where our Childcare cleaners will regularly clean your premises and ensure the safety of the members.
Floor, Tile & Grout Cleaning The cleaning of floors and tiles is important to get rid of any germs and dirt stuck on them. Our cleaners use high-end tools & machines for deep cleaning of your centre floors.
Wall Cleaning For Marks/Fingerprints Where there are children, there are also prints, colour marks, and a lot of shifting of things. We will take care of the unwanted marks on your floors, walls, etc. and arrange everything in place, every day.
Steam Carpet CleaningFor total cleaning of your carpets, we use both dry cleaning and steam (hot water) cleaning methods. If there are stains on your carpet, we will remove them as well as repair damaged/burnt carpets like new.
Windows/Vents CleaningCorners and concealed places like windows, panes & vents at your care centre need as much cleaning as any other place. Don't worry, we've got it all covered.
Bathroom & Toilets CleaningA dirty kitchen or toilet can be the main source of diseases at your centre. We will make sure to get the toilets, bathrooms and kitchens at your place cleaned & sanitized on a regular basis.
Car Park CleaningIf you've got a car park or common area at your childcare centre, we will clean that as well. This covers the sweeping, scrubbing and washing/mopping of your car park on a regular basis.
Lawn Cleaning & Maintenance If you are looking for someone to take care of the cleaning and maintenance needs of the lawn/garden at your care centre, we can provide lawn mowing, cleaning, trimming, watering and related services.
Play Area CleaningChildren's play area should be clean, hygienic and safe to play at, which is why our cleaners will regularly clean & sanitise the area, including toys, furniture, desks, tables, chairs, wardrobes, etc.
Bin EmptyingWe will also take care of emptying & cleaning your bins, re-stocking of supplies in toilets, and removal of garbage from your premises in order to keep your place safe and hygienic.
One-time Cleaning With Clean Group Childcare Cleaning Company Brisbane, you can hire professional childcare cleaners Brisbane for occasional, regular as well as one-off cleaning of your premises. We offer customised cleaning packages as per your needs and budget.
Same-day Cleaning If you're on a tight schedule and need your centre cleaned the same day, we may be able to arrange the cleaners, depending on the availability. Contact us at least 24-hour in advance, if possible.
Why we are the best for childcare centre cleaning in Brisbane
Having served hundreds of businesses of all sizes & scale over the course of the past 20 years, we have accumulated brilliant expertise in the cleaning of delicate premises like hospitals & childcare centres while keeping complete care of the people, especially kids, there. We are equipped with a very talented and humble team of cleaners, who are efficient managers and perfectly capable of building strategic plans for the tailored cleaning of your care centre.
It's one thing to hire in-house cleaners for your childcare centre, but it's a complete relief to outsource the entire cleaning job to our team of expert childcare cleaners Brisbane who will do the job efficiently and correctly.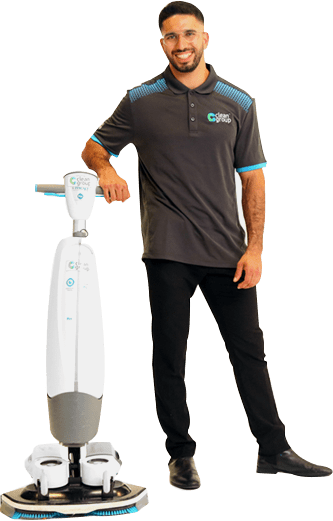 We care
We understand the importance of keeping your childcare facility clean and protecting the health of your kids. We use high-quality, eco-friendly cleaning solutions that will leave your premises clean, fresh & germ-free and are perfectly safe for your children.
We listen
We are here to listen to your queries, complaints and suggestions and provide a timely resolution to ensure complete satisfaction. We perform regular quality checks to make sure that our cleaners are doing a good job and the clients are happy.
We serve
We are here to serve you, with whatever your cleaning needs are. Whether you own a small care centre or a multi-story building that needs regular cleaning, we will do the job without complaints through our team of 50+ skilled cleaners.
We're an expert
Yes, we are. Having over 20 years of experience in the professional cleaning of childcare centres, daycare centres, hospitals and schools, we are the right fit for whatever cleaning needs you may have. We have over 100 clients in our portfolio.
We're committed
We're dedicated to clean pretty much anything to make you happy with our services. With our vast team of talented & trained childcare cleaners, no cleaning job is too big or difficult for us. We can make the best cleaners available for you on a regular or occasional basis.
We're thorough
There is a very fine line between cleaning and thorough cleaning service. Our cleaners are trained to offer thorough and consistent cleaning results for every job with the desired efficiency at a low cost. We know it's a fragile thing, but we do accept the challenge.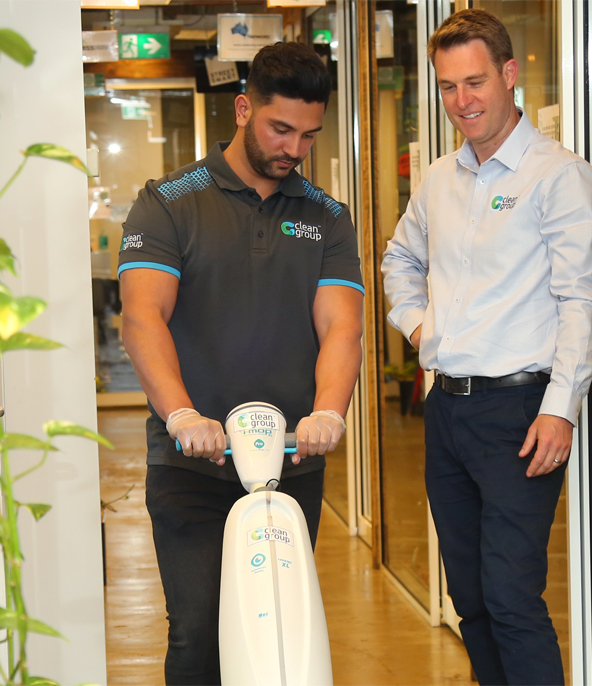 Frequently Asked Questions
---
Clean Group offers a wide selection of cleaning services you can choose from. Starting with routine cleaning, carpet cleaning, internal-external window cleaning, office cleaning, gym cleaning, childcare cleaning, medical centre cleaning, school cleaning and the list goes on. Just check our website to know more.
The cost will depend on how much time, how much material and what type of equipment needed for a cleaner to perform the cleaning that is required for your business. Our friendly sales managers can do a free onsite visit to determine the best price and cleaning program for your premises. Call us now on
Clean Group cleaners are all professional, reliable and well trained. We only employ full-time cleaners. This ensures that the cleaners are committed to high cleaning standards.
Absolutely! We are fully insured. Certificate of our insurances will be mailed to you with our quotation so you can have peace of mind.