Commercial Cleaning Sandgate and Office Cleaning Sandgate From Clean Group Sandgate
Clean Group is a highly trusted and experienced Brisbane commercial cleaning agency providing efficient & cost-effective cleaning services to businesses, offices, schools, restaurants & hospitals in Sandgate (Brisbane). We now also provide COVID-19 cleaning, disinfection & sanitising services with up to 99.99% germ-killing guarantee. Call 07-3085-4358 to book an appointment now or to talk to one of our expert support members.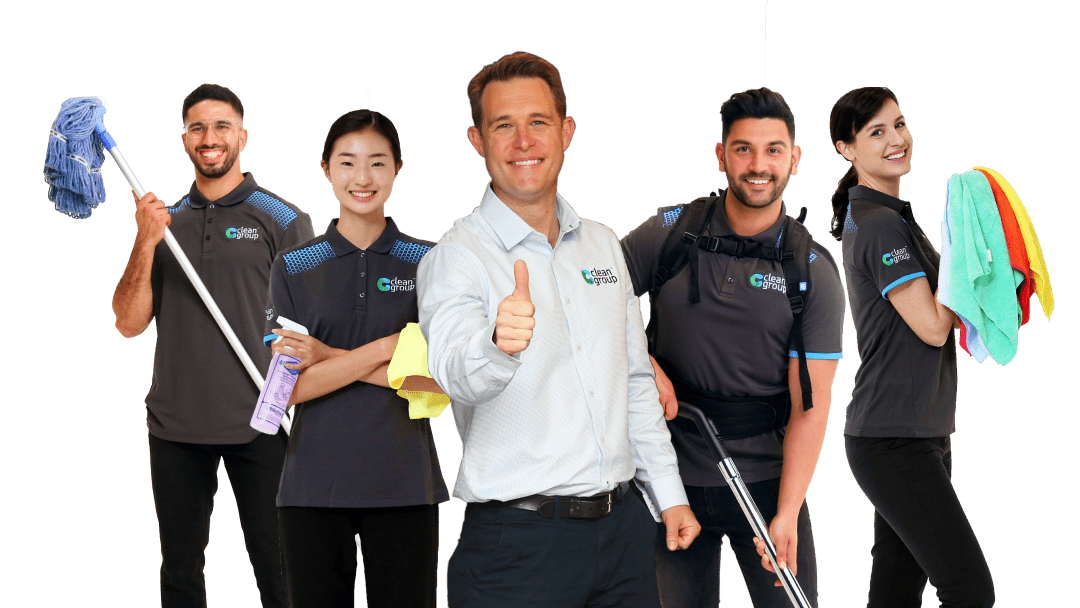 COMMERCIAL
CLEANING SERVICES

OFFICE
CLEANING SERVICES

STRATA
CLEANING SERVICES

CARPET
CLEANING SERVICES

MEDICAL
CLEANING SERVICES

GYM
CLEANING SERVICES

SCHOOL
CLEANING SERVICES

CHILDCARE
CLEANING SERVICES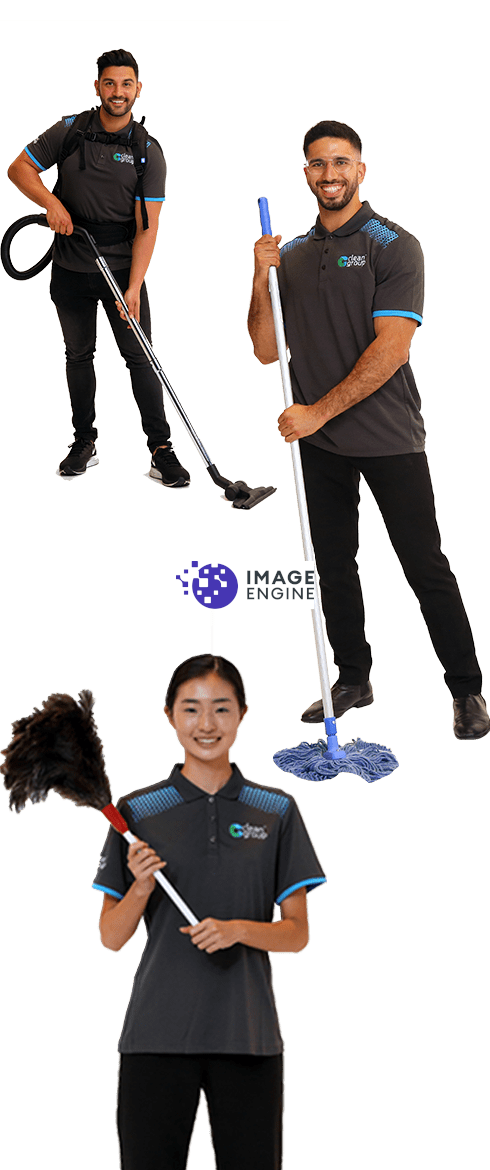 Our clients include …







Introducing the Cleaning Company Used by Some of Australia's Most Quality-Focused Companies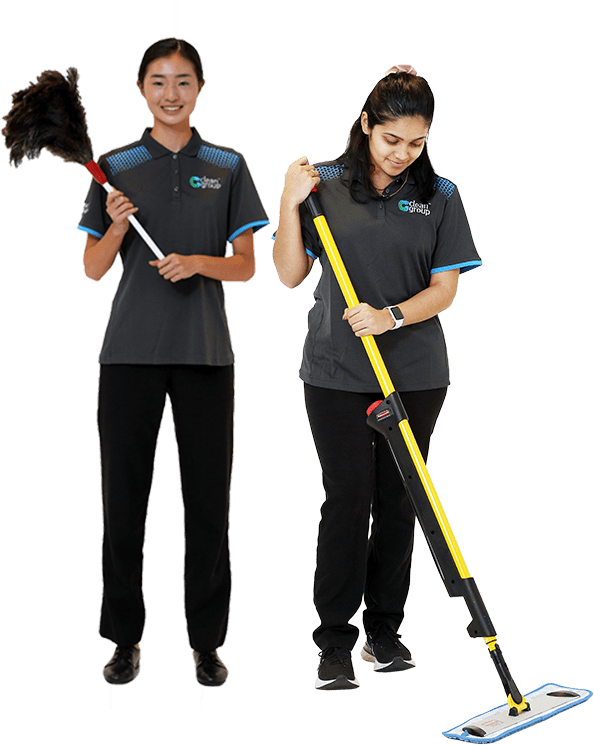 How to Hire Clean Group's Commercial Cleaning Service
How to Hire Clean Group's Commercial Cleaning Service
Call Us Give our sales team a call on 07-3085-4358 or contact us using the form on our website to send your cleaning requirements.
Discuss Our area manager can visit your premises or talk to you over the phone to discuss your requirements in detail and offer the best quote accordingly.
Finalise If you like our price, which you certainly will, proceed to read and sign the contract and confirm the service. We'll start right away.
Get a Free Onsite Quote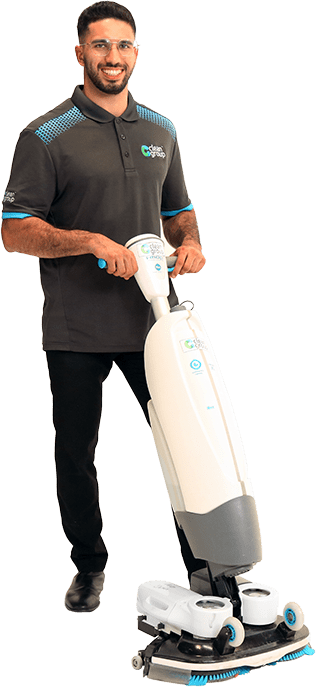 Expert Commercial Cleaners Ready to Serve Your Business
Whether it's a retail store, hospital, office, event venue, body corporate, strata, industrial site or a childcare centre, Clean Group can guarantee high-quality & safe cleaning.
We take pride in being a highly trusted cleaning agency which is famous for its reliable, cost-effective and quality cleaning services. Depending on your cleaning needs, we can offer our services on a regular or one-off basis. Take a look at our services to know what is included in our comprehensive cleaning package.
Keeping your office, store or building clean is important not just for the sake of beauty but also to ensure good health of the people working/living there. With the Coronavirus around, it has become even more important to regularly and thoroughly clean as well as disinfect commercial places to get rid of the viruses.
If your in-house cleaning team is not doing a satisfactory job, hire today the best reliable commercial cleaners in Sandgate. Our cleaning results are outstanding, and we cost less than your regular cleaners.
We service all types of industrial and commercial properties, irrespective of size and location, as long as it is located in our service area. To know about our service locations in Brisbane, you can visit here.
We can perform daily, weekly, fortnightly as well as one-off cleaning of all kinds of commercial premises and properties. Whether your office is large or small, has a lift or staircase, or includes multiple storeys, we can take care of it.
A dedicated cleaning team will be assigned to your project along with a head cleaner, who will look after your property like their own. They will be reporting to you directly throughout the project duration. Also, you can reach them for any suggestion or provide instructions.
At Clean Group, we have a very transparent and best-in-class cleaning approach. After a thorough analysis of your property, we arrange our best cleaners' team to work on your project.
Even during the project, our manager keeps a close eye on the progress to ensure the work is being done as per your needs and up to your expectations. From cleaning your office floors to disinfecting your kitchens, toilets, doors & windows, bathrooms, pressure cleaning the carpets, dusting, mopping and sanitising, we can do it all.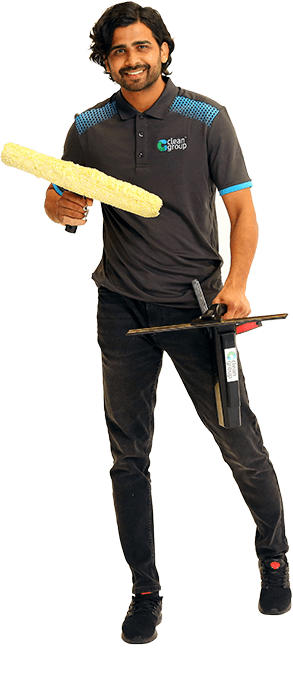 Professional Cleaning Services by Clean Group Sandgate
Clean Group offers a comprehensive range of industrial & commercial cleaning services, including one-off cleaning, speciality cleaning, regular cleaning, and more to a variety of businesses across Sandgate. Our commercial cleaning services include: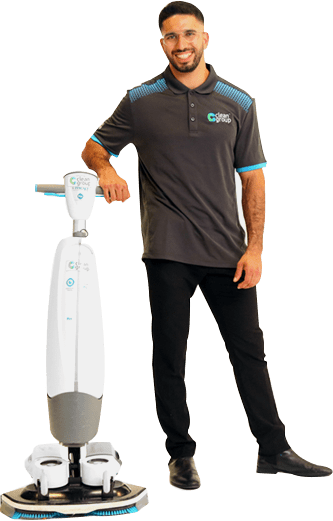 Carpet Cleaning Without regular cleaning, your carpets will accumulate dirt, dust, stains and hair. Our carpet cleaning service will take care of your office carpets, making & keeping them clean and fresh always.
Outdoor Cleaning Besides the interiors of your office, we will also clean and help maintain the outdoor areas, including the staircase, lift, car park, corridor, canteen, etc. that are directly linked to your property.
Tile + Grout Cleaning We use highly specialized tools & solutions to remove grout, dirt and kill germs from tiles all around your office, including bathrooms and toilets. Also, we will scrub and clean the tiles to return back their shine.
Kitchen Cleaning For restaurants and other commercial properties with kitchens, we provide kitchen cleaning service where your kitchens, including all the equipment and machines, are cleaned and disinfected by our team.
Window Cleaning For high rise buildings & strata with unapproachable glass windows, we have a dedicated team of cleaners who use specialized poles and equipment to thoroughly and safely clean outside windows.
Bathroom/Toilet Cleaning Toilets & bathrooms are where germs are commonly found. Our office cleaning services included the complete cleaning, washing, scrubbing, and disinfection of your toilets and/or bathrooms.
Floor Cleaning The first step of our commercial cleaning process is the cleaning, scrubbing and mopping of the floors. Regular cleaning
of your office floors by our office cleaners Sandgate will help keep it clean and shiny.
Pressure Cleaning Pressure cleaning is a technique we use for removing mud, dirt, sticky dust, paint stains, mold, grime, etc. from a surface or carpet. It involves the use of a high-pressure water spray machine.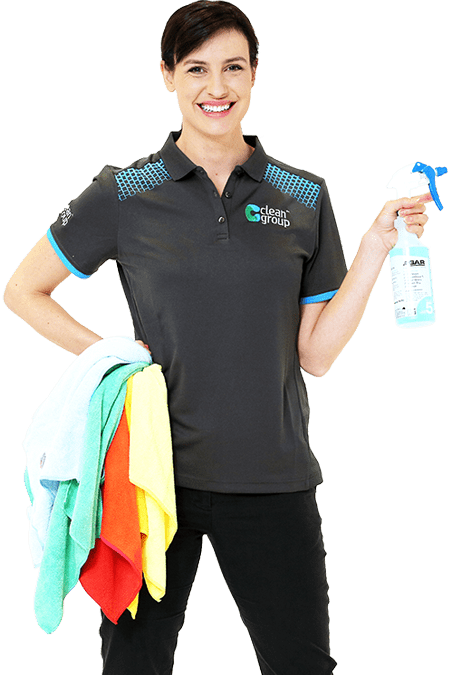 Why Clean Group
Clean Group is one of the oldest, most experienced and locally-owned cleaning companies in Sandgate that promises to offer quality cleaning through experienced cleaners at the right price and with a 100% satisfaction guarantee.

20+ Years Experience
We are a 20-year old and highly experienced cleaning agency, serving hundreds of clients across Australia in a variety of industries and all major business sectors.
---

Trained & Verified Cleaners
Our cleaners are highly experienced, police-verified and certified-safe. They have been trained to work with the latest & results-driven cleaning techniques.
---

Highest Quality Standard
We promise to give you desired results, including the highest standard cleaning and make your workplace cleaner, safer and fresher than ever before.
---

Effective Communication
All our cleaners are trained professionals and very friendly people, who will maintain seamless communication with you throughout the cleaning job.
---

Competitive Price
Despite being one of the most popular commercial cleaning agencies in Sandgate, our prices are nowhere near high. We deliver the best cleaning at low rates.
---

Safe Solutions
To keep your workplace and staff safe all the time, we make sure to only use green & eco-friendly solutions and cleaning approaches for quality results.
---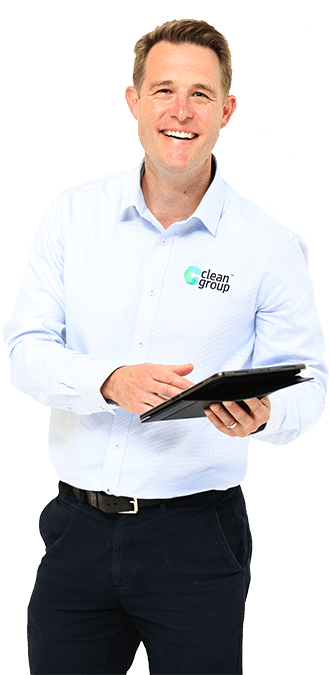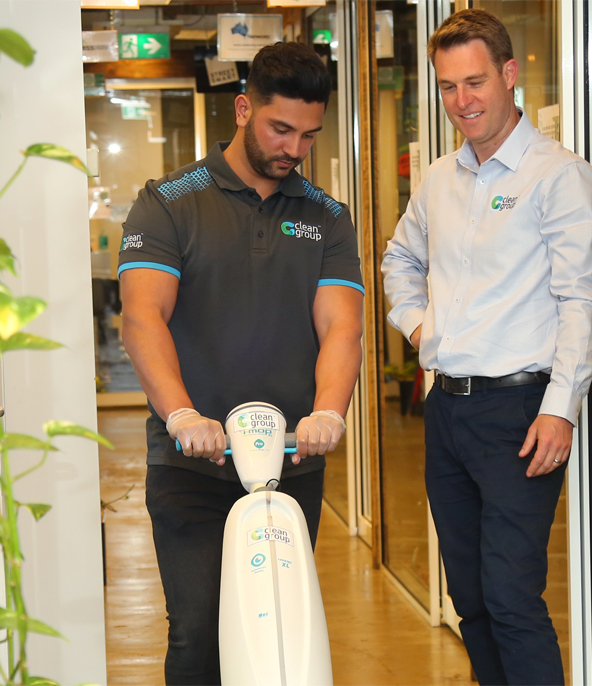 Frequently Asked Questions
---
Clean Group Sandgate offers a wide selection of cleaning services you can choose from. Starting with routine cleaning, carpet cleaning, internal-external window cleaning, office cleaning, gym cleaning, childcare cleaning, medical centre cleaning, school cleaning and the list goes on. Just check our website to know more.
Clean Group Sandgate cleaners are all professional, reliable and well trained. We only employ full-time cleaners. This ensures that the cleaners are committed to high cleaning standards.
The cost will depend on how much time, how much material and what type of equipment needed for a cleaner to perform the cleaning that is required for your business. Our friendly sales managers can do a free onsite visit to determine the best price and cleaning program for your premises. Call us now on 07 3085 4358
Absolutely! We are fully insured. Certificate of our insurances will be mailed to you with our quotation so you can have peace of mind.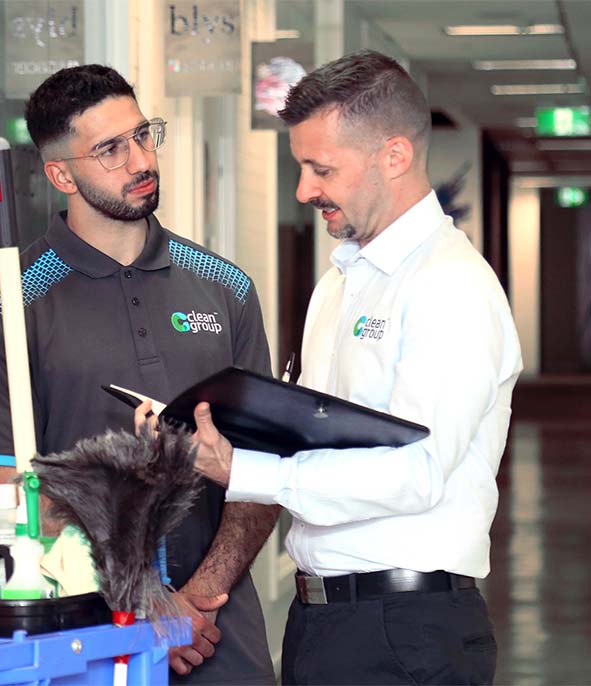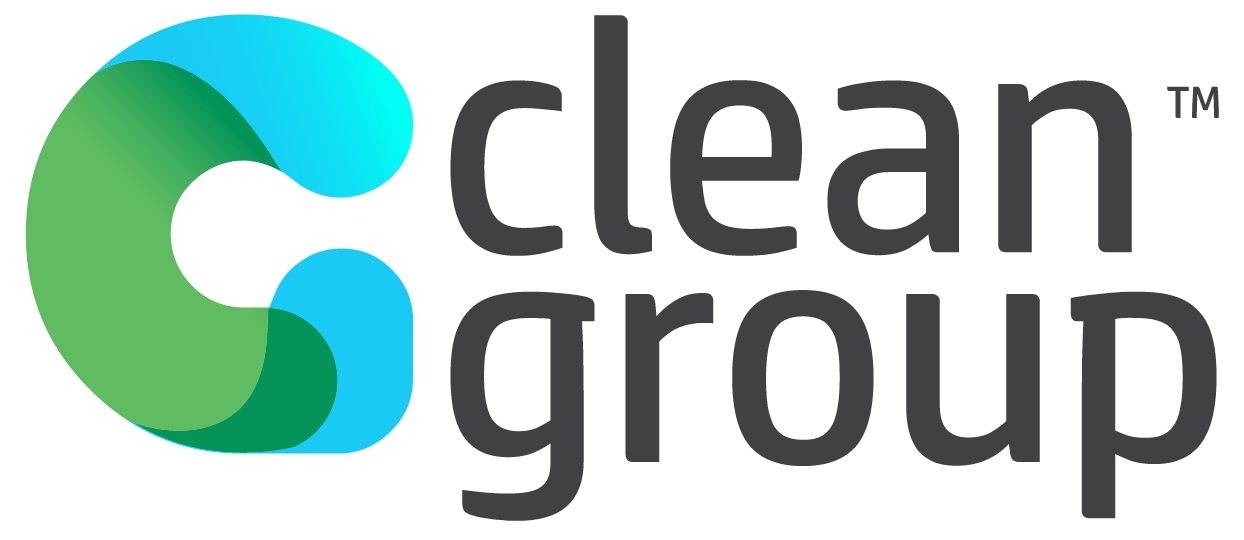 | | |
| --- | --- |
| CEO: | Suji Siv |
| Team Size: | 70+ |
| Services: | Commercial COVID Cleaning, Warehouse COVID Cleaning, Medical Centre COVID Cleaning, Childcare COVID Cleaning, Strata COVID Cleaning, Vehicle COVID Cleaning |
| Contact: | (02) 8188 9018 |
| Email: | [email protected] |