Our clients include …







Introducing the Cleaning Company Used by Some of Australia's Most Quality-Focused Companies
Commercial Cleaning Nundah

Office Cleaning Nundah From Clean Group Nundah

We do the dirty work (cleaning) so that you can continue to make a good impression on your clients and keep your employees safe through a clean & fresh work environment. From large buildings to small spaces, restaurants, offices, medical centres, gyms, warehouses and schools, we clean any and all types of commercial facilities in Nundah. Our commercial cleaning services are affordable, safe and 100% guaranteed! To book a cleaning appointment,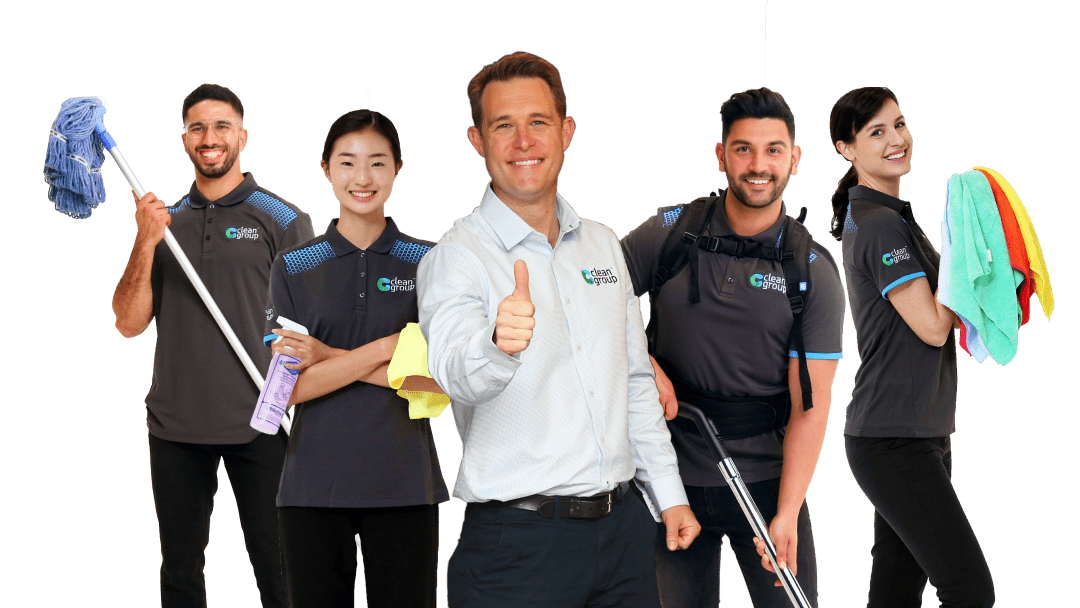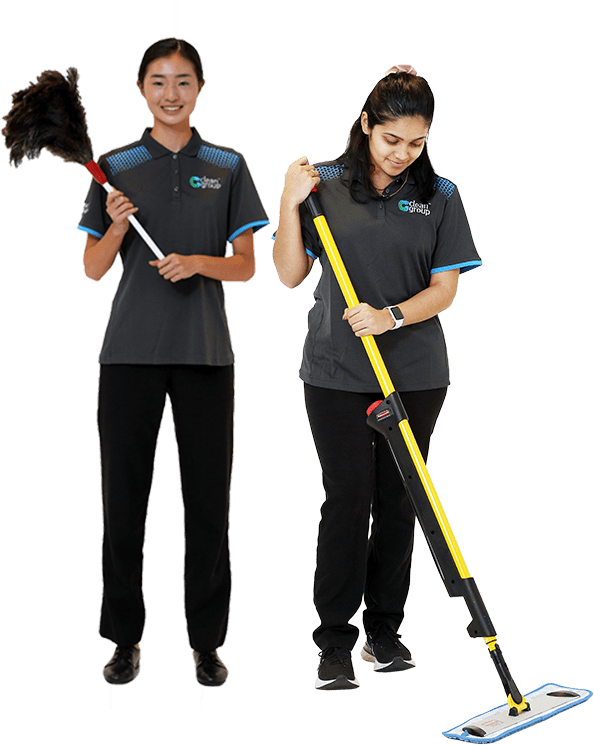 How it Works
Hire the best commercial cleaner in Nundah in three easy steps
Schedule a Free On-site Quote Call us or contact us through the website to schedule a free on-site quote by our expert.
Share Your Requirements During the visit, our expert will analyse your place for cleaning needs and discuss your requirements.
Review and Finalize Based on your cleaning requirements, our expert will prepare a quote, which you can review and confirm.
Get a Free Onsite Quote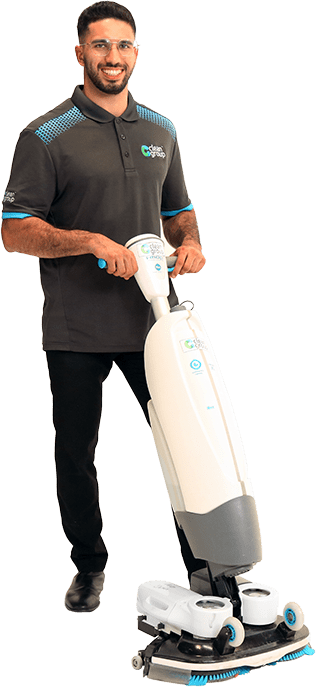 Hire Top Commercial Cleaners Nundah
Cleaning is not something everyone is comfortable doing, but that doesn't mean you can or should avoid cleaning your offices. Not cleaning your work facilities on a regular basis will end up making your employees unhealthy and ruining your business reputation. Of course, you can hire a basic cleaner, but he/she will not be able to do the job satisfactorily because of the lack of training and resources.
We, on the other hand, come from a line of highly experienced and resourceful commercial cleaners who will not just keep your business premises clean but also ensure the safety of your staff from viruses.
Clean Group is an Australian Cleaning Agency with over 20 years of commercial cleaning experience. Thousands of businesses across Australia trust us with the regular & safe cleaning of their facilities, which means you can also rely on Clean Group for cleaning and maintaining your property.
Our commercial cleaners in Nundah are equipped with the best-in-class resources and training to handle a large variety of commercial cleaning projects, such as office cleaning, restaurant cleaning, childcare cleaning, medical centre cleaning, cinema cleaning, gym cleaning, and more. We are committed to offering you the best quality services at the most competitive pricing, so if you are not happy with our cleaning, just give us a call to get it redone.
Nundah is a small, beautiful suburb in Brisbane City, Queensland, Australia. We at Clean Group offer affordable and tailormade commercial cleaning services in all suburbs of Brisbane, including Nundah. If you have a business or property in Nundah and want us to take care of regular or one-time cleaning of your commercial space, do give us a call at 07-3085-4358.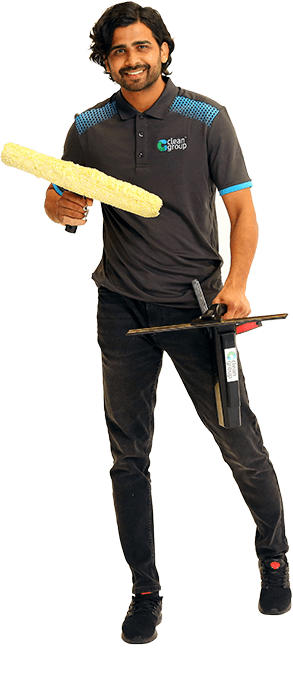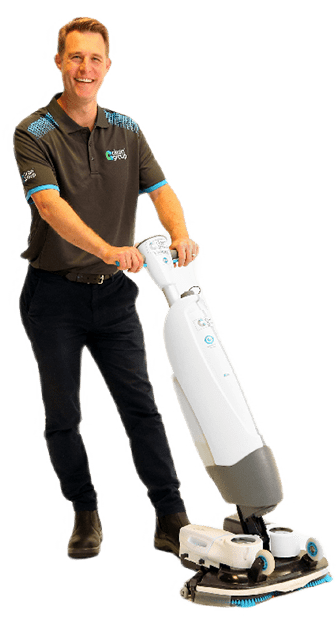 What is Included in Our Commercial Cleaning Services Nundah?
Depending on your specific requirements and budget, we can offer a comprehensive range of commercial cleaning services that will include the complete cleaning of your premises on a regular or one-time basis, toilet cleaning, carpet cleaning, upholstery cleaning, window cleaning, after builders clean, kitchen cleaning, etc.
Floor Scrubbing/Cleaning

Carpet Cleaning

Window/Glass Cleaning

Upholstery & Furniture Cleaning

Disinfection

Washroom/Toilet Cleaning

Rubbish Removal

Emergency Cleaning

Kitchen Cleaning

Equipment Cleaning

Garden Cleaning & Maintenance

Car park Cleaning

Corridor Cleaning

Lift/Staircase Cleaning

After Builders Clean

End of Lease Cleaning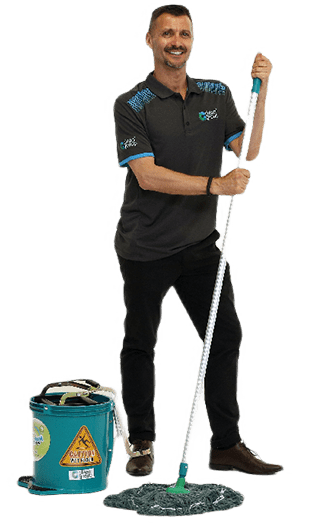 Commercial Cleaning Services by Clean Group
From Clean Group, you can hire a range of commercial cleaning services for any and every type of business property in Nundah. Our services include: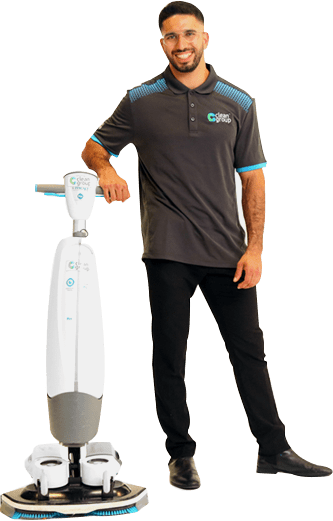 Commercial Cleaning for Offices Over the past 20 years, we have provided cleaning service to almost every kind of office and workplace and have huge experience and best resources for office cleaning Nundah.
Sanitising & DIsinfection Cleaning We also offer disinfection & sanitising services to businesses to help them get their commercial properties safe from viruses like COVID-19.
Commercial Cleaning for Restaurants & Hotels Hire professional commercial cleaners to make your restaurant clean, safe and shine and keep your customers happy and healthy and attract more business.
Strata Cleaning We offer a comprehensive range of strata cleaning & maintenance services Nundah, including Strata maintenance, garden cleaning and body corporate cleaning services.
Commercial Cleaning for Gyms & Health Clubs To ensure the health safety of your gym members, we can regularly clean your gym or health club and sanitise the machines to get rid of harmful bacteria and viruses.
School Cleaning Our highly-skilled, trained and trustworthy commercial cleaners are ready to help you maintain a clean and safe school/college facility for your students in Nundah.
Commercial Cleaning for Kindergartens & Childcare Centres Our exception childcare cleaning services Nundah will ensure a safer, healthier and complete cleaning & maintenance of your centre.
Church Cleaning We offer a comprehensive range of Church cleaning services Nundah, including chapel cleaning, ceiling, carpets, floor paintings, furniture, lights, statues, and windows.
Commercial Cleaning for Hospitals & Medical Centres Clean Group proudly offers safe and premium cleaning services to medical centres and hospitals in Nundah. Regardless of the property size, we assure the best cleaning service.
Warehouse Cleaning To keep your warehouse clean and well-maintained, hire professional warehouse cleaners Nundah from Clean Group – the best cleaning agency in Australia.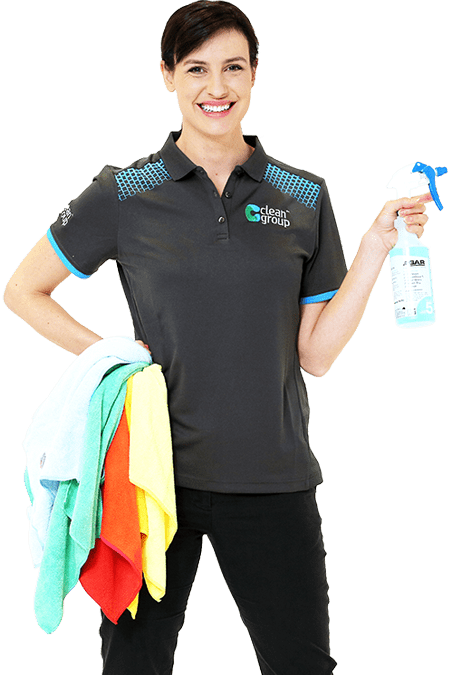 Why Clean Group for Commercial Cleaning Nundah
With over 20 years of experience in commercial cleaning and a team of 50+ trained and experienced cleaners, we are industry leaders in commercial cleaning Nundah. Our cleaning services are affordable and tailored to meet your specific needs.

Huge Experience
We have experience in providing cleaning services to a wide variety of commercial entities, including but not limited to, offices, warehouses, restaurants, hospitals, schools and gyms in Australia.
---

Expert Cleaners
We only hire experienced commercial cleaners and all our cleaners are trained through a standard, safe cleaning practice. Our cleaners are humble, trustworthy and safe to work with.
---

Safe Cleaning
At Clean Group, we very much value the safety of your property and people, therefore, we only use the best quality and eco-friendly cleaning solutions and practices for the best results without damage.
---

Trustworthy
Our vast experience in a multitude of domains and a solid base of thousands of clients is enough to tell you that you can completely rely on us to keep your premises clean and safe.
---

Affordable
To make sure our prices meet your budget and requirements, we offer inexpensive commercial cleaning services Nundah. You hire the best-in-industry cleaners with Clean Group at low cost.
---

Satisfaction Guarantee
Unlike other cleaning companies, we never make promises that we can't keep. If we promised a good service, that's exactly what you'll get from our cleaners. If not, you can contact us to report.
---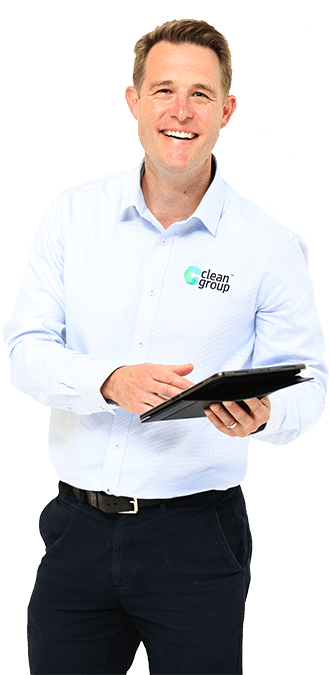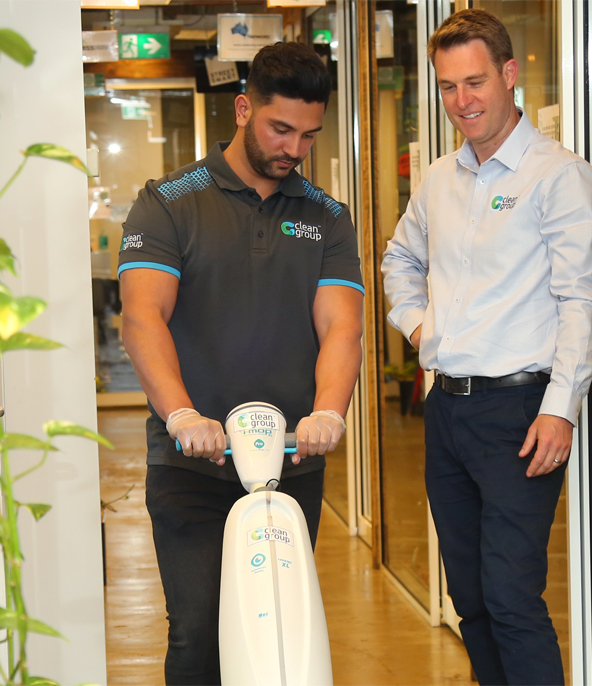 Frequently Asked Questions
---
Clean Group Nundah offers a wide selection of cleaning services you can choose from. Starting with routine cleaning, carpet cleaning, internal-external window cleaning, office cleaning, gym cleaning, childcare cleaning, medical centre cleaning, school cleaning and the list goes on. Just check our website to know more.
Clean Group Nundah cleaners are all professional, reliable and well trained. We only employ full-time cleaners. This ensures that the cleaners are committed to high cleaning standards.
The cost will depend on how much time, how much material and what type of equipment needed for a cleaner to perform the cleaning that is required for your business. Our friendly sales managers can do a free onsite visit to determine the best price and cleaning program for your premises. Call us now on 07 3085 4358
Absolutely! We are fully insured. Certificate of our insurances will be mailed to you with our quotation so you can have peace of mind.