Commercial Cleaning Banyo

Office Cleaning Banyo From Clean Group Banyo

Your search for a reliable and experienced commercial cleaner in Banyo ends here. We – Clean Group – are your local commercial cleaning franchise, providing the category-best cleaning services to businesses and commercial facilities in and around Brisbane. We serve all the major suburbs in Brisbane City, including Banyo. To hire affordable and best quality commercial cleaners in Banyo, call us today!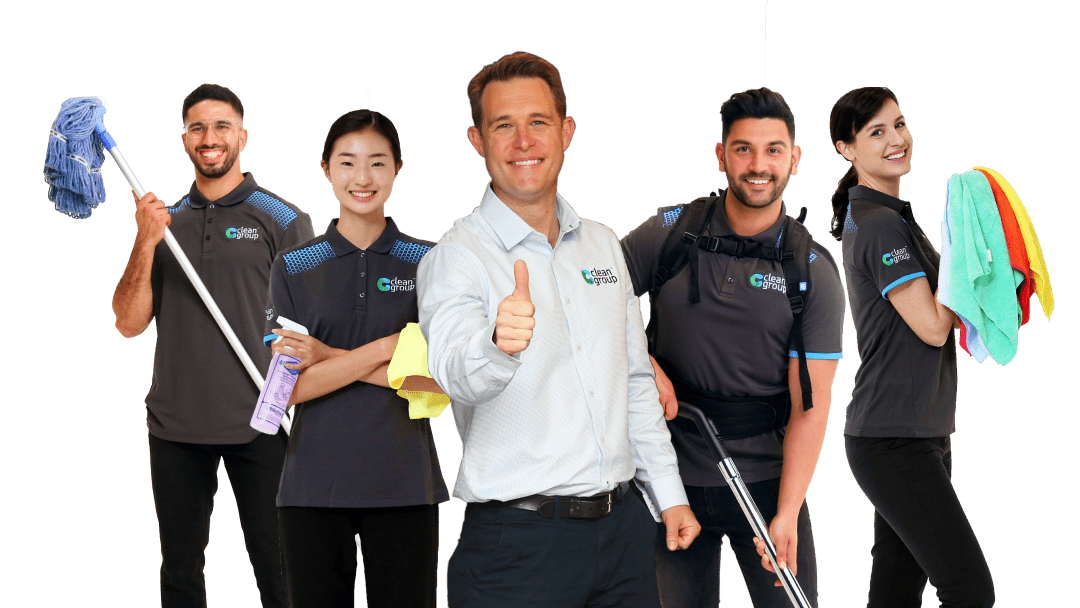 COMMERCIAL
CLEANING SERVICES

OFFICE
CLEANING SERVICES

STRATA
CLEANING SERVICES

CARPET
CLEANING SERVICES

MEDICAL
CLEANING SERVICES

GYM
CLEANING SERVICES

SCHOOL
CLEANING SERVICES

CHILDCARE
CLEANING SERVICES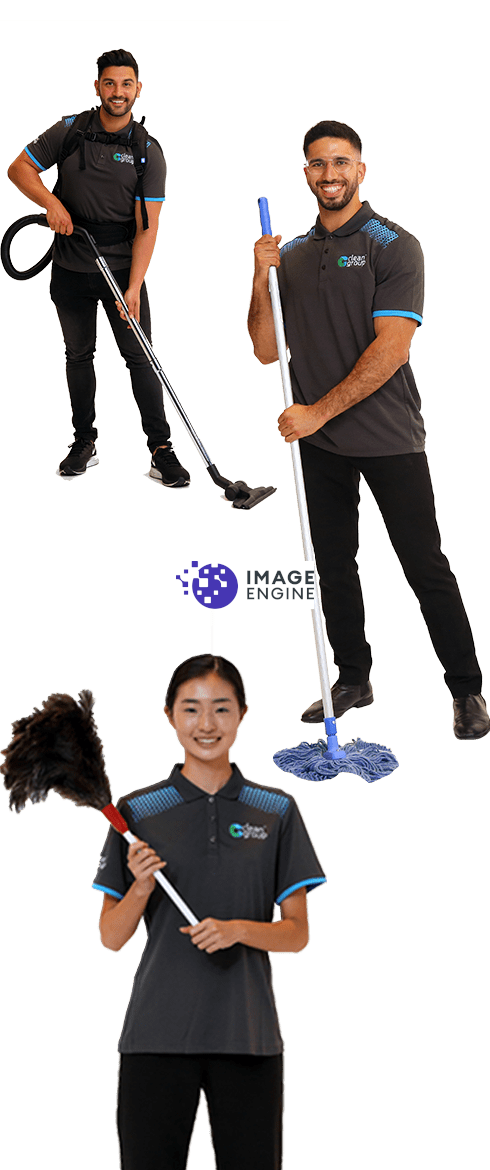 Our clients include …







Introducing the Cleaning Company Used by Some of Australia's Most Quality-Focused Companies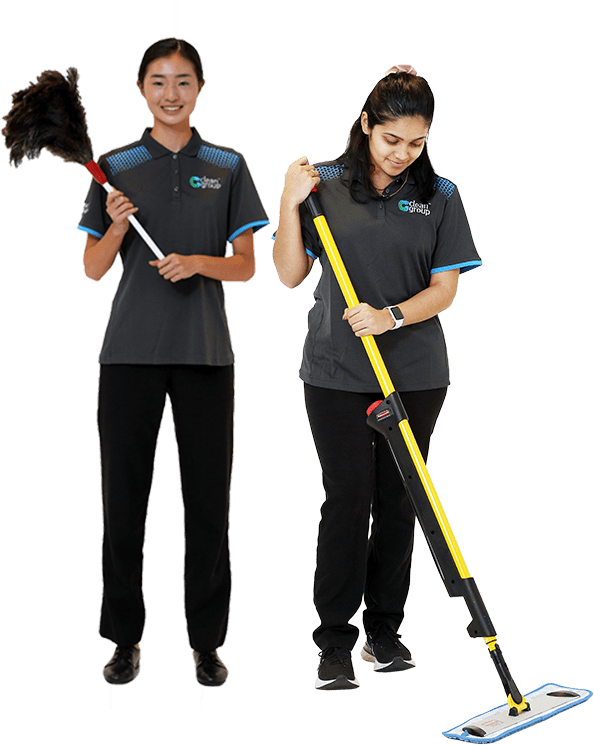 How to Hire A Cleaner with Clean Group
Hiring a cleaner or team with Clean Group is the easiest part. All you have to do is call our support executive who will book your appointment. Our manager will inspect your property and provide you with the best quote. Then, you can hire us right away. As simple as that.
Call Us Give us a call on the number provided at the top of this page. Or send your enquiry using the form.
Call Us Give us a call on the number provided at the top of this page. Or send your enquiry using the form.
Quote and Confirm Get the best price quote from our friendly manager. Feel free to ask your questions. And if you like the price, do hire us.
Get a Free Onsite Quote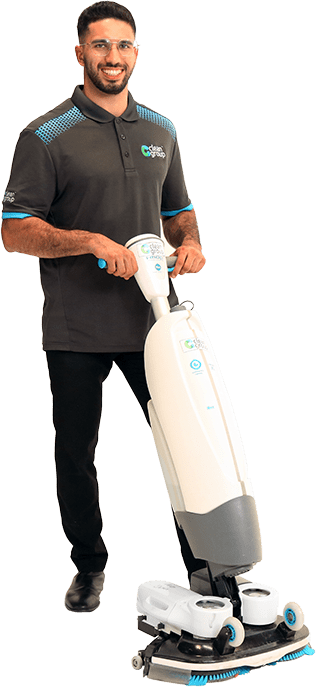 Best Commercial Cleaner in Banyo, Brisbane
Are you looking to keep your workplace or office in Banyo germfree through expert routine office cleaning? Then, hire professional cleaners and disinfectant experts from Clean Group – Australia's most trusted and experienced commercial cleaning agency in Brisbane.
Clean Group is a locally groomed office cleaning service provider that has the best-in-industry cleaners who have been trained in infection control cleaning practices. Our cleaners will clean and sanitise your office, warehouse or facility for COVID-19. We offer complete office cleaning services with coronavirus disinfection and sanitising.
We understand how important it is for you to have a clean, hygienic office not just for the safety of your workers but also to make a good impression on your visitors, including clients. We also understand you might be struggling to keep your workplace clean and tidy due to the lack of expert cleaners or because your existing cleaners are not adequate for the job.
But, worry not. Office cleaning banyo experts and fully trained professional cleaners will take care of all your cleaning needs and give you exceptional service with quality guaranteed. Having more than 20 years of experience in industrial cleaning in Australia and the best-in-class cleaners in our team, we understand what you need and are capable of meeting your expectations.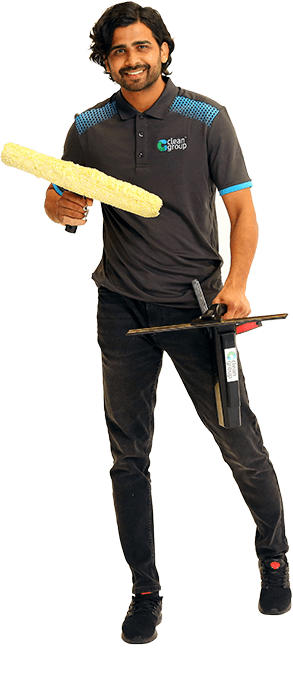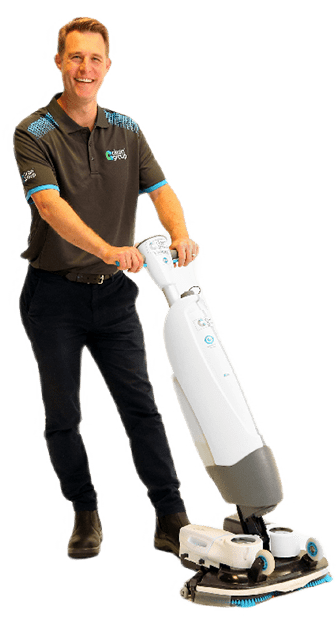 What is Included in Our Commercial Cleaning Services Banyo?
Our expert commercial cleaners in Nudgee are trained to clean a variety of commercial facilities and properties, including but not limited to, hospitals, gyms, offices, warehouses, factories, medical centres, schools, childcare centres, and more.
Floor Scrubbing/Cleaning

Vacuuming

Emergency Cleaning

End of Lease Cleaning

Upholstery & Furniture Cleaning

Carpet Cleaning

Window/Glass Cleaning

Disinfection

After Builders Clean

Washroom/Toilet Cleaning

Equipment Cleaning

Garden Cleaning & Maintenance

Car park Cleaning

Rubbish Removal

Kitchen Cleaning

Corridor Cleaning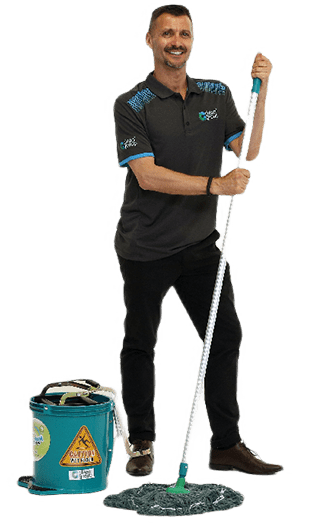 Commercial Cleaning Services by Clean Group
Anyone can be a cleaner, but it takes extensive training and practical experience to become an expert commercial cleaner. We've got the best-in-industry cleaners who provide a range of commercial cleaning services to our clients in Banoy.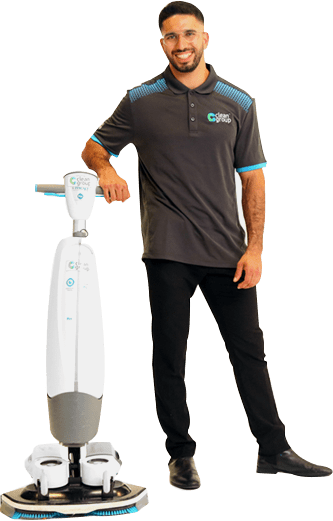 Office Cleaning Complete & regular cleaning of your office/s in Banyo, including toilets, carpets, upholstery, furniture, etc.
Restaurants & Hotels Cleaning Give your restaurant a refreshed look with our tailored cleaning & renovation services provided by trained cleaners.
Gyms & Health Clubs Cleaning Ensure the health safety of your gym members by getting your facility cleaned & sanitised by our experienced cleaners Banyo.
Kindergarten & Childcare Cleaning For the cleaning of childcare centres, we have a dedicated cleaning team trained in safety measures to follow for children's safety.
Hospitals & Medical Centre Cleaning We are experienced in the cleaning of hospitals and medical facilities with proper sanitising and disinfection and garbage removal.
Sanitising & Disinfection Cleaning To make your facility free of viruses and germs, we offer disinfection cleaning using top-quality disinfectants and machines.
Strata Cleaning Your strata building, whether residential or commercial, will be thoroughly cleaned and sanitised by our passionate strata cleaners Banyo.
School Cleaning We also provide safe and affordable cleaning services to schools, colleges & other educational institutions in Banyo.
Church Cleaning A Church is a place of God, and we will make sure that your Church is always clean and safe for your parishioners.
Warehouse Cleaning Got a warehouse in Banyo? Let us take care of regular cleaning & maintenance of your warehouse property to extend its life and value.